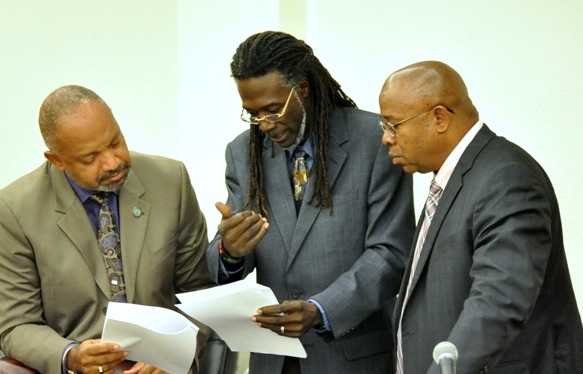 Marijuana possession will be decriminalized, but not legalized, if the governor signs into law a bill approved unanimously Thursday by the V.I. Legislature. The bill sponsored by Sen. Terrence "Positive" Nelson, leaves possession illegal and leaves in place serious penalties for "manufacture" and sale of marijuana. But anyone arrested with less than one ounce would only commit a civil infraction punishable by a fine of $100. If the person is under age 18, parents or guardians would be notified and the offender would have to complete an "approved drug awareness program." [Substitute Bill 30-0018]
Speaking in support of the measure, Nelson focused on the major negative effects that a conviction for marijuana can have on a V.I. youth, including denial of student loans and being ineligible for many jobs that involve background checks.
Sens. Nereida "Nellie" Rivera-O'Reilly and Janette Millin Young both said they remained strongly opposed to full legalization but supported decriminalization because of the impact criminal convictions for marijuana have on the job and life prospects of many young Virgin Islanders.
Sen. Tregenza Roach said he agreed with the goals of decriminalization but was concerned about an amendment added in committee saying possession was not a violation of parole or probation. "I feel that is very important because we are not saying marijuana is legal," Roach said. Since it is still illegal, it would be inappropriate to tell a probation officer or parole board what constitutes a violation, Roach said.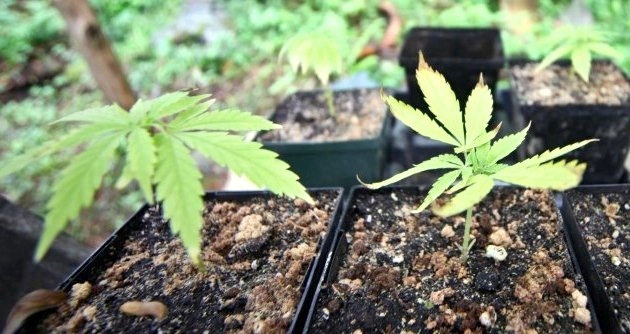 Sen. Donald Cole also distinguished between legalizing and decriminalizing. And he said the penalties for marijuana possession are too severe and cause too much damage to young black men. The bill "has been vetted profusely" and "is a long time coming to the territory," Cole said.
This is one of two measures affecting marijuana laws in the territory this year. There will be a ballot referendum question in November asking voters their view on whether medical marijuana should be legalized. (See Related Links below)
Fourteen senators voted in favor of the bill. Sen. Diane Capehart was absent, out sick with chikungunya.