Neighbors in Estate Rendezvous raised concerns about density as well as other issues at a rezoning hearing held Tuesday at the Marketplace shopping center.
The Planning and Natural Resources Department called the hearing so the public could have its say on Kevin and Donna Smith's request to rezone one parcel from R-1, residential low-density, to R-2, a residential low density zoning that allows increased density. Smith also wants to join that parcel with an adjacent one already zoned R-2 and to subdivide the consolidated parcels into three lots.
"When is enough enough?" neighbor Joan Sparling asked.
A realtor, Sparling said it wasn't as if she was against development but that too many houses would increase the amount of septic systems and the amount of erosion.
"Too much runoff and the bay turns brown," Sparling said.
Neighbor Merry Nash, also a realtor, said she had noise concerns, adding that building on such steep slopes calls for lots at one-half acre in size.
In addition to the applicants, five people attended the meeting.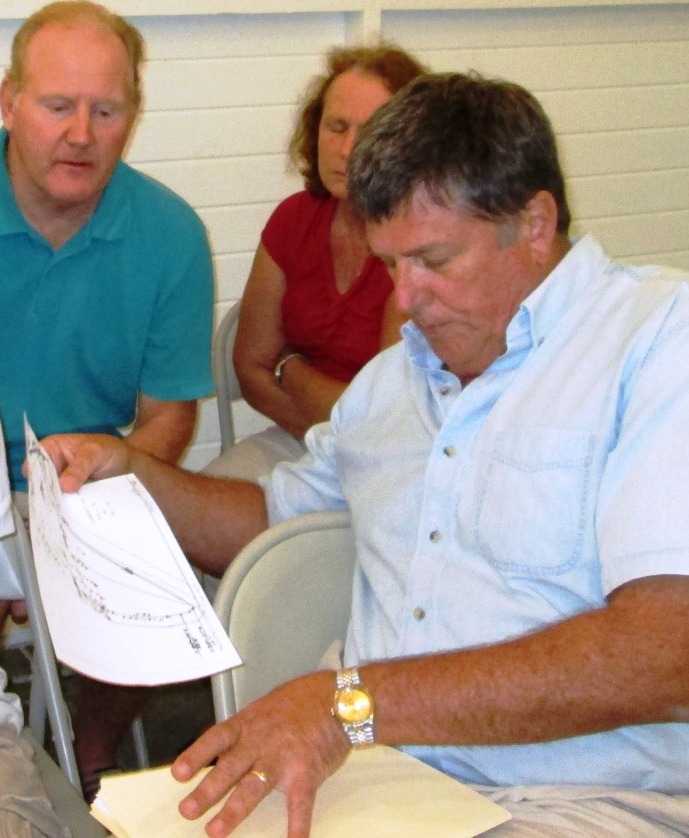 The Smiths have a house on the parcel zoned R-2. Kevin Smith said if he gets the rezoning, he want to build a house on one of the two newly configured parcels. He said he planned to give the other one to his son or sell it to pay for his college education.
The R-1 lot is a half-acre in size. Smith said the R-2 lot is about one-third of an acre. If the rezoning is approved, two of the three reconfigured lots would be about 11,000 square feet in size, with the third being 15,000 square feet.
The lot with the house on it will continue to be accessed from the estate road with access to the other two lots off Gifft Hill Road, Smith said.
Stuart Smith, Planning's director of Comprehensive and Coastal Zone Planning, said he'll accept comments for two weeks. After that, Planning will send its recommendation to approve or deny the rezoning request to the Legislature, which has the final say.
Write Stuart Smith at stuart.smith@dpnr.gov.vi or call 774-3320.