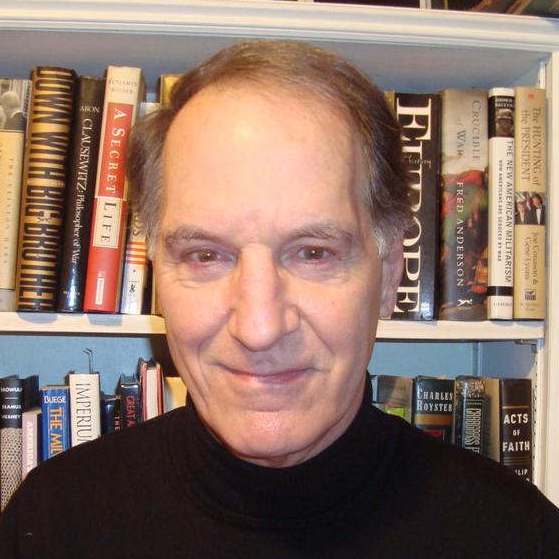 The United States looks like it's going over the cliff in three weeks. It should be right after Christmas. China's economy is sinking. The Republicans are down in the dumps because they can't save a few bucks for the rich and continue to screw "the little people."
The Confederacy wants to secede, even though it didn't work out so well the first time. Europe is back in recession and floundering. The East Coast is still picking up the pieces after Sandy. The Israelis and Palestinians are at it again. The United States Senate just voted down a treaty to protect disabled people, with 38 senators believing it would lead to a United Nations takeover of our country. Shoppers stepped over a dead man to get at the $4 cooking pot (marked down from $9, a real steal).
And, since it's the holidays, that "happiest time of the year," everybody is in kind of a bad mood, except for those who are rioting in different countries. They seem to be fairly chipper and energized. And … it's getting dark at four in the afternoon.
All in all, a pretty grim picture. So, in this … (what's a good phrase?) … miasma of gloom, this sloth of despondency, this pit of seasonal despair, where does one go in search of some good news? Why, the U.S. Virgin Islands, of course! Log on to The St. Thomas Source for Wednesday, Dec. 5, and you will find four good news stories. (Why they are putting good news in the paper is a whole other matter, but there it is.)
And these stories all have a common thread. They represent real accomplishments that reflect the hard work of dedicated people over a period of time. They are not blips on the radar screen. At the same time, each one is an achievement for today, with lots of work remaining. No breathers or resting on our laurels allowed if these positive achievements are to be sustained and broadened as the territory continues to build a better future.
Let's take a look at each of the four.
Headline: "Schneider Medical Center Receives Full TJC Accreditation." Hospitals everywhere are under great pressure and caught in the crosswinds of recession and systemic change. Those serving low-income populations are under particular stress. It is a great tribute to the board, management and staff of the hospital that The Joint Commission has given them full accreditation. On the upside, it reinforces the confidence that Virgin Islanders can have in the quality of care they receive. It also dodges the bullet that the threat of non-accreditation represents. Given the difficulties and turmoil of the past several years, this is truly a good news story.
Headline: "AIDS Conference Encourages Straight Talk." This is good news of different, more sobering, kind. The AIDS epidemic is now in its fourth decade. HIV/AIDS has gone from being a death sentence to being a chronic disease. That, taken by itself, is a great accomplishment for those fortunate enough to have access to effective treatment. As a planner for AIDS organizations in those early days, I can remember meetings being constantly canceled because people had to attend funerals – or because someone from the planning group had died.
But the epidemic is no longer front-page news, even though many people continue to suffer and die. In those early awful days, I would urge client organizations to think long-term, telling them that the AIDS story would not always be on the front page. They were outraged by that statement, at least until they came to see that no story ever stays on the front page. That there is an issue attention cycle for everything.
That is why the conference and its messages are good news. The challenges today are different, and the starting point in dealing with any problem is to accurately name it, and, once named, to not duck it. For a variety of reasons, communities of color have sometimes not done a very good job in this area – until now. Conferences like this one are good news because they name the problem and because they help move us from pointing fingers to asking the only important question: how do we solve this problem?
Headline: "My Brother's Workshop Officially Opens for Business." (full disclosure: I have worked with My Brother's Workshop and Rotary Sunrise and am a full-fledged fan of the program. I will struggle to be objective.) There is something on the mainland called the "re-entry" movement. It is a response to the waves of men, many African-American, and some women, being released from prison as we begin to add up the costs of America's 40-year romance with mass incarceration.
But "re-entry" is often a misnomer, because many of the men involved have never been a part of society in the first place. Since childhood, many have been relegated to society's distant outskirts, frequently placed on the criminal justice track at an early age. Their potential for a happy life and to be productive citizens often withers away at a young age.
My Brother's Workshop is the concrete, realistic response to this waste of human talent. It, and initiatives like it, have three great benefits. First and most important, they give young people an opportunity to have a better life and to enjoy the moral and material benefits that many of us take for granted. Often, this is a "first chance." Second, the success of My Brother's Workshop makes the community better, safer, more peaceful and secure. And, finally, in a tourist-based economy, the danger of incidents causing major damage is greater than in almost any other kind of setting.
So whether we view it as being about "my brother" or simple self-interest, this is a very good news story. And those who have made it possible: Scott Bradley and his team; the kids who have worked so hard; Governor deJohgh, who has been there at every step along the way; and Rotary Sunrise, which has been a major support from the start – all should feel proud of reaching this milestone.
Headline: "More Blue Flags for The Virgin Islands." This is a good news story because it reflects three core values: protecting and enhancing our natural environment; setting and adhering to high standards; and finding a competitive edge in an increasingly competitive world.
As in so many positive things, this initiative reflects the hard work of a mix of volunteers, government and business. As someone viewing the territory from a distance, the work of volunteers, as individuals and volunteer groups, becomes a more and more striking feature of life in the Virgin Islands. It is very impressive.
Okay, let's get back to the other news of the world. Let's see what we've got here: "Thousands of Egyptians Protest Plan for Charter," "…Imprisoned Iranian Ends Hunger Strike," "How Crash Cover Up Altered China's Succession, " "Rigging the Financial System." And so on. Stick with the United States Virgin Islands, your good news source.