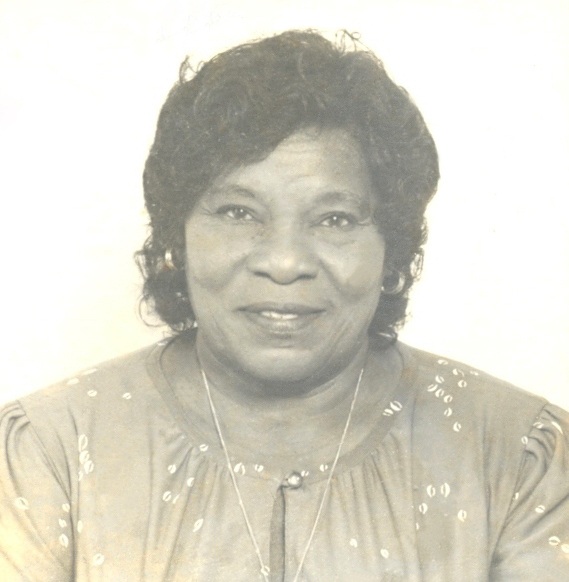 Edith Albertha Harris of Queen Cross Street, Christiansted, died on Sunday, July 29, in Miami, Florida. She was 92 years old.
She is survived by her adopted son, Dean Walcott; sister, Ruth Lee; brothers: Wesley Lee and Albert Ralph; nieces: Velma and Hyacinth Moore, Violet Mullin, Joycelyn Foster, Ineta VanMeter, Keren Gilead, Sandra Knowles, Janet Webson, Josephine, Jenkings, Hilderine Haywood; Veronica Haywood, Sandra Browne and Florel McFarlande; nephews: Clintford (Basil) Joseph, Vernon, Glenroy Sr., Leslie and Reginald Nicholas, Herman Ford Sr., Floyd Josiah, Daniel Knowles, Malcolm Jenkins, Bobby Tittle, Henley and Alister Barnes, Franklyn Jones, Shawn Lee, Lenworth, Bernard, Olney and Dion Haywood; and great nieces: Iolet Ambrose, Jamela Browne-Tonge, Savannah McFarlande, Amal Josiah, Jamila Foster, Karen King, JoAnne Joseph, Lisa, Lindia and Jacinth Nicholas, Jenae, Jovonne, Tkeyah and Shenequa Joseph, Mailque Josiah, Morrett Karl and Tynajah Mullin.
She is also survived by great nephews: Gregory Springette, Clintford Jr., Corwyn, Clayton Christopher and Tahriq Joseph, Trevor Mullin, Chike and Jelani Foster, Jamaal Tonge, Clinton, Bevon, Glenroy Jr., Michael, Dante, Denali, Andy and Allan Nicholas, Hashim Josiah and Herman Ford Jr., nieces-in-law: Angel Sylvain, Yvonne Joseph and Telasada Josiah, godchild, Kara Spencer; cousin, Elfreda Daniel; special friends: the Piggott family (Antigua) Everne Rymer, Rev. and Mrs. Conrad Spencer, Edith and Eileen James, Mr. and Mrs. Samuel Jacobs, and Mr. and Mrs. Keithly Lake (Anguilla); church families: Friedensthal and Faith Moravian Church and New Hope Moravian (Miami); as well as many other relatives and friends too numerous to mention.
There will be a viewing held at 9 a.m. followed by a funeral service at 10 a.m. on Friday, Aug. 10, at the Friedensthal Moravian Church, Frederiksted. Interment will follow at the Moravian Cemetery, Christiansted.

Professional Funeral Services Entrusted to: James Memorial Funeral Home Inc. Located at 6AA La Grande Princesse Telephone: 718-8663 Fax: 718-8661