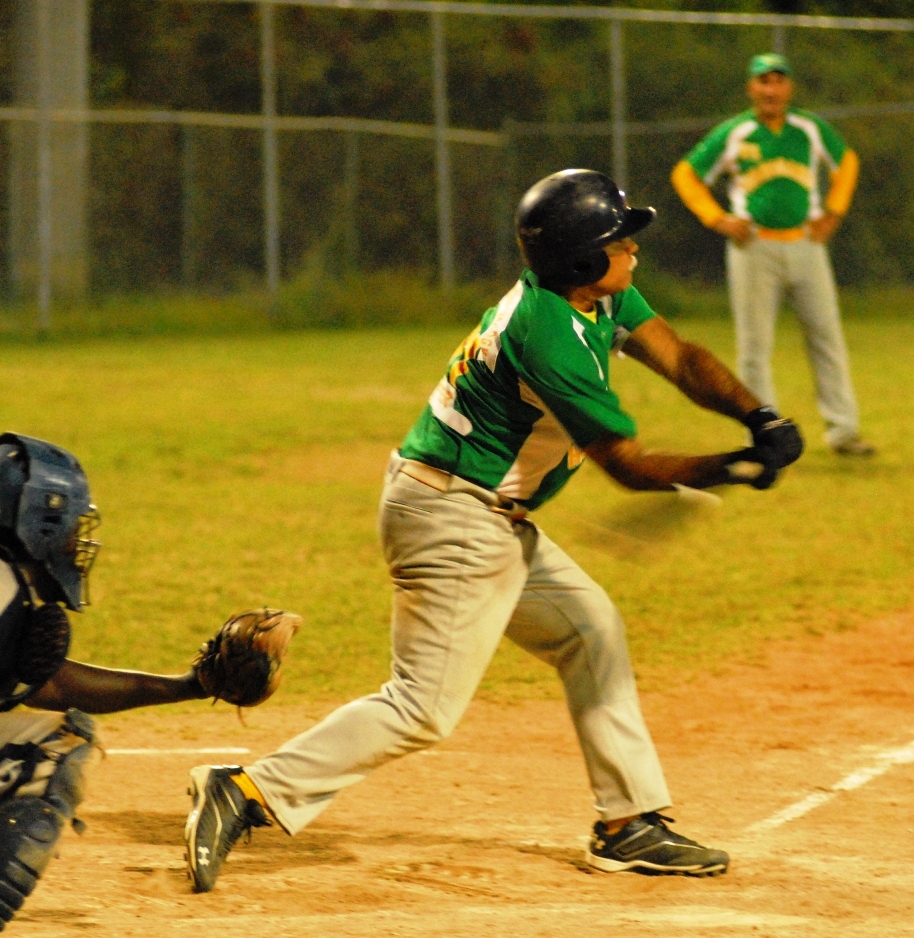 The 40 Plus Hurricanes stunned the Raphael Jackson AA Baseball League's defending champions by thumping the Yankees, 10-6, on Wednesday to complete the sweep of their best of three semifinal series at the D.C. Canegata ballpark.
Cruz Soto gave the Canes five, sometimes nail-biting, innings and his eight bases on balls, allowing the Yankees to stay within striking distance. He did come up with some big pitches to get out of several tight spots during the contest but ran out of gas at the start of the sixth. He turned things over to the hard throwing right-handed closer, David "Gallo Loco" Samuel, and it was lights out for the defending champs the rest of the way.
After the Yankees failed to score in the top of the first inning, the Hurricane erupted for four runs in the bottom of the inning to take the early lead. They scored three runs on an RBI double by Kenny Milligan and RBI singles by Carlos Morales, Rashaun Foster and Geronimo Newton.
The Yankees got on the board with two runs in the top of the third on a bases loaded walk drawn by Dushane Brown and an RBI single by Leroy Simmonds Jr.
Khalif Gerard's RBI single cut the lead to one at 4-3 in the top of the fifth, but the Hurricanes answered with three runs on four hits in their half of the inning to push the lead to four at 7-3.
A bit of wildness by Canes pitching in the top of the sixth allowed the Yankees to plate four runs to get to within one of the lead at 7-6, but Gallo Loco would take over from Soto and would completely shut down the Yankees, blanking them the rest of the way.
The Canes wrapped up the scoring for the game with three insurance runs in the bottom of the eighth on an RBI double by Newton and RBI singles by Milligan and Foster for a final score of 10-6.
Soto got the win on the hill for the Hurricanes, with Samuel getting the save in his strong relief appearance. Brown got the loss for the Yankees.
Top batters for the Canes were Newton (3 for 4 with four RBI), Milligan (3 for 4 with three RBIs), and Cintron and Morales were both 2 for 4 with one RBI. For the Yankees Gerard was 1 for 2 and Simmonds, Jr. was 1 for 4.