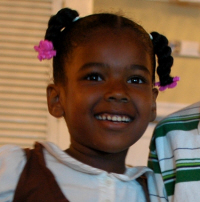 Many crowd members let loose hoots of understanding on Sunday when the Parent University keynote speaker, George Duvall, recalled how his father was never a part of his life.
"I turned to the streets, and the streets said, 'OK, I'll be your father,'" Duvall told close to 200 parents, guardians, students and educators who had gathered in a ballroom at Sugar Bay Resort.
The Back to School Conference and luncheon marked the start of the St. Thomas-St. John School District's third annual Parent University. Parent and Community Involvement Director Sharon Richardson said the program gives parents and guardians the tools, information and resources they need to help their children succeed.
Starting this Tuesday and Wednesday, Parent University's five-week-long courses will meet once a week, from 6 p.m. to 8 p.m., at Lockhart Elementary School. They are free and open to all of the community's parents, grandparents and other guardians. "Math Made Easy," "Effective Reading Strategies for Everyone/Building a More Powerful Vocabulary" and "Ballroom Dancing" are just a few off the offerings. The district will provide participants with free transportation, snacks and child care, Richardson said.
Veteran educator Claris Frederick attended the kick-off luncheon with her daughter and three grandchildren.
"It's a good way to keep abreast of what's happening with the home, the school and the community," Frederick said.
Her 8-year-old grandson, Jakim Brown, attends third grade at Emanuel Benjamin Oliver Elementary School.
Asked to identify his favorite school subject, Jakim declined.
"All subjects," he said. "I like all subjects."
Across the room was 16-year-old Dekwani Norford, who is almost at the end of his secondary education. The Charlotte Amalie High School senior said he wants to study computer engineering next year at college. He is applying to a number of schools, but his first choice is Georgetown University. His mother, Diana Peters-Matthew, said her son is not at an educational crisis point but she would like to help him improve.
"He has an 84.75 average, and he could do better – he is lazy," Peters-Matthew said, looking toward her son with a teasing expression.
Dekwani, who is also a football and volleyball player, sheepishly conceded that yes, he could try harder.
To listeners like Dekwani, Duvall's story provided a blueprint for success in the face of great adversity.
By the time he was 8 years old, Duvall was already in trouble with the Lexington, Ky. law enforcement system. A judge deemed his single mother, who never learned to read or write, unable to care for him, and Duvall was put into foster care. Years of bad behavior followed, until Duvall, taking a cue from his loving foster family, became serious about completing high school and college.
While his life story at times took dark plot turns, Duvall's background in stand-up comedy meant he presented it a way that kept many audience members giggling.
Duvall closed his "No Reason to Fail" speech on a serious note, telling students that they can and must get a college education.
"The first chapter of my life was not written by me," Duvall said. "But how it ends, it ends with me."
The crowd responded with shouts, claps and calls of "amen."
For more information about Parent University, call Sharon Richardson at 775-2250 ext. 8530 or Brenda Fredericks at ext. 8578.