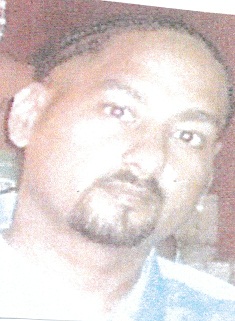 Richard M. Jerris, also known as "Richie," of Estate Calquohoun died on July 24, at his residence. He was 31 years old.
He is survived by his spouse, Anyha Lord-Jerris; mother, Maria Jerris; father, Matthew Jerris; godson, Prince Valentine; sister, Irene Ramos; brothers: Lambert Jerris and Ivan Jerris; nieces: Leisha Jerris and Leishmarie Jerris; nephews: Lambert Jerris Jr., Gabriel Ramos and Emanuel Ramos; aunts: Ana Gonzales, Helen Edwards, Francisca Gustave, Enid Francis, Victoria Francis, Simone Francis and Veronica Francis; and uncles: Jamie Cruz and Nicholas Francis.
He is also survived by special friends: the WAPA line department, the entire WAPA family, Michael Francois and family, Fenola Francois and family, and Davidson Charlemagne and family; cousins and other relatives: Suzan Harris, Melissa Charles, the Edwards family and the Gonzales family; as well as other relatives and friends too numerous to mention.
A funeral service will take place at 10 a.m. on Friday, Aug. 5, at the Iglesia Methodista Hispana, Estate Royal Manor. Interment will follow at Kingshill Cemetery.
All arrangements are by James Memorial Funeral Home Inc.