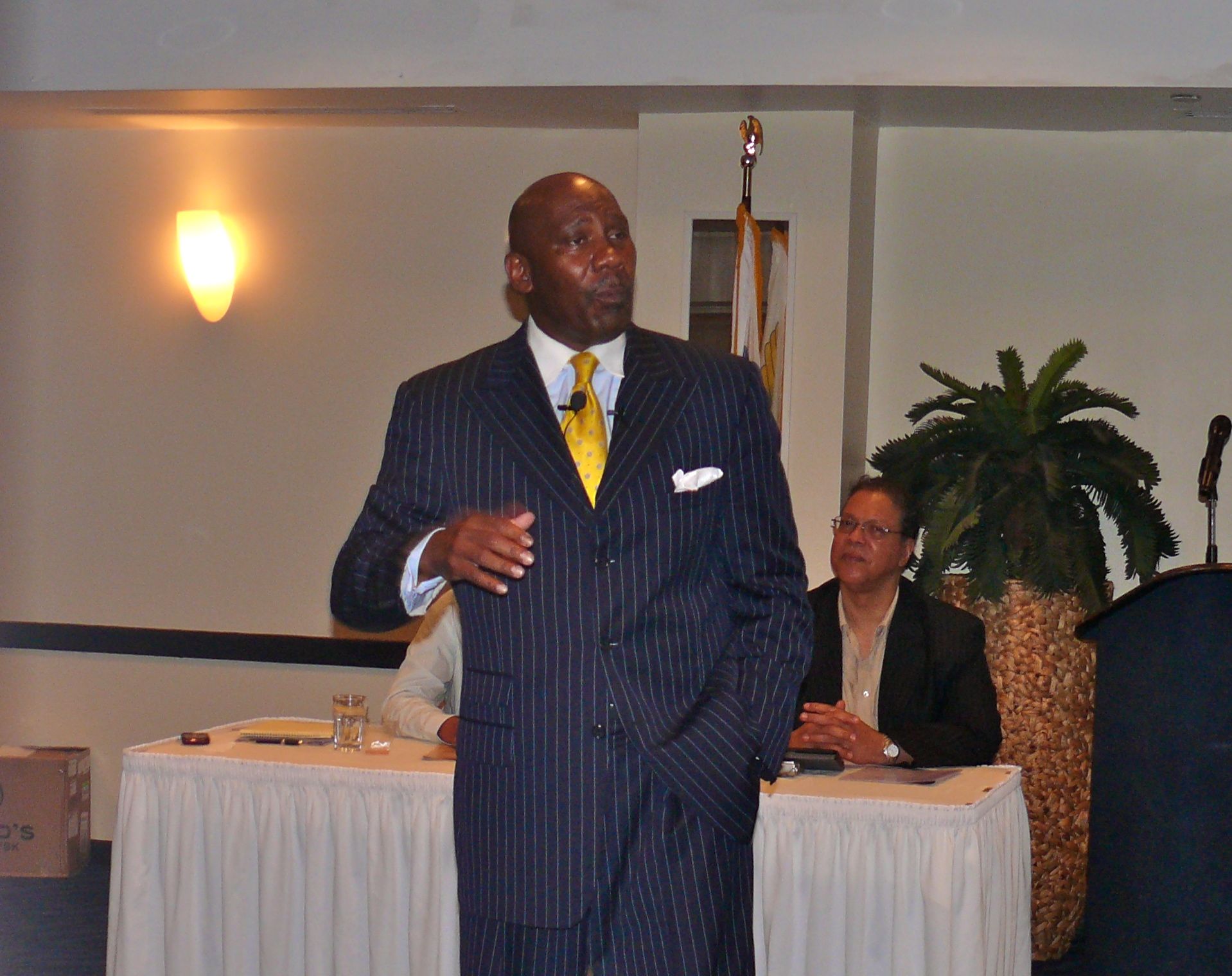 With major employers like Hovensa and Marriott Frenchman's Reef shedding workers, the V.I. Department of Labor is providing job-hunting help—and even a dose of motivational speaking—during a reemployment conference in both districts this week.
The event, which is free and open to the public, began Monday at St. Croix's Divi Carina Bay Resort and Casino with some general information sessions on Labor's programs and several inspirational speakers.
Labor Commissioner Albert Bryan said Monday that everyone who wants to come find out more about Labor's training programs, have their skills assessed or get some resume help is welcome to do so.
Some of the training and many of Labor's services can be accessed online. Tuesday's informational sessions will include hands-on help with resume writing and assistance with Labor Department software that can help clients write their own resumes.
"With Triangle Construction, Hovensa and Marriott Frenchman's Reef —three of our major employers—laying off workers, we felt it would make sense to have a large-scale response," Bryan said in an interview during a break in the conference Monday. "It is important for [laid-off workers] to realize there are resources, such as training, available and that they can access some of this through the internet."
Labor's Division of Employment and Training coordinated the conference. Those who come out "will have the opportunity to hear about what employers want; ways to cope with unemployment while maintaining their motivation, and will also be exposed to professional development services to help them upgrade their skills and gain that competitive edge," said Arah Lockhart, assistant commissioner of Employment and Training, in a statement about the conference.
While Bryan urges anyone who wants some help preparing for the job hunt to come out to Divi Tuesday, those who are currently receiving unemployment insurance, food stamps or other assistance received invitations to the conference in the mail with their most recent checks, according to Cindy Richardson, special assistant to Bryan.
"We are encouraging testing to assess their skills and aptitudes," Richardson said. "They need to upgrade their skills, and we want them to know about the services we provide and be there to assist them."
Along with the practical help and informational sessions, conference goers will hear speakers, including Columbus Copeland, author of "The Art of Overcoming" Workplace and Life Strategies; Sherry Rudolph, the founder and owner of Goals Unlimited, an employability skills training program designed to arm chronically unemployed people with strategies and tools to become gainfully employed; Harry DeBeziers, a certified Florida state workforce development professional fluent in Spanish, French, and Haitian Creole; and Scott Gray, Minneapolis Urban League's president and a human development and social entrepreneurship expert with extensive experience in workforce, economic and youth development.
The conference continues on St. Croix Tuesday at Divi Carina Bay Resort and will be held Thursday and Friday at Wyndham Sugar Bay Resort on St. Thomas.
The free sessions, which are open to the public, start at 8:30 a.m. and end at 4:30 p.m.
The department will also be providing free transportation to the conference on St. Thomas, from Emile Griffith Parking Lot, K-Mart Lockhart Gardens and Tutu Park locations.
People may register for the conference by going to the Department of Labor website or via email.
You may also call the department at (340)-776-3700 on St. Thomas and on St. Croix at (340)-773-1440.