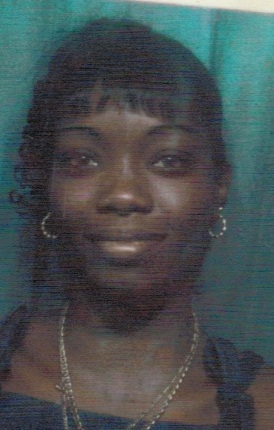 Deanna Sherise Marie Francis, also known as "Dee Dee," of Mon Bijou died on Jan. 19. She was 31 years old.
She is survived by her companion, Elias Nicholas; son, Elijah Nicholas; mother, Sharon Felix; father, Lt. Gov. Gregory R. Francis; grandparents: Jose "Tony" Felix Sr. and Sylvia Felix; sisters: Sharayne Graham, Genelle and Gereen Francis; brothers: Wayne Graham Jr. and Kareem Francis; nieces, Riyana Graham; nephews: Abijah Javois, Dorell Joseph and Elijah Francis; godmother, Agatha Canton; great aunts: Alice M. Francis-Richardson and Sybil Francis-Thomas; aunts: Denise Felix Stevens, Debra Petersen, Cherisse Felix, Zoraida Schuster, Eileen Tuitt White, Alice Tuitt and Kathleen Francis; uncles: Jose "Teeks" Felix, Kareem "Bello" Felix, Lauritz Schuster, Olrick, Howard, Milton and Kenneth Francis.
She is also survived by cousin and other relatives: Kaleem, Okemo, Asim, Malik Jr., Dakila, Malika, Okeo, Malachi, Latifah , Karisse, Makell, Tikoy, Makeim, Kareem, Tikory, Francis, Mitchell, James, McAlpin, Abramson, Tuitt and White; special friends: Sherrese Mitchell, Carita Stevens, Jason Herman, Khary Williams, Renee Hewitt, Sharon Piper, Sharara Constant, the V.I. Sickle Cell Foundation, the Parent Support Group, Janet Johnson and Magda Finch; as well as other relatives and friends too numerous to mention.
There will be a funeral service at 10 a.m. on Saturday, Jan. 29, at St. John's Episcopal Church. Interment will follow at Kingshill Cemetery.
All funeral arrangements are by James Memorial Funeral Home Inc.