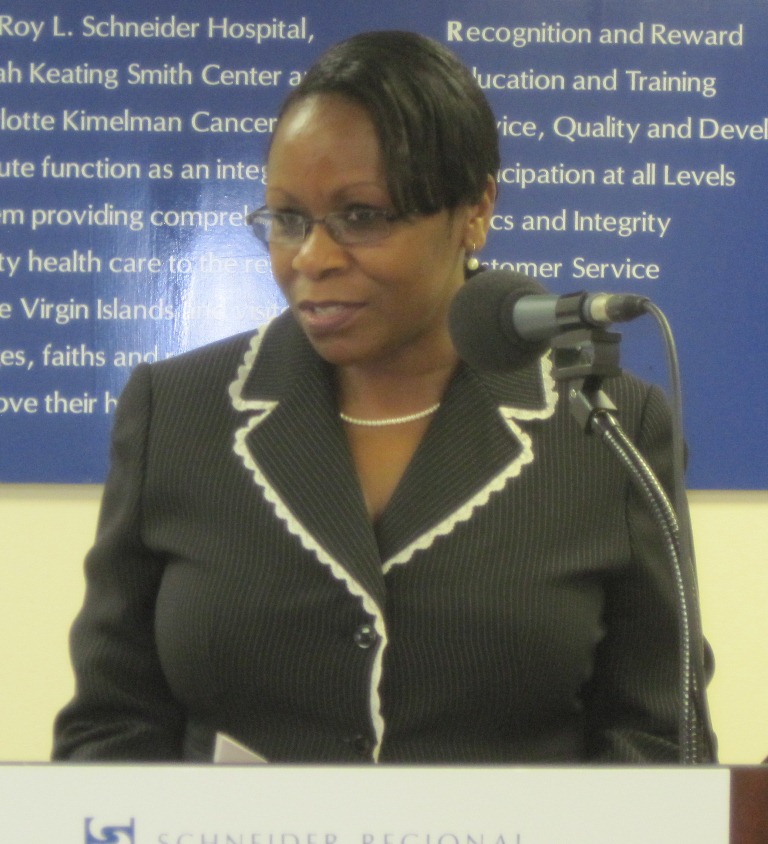 While St. John veterans Wednesday celebrated the availability of health services at Myrah Keating Smith Community Health Center, officials warned that if they don't use the services, they won't remain available.
"Anywhere you go, if those resources are not utilized, they can't be sustained," Wanda Mims, director of the U.S. Department of Veterans Affairs Caribbean Healthcare System, said at a ceremony held at Myrah Keating.
Until Wednesday, St. John veterans had to go to St. Thomas for services, adding extra expense and time to their health care.
"It's much too far when you're decrepit like me," World War II veteran Rene Servant, 85, said.
Primary health care, laboratory and radiology care will be provided by appointment on Tuesdays, Thursdays and Fridays at Myrah Keating by community health center staff.
Dr. Ramon Guerrido, associate chief of staff at the Puerto-Rico based Caribbean Healthcare System, said that emergency medications will be provided by the island's only pharmacy, Chelsea Pharmacy, for up to 10 days instead of making veterans wait until they can be mailed to them.
Additionally, Mims said that psychology and psychiatric services will be available through telehealth services.
"And we'll have a hotline for veterans," she said.
Morris Moorhead, who is the territorial advocate for Veterans Affairs, said that services for women veterans need to be expanded.
"The female veteran population is on the rise," he said.
Veterans currently have to meet a financial means test or have a service-related condition to be eligible for services. However, Mims and former Viggo E. Sewer Post 131 Commander Jerry Runyon both said they believe that eventually, the means test will not be used.
Runyon said that because he expects the means test to be dropped, it was crucial that veterans register.
Runyon and the members of Post 131 worked for about five years to get this service for St. John.
Mims put the number of veterans on St. John at about 200 with only a fraction of that number enrolled for health services.
Lt. Gov. Gregory Francis said that since this is a federal program and the federal government is "numbers-driven," it's essential that veterans register.
To register, visit a Caribbean Healthcare System office on St. Thomas or St. Croix or go to www.va.gov/healtheligibility or call 1-877-222-8387.
Francis said that veterans will also be able to register at St. John Administrator Leona Smith's office at the Battery.
Post 131 meets at 10:30 a.m. the second Saturday of every month at the Agriculture Station in Coral Bay.