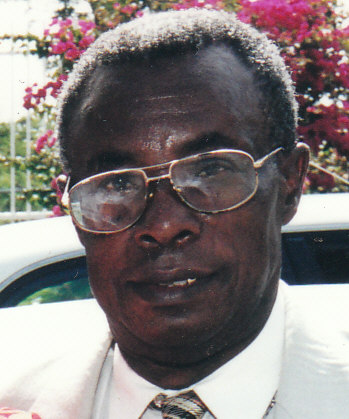 Andrew Ashton Weeks, better known as "Crack" or "January," of 7-13 Marindahl died on Aug. 2 at his residence. He was 73 years old.
He is survived by his wife, Millicent Weeks; sons: Kertis Blows Gumbs and Enos Hughes; four daughters; special nieces: Shea'Nea Hughes and Bridgette Hughes; special nephews: Sydney Hughes and Joseph Hughes; brother, Nathaniel Weeks; sisters: Eugunia Neta Browne, Marjorie Weeks and Patsy Nesbitt; daughter-in-law, Michelle Benjamin; brothers-in-law: Eugiene Browne and James Gumbs; and sister-in-law, Ann Hughes. He is also survived by grandchildren: Bria Gumbs, Bria'Nique Gumbs, Brittany James and Briana Benjamin; and many other relatives and friends including: Bishop Kenneth and Gayle Benjamin, Carlton Adams, Austin Rouse, Jawville Andrew, Cherlyn Bradford-Wattley and Diane Rhymer. Other survivors include family friends: David Selkridge, Carmen St. Louis, Carol Hodge, Leroy Walwyn, Wendell Walter, Alex Williams, Laplaz Hospice Service, Lisa Green and family, Dr. James, Nurse Hodge, Dr. Alla and Dr. Hunte.
A viewing will be held at 11 a.m. and a funeral service at noon on Friday, Aug. 6, at Nisky Moravian Church. Interment will follow at Eastern Cemetery.
All arrangements are by Davis Funeral Home, 774-1464.