Lorraine Agnetta Spencer of Marley Addition, Frederiksted, died o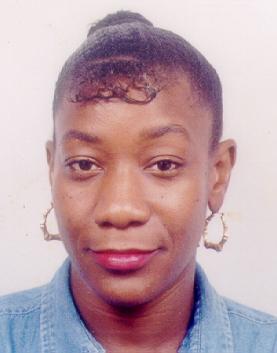 n Aug. 13, at Gov. Juan F. Luis Hospital. She was 46 years old.
She survived by her daughters: Sheree and Jenelle Spencer; sons: Rahyme and Raheed Cornelius, and Jerry Washington Jr.; sisters: Anna Richards Chase, Iola, Medora, Keturah and Pauline Roberts, and Lorna Spencer; brothers: Rosendo Roberts, Kenneth Allick, Wayne Allick Sr., Howard, Rondall, Warren Sr. and Lusien Spencer, Orville Rodgers and Joseph Roberts; sisters-in-law: Nancy and Mary Rodgers; and brother-in-law, Felix Velasquez. She is also survived by cousins and other relatives:, the Edwards, Schuster, Thompson, May Luise Joseph, Delta Dorsch, Helen Joseph, Christian, Bert Bryan, May Adams Cornwall, Johnson and Washington families, and Percival Edwards; special friends: Bobby Heywood, Lester Porter, Claude Richards, Anthony Allick, Keith Thomas, Anthony Samuel, Delroy Schmiegelow, Peter Samuel, Aisha and Merilyn Hodge, Felix Velasquez and David Edwards; and other relatives and friends too numerous to mention.
A viewing will take place at 10 a.m. and a funeral service at 11 a.m., on Friday, Aug. 28, at St. Paul's Episcopal Church. Interment will follow at Frederiksted Cemetery.
Professional services are entrusted to James Memorial Funeral Home Inc.