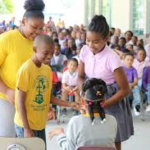 During a meeting with Principal Andrea Hobson on Thursday, Feb. 7, a list of potential projects geared towards upgrading the school environment for the benefit of its pupils, teachers and staff was discussed.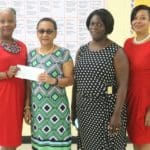 Norda Munoz Davila, Delta Sigma Theta Sorority state coordinator, and other members of the sorority presented the check to Principal Joan Claxton and Assistant Principal Delicia Espinosa.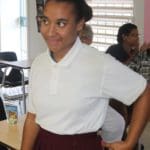 Kiara Ortiz won the Achieve 3000 "Make the Break" Winter Holiday Contest -- a contest that calls for students to complete independent study lessons in content areas during the winter holiday break.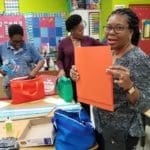 As a leading supply chain services company in the Caribbean, Crowley offered to transport, free of charge, the seven pallets aboard a vessel from South Florida to the Virgin Islands. The supplies were all donated by the United Federation of Teachers Disaster Relief Fund.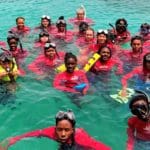 Based at UVI, YOE is a marine science-based summer enrichment opportunity that aims to increase students' interest and engagement in the fields of science, technology, engineering and mathematics (STEM) and the ocean sciences.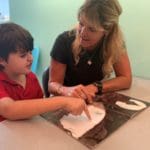 Coral Reef Academy -- a new school for children with disabilities on St. Croix – will have a jump start thanks to a team donation totaling $27,500.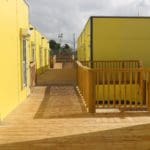 Arthur Richards' administrators and staff will be given beneficial occupancy on Feb. 4, Wells-Hedrington explained, in order to move supplies onto the campus and set up their offices and classrooms.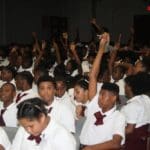 In this fourth year of the STEM education grant program, the number of awards has seen an increase of more than double what was provided in 2018 thanks to AT&T's generous philanthropic investment.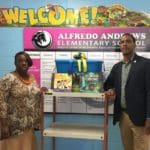 The Office of Senator Vialet organized a book drive to benefit classroom libraries in public elementary schools that were destroyed by Hurricane Maria.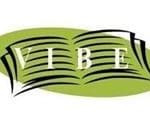 The Virgin Islands Board of Education (VIBE) was organized on Jan. 10, 2019. It welcomed new member Jeanette Smith-Barry. whose resume with the V.I....