Here is what is happening on the St. Thomas and St. Croix campuses of the University of the Virgin Islands.
The 13D Competition is designed to eliminate the obstacle of financing for UVI student entrepreneurs who have developed potentially profitable businesses but have no access to start-up capital.
The University of the Virgin Islands will celebrate its 55th birthday, the Emerald Jubilee, with a float presentation called "A Toast to the Emerald Celebration for the Centennial Commemoration!"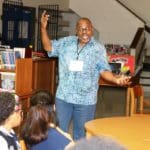 Junior high and high school students gathered at the UVI Albert A. Sheen Campus Great Hall to share their literary works as budding writers and to hear from the professionals at LitFest.
The mission is to advance a consortium of public and private sector representatives focused on revitalizing education to better prepare students for the territorial and global stage.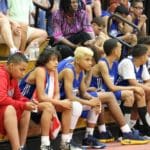 The V.I. Department of Education in conjunction with the Bertha C. Boschulte (BCB) Middle School and Island Ballers have been hosting the first Hoops in Paradise Invitational Tournament at the BCB Gymnasium, April 23-26.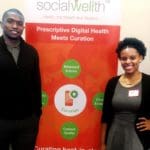 UVI sophomore Joy Grant, social science major, and UVI junior Gerald Bellot, applied math major, have placed second in the international Games4Health
The National Association for the Education of Young Children and VIBE encourage learning communities to celebrate April 24-28 as the Week of the Young Child.
The commencements will take place on May 11 on the Albert A. Sheen Campus and on May 12 on the St. Thomas Campus. Both ceremonies will begin at 1:30 p.m.
All applications must be submitted no later than 5 p.m., Friday, May 5.