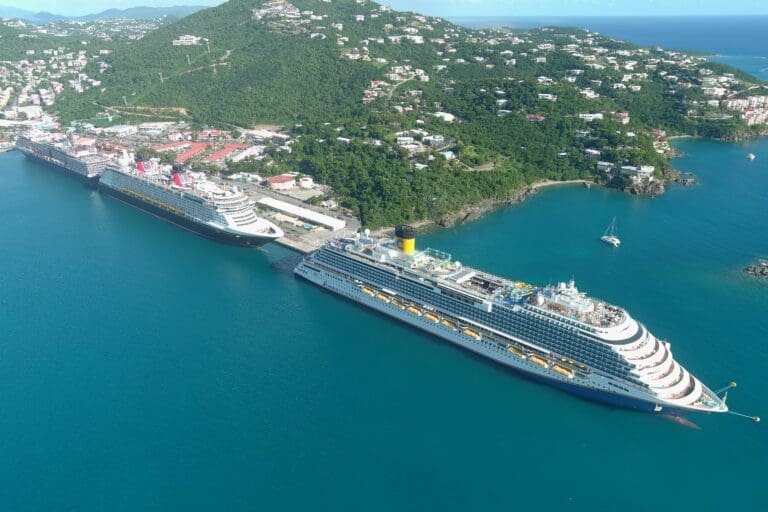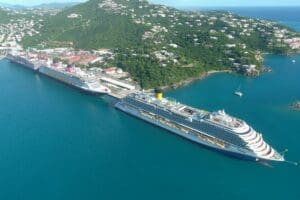 Wednesday, Nov. 15, marked the first three-cruise ship day of the new cruise season, filling the berths at the West Indian Company Dock (WICO) Holland America's Nieuw Amsterdam (2,025), the Disney Fantasy (3,523), and Carnival Venezia (4,061) brought a total of 9,609 passengers to enjoy St. Thomas for the day.
"This is a signal to the community that the cruise season has begun," said Anthony A. Ottley, WICO President and CEO. "Shops, restaurants, attractions, taxis and other tourist-related businesses can look forward to 19 more ships for the 2023-2024 season versus last year's, which is a7.2 percent increase in arrivals. The WICO staff and security officers are ready for the many full-capacity cruise ship days ahead."
To date, 280 berthing requests have been confirmed at the WICO dock for ship calls between Oct. 1, 2023, and Sept. 30, 2024.