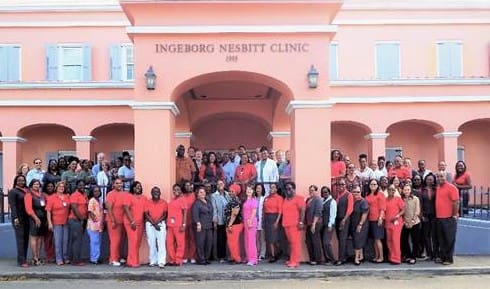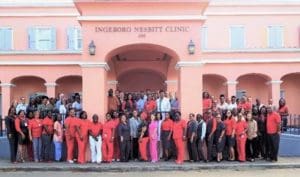 (FHC) Division of Social and Community Programs (DSCP) in partnership with the University of Rochester, Center of Disease Control, AIDS Education Training Center (AETC), and PCDC Primary Core Development Consultants hosted a summit entitled "HIV Prevention with a Focus on PrEP" (pre-exposure prophylaxis) and themed PrEP-ping the way forward in HIV Prevention. Over 75 participants from various community-based organizations (CBO), Department of Health (VI-DOH), and agencies such as The Village, Bureau of Corrections, Meeting the Needs of the Community, Liberty First, Virgin Islands Partners for Healthy Communities and St. Thomas East End Medical Center.
FHC organized the two-day Nov. 2 and 3 summit and live-streamed to registrants only by Media One.
The event was history in the making for FHC, a federally qualified health center because it was the first of its kind in promoting the fairly new HIV prevention method in working towards ending the HIV epidemic in the territory. The CDC Division of HIV Prevention was represented by the Acting Division Director and Principal Deputy Director Dr. Roblyn Fanfair; Public Health Analyst former project officer and native of the Virgin Islands, Yvonne Green, and the HIV Self-Testing Kits Program Management Team led by Christian Spears.
The genesis for this summit was birthed after a successful rollout of a new HIV Prevention program initiative called the HIV Home Self-Test Kits program. Over a year ago, Frederiksted Health Center was granted a supplement because of its already existing CDC High Impact HIV Prevention Grant PS 21-2102 to introduce and flood the territory with access to The HIV Home Self-Test Kits.
It was concluded that flooding the territory with the self-test was cutting edge in its HIV prevention approach because of its fundamental premise of being easy, free, confidential and best of all convenient.
This concept is best understood by the COVID-19 home self-test kits, which offered much of the same conveniences, such as avoidance of long lines at doctors' offices or clinics, elimination of expenses, stigma removed, and access to health care literally at one's fingertips.
The planned objectives for the summit were:
Increase capacity to explain HIV PrEP and the most current HIV PrEP and prevention services.
Increase capacity for CBO staff to effectively message about HIV PrEP and other HIV prevention services.
Increase capacity to describe successful models of using social media and outreach to increase the uptake of HIV PrEP and other prevention services.
Increase capacity by FHC in supporting increased regional HIV PrEP uptake/ implementation across the FHC service over the next year and based on feedback garnered by those in attendance they were successfully met.
During the HIV PReP Summit, FHC DSCP Director Aisha-Jamila Mussington, said "Now that the tests were in the homes and hands of individuals, what happens next? As a FQHC, where Public Health is the purpose, we saw it fit to educate. We could not keep information about the latest approach in HIV prevention to ourselves. FHC has learned that operating in siloes does a disservice to the very clients we intend to serve, which is you the community. Having you all here will indeed fulfill that purpose."
Masserae Sprauve Webster, chief executive officer, shared that the team thanks all those who have contributed to making the summit successful and look forward to continued work in making these opportunities available.