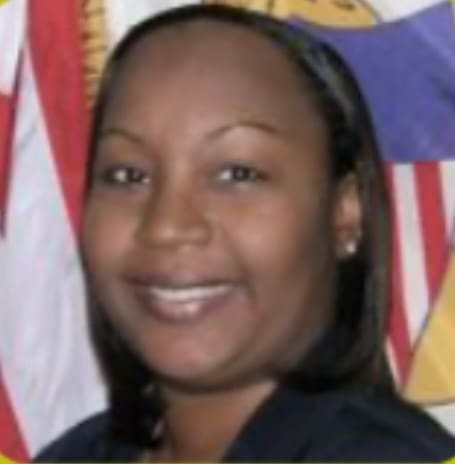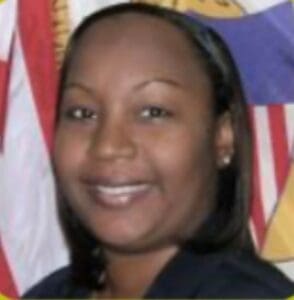 Larry Raymond-Roy Esq. died on Tuesday, Aug. 8.
She was preceded in death by her mother, Agatha A. Raymond; and father, Thomas Raymond.
She is survived by her fiancée, Shawn J. Robinson; son, Emmanuel T. Roy; brother, Morgan Raymond; sisters: Debra E. Browne and Molesia C. Espinosa; sister-in-law, Kamilah Vanterpool-Raymond; brothers-in-law, Edward L. Browne and Ivan B. Espinosa; and aunts: Mary Laura Raymond, Veronica "Flores" Asson, Francesca "Shoon" Elliotte, Gennifa Accus, Antionette "Molin" Aldonza and Sheila Springer.
She is also survived by uncles: Marcellus Aldonza and Joseph Aldonza; nieces: Kaleesha E. Raymond, Kaleeah E. Raymond and Moriyah Y. Espinosa; nephews: Ishmael M. Espinosa and Mark I. Espinosa; cousins: Carroll Raymond-Rexach, Lorna Raymond Gookool, Kelanie Peterson, James Curtis Raymond, Christiana Petersen, Abina Elliotte, Ade Mola Elliotte, Curl Thomas, Naomi Thomas, Noreen Thomas, Dina Thomas, Lindel Thomas, Merlie Thomas, Rubina Thomas, Ana Thomas, Felicia Raymond, Karan Thomas, Kerry Thomas, Donus Thomas, Christoher Petersen, Malachi Gookool and Mattew Gookool.
Other survivors include special friends: the Ramsundar family, the Robinson family, the Laurent family, the Moorehead family, the Cleveland Clinic Florida Medical team, the Carmichael family, the John family and the Daley family; as well as other relatives and friends too numerous to mention.
A friends and family viewing will be held on Friday, Sept. 1, 2023, at Divine Funeral Services at 129 Peter's Rest from 3 p.m. to 5 p.m.
Funeral services will be held on Saturday, Sept. 2, at Sunny Isle Baptist Church, the viewing will take place at 11 a.m. followed by a funeral service at noon. Interment will be at the Kingshill Cemetery.