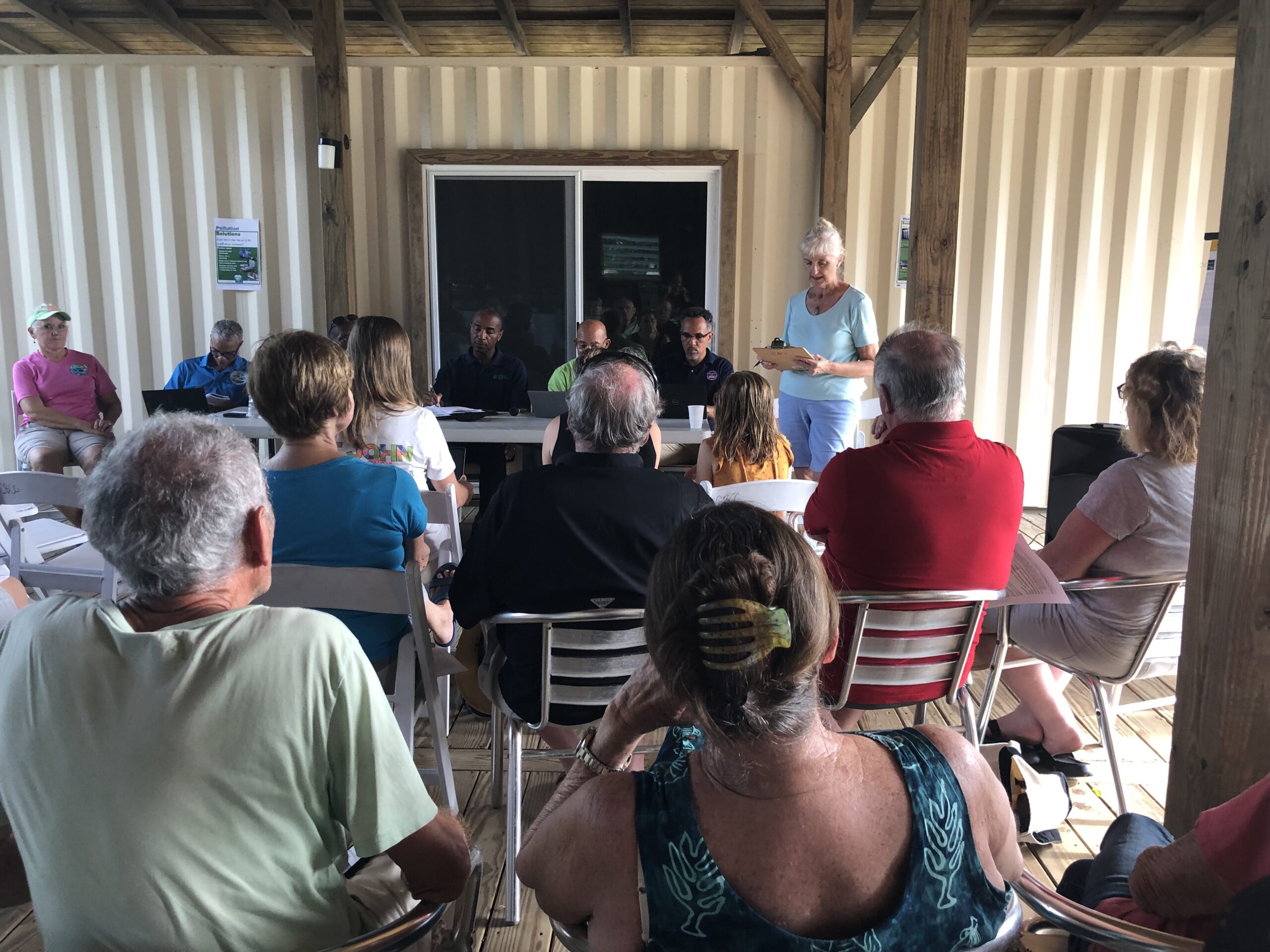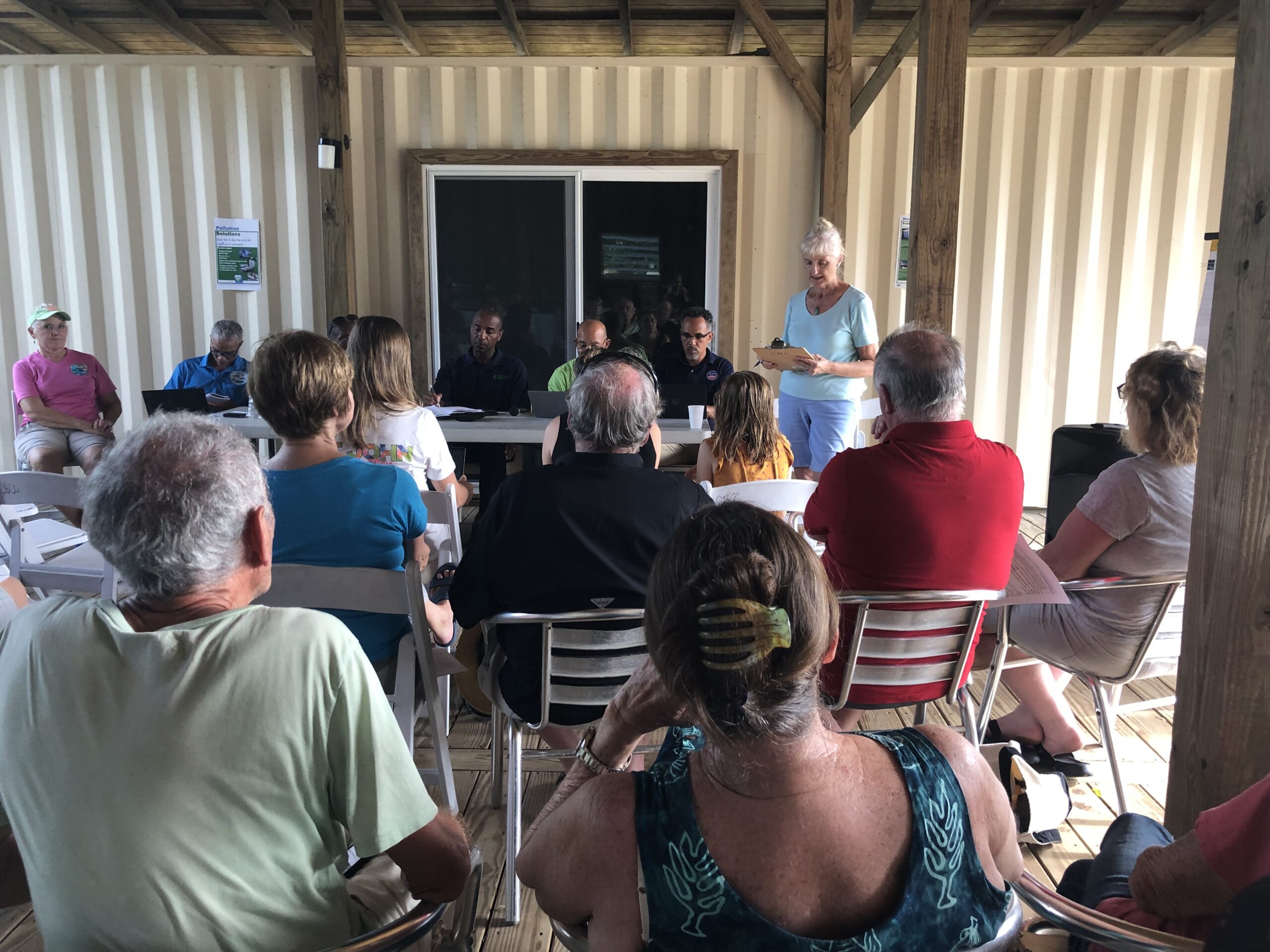 A community group in east St. John says it wants to help area residents improve their stormwater infrastructure and recently, leaders of the Coral Bay Community Council shared details of a new grant award that could offer support.
At a meeting late last month, the council's watershed coordinator explained how they plan to use the Department of the Interior's WaterSMART program. Coordinator Maya Criag said protecting the watersheds in and around Coral Bay has been the group's mission since they were formed in 2003.
"We are a watershed management organization, and everything within a watershed — every individual within a watershed — affects everyone else," said Craig. "We are all in it together from that perspective."
Among the identified problems are roads washing out during heavy rains, and one neighbor's runoff flooding their neighbor's house. In one extreme incident following Hurricane Irma in 2017, a massive landslide blocking most of Centerline Road included a fully-loaded septic tank.
Craig said that, at times, the source of the problem was poorly maintained water management features built on private property. "We have known of examples where people had clogged culverts, they were clogged, and they didn't even know they were there. They get overgrown with bushes; they have no idea, so they don't maintain them."
The council hopes to use the $190,000 federal grant to create a Stormwater Device Toolkit. The watershed coordinator said if the program works as planned, the community council will build a centralized archive for Coral Bay and the surrounding neighborhoods. Those who access the toolkit will also provide an interactive infrastructure map.
"We can act as a centralized archive of information so that whoever leaves, or whatever information (is) lost, or if people forget. We have that information on file," Craig said.
Interactive features are also in the plans. "And it will be an easy way for people to upload and download photographs and requests for information, requests for assistance," she said.
If the program works as intended, Craig said the areas included under the grant will be in a better position to apply for federal infrastructure assistance.