Three grants to create low-income housing were awarded Tuesday by Enterprise Community Partners with $400,000 from the Federal Home Loan Bank of New York during a reception at the Buccaneer Resort.
Jelani Newton, senior director, Advisors at Enterprise Community Partners, said the gathering at the Buccaneer Resort was the launch of a new program – the USVI Housing Ecosystem Development Grant – and to celebrate the grant recipients. Newton added that the grants – up to $100,000 each – will include training, technical assistance and networking programs.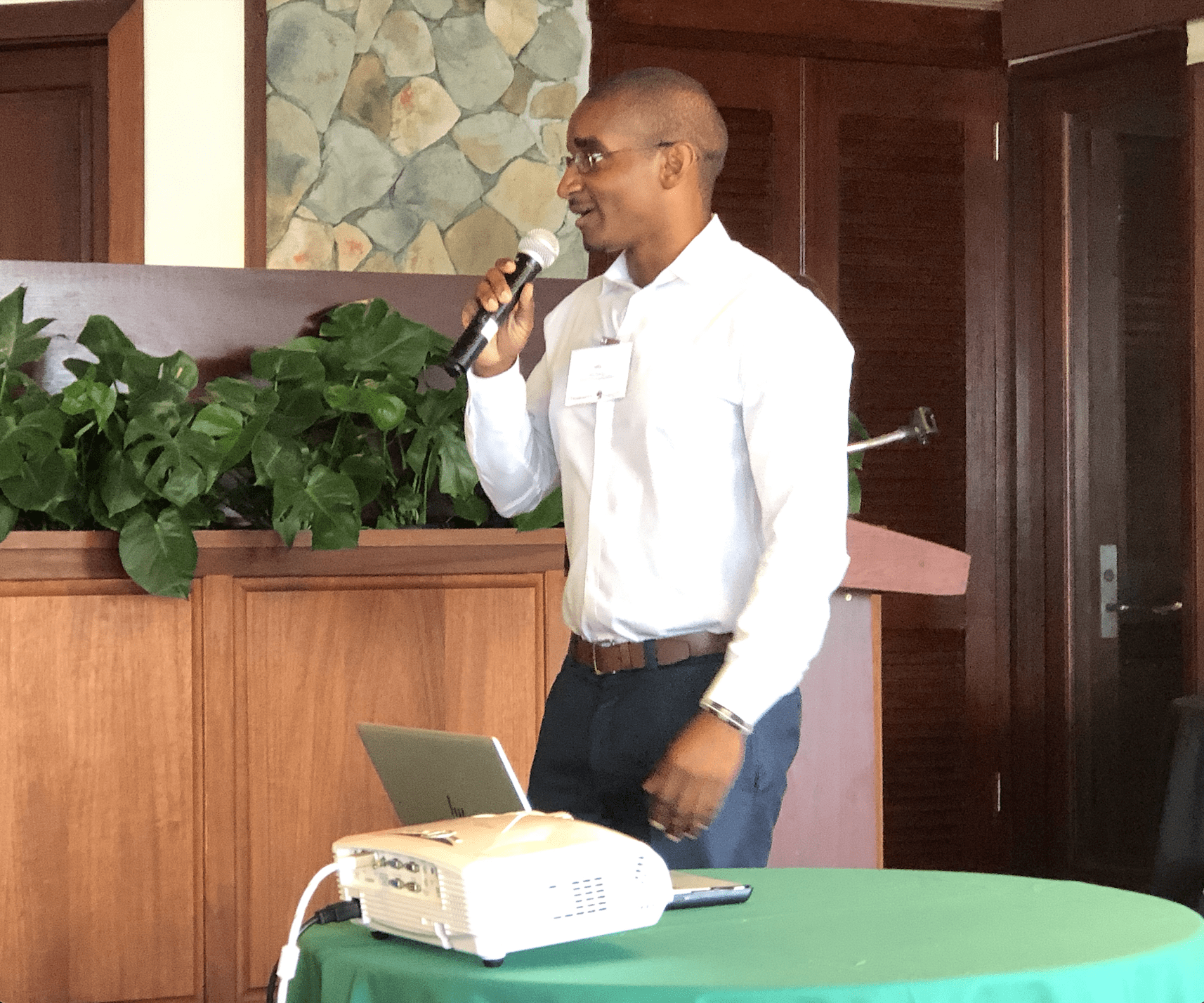 The winning applicants were the St. Croix Foundation for Community Development, WMWilliams and Partners Inc., a construction and development firm on St. Thomas and Adrian Realty, LLC., a St. John developer.
"Ensuring affordable homes for Virgin Islanders entails empowering and nurturing the growth of local organizations, with a firsthand understanding of the community's needs," Newton said.
Gershwain Sprauve, owner of Adrian Reality LLC, on St. John, received one of the three grants for $100,000. Sprauve, a developer for the last 20 years, will follow in the footsteps of his grandfather, who donated 20 acres to the Virgin Islands government. He will develop a maximum of 60 units on 4-6 acres, in phased development, of land inherited from his grandfather, Gehardt Sprauve, in Estate Adrian.
Winston Williams of WMWilliams, on St. Thomas, who worked on large commercial and green projects for years in several states on the mainland, is a general contractor and civil engineer.
"I'm back now with all that experience," he said, adding he just returned home.
Williams's $100,000 grant will help him develop 16 units on an acre in Estate Contant, currently zoned R-3. He said he didn't feel like competing for the grant was like a competition because housing is needed so critically.
Deana James, executive director of the St. Croix Foundation, talked about the history of the 32-year-old foundation, including the renovation over the years of Sunday Market Square and other properties in downtown Christiansted.
"These dollars will allow us to build fiscal capacity" and revitalize seven more properties in their housing portfolio, she said.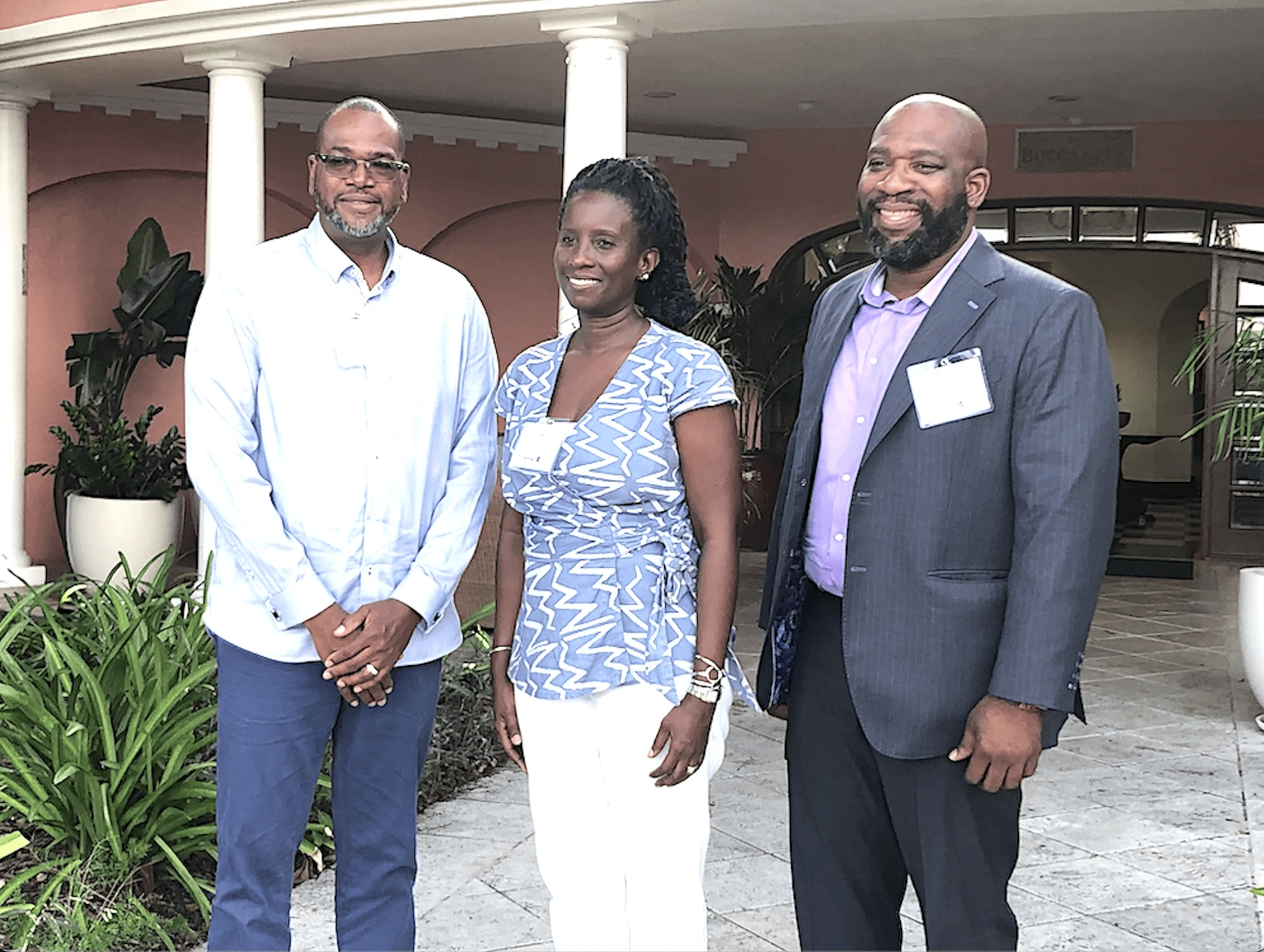 After the grantees spoke, Newton said he looks forward to seeing the different projects develop and invited questions and comments from the audience.
A conversation developed with the grantees and representatives from Enterprise, FHLBNY, the V.I. Housing Authority, the V.I. Department of Planning and Natural Resources and others. Issues for many include the difficulty in bonding contractors, applying for federal funds, access to capital and finding qualified construction workers.
Enterprise is a national non-profit organization with the goal of making good homes available for millions of families. Since 1982, the company has invested $64 billion and created 951,000 homes in 50 states.
The Federal Home Loan Bank of New York is part of the Federal Home Loan Bank System, a national wholesale banking network of 11 regional, stockholder-owned banks. FHLBNY serves 335 member institutions in New Jersey, New York, Puerto Rico and the U.S. Virgin Islands.