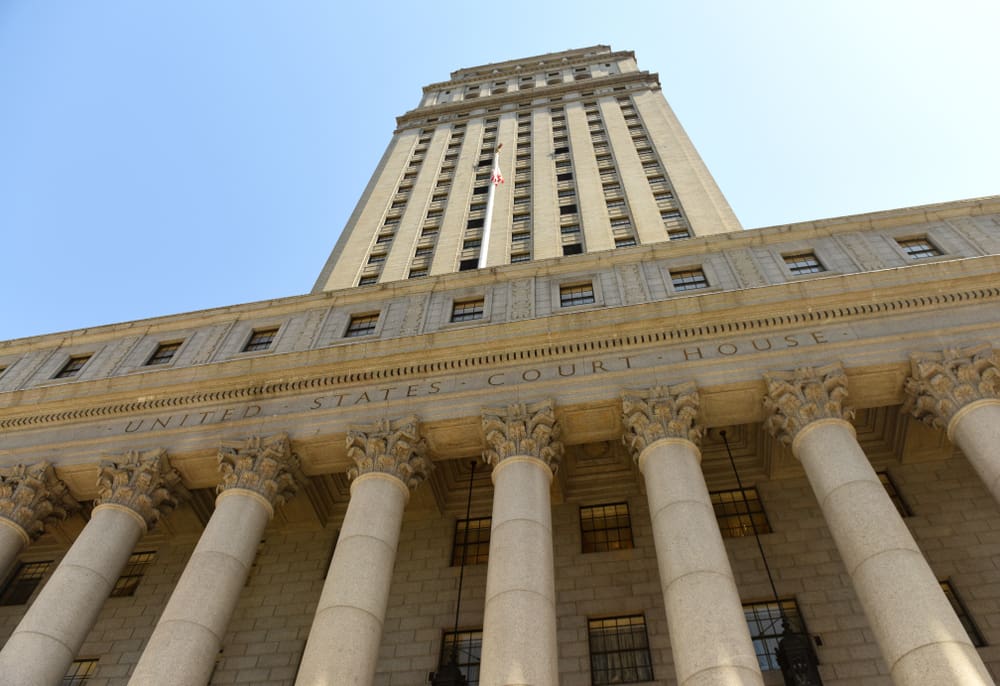 JPMorgan Chase may employ affirmative defenses against the V.I. government's lawsuit that alleges it aided and abetted Jeffrey Epstein's sex-trafficking scheme, a judge has ruled, while also expressing skepticism that the bank's strategy will succeed.
The V.I. Justice Department had asked the court in May to strike JPMorgan's line of defense that alleges the USVI is equally culpable in Epstein's purported crimes because it gave his companies lucrative tax breaks and actively facilitated and benefitted from his activities.
On Thursday, Judge Jed Rakoff of Manhattan federal court, where the case is being heard, ruled against the government but also expressed skepticism that JPMorgan's defense will hold up in the long run.
"The Court has received extensive briefing and oral argument on the motion. After full consideration, the Court denies the motion," Rakoff wrote in his order. "Although the Court is skeptical that some or all of the defenses will survive summary judgment (let alone prevail at trial), the Court is satisfied they should not be stricken as a matter of pleading. An opinion setting forth the reasons for this ruling will issue in due course," he said.
The government's complaint claims JPMorgan violated the federal Trafficking Victims Protection Act in its services to Epstein, whom it kept as a client from about 1998 to 2013. It is seeking some $190 million in damages, according to a letter brief filed July 14 in support of its motion to dismiss the bank's affirmative defenses.
The Attorney General's Office has argued that it is acting in a public enforcement capacity and seeking relief to the territory's injury that would be unavailable to individual plaintiffs and that affirmative defenses are not permitted in cases brought by sovereign entities such as a territorial government.
It alleges that, in return for bringing valuable new clients into the bank, JPMorgan Chase, through its senior executives, ignored the growing evidence of Epstein's crimes and traded victims' public safety for its own profits.
For its part, the bank alleges that the V.I. government had a quid pro quo with Epstein after he moved to the territory in 2009, after doing business in the USVI since 1999.
Epstein, who died by apparent suicide in August 2019 while in custody in New York on federal sex trafficking charges, declared his private island estate off St. Thomas as his primary residence and moved his sex offender registration to the USVI following his release from a Florida prison in 2009 after serving 13 months for procuring a minor for prostitution.
Despite his sex offender status, the V.I. government awarded his companies lucrative tax benefits through the Economic Development Authority and turned a blind eye to — or even aided — his misdeeds as he gave to charitable causes as well as local Democratic political campaigns, JPMorgan alleged in its opposition to the Justice Department's motion.
"For two decades, and for long after JPMC exited Epstein as a client [in 2013], the entity that most directly failed to protect public safety and most actively facilitated and benefited from Epstein's continued criminal activity was the plaintiff in this case — the USVI government itself," the bank said.
Rakoff denied, in part, JPMorgan's motion to dismiss the case on May 8, allowing the government's suit to proceed on the claim that the bank violated the TVPA.
"After the Court denied its motions to dismiss, JPMorgan answered the Government's Complaint in part by trying to deflect blame and distract attention from its own conduct through affirmative defenses based on equitable and fault-shifting doctrines," according to the government's motion. "In its Opposition, JPMorgan doubles down on its efforts to distract and deflect."
Rakoff has set a deadline of Monday for both parties to file motions of summary judgment — essentially asking the court for a judgment on the merits of the case before the trial — and ordered that answers be filed by Aug. 7, and replies to those answers by Aug. 14.
The government has told the court it plans to file two summary judgment motions: "one with respect to the Government's affirmative claims and one with respect to certain of Defendant JPMorgan Chase Bank, N.A.'s affirmative defenses."
Oral argument on the motions is scheduled for Aug. 18. The case is scheduled for trial on Oct. 23.