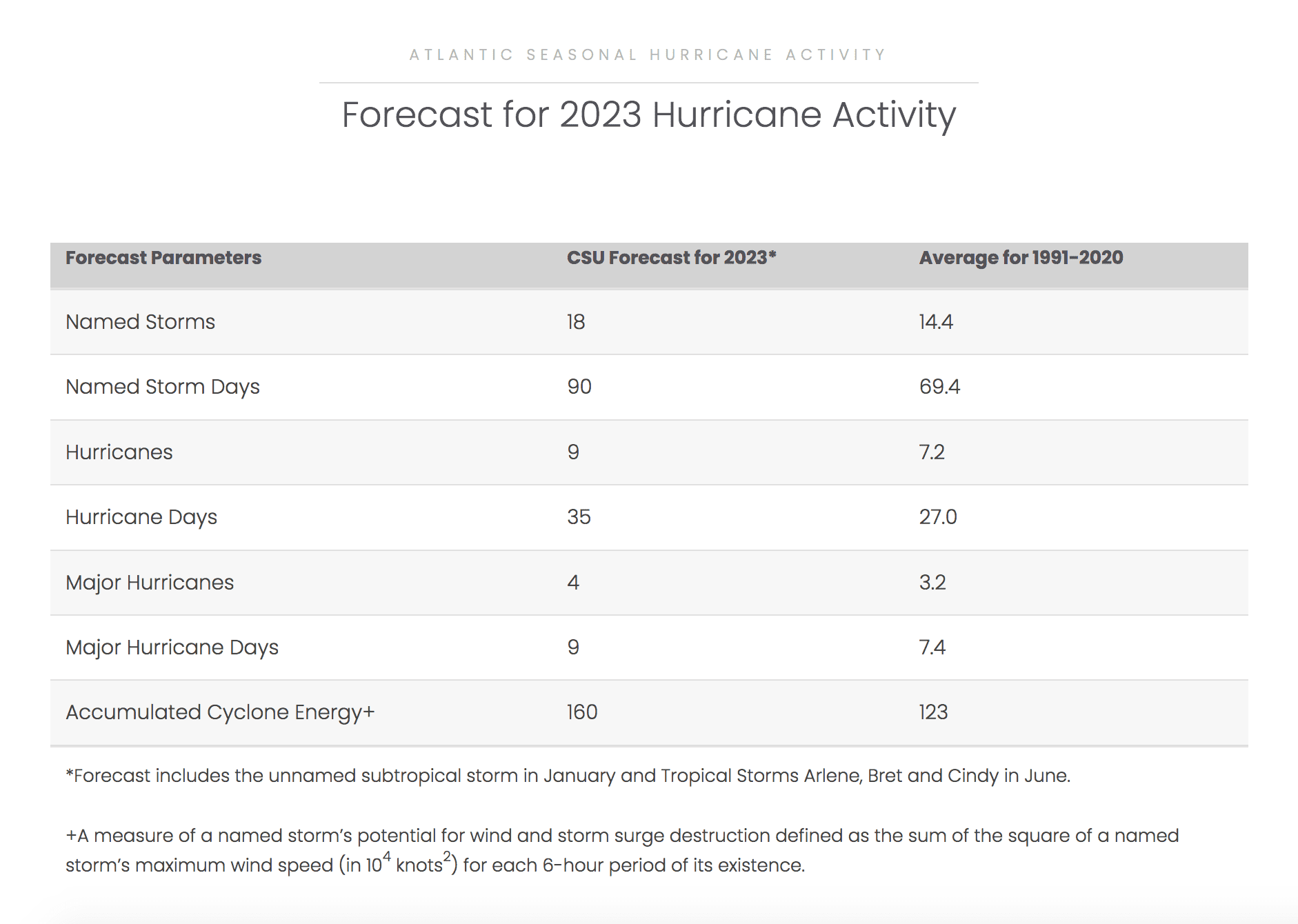 The "Tropical Meteorology Project" at Colorado State University published an update on Thursday regarding the 2023 Atlantic hurricane season. The group now predicts an "above-average" season due primarily to extraordinarily warm ocean water temperatures across the Atlantic and Caribbean. (The current ocean water temperature around the USVI is approximately a very warm 84°F.) 
"We have increased our forecast and now call for an above-average Atlantic basin hurricane season in 2023, although uncertainty with this outlook is larger than normal," the CSU update explains. 
"While we continue to anticipate a robust El Niño for the peak of the Atlantic hurricane season, most of the tropical and subtropical Atlantic now has record warm sea surface temperatures," CSU states. 
The report notes that while an "El Niño" weather pattern is ongoing, tropical activity may be somewhat suppressed. However, such warm ocean temperatures may aid in the development of hurricanes.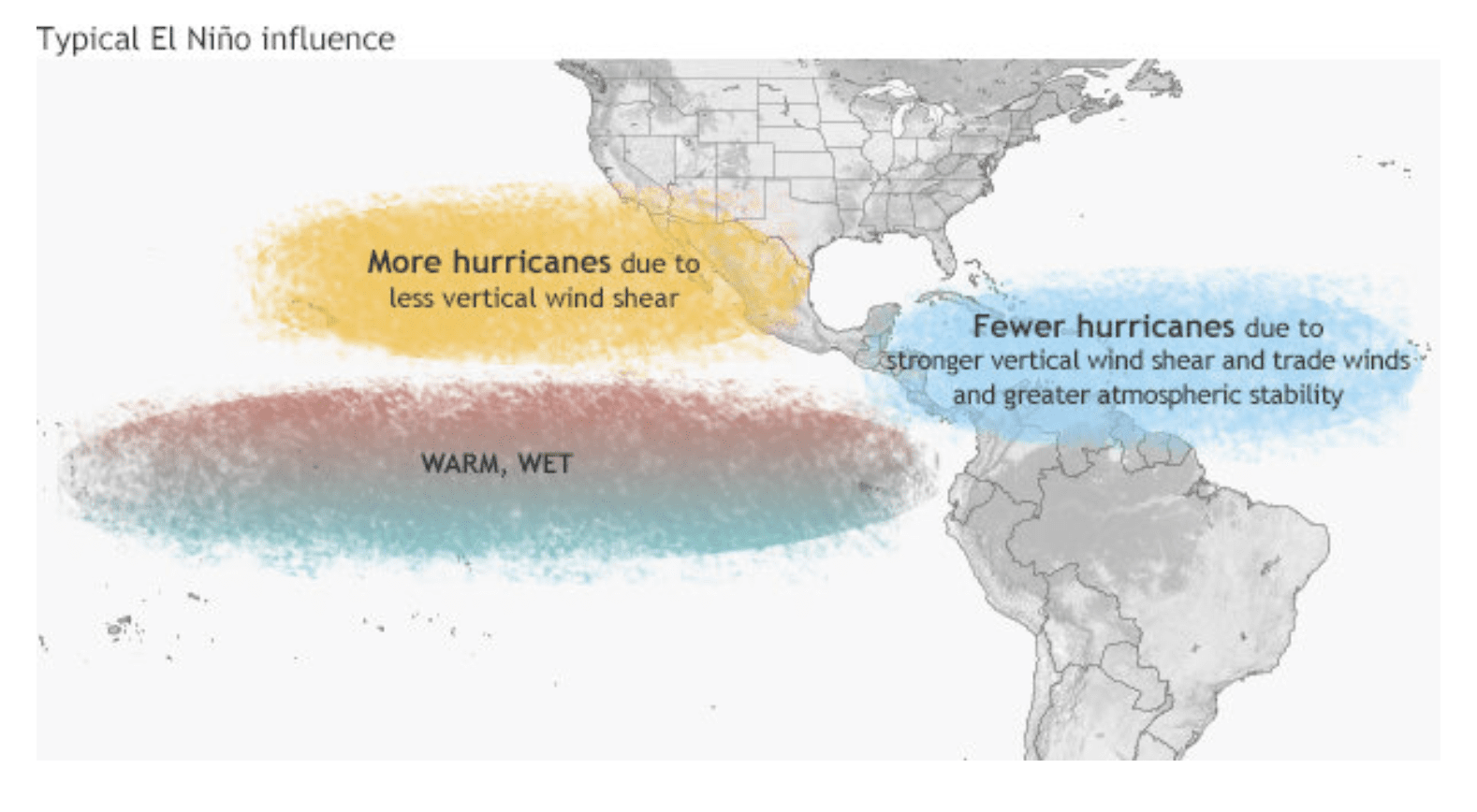 "El Niño increases vertical wind shear in the Caribbean and tropical Atlantic, but the extreme anomalous warmth in the tropical and subtropical Atlantic may counteract some of the typical El Niño-driven increase in vertical wind shear," the update warns. "The probability of U.S. major hurricane landfall is estimated to be above the long-period average." 
18 Named Storms Predicted 
CSU expects to see 18 named tropical cyclones during this hurricane season. (This forecast calls for three additional storms; the organization's report on June 1 predicted 15 named storms this year.)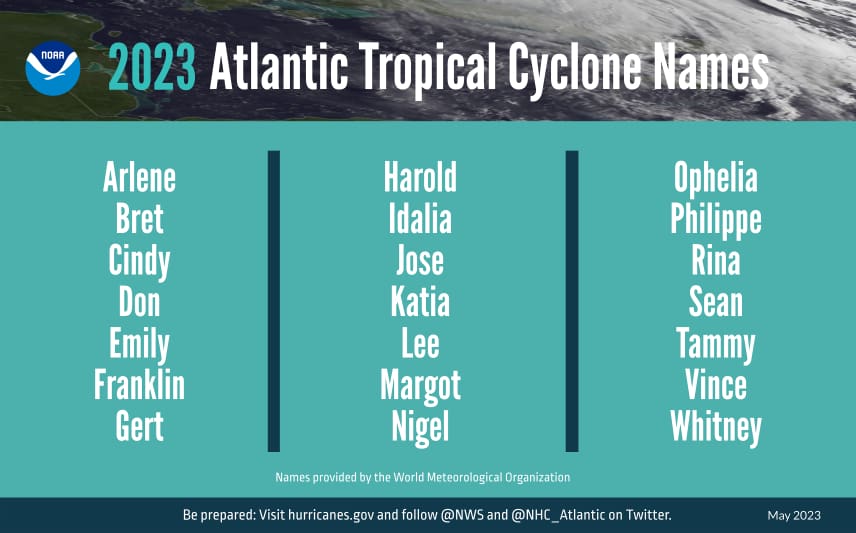 "Information obtained through June indicates that the 2023 Atlantic Hurricane Season will have activity above the 1991–2020 average. We estimate that 2023 will have a total of 18 named storms (average is 14.4)," according to CSU. 
"These numbers include the four storms that have formed already this year ([the] January [which was an unnamed] subtropical storm, [and three named storms] Arlene, Bret, and Cindy)," the report continues. "The probability of U.S. major hurricane landfall is now estimated to be above the long-period average." 
Preparing for Cyclones 
Whether or not the current season becomes very active, CSU reminds individuals that just one storm can create significant destruction, and it's vital to be prepared. 
"As is the case with all hurricane seasons, coastal residents are reminded that it only takes one hurricane making landfall to make it an active season for them. They should prepare the same for every season, regardless of how much activity is predicted," CSU cautions. 
Residents can find information about emergency shelters and alerts from the Virgin Islands Territorial Emergency Management Agency. Additionally, weather alerts from the National Hurricane Center will constantly be updated on the Source Weather Page. 
Click here to read a detailed list from the National Weather Service about hurricane preparedness.