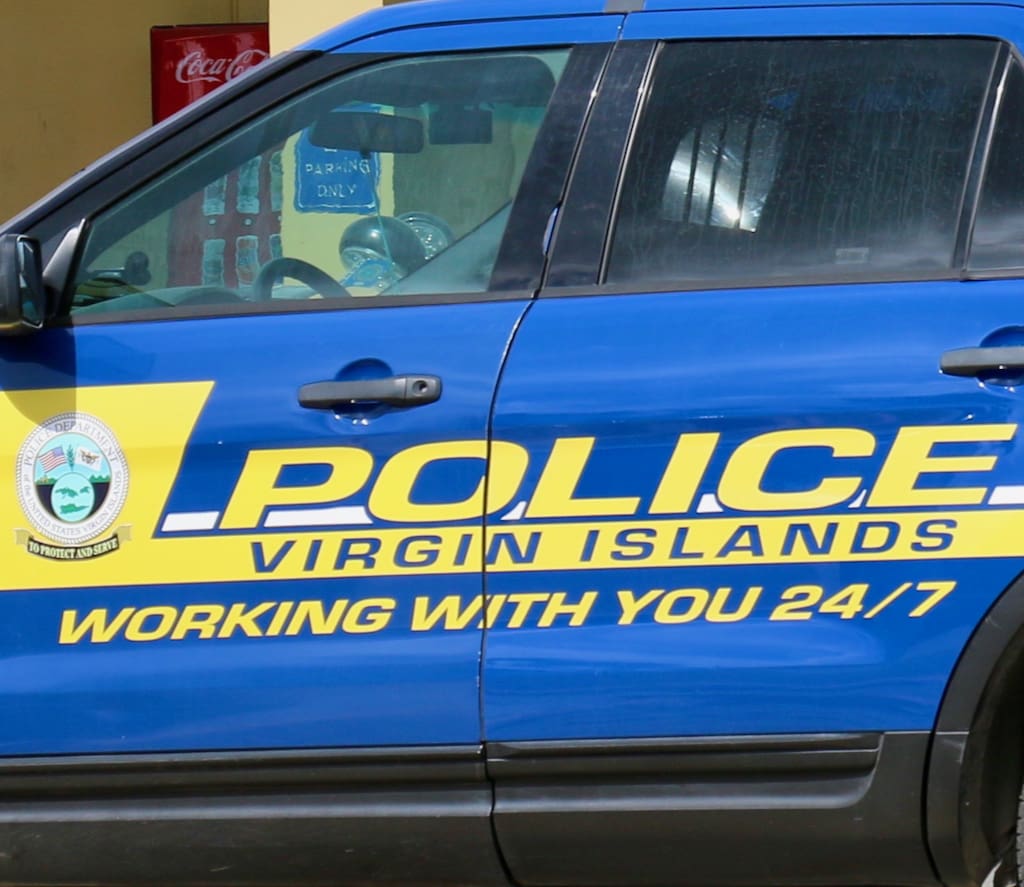 Officials at the Justice Department say they expect to bring accused cop killer Richardson Dangleben Jr. before a magistrate judge soon. Police have identified Dangleben as the suspect involved in the fatal shooting of Detective Delberth Phipps Jr. on Tuesday in Hospital Ground on St. Thomas.
Both Phipps, 42, and Dangleben, 50, were transported to Schneider Regional Medical Center after they were wounded during what the V.I. Police Department described as an ambush confrontation in a location known as Jah Yard. A spokesman for the VIPD said attempts to save Phipps' life were unsuccessful.
There has been no word about whether Dangleben has been released from the hospital where he received medical treatment. Attorney General Ariel Smith issued a statement on Wednesday, promising a vigorous prosecution.
"Please be assured that the Virgin Islands Department of Justice will use its best efforts to ensure that all appropriate steps are taken to see that justice is done, in accordance with applicable rules and the law," Smith said.
Police were alerted to the appearance of an armed individual wearing a bullet-proof vest in the Hospital Ground area just before 8 a.m. on Tuesday. Police Commissioner Ray Martinez said Phipps was among a group of officers dispatched to investigate. Martinez called the Tuesday morning shootout "a callous, cowardly act by an individual who has absolutely no place in this community."
But the commissioner saved his harshest words for the judiciary, pointing out that Dangleben was granted pretrial release following his arrest in February on first-degree murder charges.
"I have friends, family and colleagues that work for the judicial branch, but (this) episode speaks volumes to the fact — and many before us speak to the fact — that this judicial system and these judges need to do better when it comes to bail," Martinez said. And while adding that he respects the court's view that bail should not be used to keep someone in jail unnecessarily, "there are individuals who should not be on our streets once the police department has done its due diligence to make arrests," the commissioner said.
A few years ago, it was the practice of the Superior Court to grant bail to all defendants charged with crimes up to and including second-degree murder. In cases where investigators produced evidence of first-degree murder and a judge declared probable cause, defendants were held without bail, pending trial.
But judicial administrator Regina Petersen said the court and its judges can only follow the law.
" … [T]he most direct response is that the court follows the law, and the applicable provision of law on the question of bail is the Revised Organic Act of 1954 (ROA)," said Petersen, which provides: "All persons are bailable by sufficient sureties in the case of criminal offenses, except for first-degree murder or any capital offense when proof is evident or the presumption is great."
The act further provides that "Excessive bail shall not be required, nor excessive fines imposed, nor cruel and unusual punishment inflicted,'" Petersen said.
But the administrator added there are provisions where defendants can be denied bail on a first-degree murder charge, providing certain conditions are met. The steps leading a judge to make that call are spelled out in the Virgin Islands Rules of Criminal Procedure.
Petersen also pointed to a 2008 case considered by the Virgin Islands Supreme Court that says there's a stringent burden of proof that has to be met before defendants in this category can be kept behind bars.
What happens the next time Dangleben appears in court has yet to be seen. The court administrator said the events leading to Phipps' death have been sad indeed.
"This has truly been a couple of difficult and sad days in our territory. Heartfelt condolences go out to the family, friends, co-workers, and the entire community for the shocking loss of Officer Phipps while in the line of duty," Petersen said.
Lt. Gov. Tregenza Roach on Wednesday added his sentiments to those of government leaders about the detective's death on Monday.
"Detective Phipps was a seven-year veteran of the Virgin Islands Police Department and a second-generation police officer. He was an outstanding detective and an extraordinary individual who honored his oath to protect and serve with unwavering commitment and humility. Despite his short term of service, his contributions were invaluable and noteworthy.
Roach wrapped up his statement, saying he knew of Phipps's family because he and Delberth Phipps Sr. were classmates in grade school. The lieutenant governor also expressed condolences to the police department, which on Tuesday lost a valued colleague.
Gov. Albert Bryan Jr. expressed his "anger and profound sadness" over the killing of Phipps during the weekly Government House press briefing on Wednesday.
"The entire Virgin Islands community grieves their loss," Bryan said.
On Tuesday, the governor ordered the Virgin Islands flag to be flown at half-staff for one week starting at sunrise on Wednesday.