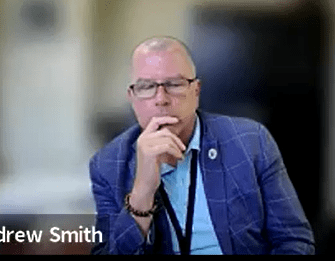 Solar advocates like to say solar is free, but, of course, that is only true after infrastructure is built and paid for. Bruce Levy, CEO of BMR, the company that took over St. Croix's Spanish Town solar farm and rebuilt the solar farm at Estate Donoe on St. Thomas, told members of the Public Services Commission Tuesday that he has invested over $20 million in solar in the territory and now payments are not being received. He says the Water and Power Authority is taking the power the solar farms produce and has not paid for it since January.
He said he has done business all over the Caribbean and never ran into a situation where "the utility just takes the power from the producer, doesn't pay for it, and then sells it to its customers."
Commission Chair David Hughes said he did not want the commission to be seen as complicit in such a situation. He added that he knew that WAPA did have a cash flow problem.
Commissioner Andrew Rutnik said to Andrew Smith, executive director of WAPA, "You can't say your cash flow is worse than theirs."
The discussion came about during a meeting where a LEAC rate, or Levelized Energy Adjustment Clause, was being discussed. LEAC is the money collected by WAPA to pay its fuel cost. The commission, in setting rates Tuesday, specified that the costs of power purchased from outside producers be included in the LEAC.
The 22-cent LEAC rate approved was just a 90-day extension of the current rate. Smith had asked for the short period because he believed the authority would have a better handle later this year on what the LEAC should be. He said that over the next few months, WAPA would learn what savings the new Wartsila generators and the ability of the utility to get less expensive propane would generate. In August, WAPA's relationship with Vitol is expected to end and WAPA can then buy propane on the open market.
Levy was at the meeting presenting a petition to the PSC to come up with a solution that would enable his company to receive money that WAPA owes. Hughes said Levy's suggestion that the PSC approved no more power purchase agreements was a "non-starter" because the commission had to approve such agreements. As to the petition suggestion that BMR sell its power directly to consumers, he said it might seem practical but could cause the territory severe problems over the long term.
Hughes proposed modifying one of the ideas in the petition — channeling a portion of LEAC funds to a third party that would pay the power producers.
He requested that PSC's staff investigate that option.
The commission voted to hold the consideration of a new rate review for ferries until its next meeting.