With the sounds of steel band coming from the waterfront during Pan-O-Rama on Saturday in Cruz Bay, it's official: The St. John July 4th Celebration has begun.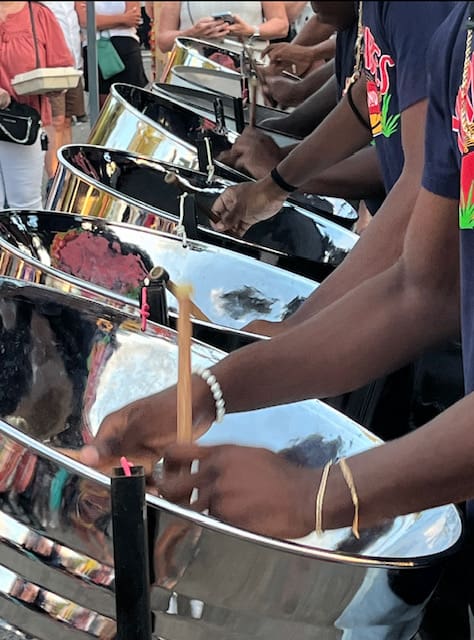 Seven steel bands — six from St. Thomas — stirred onlookers with their spirited performances as the sun slowly set over Pillsbury Sound and the cooling evening breezes drifted in.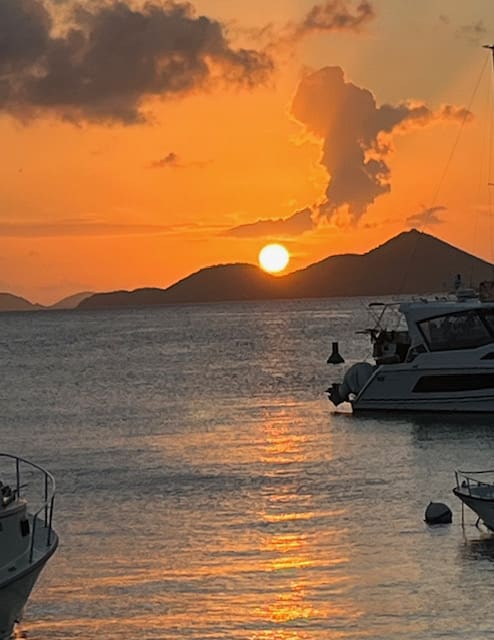 Soloist Jordon Bogom, who led off the event with the National Anthem and the Virgin Islands March, was soon joined by members of the Sts. Peter and Paul Catholic School's "Angels of Steel" who presented their "music from Heaven."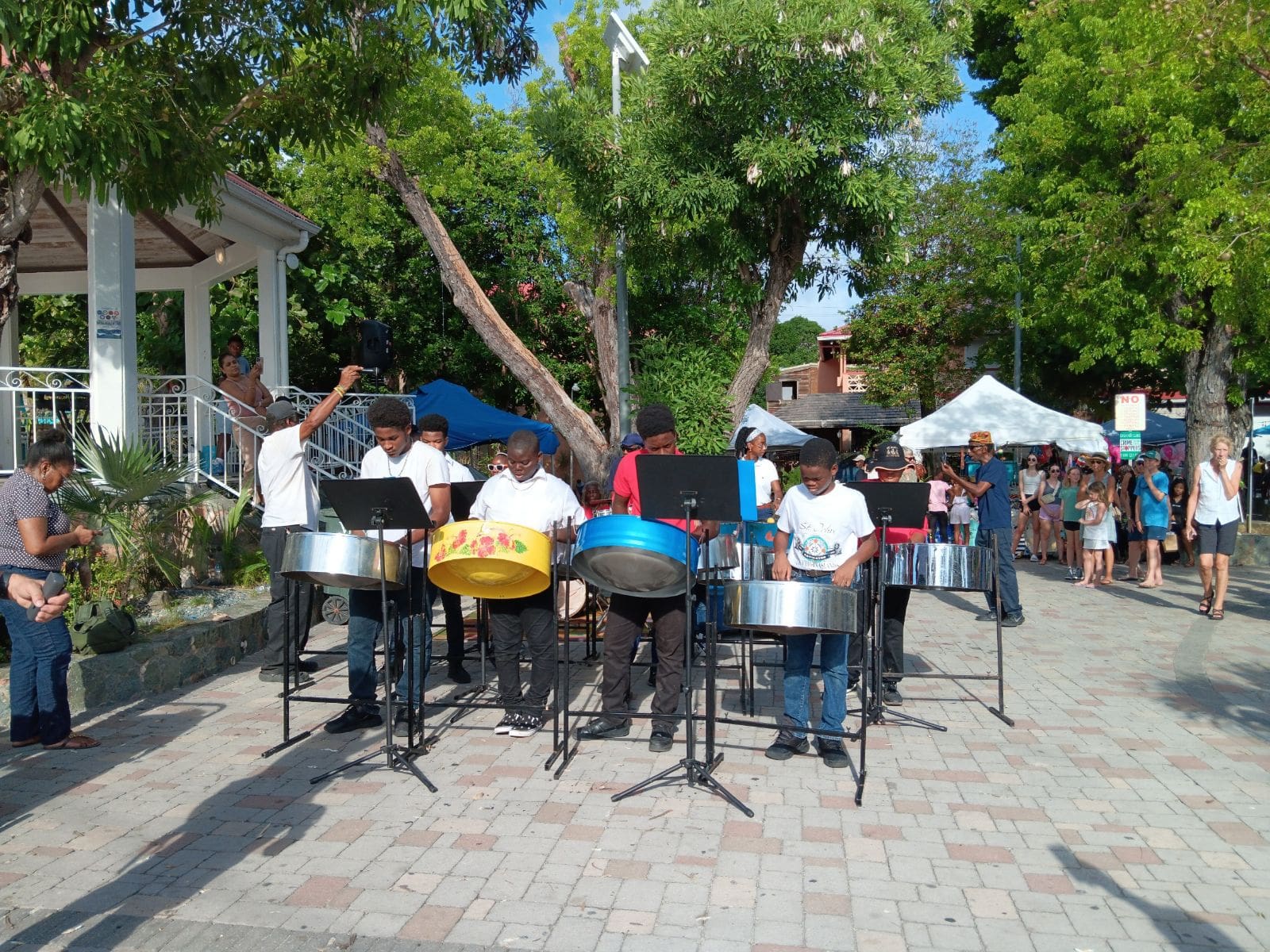 Renowned pan instructor Liston "Matey" Sewer," who retired as the leader of BCB's Burning Blazers, directs this group of youngsters now on their journey to master their instruments.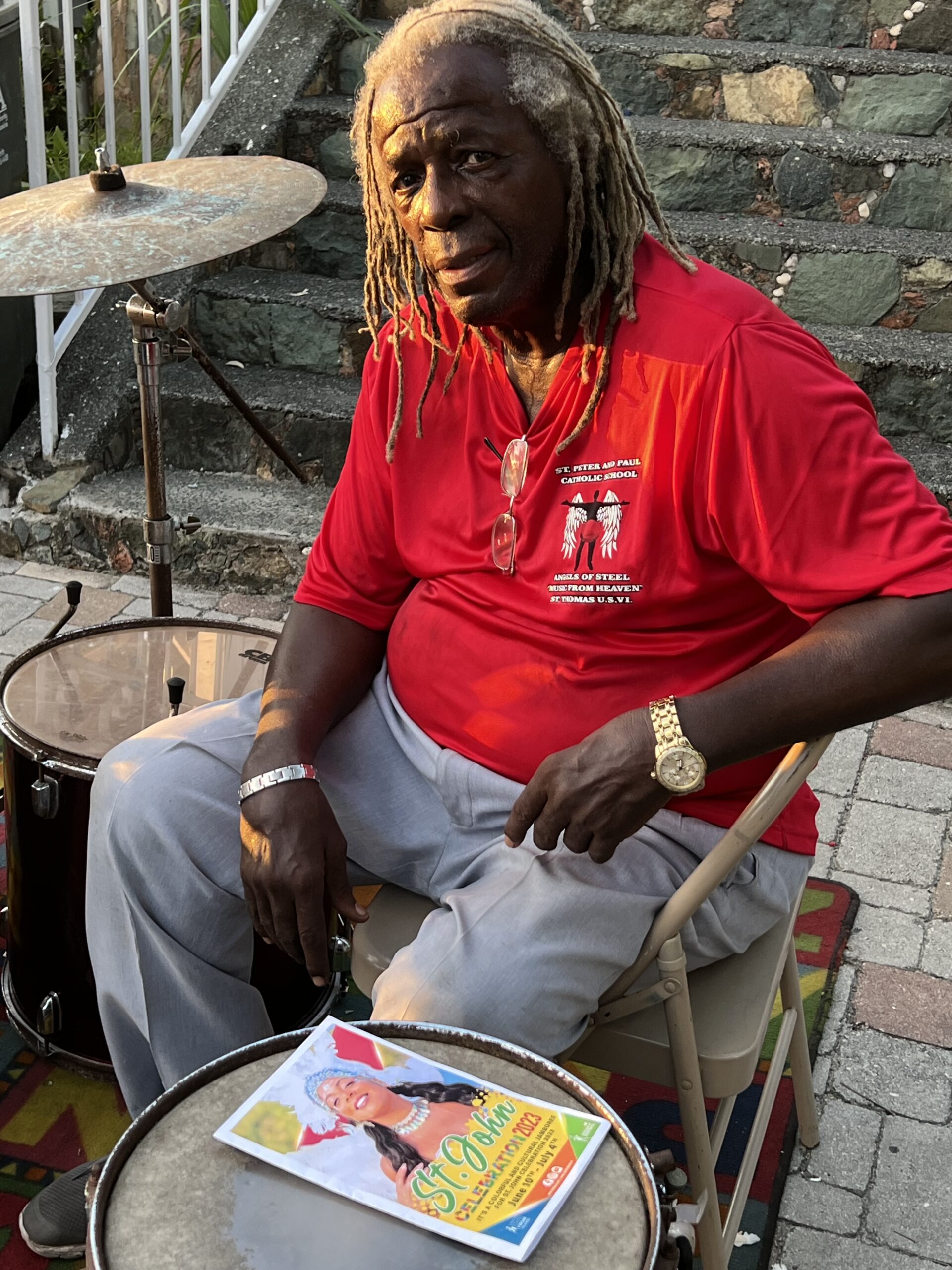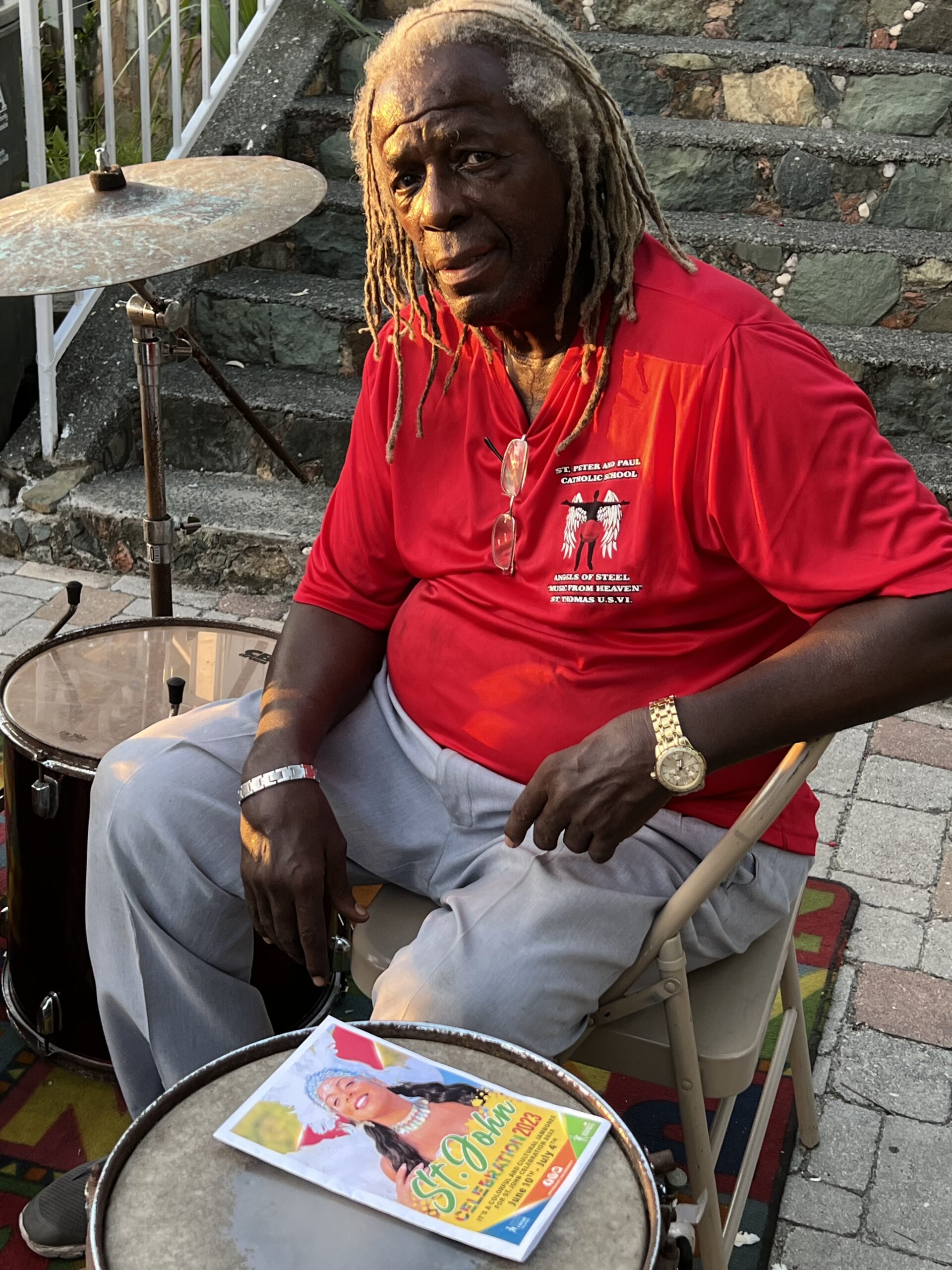 Next up was the Ulla F. Muller Panatics, an elementary school steel band that traveled to St. John from the west side of Charlotte Amalie. Director Francis Wenner said she usually starts recruiting band members when they're in the third grade, but things may change now that many sixth-grade students will be attending middle school this coming year.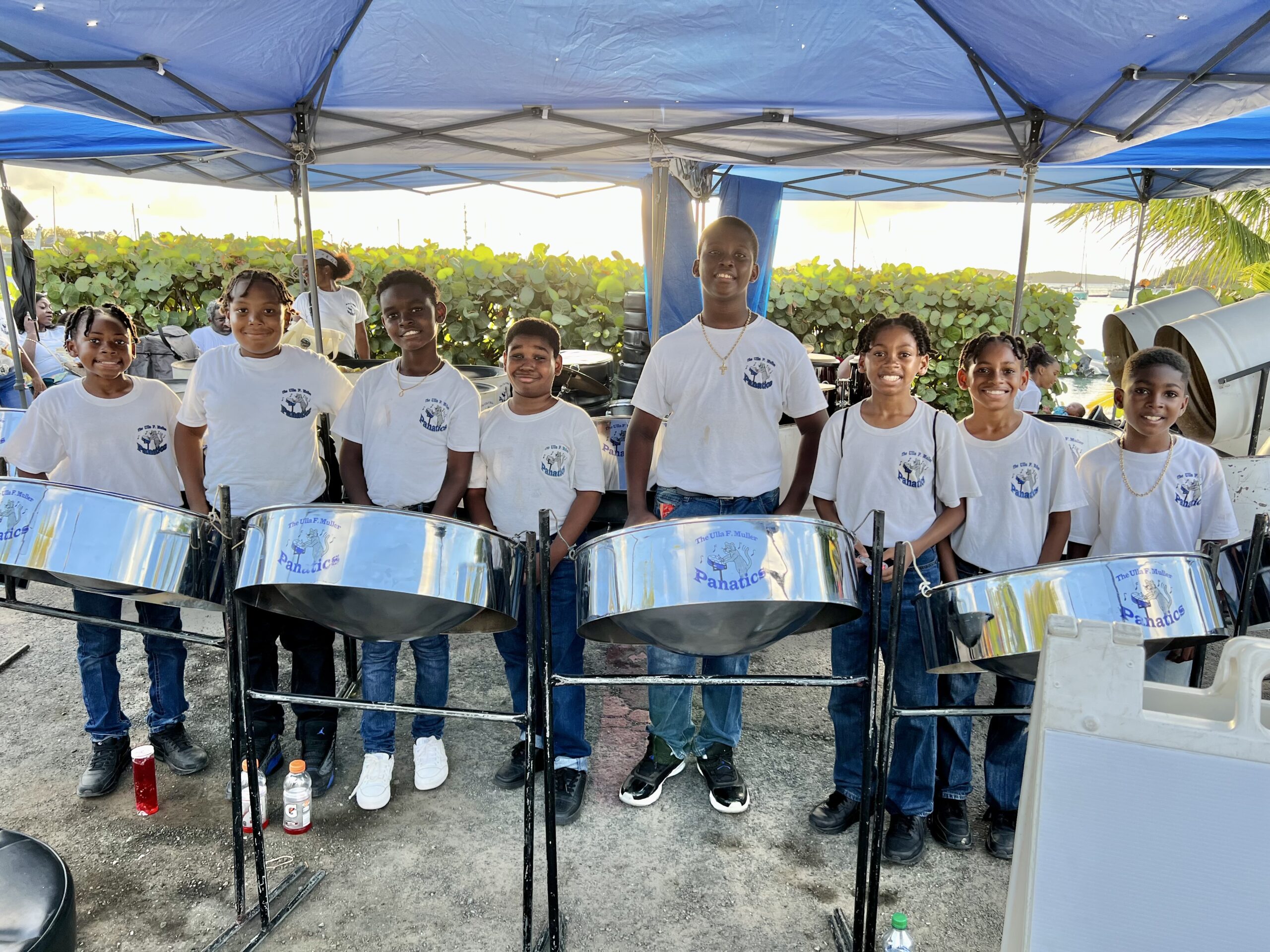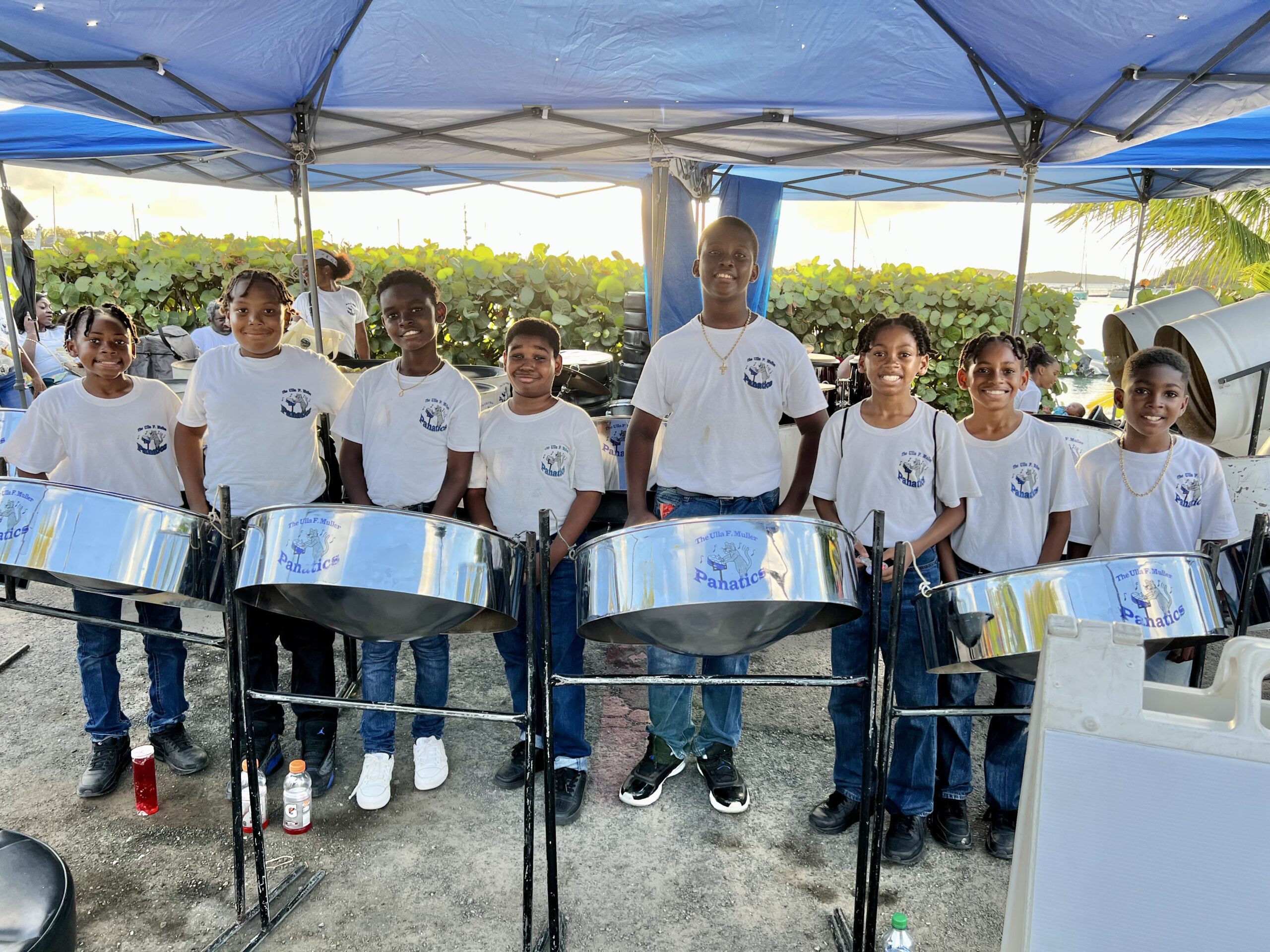 St. John's own Love City Pan Dragons were next to take their turn. With a history going back to 1996, the band now includes 30 members who range in age from six to 70. 
This year, the band's performance was dedicated to Pan Dragons alumnus Alrick Thomas, who was killed at the end of St. Thomas' Carnival parade in April.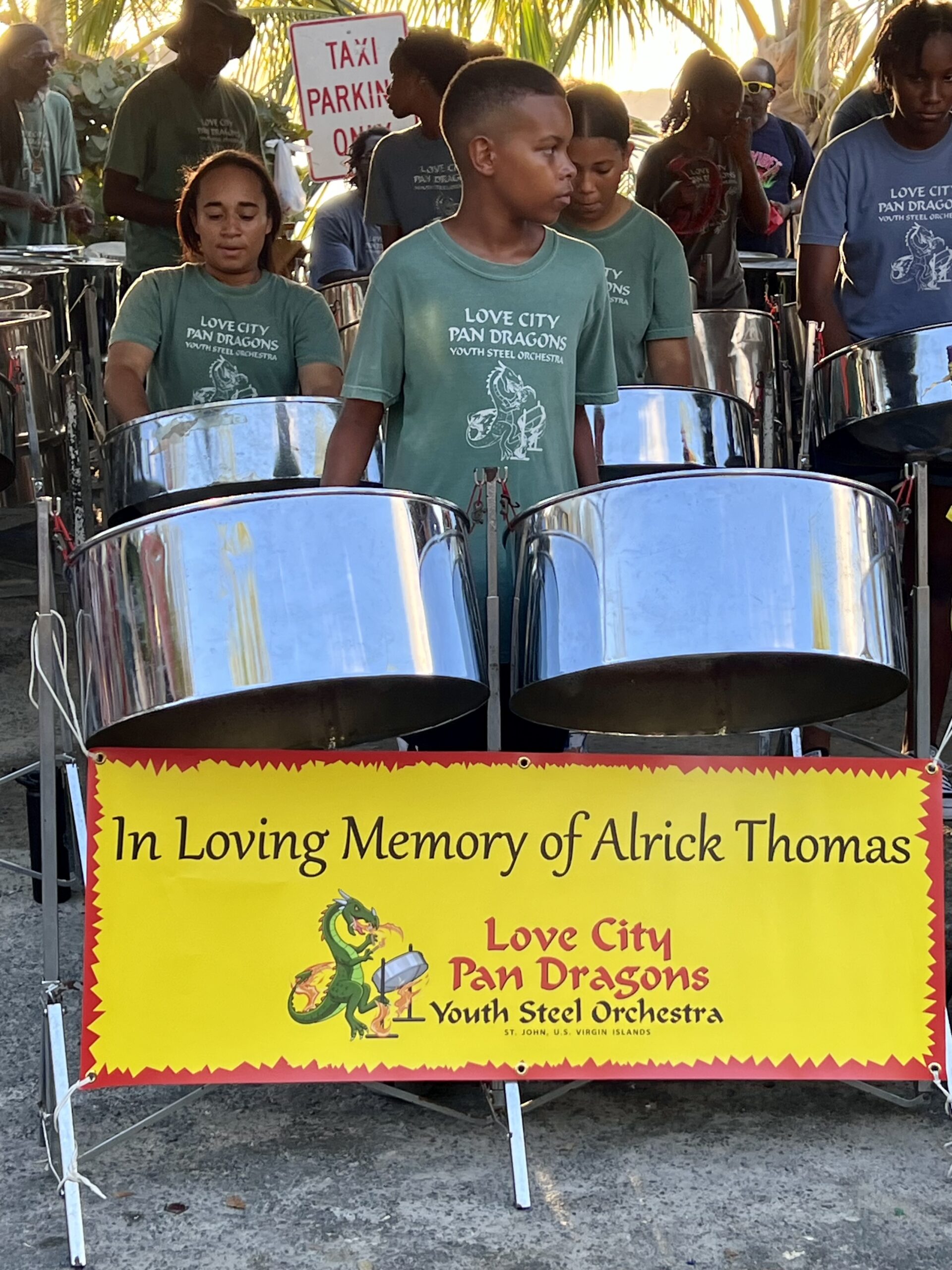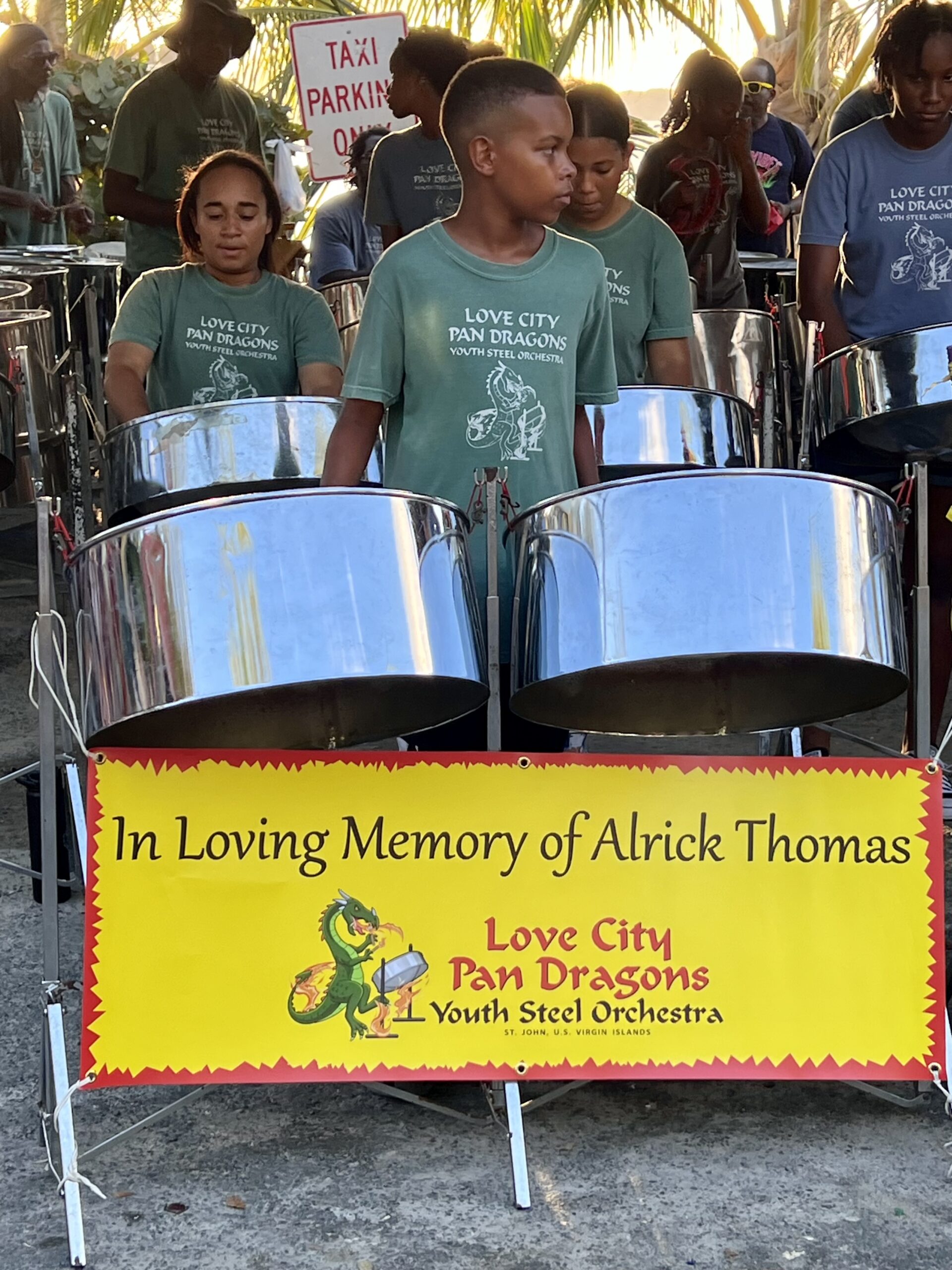 Two of Thomas' stepchildren are members of the band, and though the performance was poignant for members and fans, their upbeat music stirred at least one audience member to dance with joy.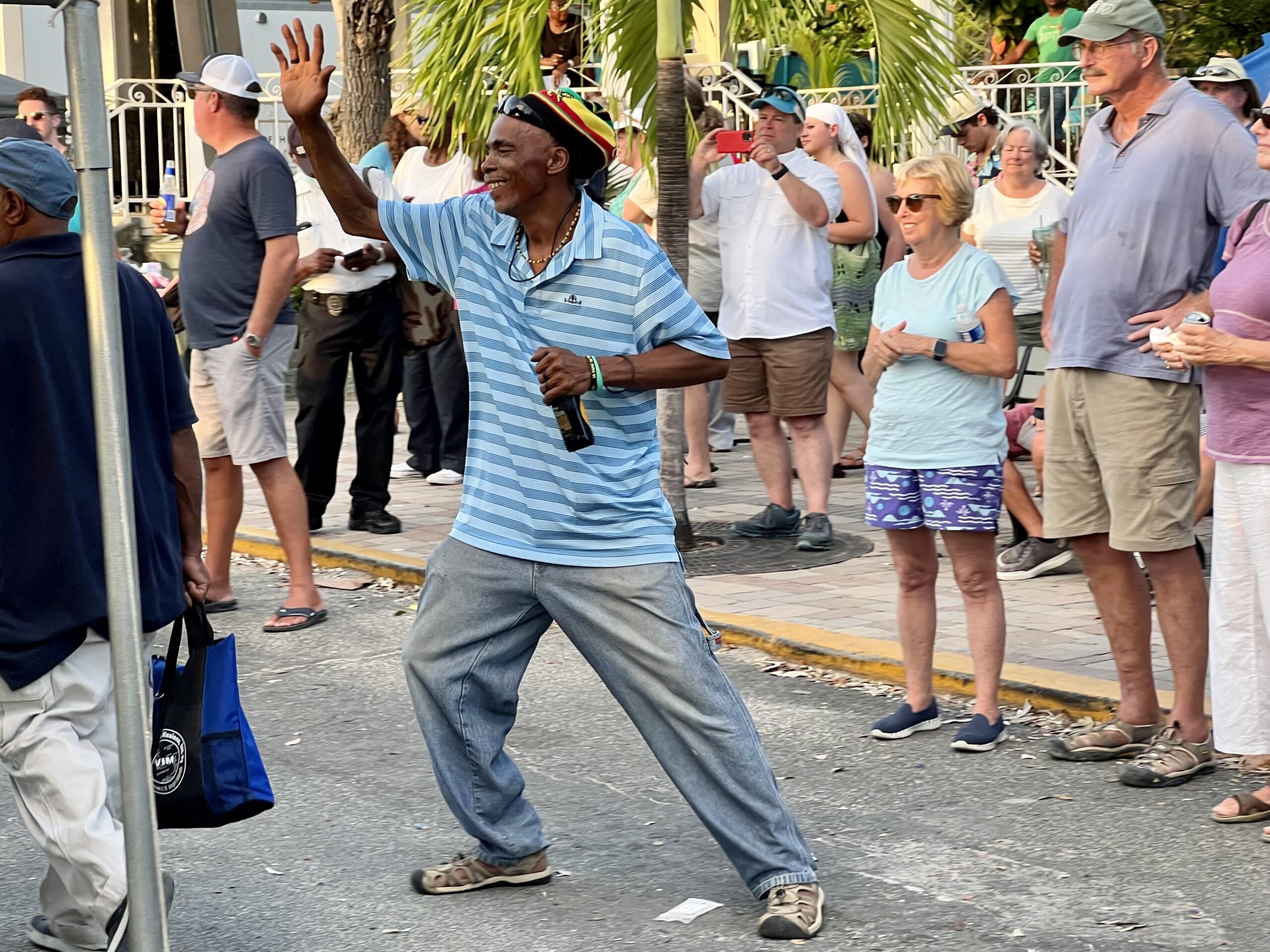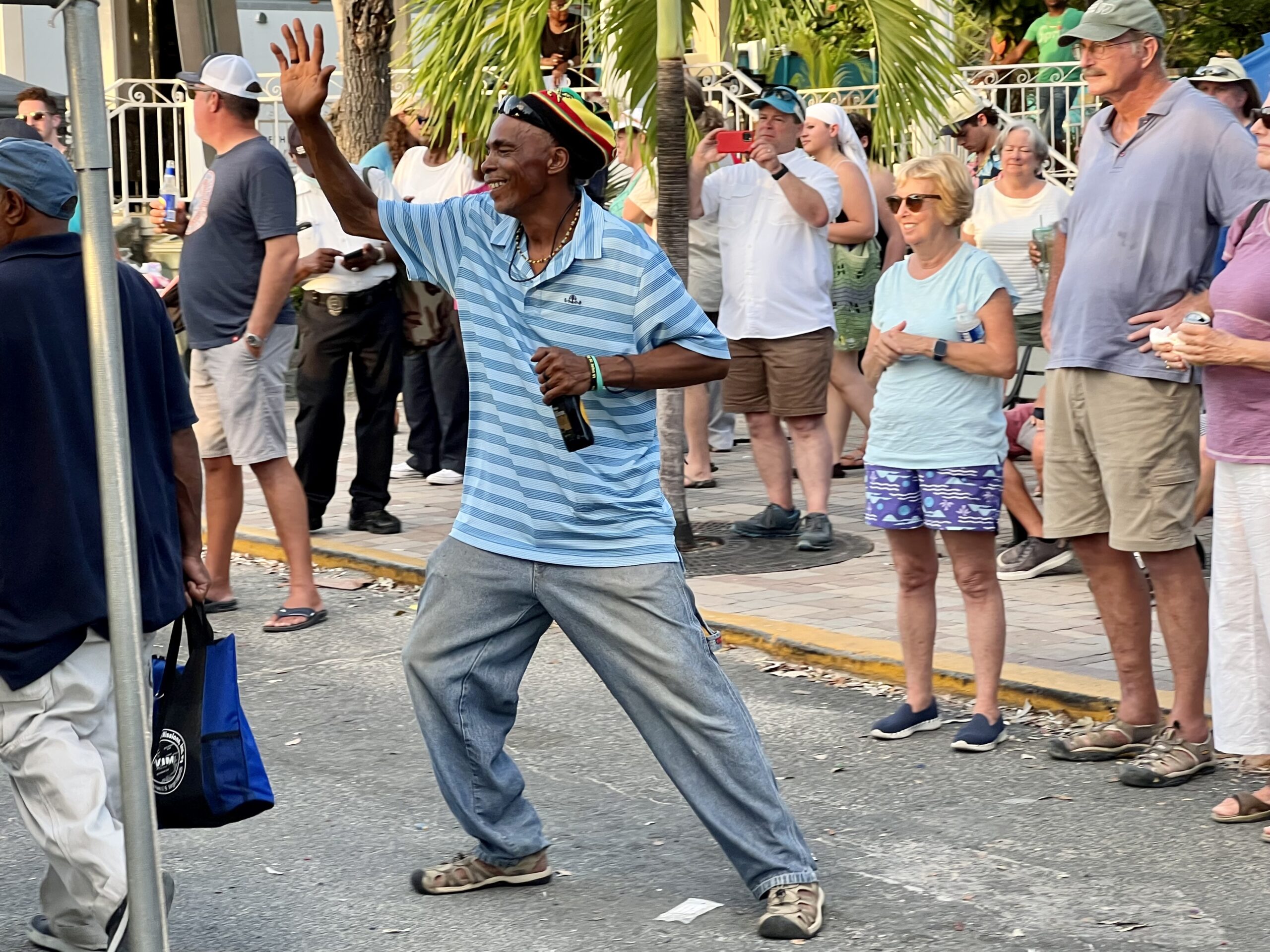 The music was paused for a few moments to introduce the royalty contestants for St. John Celebration 2023.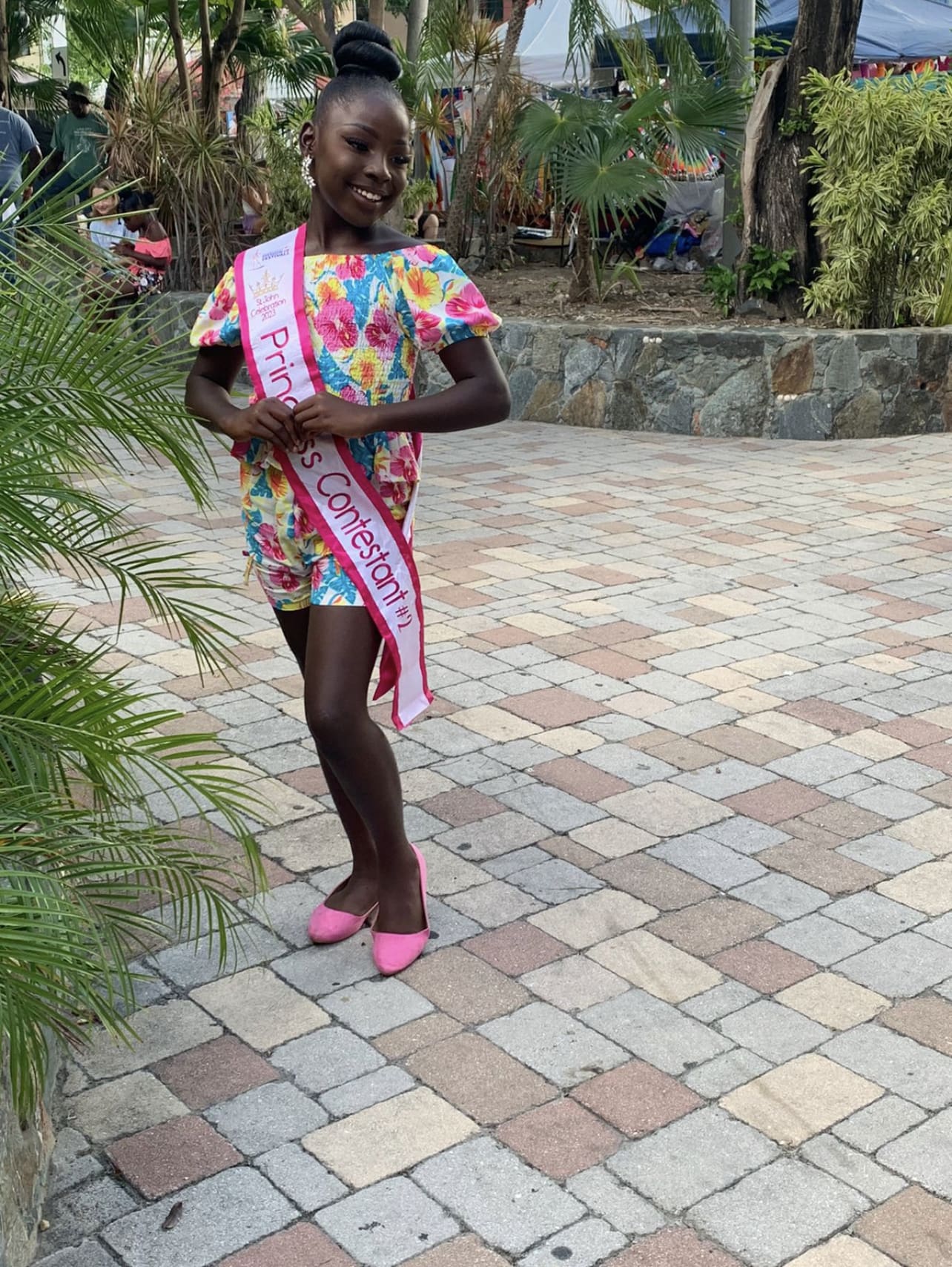 Princess De'janique Lord Callwood. (Photo by Kela Brathwaite)
This year's royalty includes Princess De'janique Lord Callwood, and queen contestants Nquana Davis and TaeZha Maduro.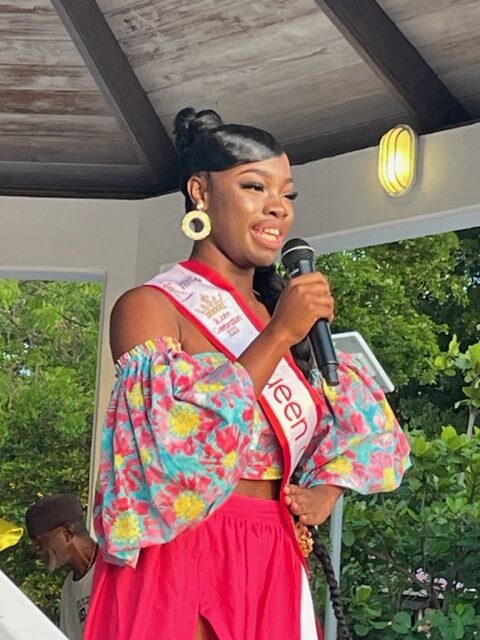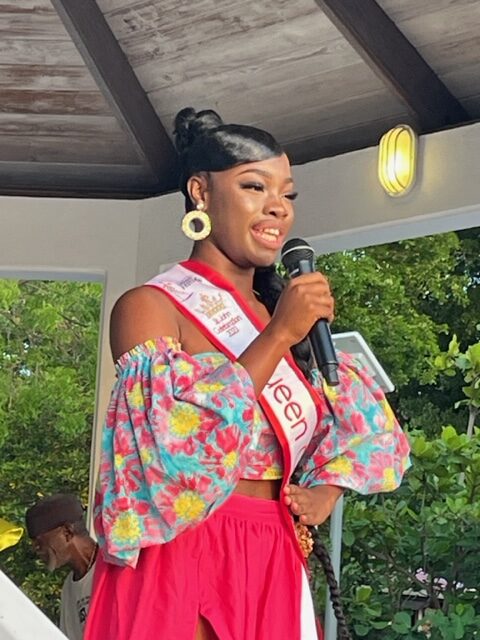 The Royalty Pageant will be held Saturday, June 17 at the gravel lot near the barge dock starting at 6 p.m.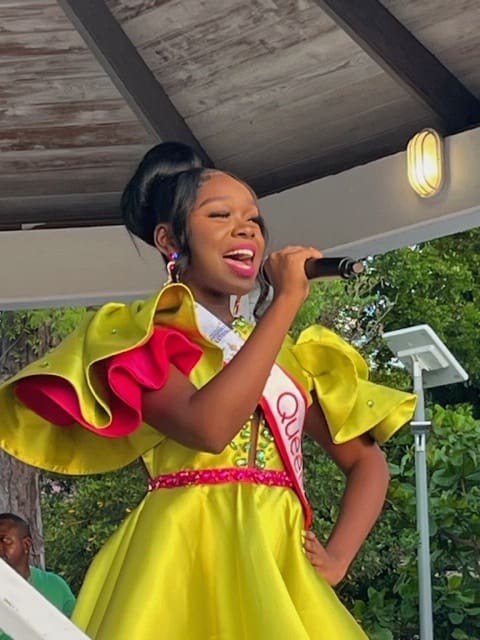 With three bands still to perform, the music resumed with Yard Vibes, a seasoned group made up of alumni from the Rising Stars Steel Orchestra. 
The Rising Stars was established in 1981 by the Territorial Court as a way of engaging youngsters and preventing juvenile delinquency.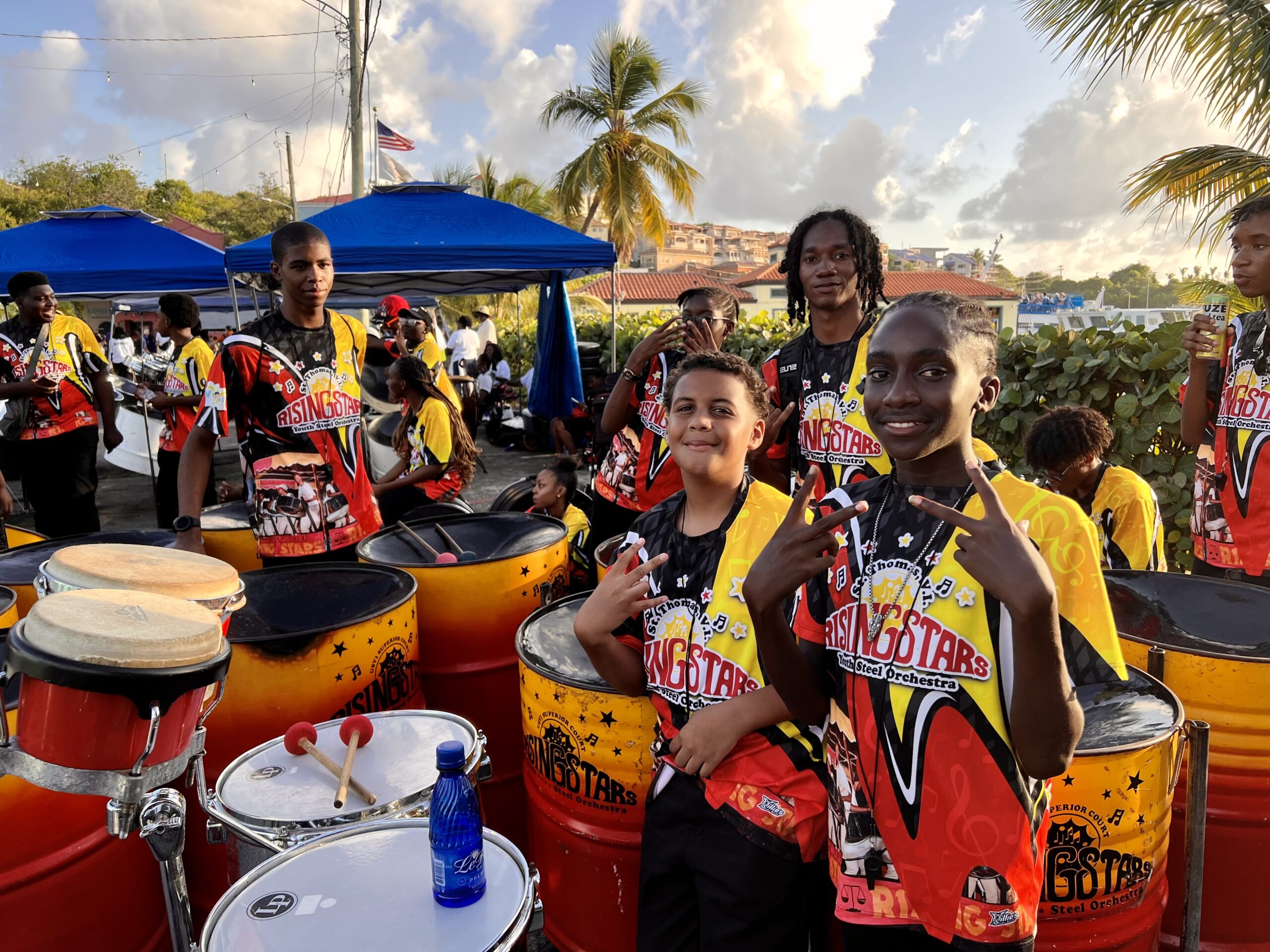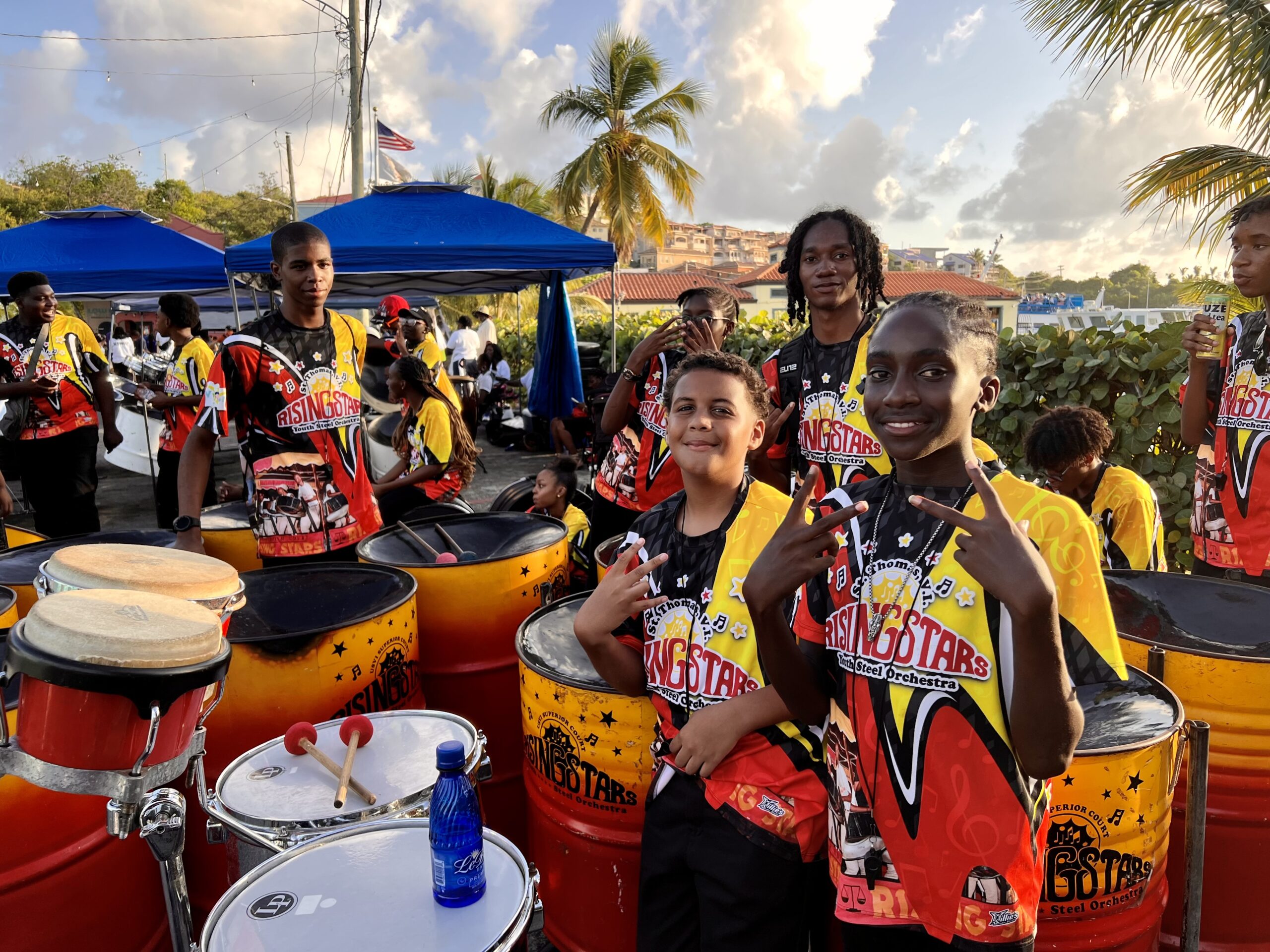 Members of the Rising Stars typically join between the ages of 10 and 14, and if they complete the program which includes tutoring, mentorship, and college and career counseling, they're given a $1,000 scholarship upon graduation.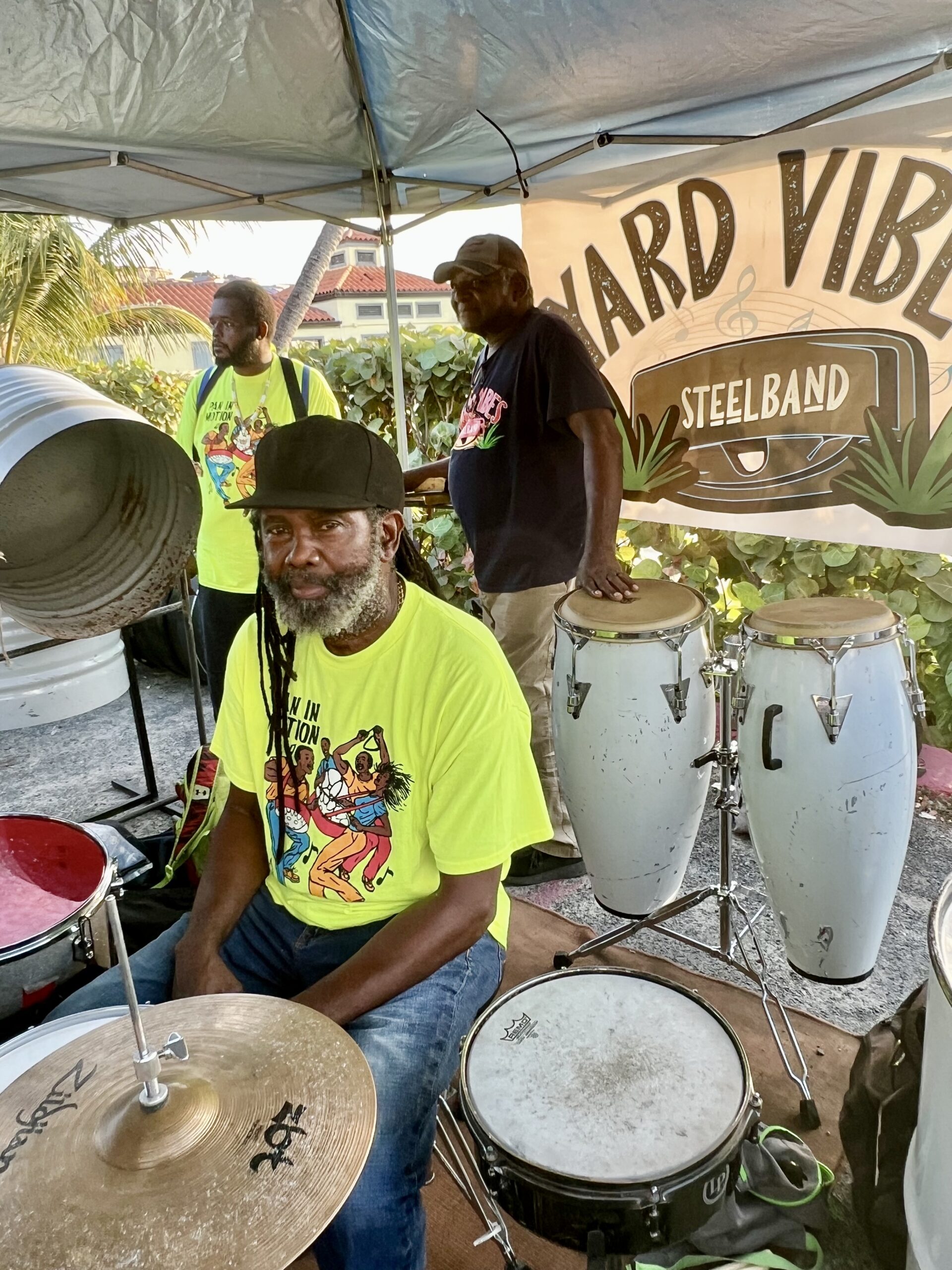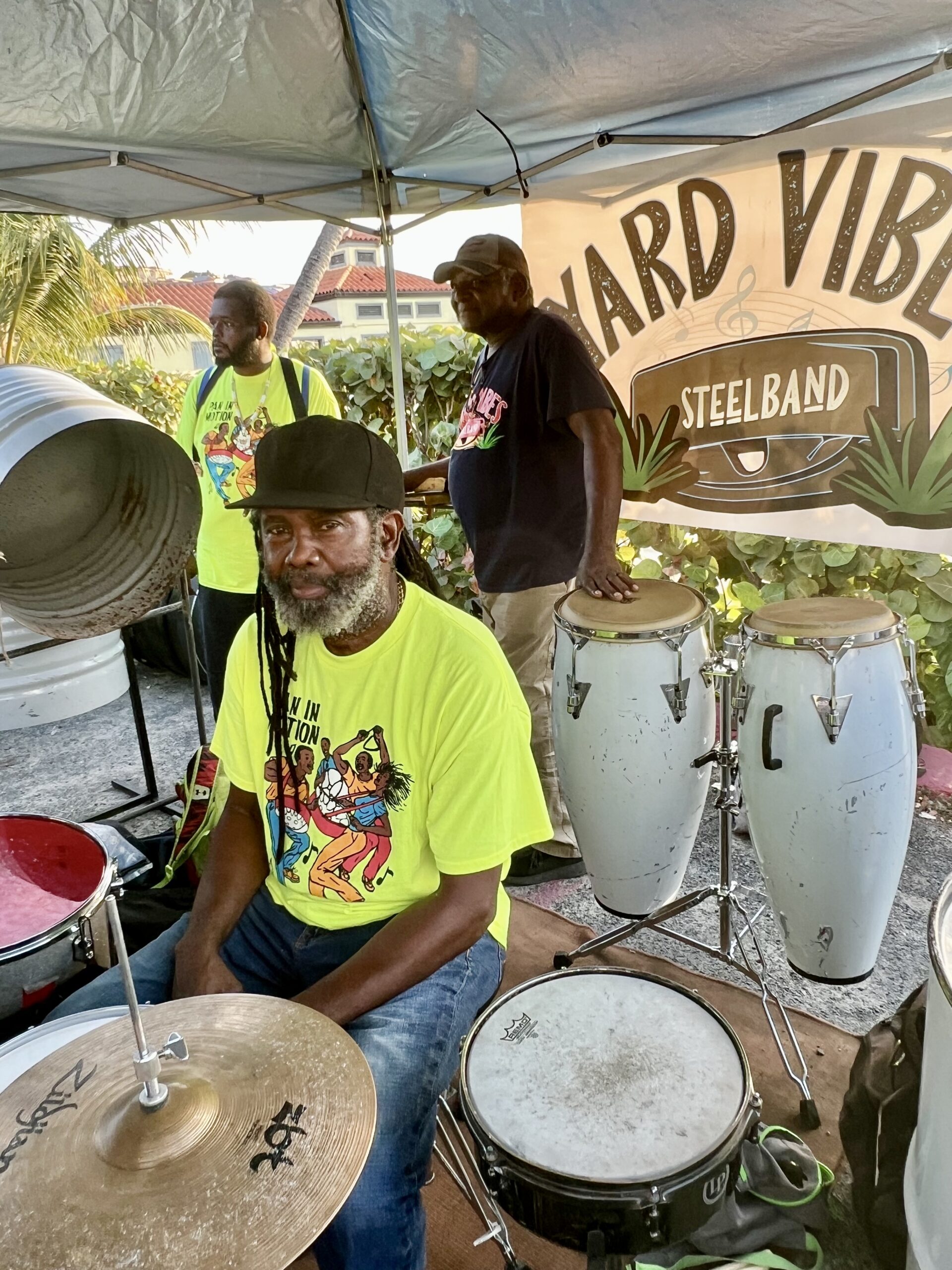 After high school, the Rising Stars members often continue to play with the Junior All Stars, Yard Vibes, or the veteran steel pan masters in Pan In Motion.
For a complete listing of carnival events, follow this link https://www.vicarnivalschedule.com/stjohn/.