The Source wants to help reduce the overpopulation of unwanted pets in the Virgin Islands. Every week we will feature a dog or cat from the hardworking rescue organizations and hope someone will find their fur-ever friend on this site.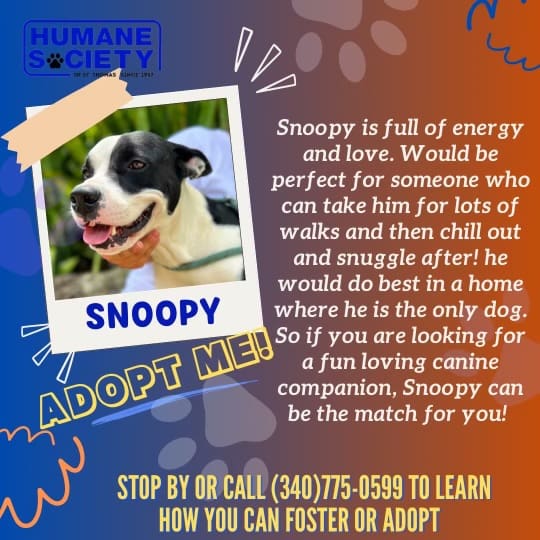 Snoopy is available for adoption or as a foster pet at the Humane Society of St. Thomas.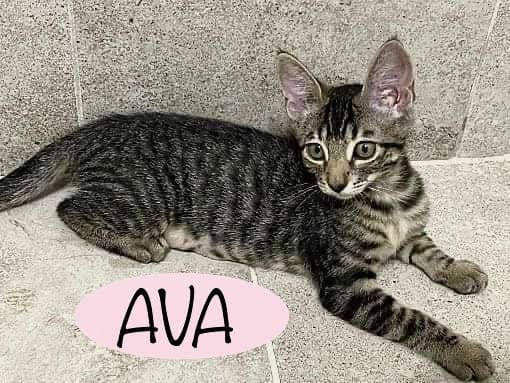 Beautiful little Ava is three months old and loves playing with her bigger cat mate. She will do well in a house with another cat. She loves naps and cuddling with her foster mom. Ava is full of curiosity and follows her foster mom around to see more of the world. She likes climbing and running through tunnels. Ava is mild-mannered and easy to pick up and cuddle. Visit www.realcruzancats.org to apply online and see other cats and kittens.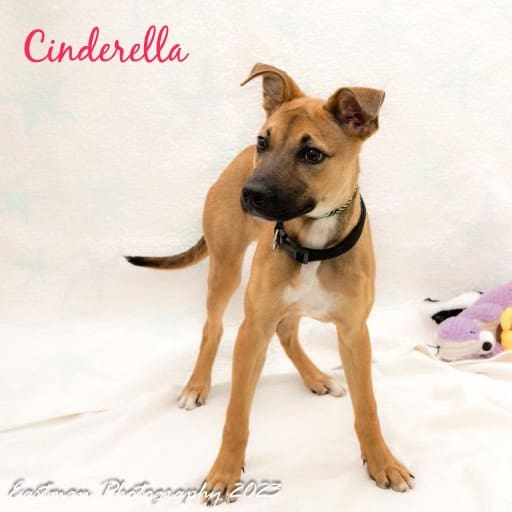 Cinderella is available for adoption at Pet Place in Five Corners. Cinderella is a six-month-old mixed breed who tips in at 25 pounds. She loves attention and is very friendly. Visit Cinderella at Pet Place, next to Food Town, or call 340-725-7387 for an application to adopt.