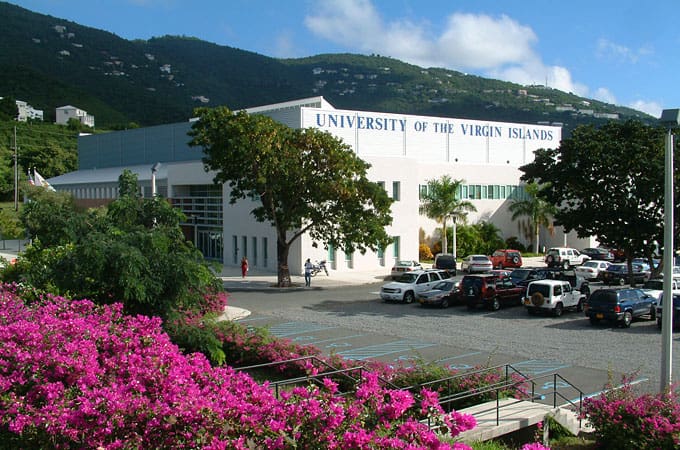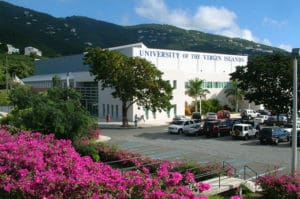 UVI 2023 Mathematics Behind the Data Science Summer Program Accepting Application/ Deadline May 24 The University of the Virgin Islands announces the Mathematics Behind the Data Science (MBDS) free summer bridge program is accepting applications. MBDS is designed to enhance the mathematics and data science preparedness of college-bound students, high school upcoming seniors, and UVI students who took MAT 024, and who are interested in pursuing careers in science, data science, mathematics, engineering, technology, or medicine.
Important Program Updates:
Deadline Extended: Apply ASAP by Wednesday, May 24.
Program Duration: May 30 to June 30
Location: UVI's Orville E. Kean Campus – St. Thomas
Online Application Link: https://forms.gle/KBLvWP2EXtnMcsDA7
PDF Application: See attached MBDS Application 2023
Website: http://mbs.uvi.edu
Submit documents like transcript(s) or reference(s) to ecs@uvi.edu  and the Program Coordinator.
For additional information, contact Brandon Rhymer, the program coordinator, at 514-7770 or email b.a.rhymer@gmail.com
 UVI School of Agriculture's (CES) Announces 2023 Summer Program The UVI School of Agriculture Cooperative Extension Service is pleased to announce "Growing Your Best Self – 'YOU, Me, 'All Ah We,'" a five-week summer program June 12 – July 14 for enthusiastic learners, ages 10-14, on the UVI Albert A. Sheen Campus Research and Extension Center on St. Croix, and the UVI Orville E. Kean Campus New House Building on St. Thomas.
Summer camp hours of operation are from 8:30 a.m. to 2:30 p.m. from Monday through Friday, except on holidays. Lunch will be provided by the V.I. Department of Education Summer Feeding Program.
The registration fee is $250 per child; additional siblings in the immediate family pay $225; payment may be made via cash, money order, ATH, or by VISA, Master Card or American Express.
Application packages can be picked up in UVI Research and Extension Center – Room 134 on St. Croix or the main office at the UVI CES New House Building on St. Thomas.
Completed applications will only be accepted from Wednesday, May 24 – Tuesday, May 30; completed application packages must be dropped off at the UVI Research and Extension Center, Room 134, on St. Croix or the UVI New House Building on St. Thomas.
Space is limited and only completed applicant packages received during this period will be considered. Selected applicants will be notified on or before the close of business Wednesday, May 31.
Once notified of selection, payment must be made in full to the UVI Business Office on or before Friday, June 2, between 9 a.m. and 4 p.m. Failure to pay as outlined may result in another applicant filling that slot.
Please note that birth certificates and immunization records are required at registration.
For more information, contact Sarah Dahl-Smith, assistant director, at 692- 4084 or Carol Shoy, Extension Program supervisor, on St. Thomas at 693-1082.