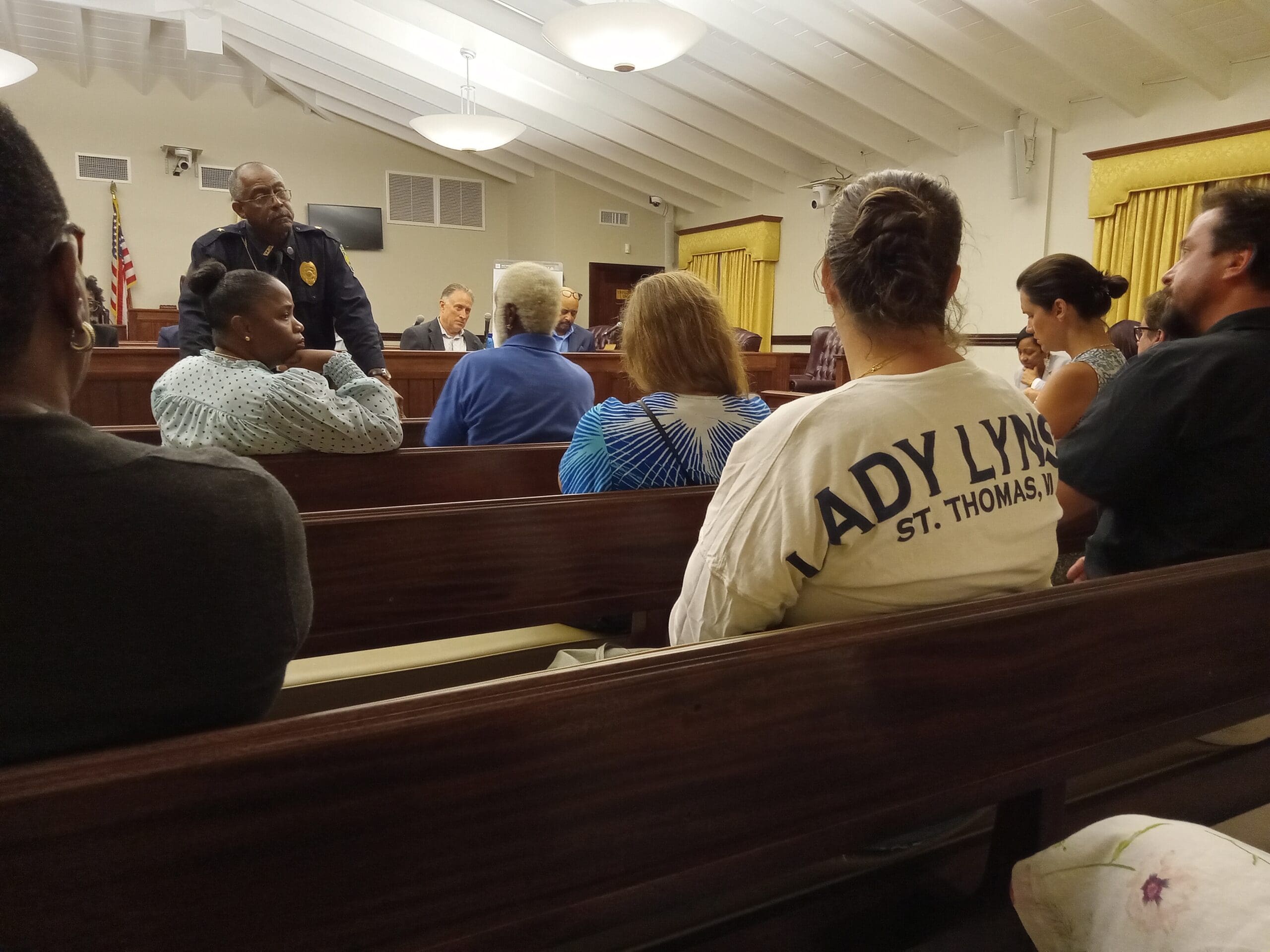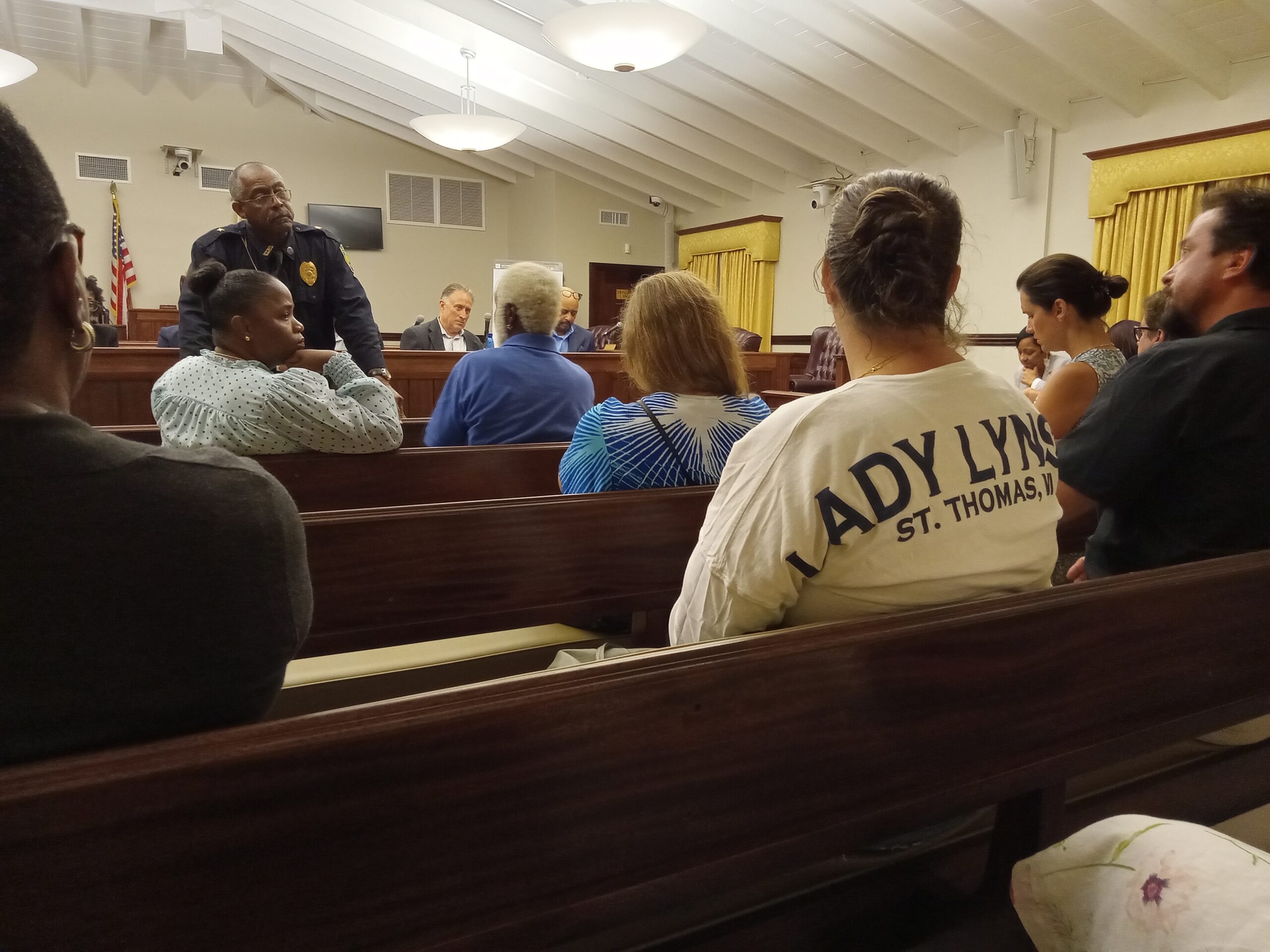 V.I. Police Department officials came to Cruz Bay Tuesday night to let the public know what they were doing to improve law enforcement. About a dozen people turned out to hear what the police had to say.
The two groups had different concerns in mind: VIPD officials wanted to discuss the progress they had made in complying with a 19-year-old federal consent decree involving use of force practices. Members of the public wanted to discuss the armed robbery that took place last Thursday — in high day — one block away from the Leander Jurgen Police Command.
A sense of frustration permeated the meeting and almost derailed the intended topic of the town meeting. Federal compliance monitors from the Illinois-based firm, Jensen Hughes, sat patiently at the front of the room while the public aired its concerns.
A shopkeeper at the St. John Bracelet Co. jewelry store was shot in the face during the incident and remained hospitalized at the time of Tuesday night's public meeting. The incident took place three months after a team of armed robbers struck a jewelry store in the Mongoose Junction Shopping Center, about four blocks away from Friday's robbery scene.
Many of those who filled the seats at the Cleone Creque Legislative Chambers were local business owners. One of them said she was in her real estate office upstairs from the robbery when the incident occurred.
Businesswoman Dana Neil from Cruz Bay Watersports said she was glad for the chance to voice her concerns. "I'm not necessarily here to talk about use of force," she said. "What are the police doing to give the community a sense of safety in light of recent events, in the past four months?"
Deputy Police Commissioner Jason Marsh said police were on the hunt for clues. "We are actively investigating. The (surveillance) cameras are working, and the chief has assured me that there was some evidence discovered."
"We have some tangible evidence," said St. John Deputy Police Chief Clayton Brown. Brown added that it was a patrol officer stationed at the Loredon Boynes Dock, a block away from the scene, that responded to the scene and called for an emergency response.
Margaret Petty, an employee at Little Switzerland in Mongoose Junction, said there was a heightened sense of concern among Cruz Bay jewelers. "They're targeting us," she said, "We're in fear."
Another Mongoose Junction merchant said so far, the police response has offered little reassurance. "We had a violent armed robbery earlier this year. We've heard crickets — we've heard nothing," she said.
Assistant Police Commissioner Mario Brooks acknowledged their complaints. "We know we can do a better job. We do a very poor job of informing the public," Brooks said.