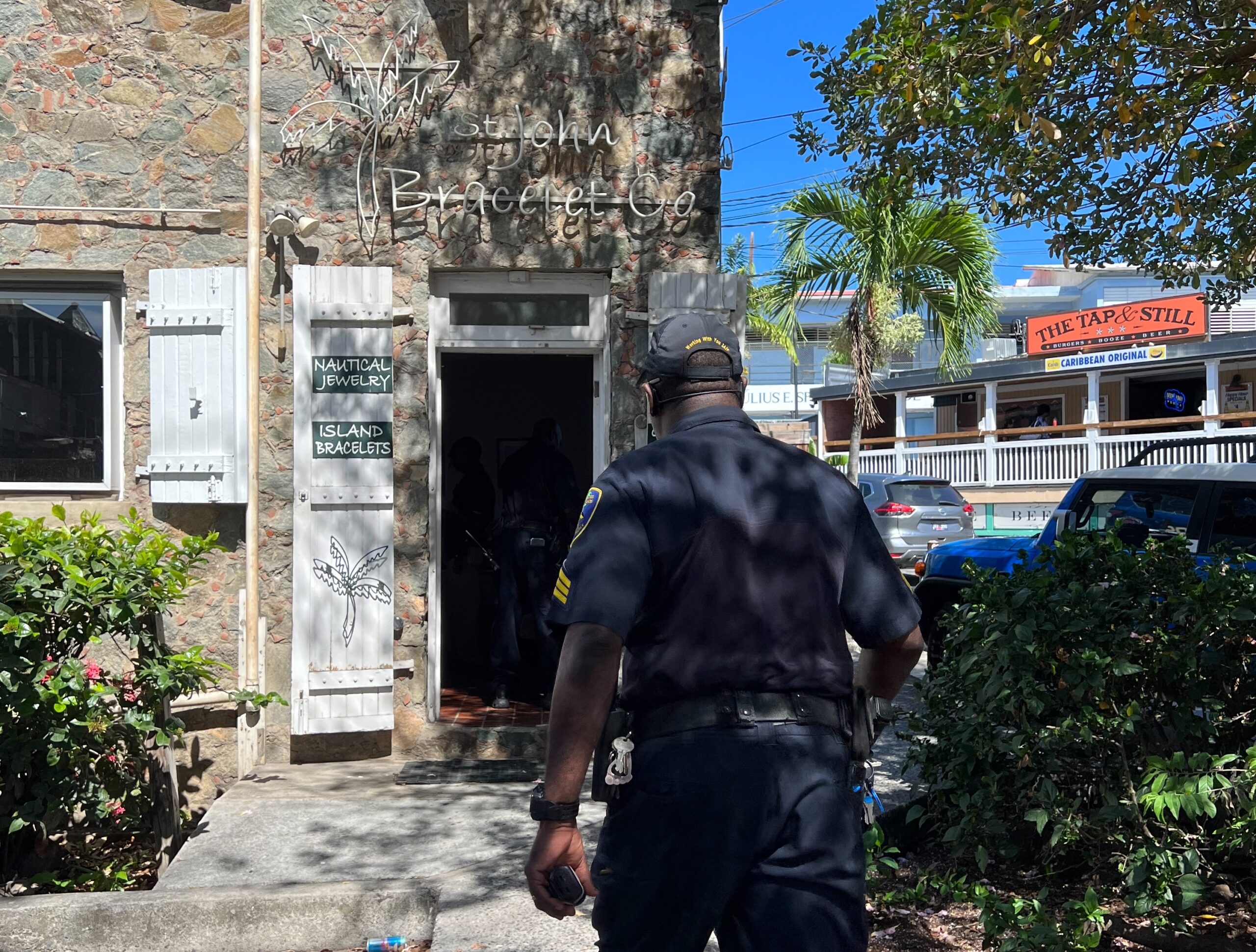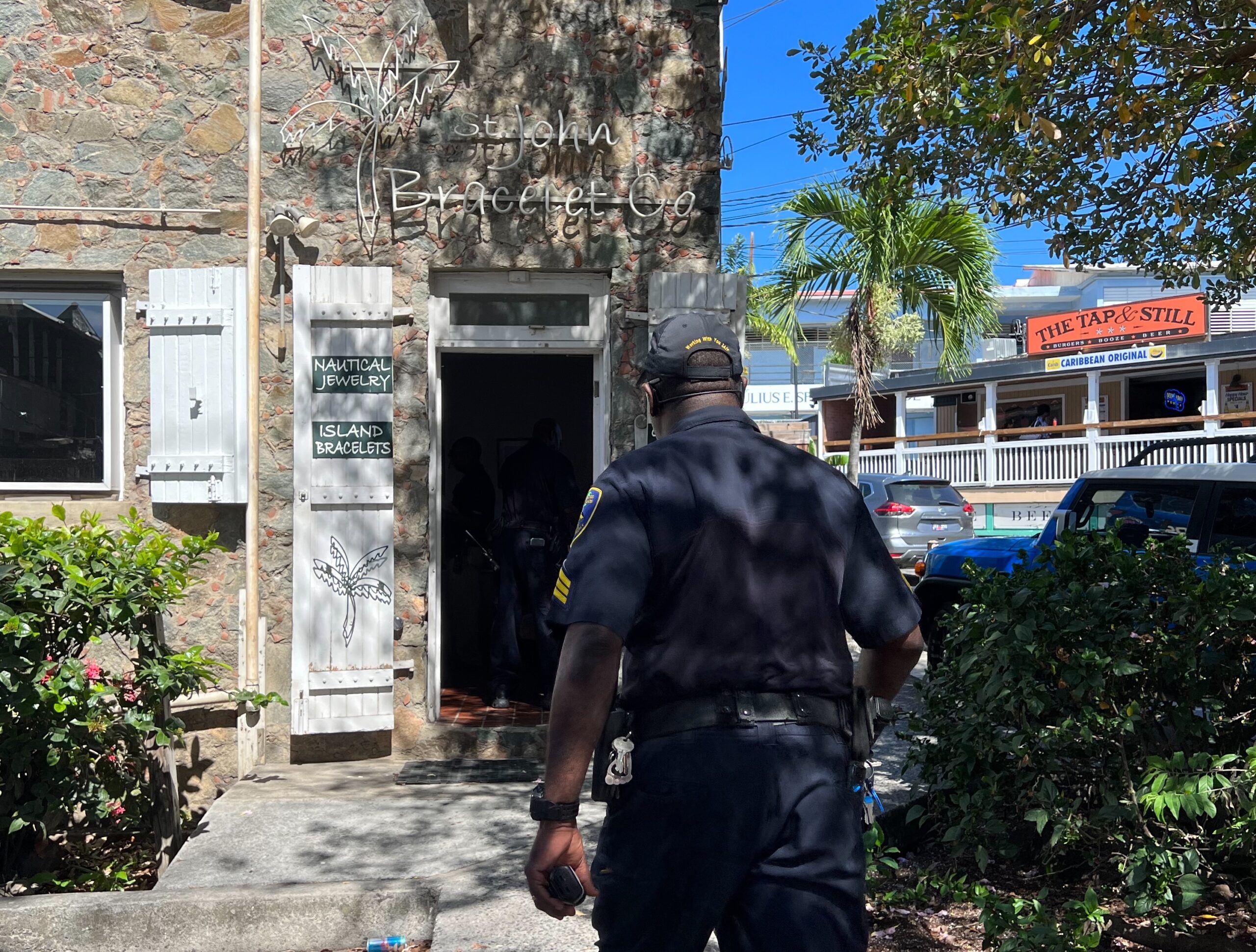 Police are seeking the public's help after the owner of the St. John Bracelet Co. in Cruz Bay was shot in the face as he was robbed at gunpoint on Thursday afternoon.
According to the V.I. Police Department, two men entered the store just before 2 p.m., shot the owner in the face, and later left with an unknown amount of jewelry.
The victim, who an eyewitness said appeared to be bleeding from the head, was taken from the scene by ambulance and was later transported to the Schneider Regional Medical Center on St. Thomas for treatment, according to police.
"As the investigation moves forward, we are asking the community for their assistance," VIPD Acting Chief Clayton Brown said in a statement. "If anyone who was in the area, remembers seeing anything, no matter how minor, please contact the police. We need the people of our community to aid the department to solve this cowardly act!"
The robbery occurred as St. John graduates from Ivanna Eudora Kean High School on St. Thomas were enjoying a mini parade nearby, according to the witness.
The police said the robbers, when caught, will face charges of third-degree assault, grand larceny, and simple assault.
Anyone with any information regarding this crime is urged to contact 911, Criminal Investigation Bureau Detective J. Carty at 340-693-8880, ext. 5207, Detective S. Rhymer at 340-774-2211, ext. 5572, or Crime Stoppers V.I. at 1-800-222-8477 (TIPS), or online at www.p3tips.com or www.crimestoppersvi.org.