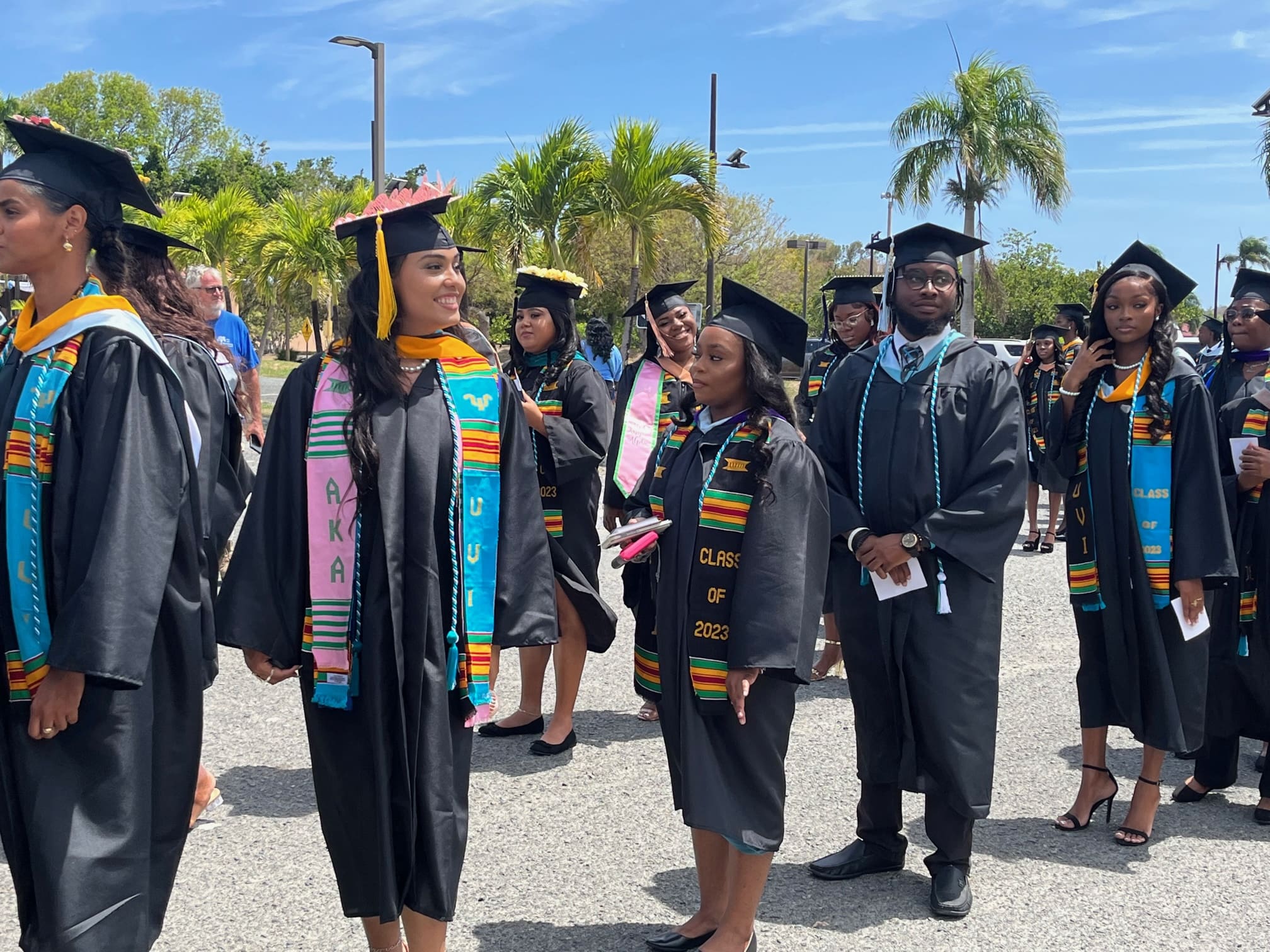 The 'Vivacious, Iconic, Profound' Class of 2023 brought energy to the stage as they walked across to accept their degrees at the University of the Virgin Islands Albert A. Sheen campus on St. Croix on Thursday. The university handed out 280 degrees to its graduates as over 200 attendees gathered under a huge tent on the university's lawn.
The class of 2023 called themselves "VIPs," short for the "Vivacious, Iconic, Profound" class of 2023 and they were filled with smiles and excitement throughout the graduation.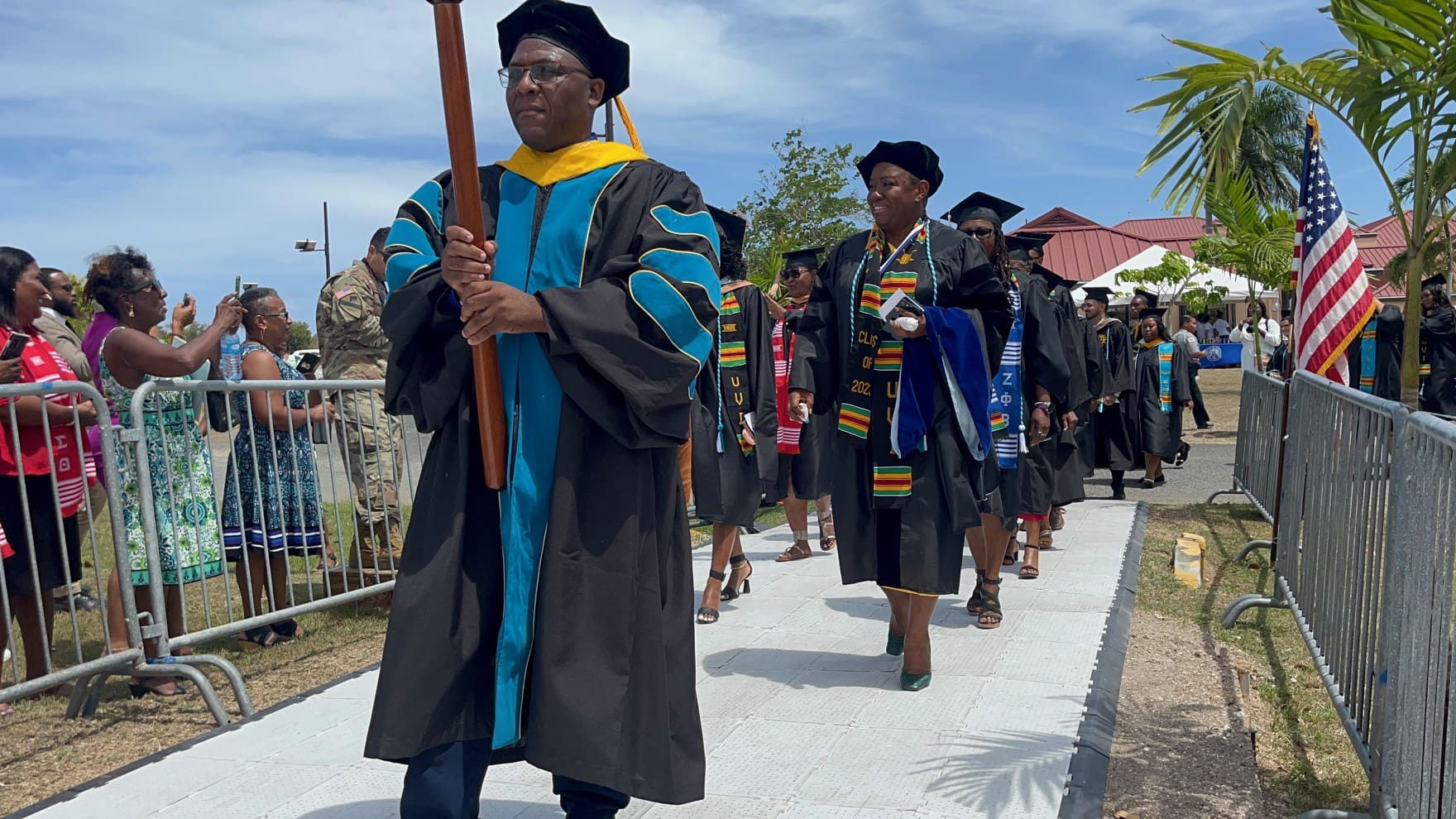 In his opening statement, the University of the Virgin Islands President David Hall acknowledged the student's challenges during the pandemic. "You and others had doubts, but you overcame them. The pandemic had an enormous impact on you, but you did not let it stop you. We applaud you because you stayed in the Virgin Islands for your education."
Hall continued, "Your individual and collective story is what inspires all of us on this stage to do the work that we do and if we knew all the forces that stood in your way, we would truly be amazed. We do know that your story is not fiction. Your story like you is real compelling and will always be a part of the UVI story. Continue to write your story through your living and continue to write your story as you change the world."
Hall also noted that the class had the highest giving rate at 86% that the university on both campuses has ever seen. "Annually, UVI graduating classes promote on-campus philanthropy through contributions made in honor of their accomplishments and overall experiences," he said.
The keynote speaker was prolific author, renowned orator and distinguished academic Michael Eric Dyson who won over the crowd with his charismatic use of words and reference to the hip-hop world.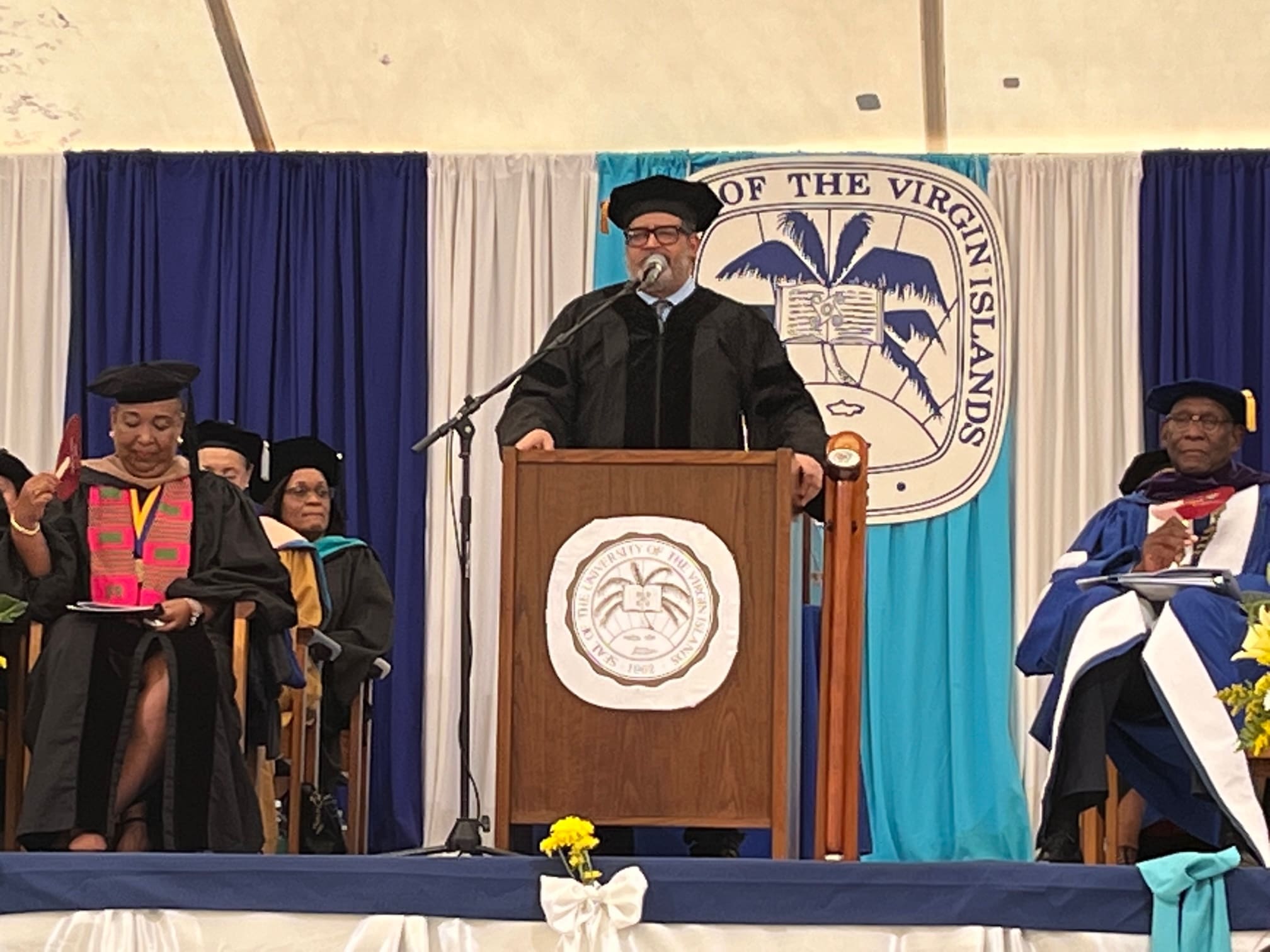 Dyson said to the class of 2023, "You be profound, you be deep without apology, you read as much as you can, talk as much as you can, express as much as you can, transmit as much knowledge as you can because you my friends are the real 'VIPs.'"
"Our defense is here; we must love each other and the profundity of the love we have for each other is the measure of the depth of our humanity," said Dyson.
Hall applauded Dyson and said that the university, over the years, had been blessed to have very articulate and eloquent speakers, but Dyson set the standard.
The University also bestowed honorary Doctor of Human Letters degrees to Dyson and Virgin Islander Clema S. Williams-Lewis, who is the executive director at the Women's Coalition of St. Croix.
Class speaker for the class of 2023, Michael Bell, also provided some words to his class and said, "When your feel disheartened that you are somehow not enough, set your heart ablaze, dry your eyes and look ahead. You may feel like digging your heels in, but the flow of time waits for no one. It won't patiently stand by as you lament your failures. So, stand proud, my fellow graduates, knowing that tomorrow begins anew. After all, Confucius said, "Our greatest glory is not in never failing but rising every time we fall."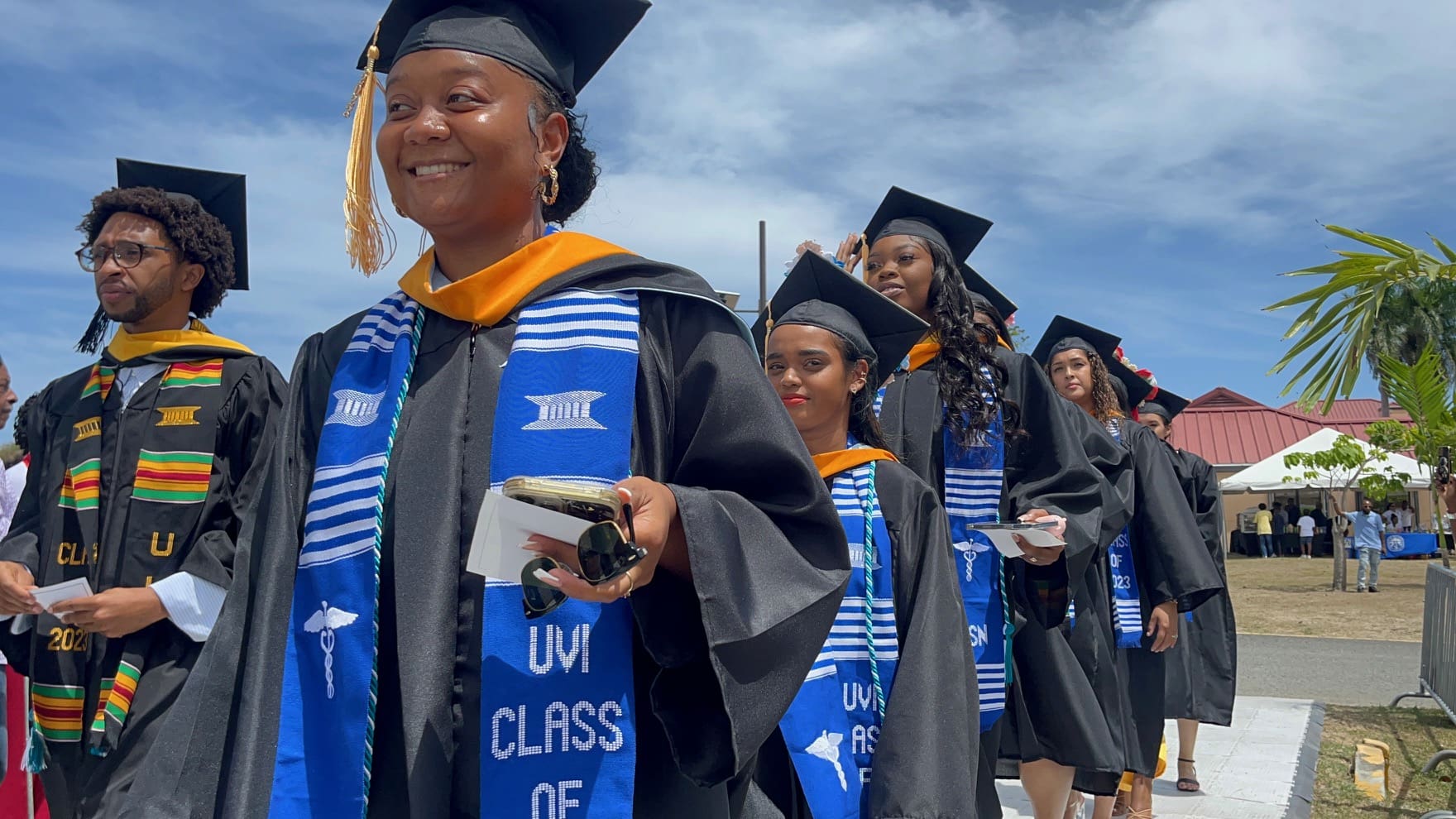 Also in attendance was Senator Novelle E. Francis Jr., while Gov. Albert Bryan Jr. and Delegate to Congress Stacey Plaskett provided a special message to the graduates by video. The University of the Virgin Island's Concert Band and Choir also provided musical selections.