Children from St. Thomas, St. John, and St. Croix shared their Carnival spirit Friday at the 2023 Carnival Children's Day Parade. Their performances drew the kind of crowds that are normally seen at the fete's Saturday finale at the adult's parade.
Carnival parades were not seen in 2020 or 2021, largely due to health restrictions imposed during the height of the Covid-19 pandemic. One parent, who came to support her daughter's steel pan band said there was a parade for children in 2022, but inclement weather set in.
The rains came again on Friday towards late afternoon. By then, close to two-thirds of the Children's Day Parade had rolled up Main Street from its starting point at the Rothschild Francis Market Square. But by the time the Rising Stars Youth Steel Orchestra made their appearance, clear skies broke through the clouds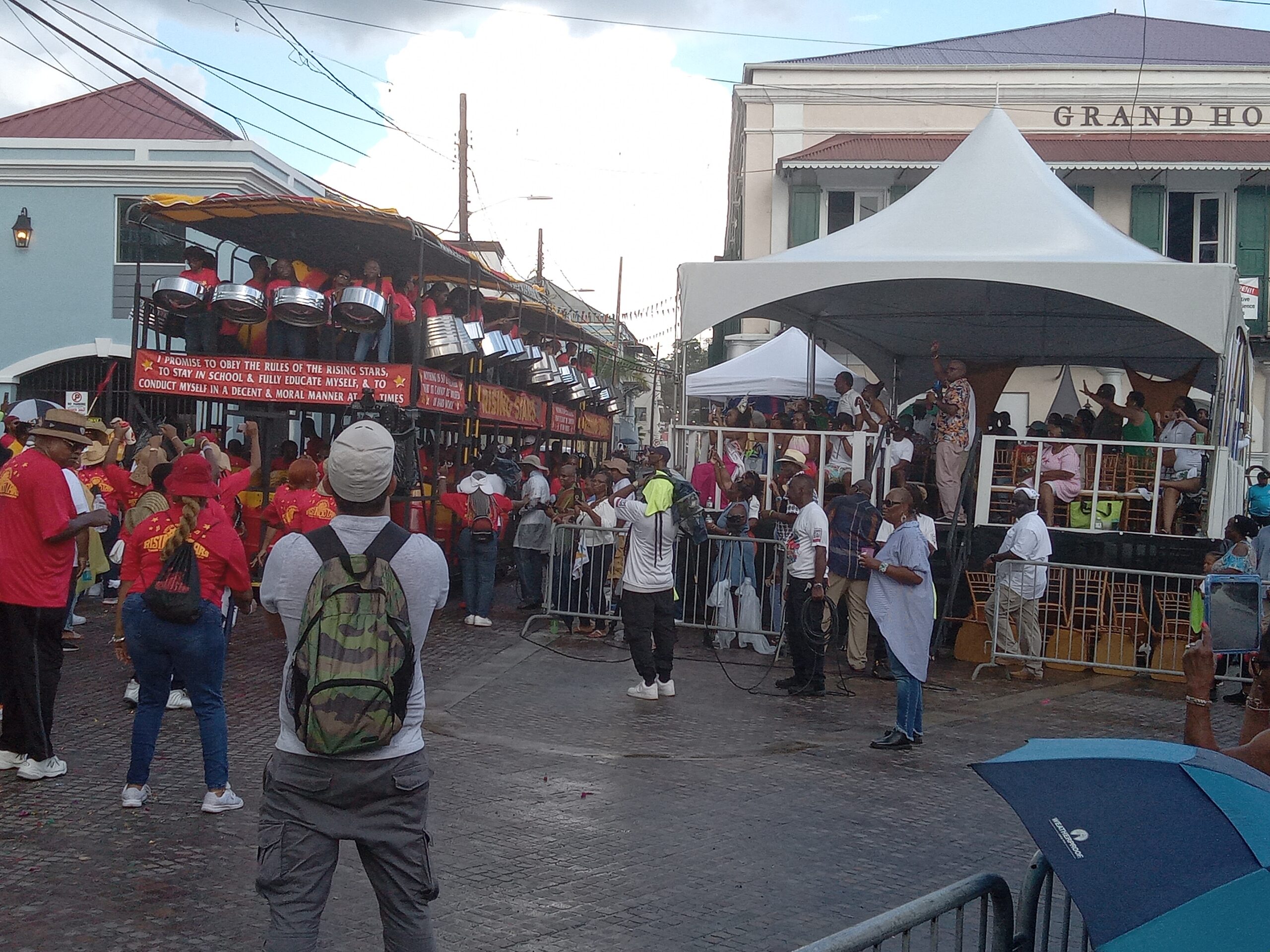 In fact, music from several youth steel bands, plus the St. Thomas All Stars was one of the parade's highlights. Who better to embody the musical mood than a legendary music teacher serving as Grand Marshall?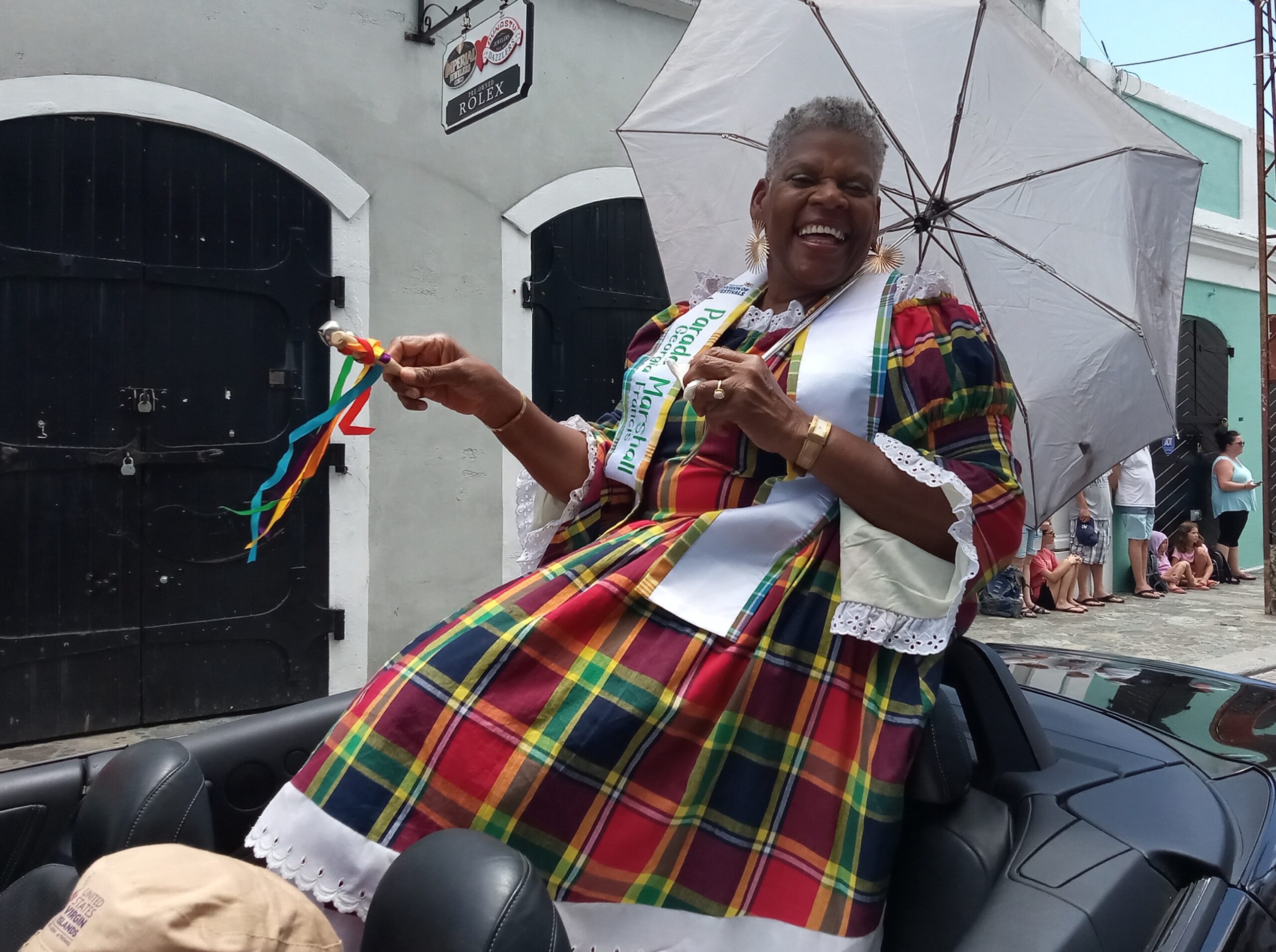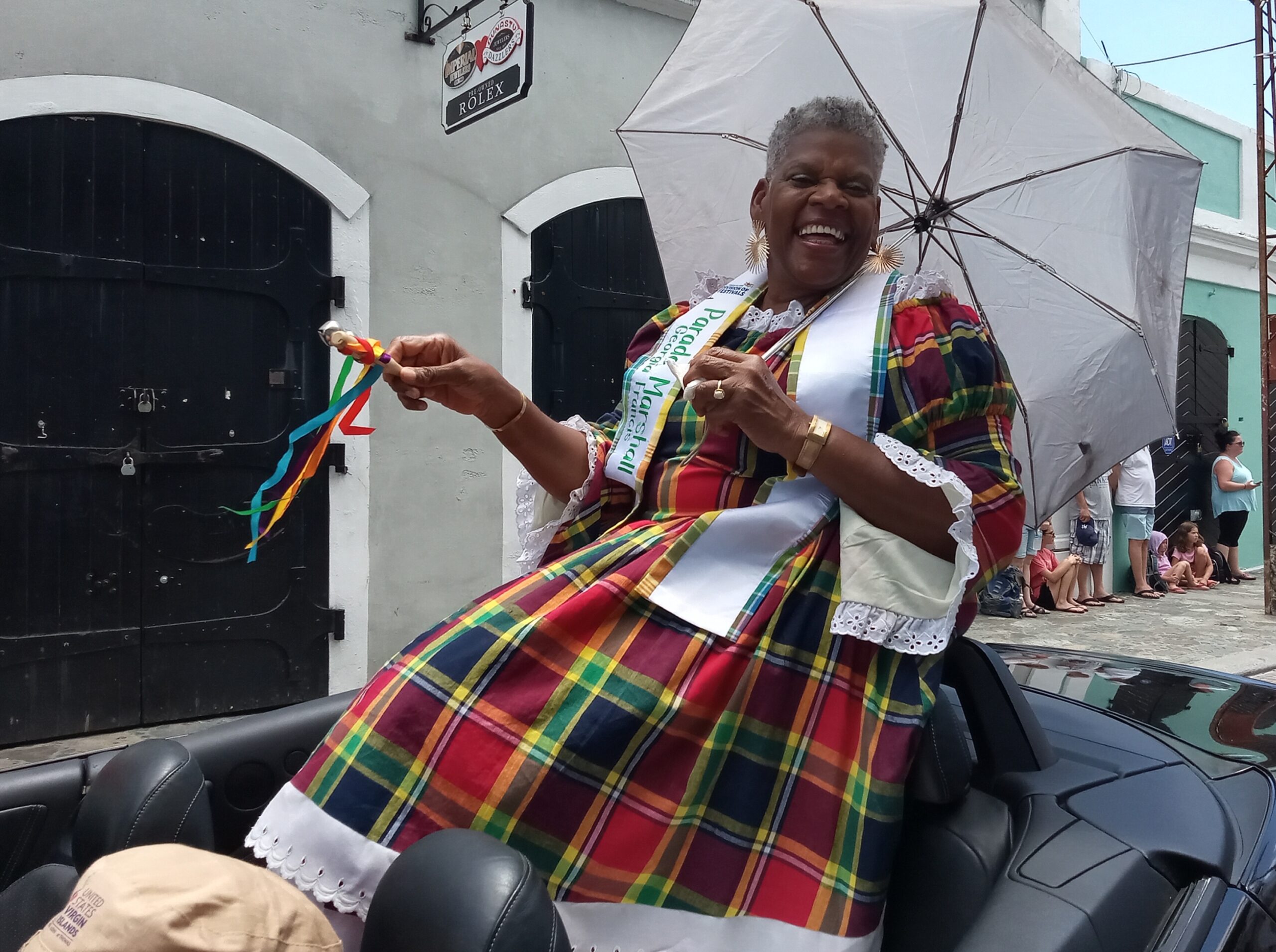 Georgia Francis has spent 45 years teaching music and directing school bands in public and private schools on St. Thomas. She said she was pleased to spend Friday morning being chauffeured around as a Carnival honoree.
Spectators settled in along the route to view and cheer on the royalty, troupes, musicians, and performers. Those seated under canopies near the parade's end at Roosevelt Park had protection from afternoon showers.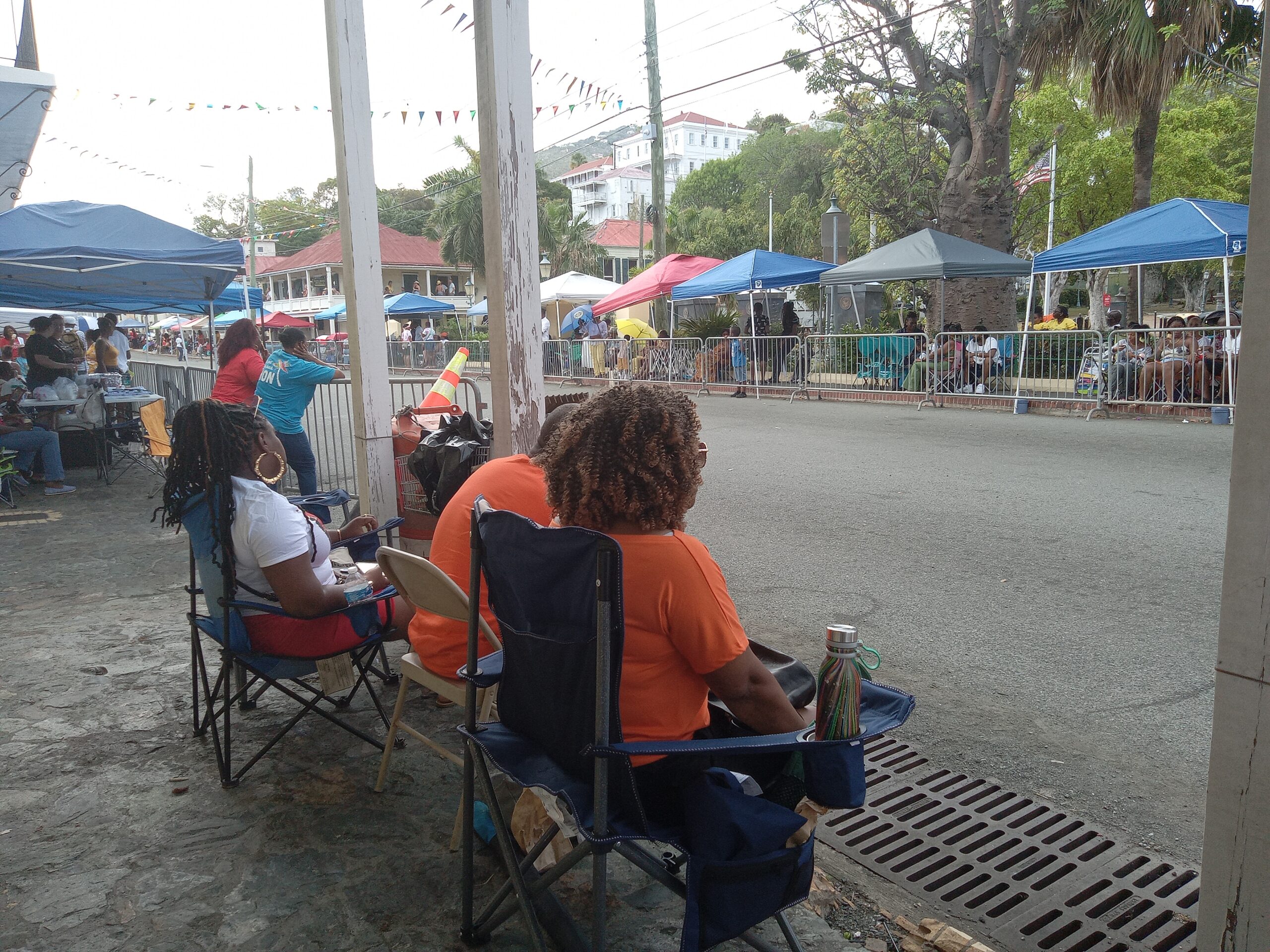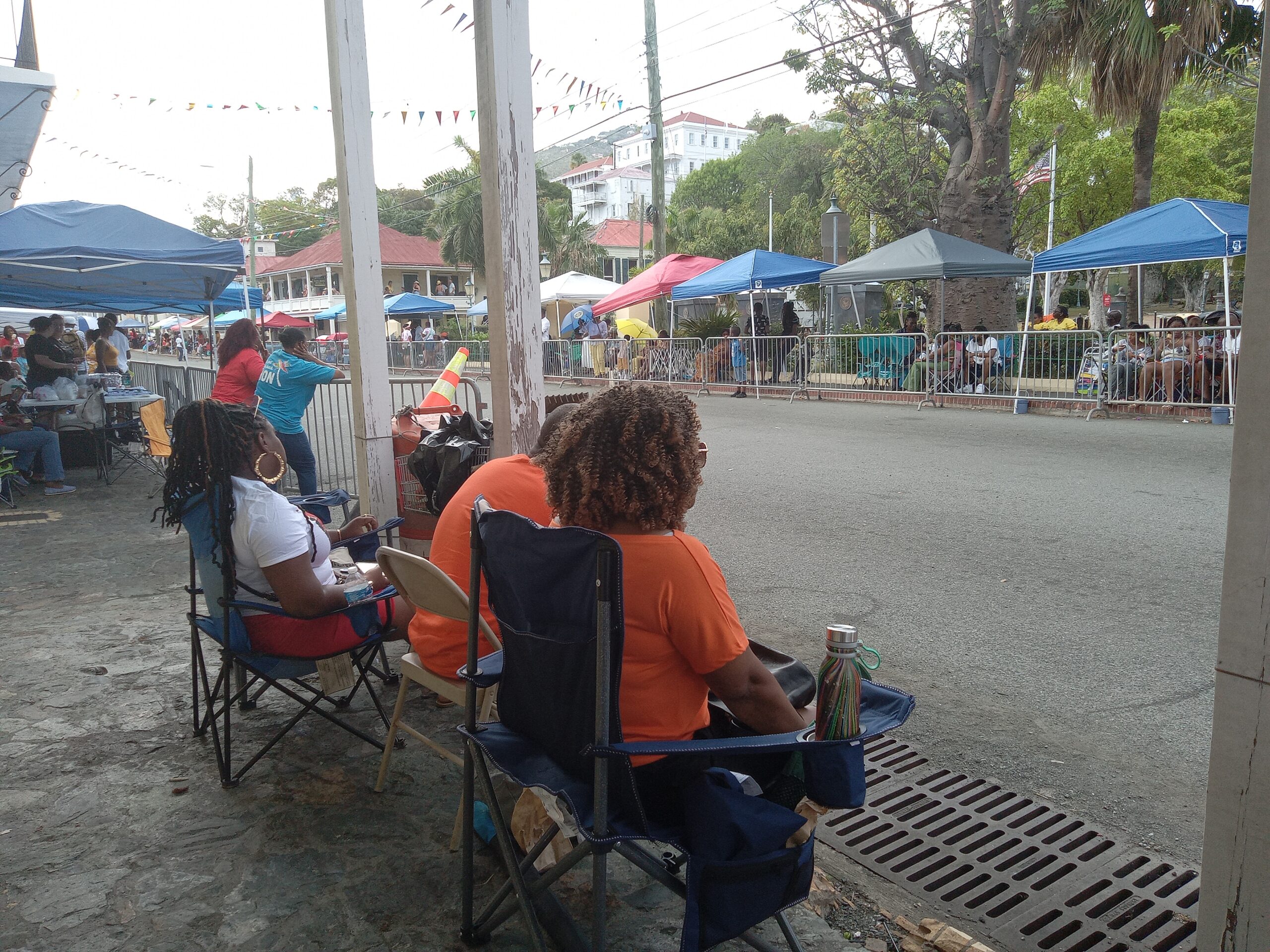 Majorettes brought enthusiasm to the performance space at Grand Hotel Square. The St. Thomas Majorettes brought something extra — spring-mounted foot accessories, giving them more bounce to the ounce. Performers using the foot gear seemed to be having more fun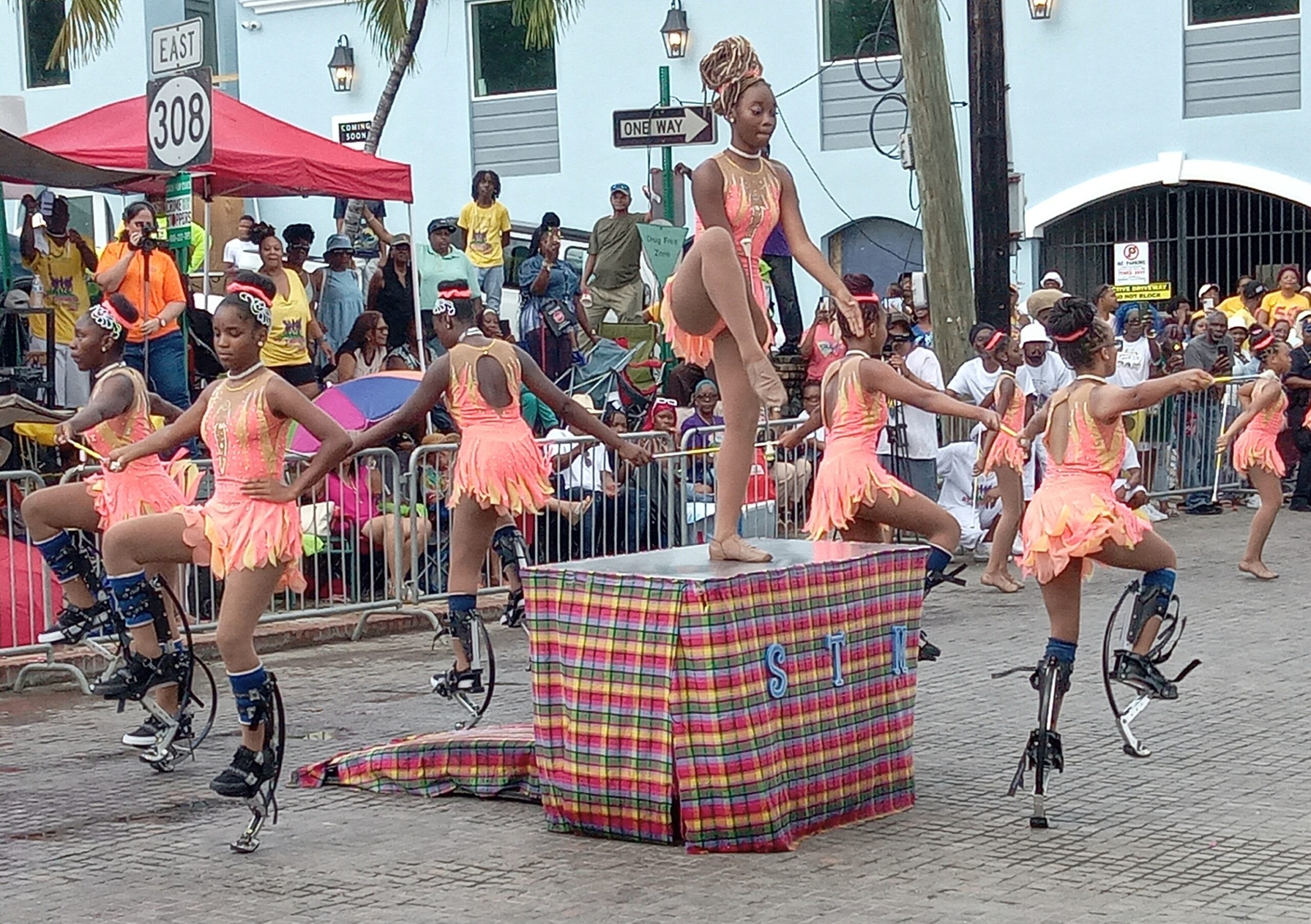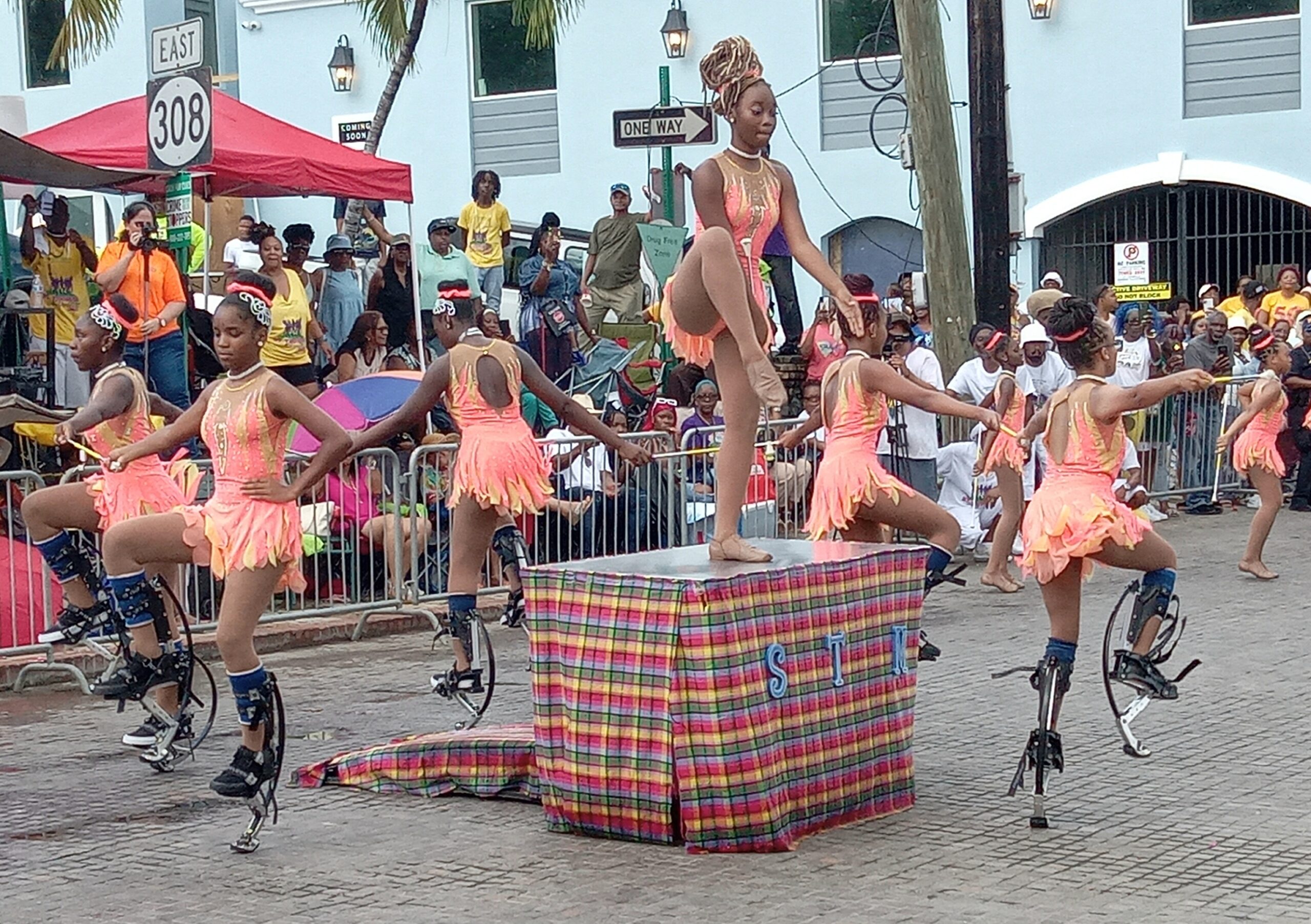 While Charming Twirlers Majorettes brought stagecraft to the streets of Charlotte Amalie to enhance their acrobatics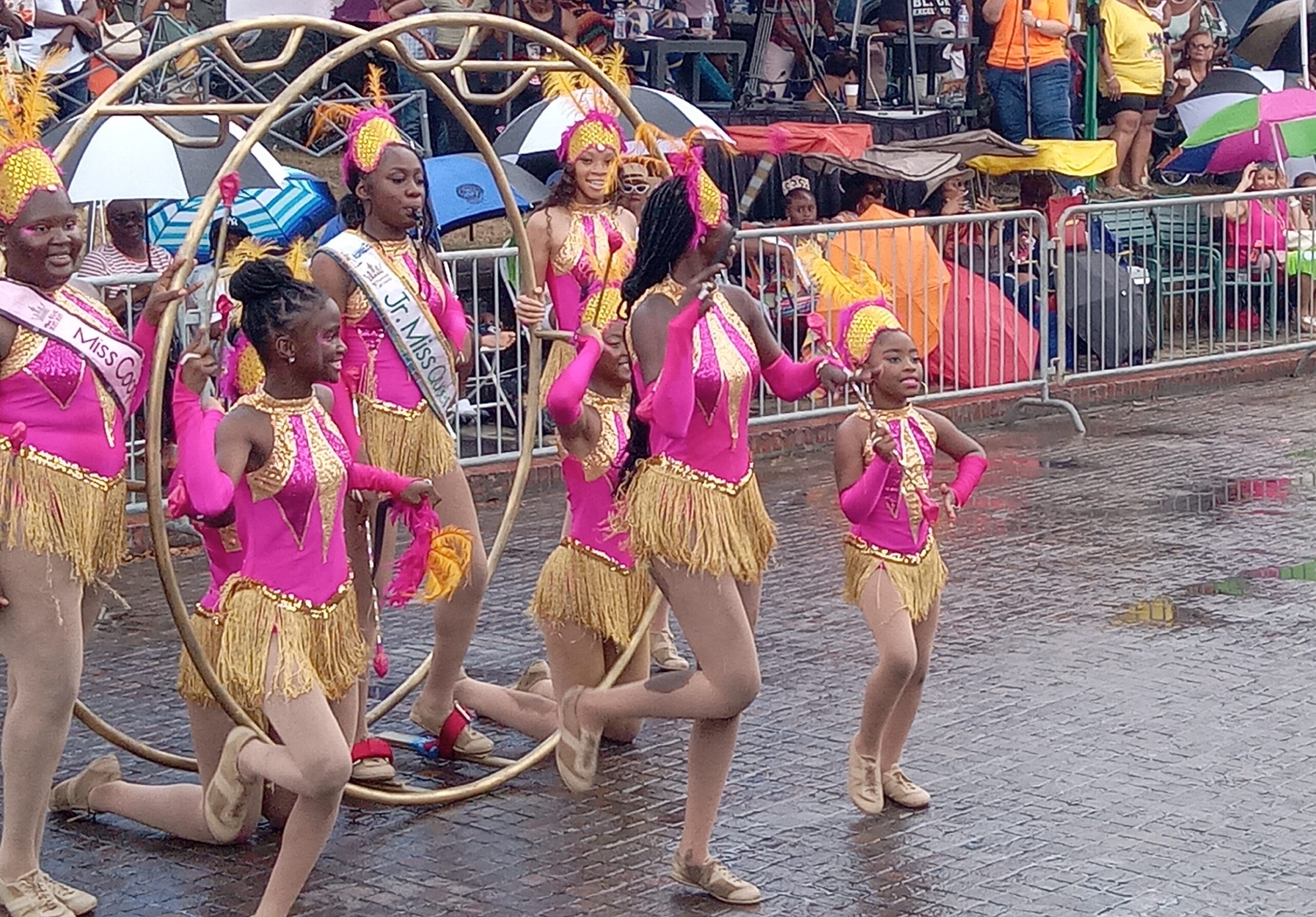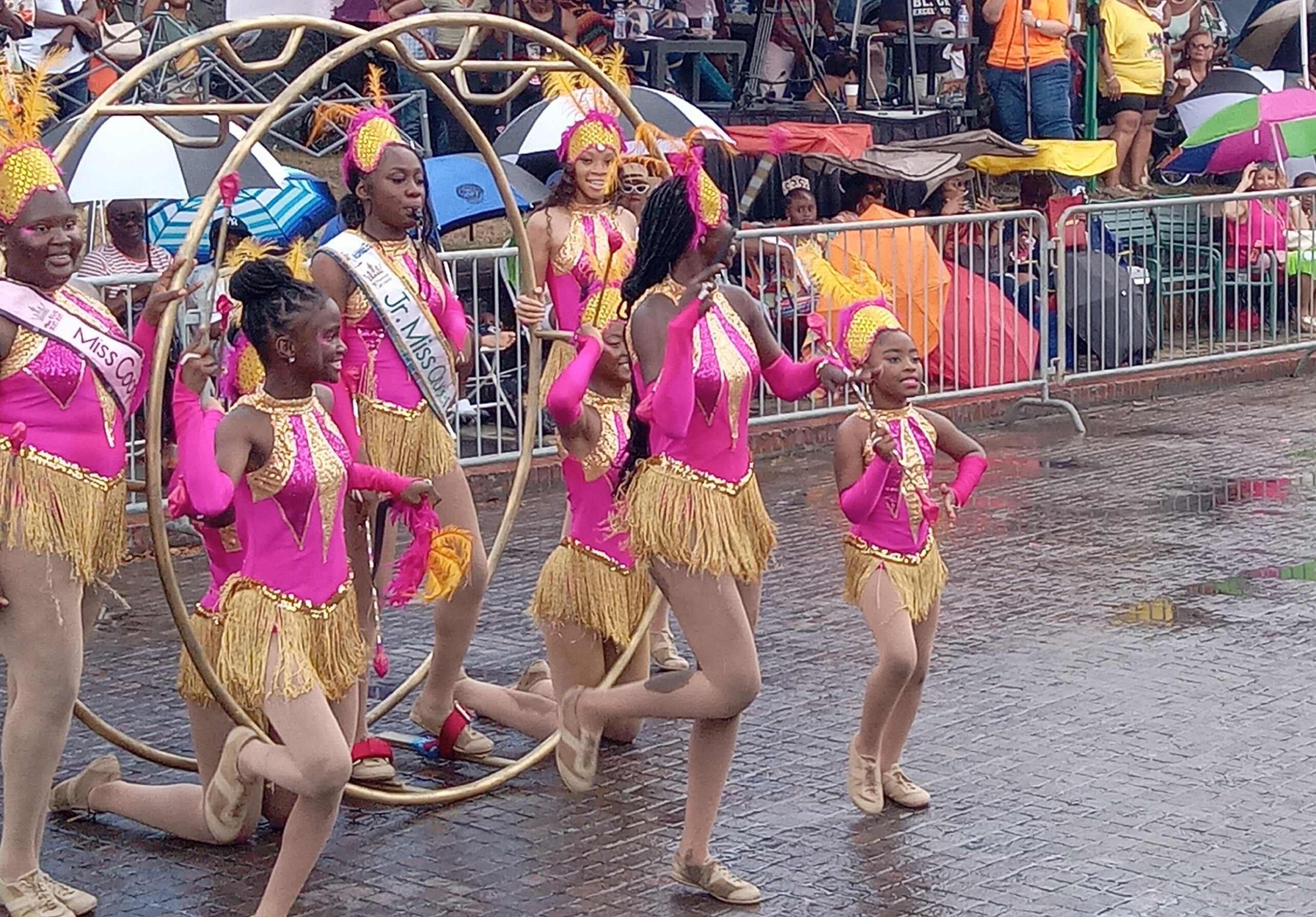 One of the biggest troupes to appear came from the Department of Education. Hundreds of public school students, teachers, and faculty brightened the day with their performances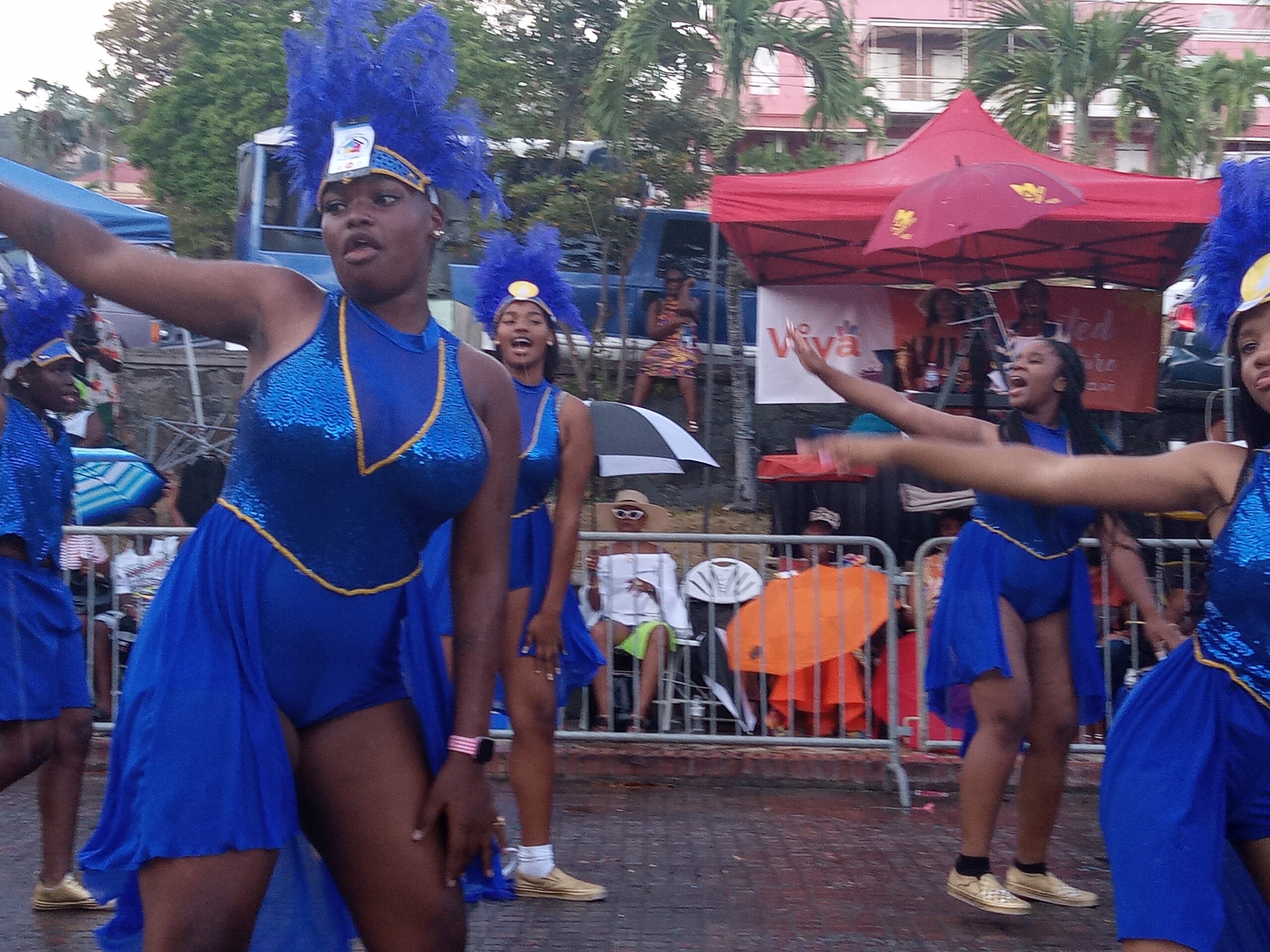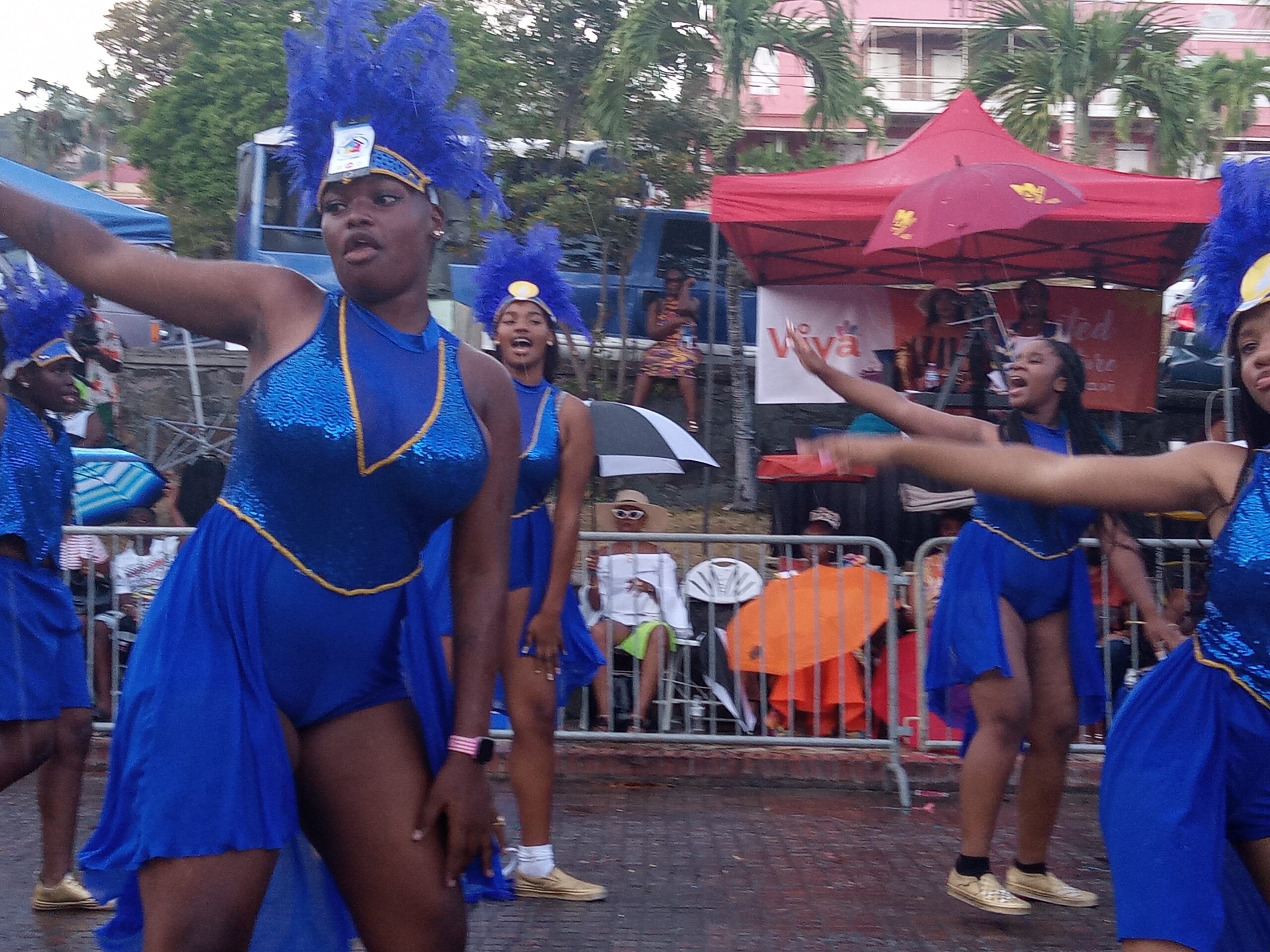 While the performance of the Show Stoppers dance troupe brightened the square with a baby bacchanal.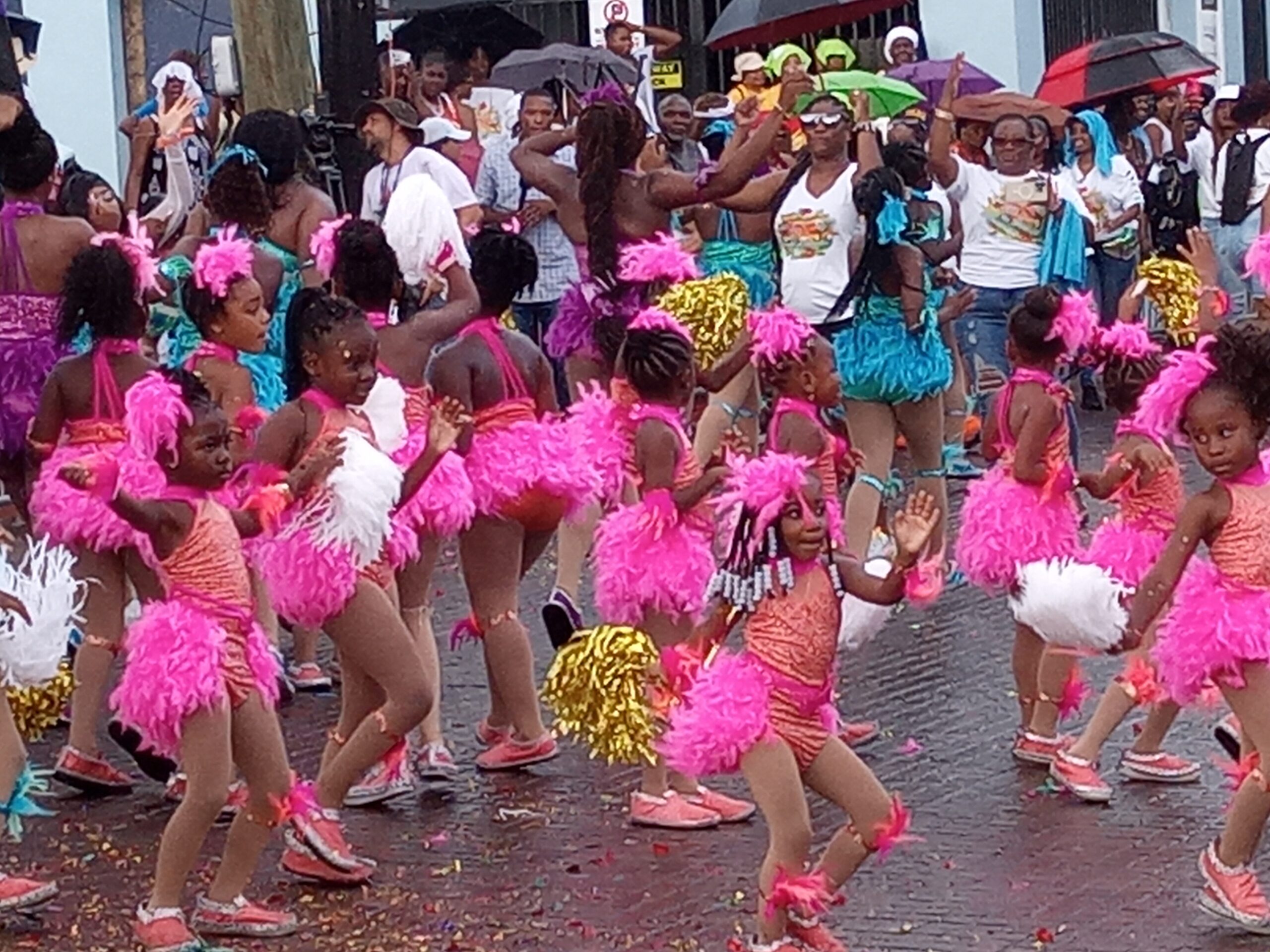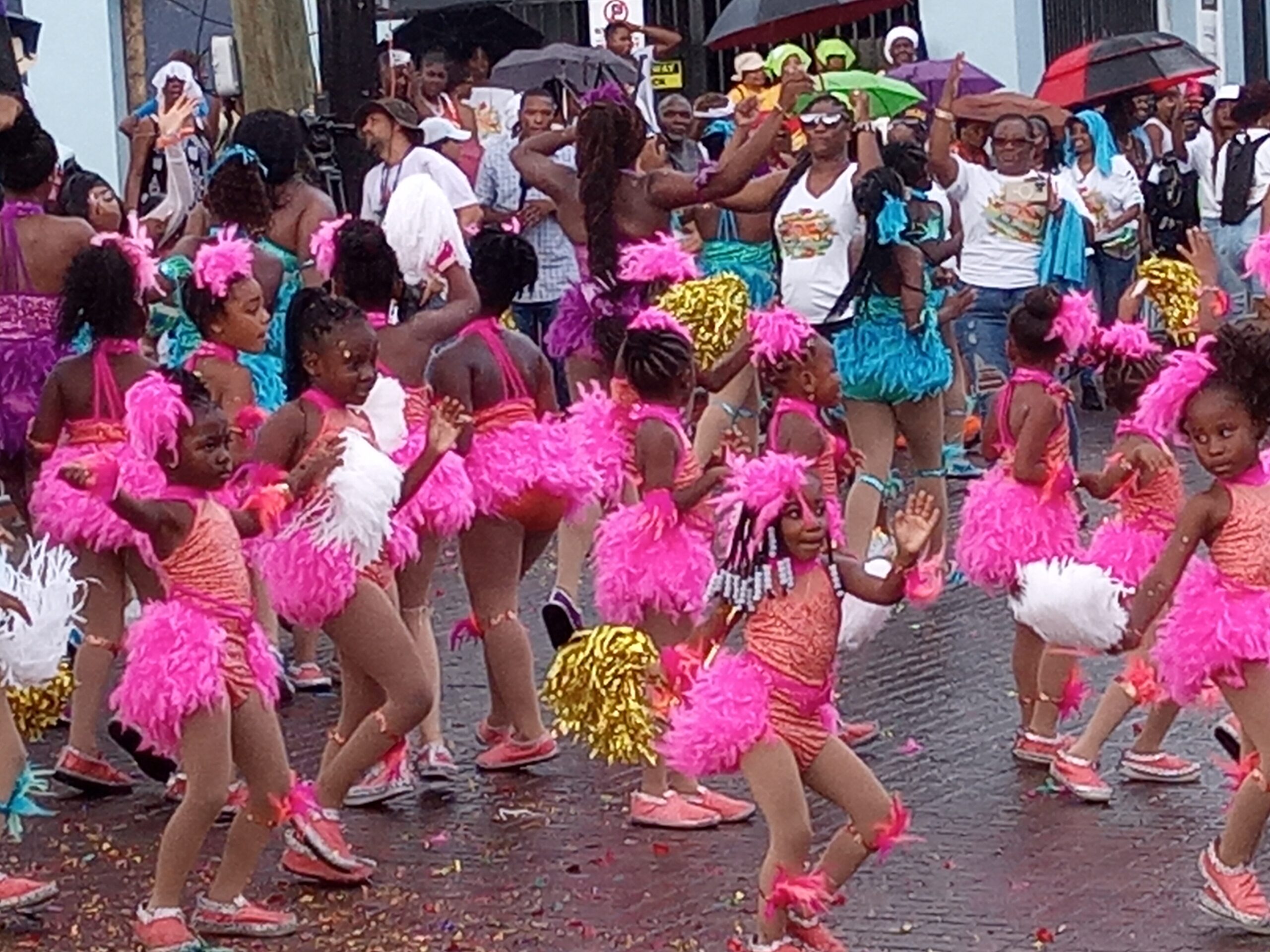 Tourism Department Division of Festivals Director Ian Turnbull said he was also making an effort to have more fun. While the work of organizing Carnival events is demanding, he said, it's important to not take matters too seriously.