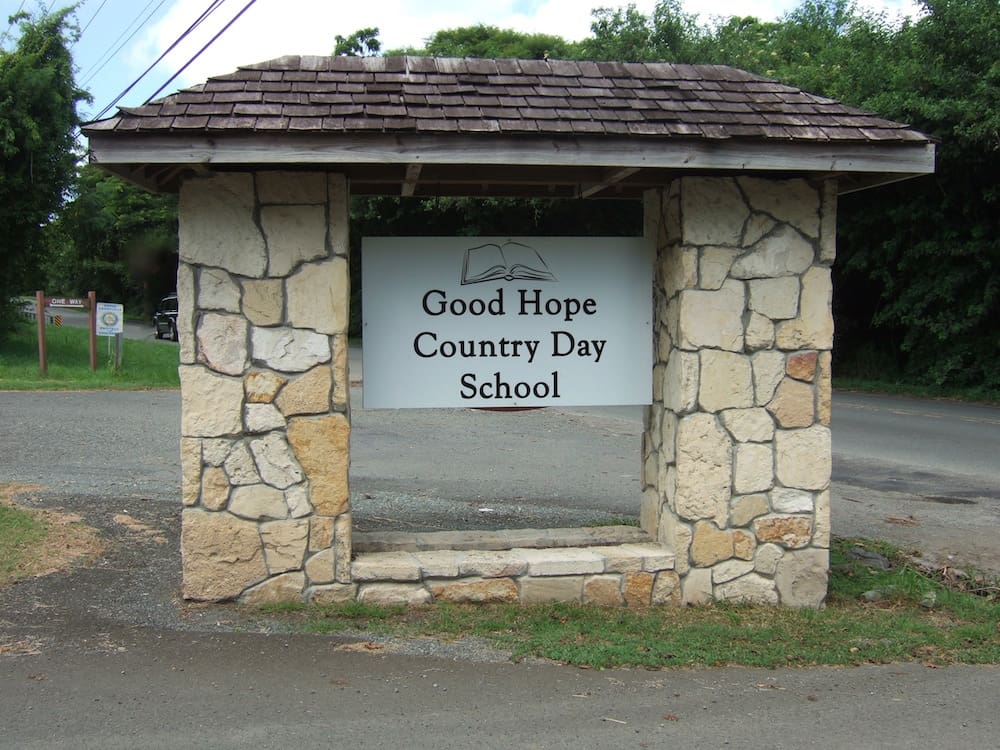 A team of students from St. Croix's Good Hope Country Day School emerged as the winners from a day-long challenge in the 2023 Moot Court Competition. The two-member team of Tsehai Alfred and Wyatt Bracy received the highest rating from a three-judge panel hearing teams argue the merits of a fictitious criminal case.
Eight were tasked with persuading the judges whether a lower court ruling on the arrest of a 15-year-old partygoer — out on the streets in disguise, late at night and seen running as police approached — could be reversed on appeal.
Two students from St. Croix Seventh Day Adventist School made up of J'john-na Charles and Reuben Christian, were named first runners-up, followed by teams from St. Thomas' Antilles School and St. Croix Central High School as second- and third-runners-up.
Alfred from Good Hope Country Day was also named best oralist at Thursday's Moot Court final round. District competitions for St. Croix and St. Thomas-St. John were held on Tuesday.
The winners were announced by Superior Court Judge Douglas Brady at the end of a competition that began mid-morning Thursday and ended past 4 p.m. Brady, along with U.S. Circuit Court Judges Kent Jordan and Arianna Freeman, spent the day hearing arguments of student teams and challenging them with questions.
Moot Court is sponsored by the Virgin Islands Bar Association and hosted by the Judiciary of the Virgin Islands. As the contest wrapped up, bar association student advisor Gregory Adam Thorp said this year's teams performed well. "All of the program goals have been 100 percent accomplished," he said.
Along with their titles, students and teams won cash prizes for their efforts. The best oralist takes home $1,250; those named first- to fifth-runners-up win prizes ranging from $100 to $925.
The winning Moot Court student team wins $1,500; first- to fourth-runners-up teams win prizes ranging from $1,050 to $675. Thorp said most of the prize money is provided by association members.
Contest officials serving as timekeepers in 2023 included Adam Sleeper, Adam Marinelli, Jacob Gower, and Malorie Winne Diaz.