The energy was fierce as passengers from the UberSoca Cruise took to the streets of St. Thomas Thursday afternoon for a special J'ouvert celebration. However, they were not alone as passengers from the two other cruise ships in port and local Virgin Islanders met them on the road to join in on the fete.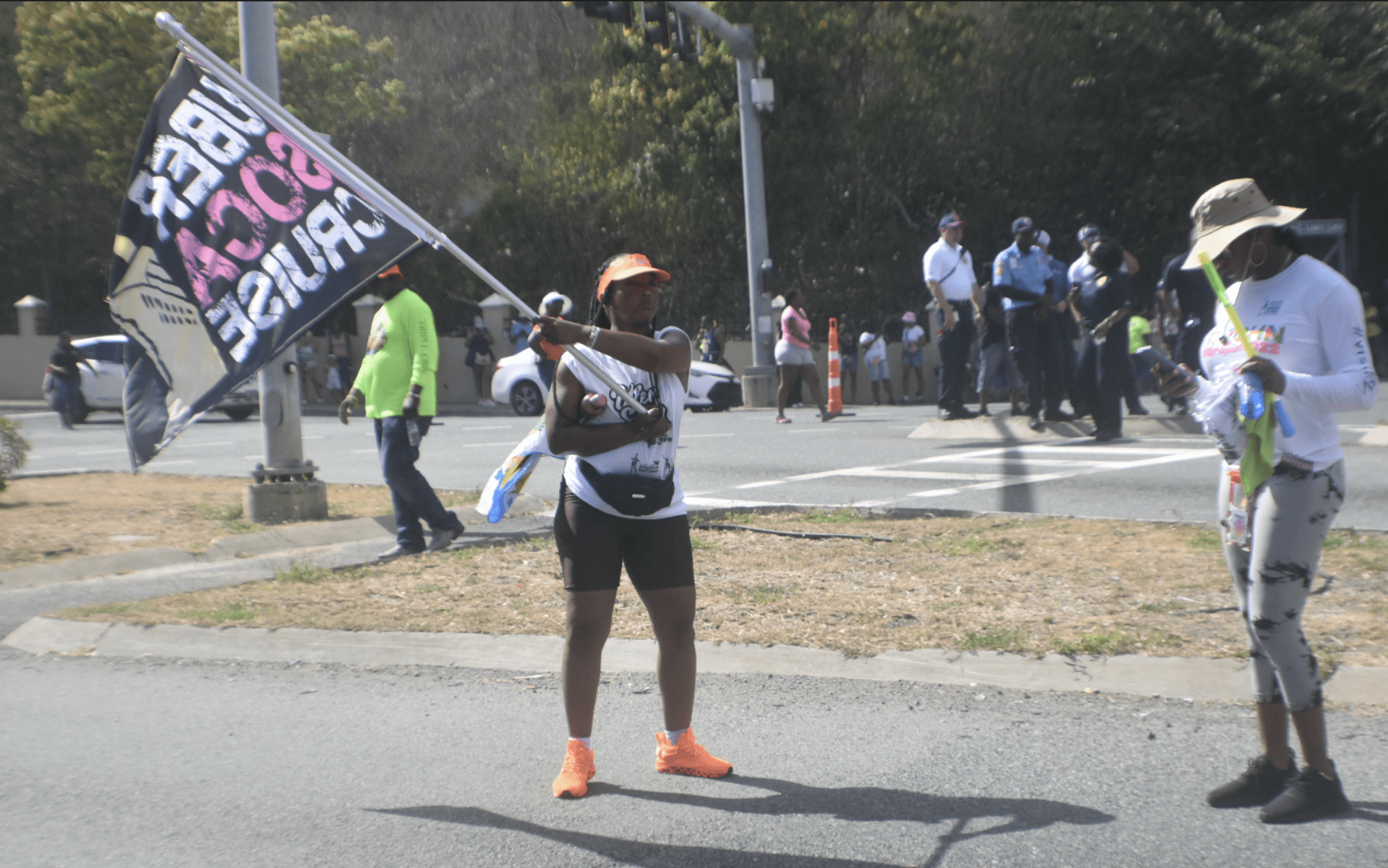 Norwegian Cruise Line's Epic pulled into the WICO dock mid-morning, showing off its size as it passed Carnival's ship Celebration.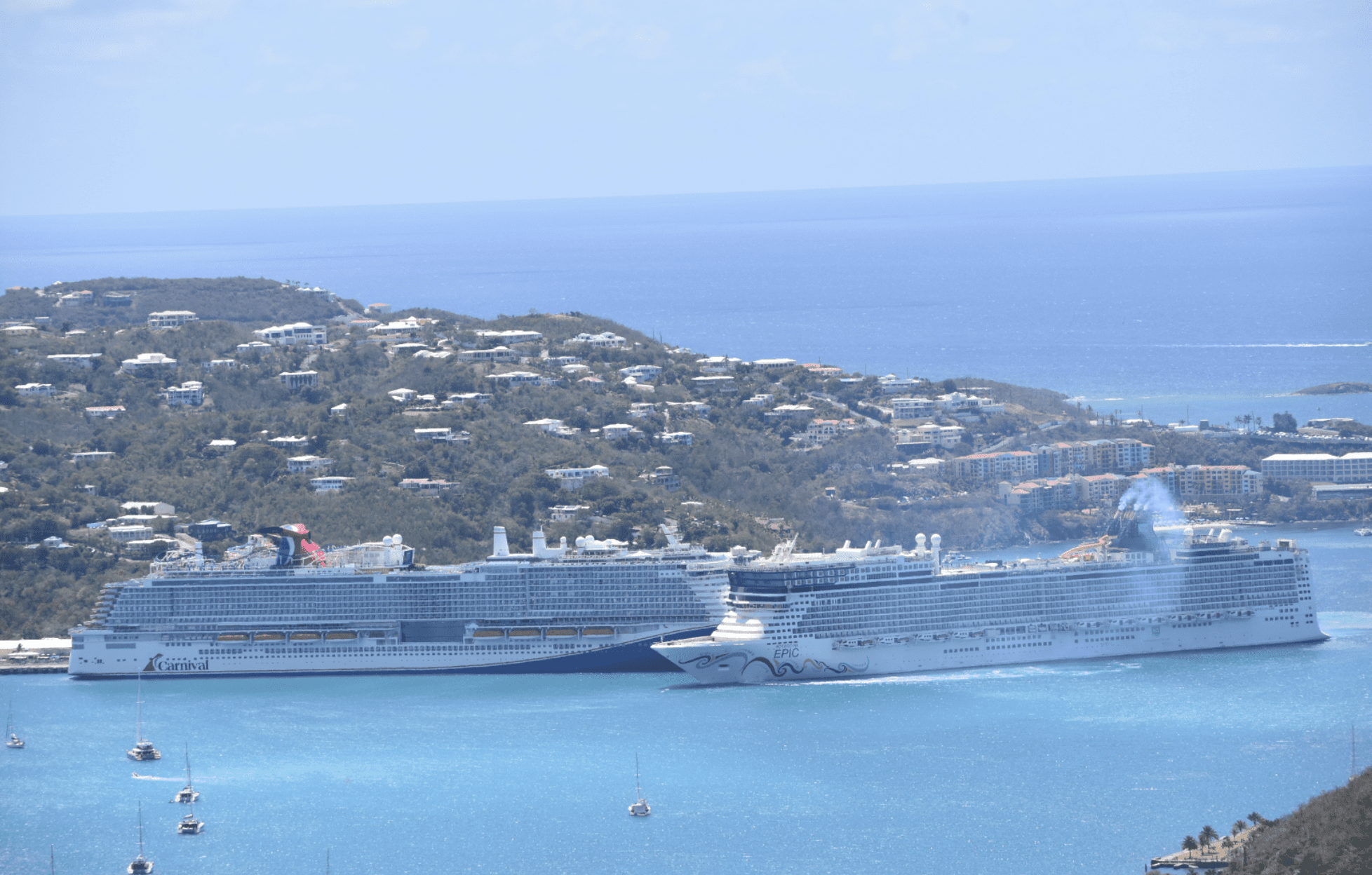 The 4,100-passenger ship is known for having the largest music festival on the water. Many Soca and Calypso artists join the passengers on board for entertainment. The cruise ship docks at different Caribbean islands and the passengers take part in smaller versions of a J'ouvert celebration or tramp.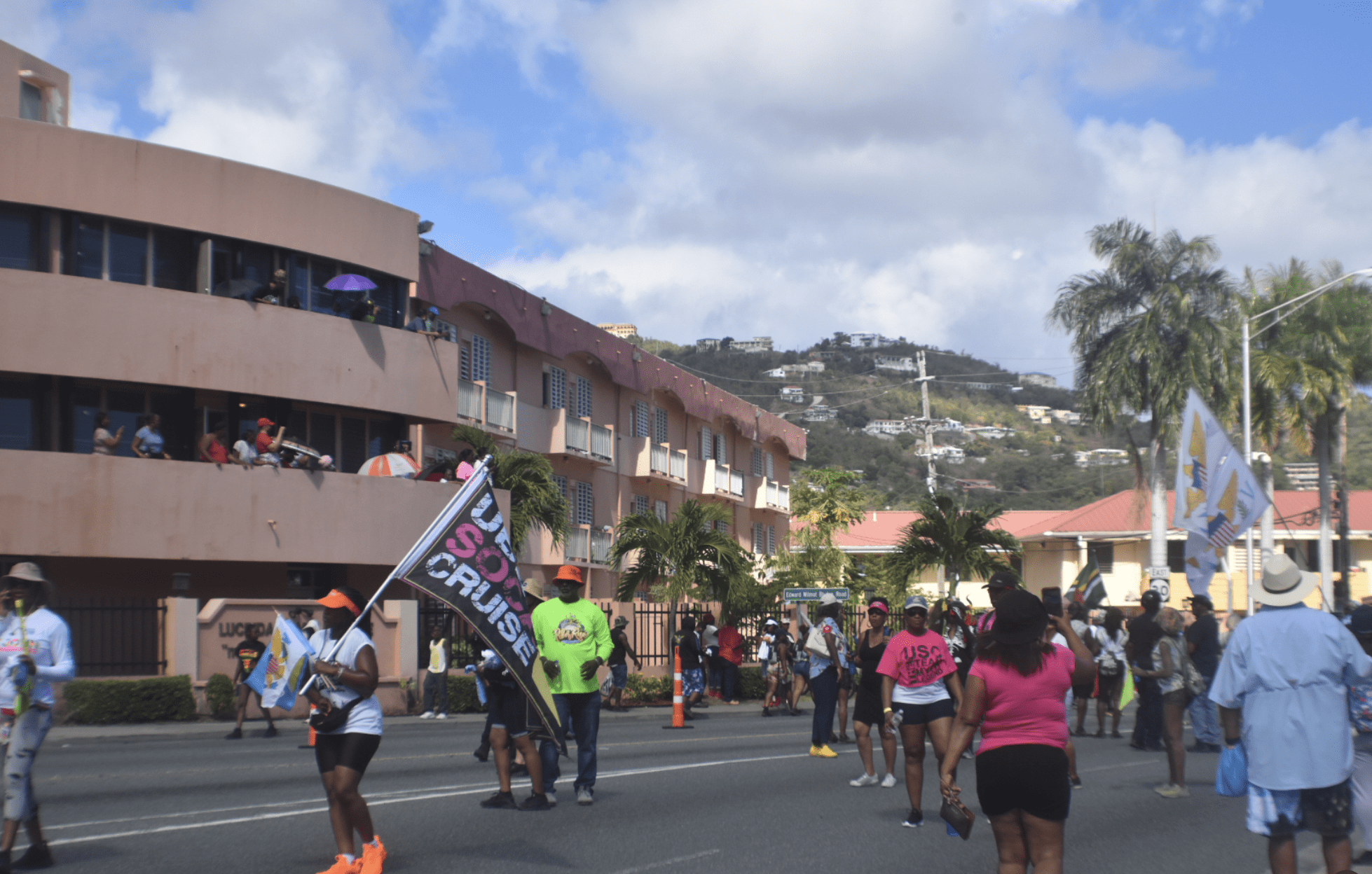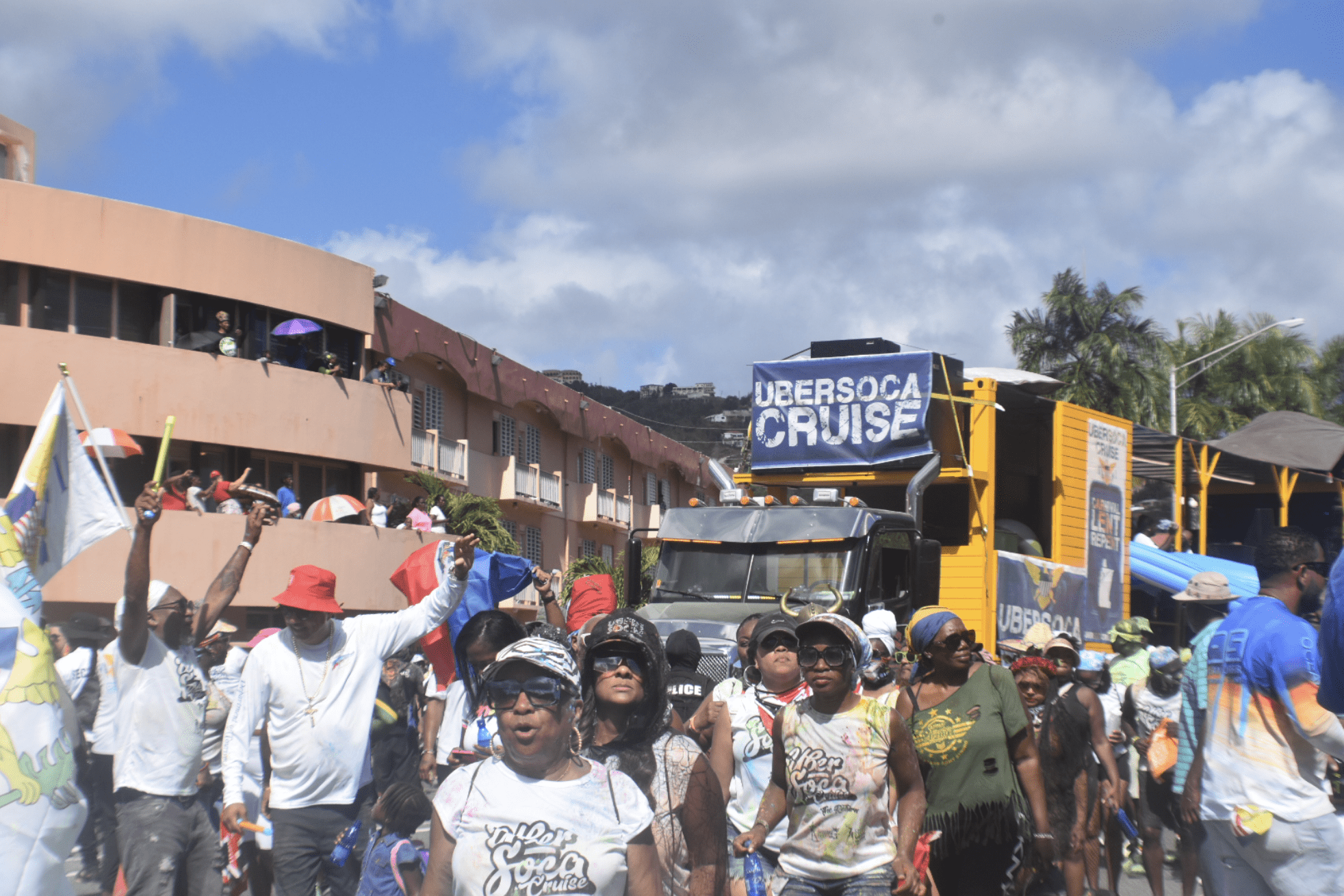 Passengers and Virgin Islanders alike didn't just bring their excitement to kick off the Carnival season but brought their pride for their islands. Many different Caribbean flags were flying high throughout the crowd.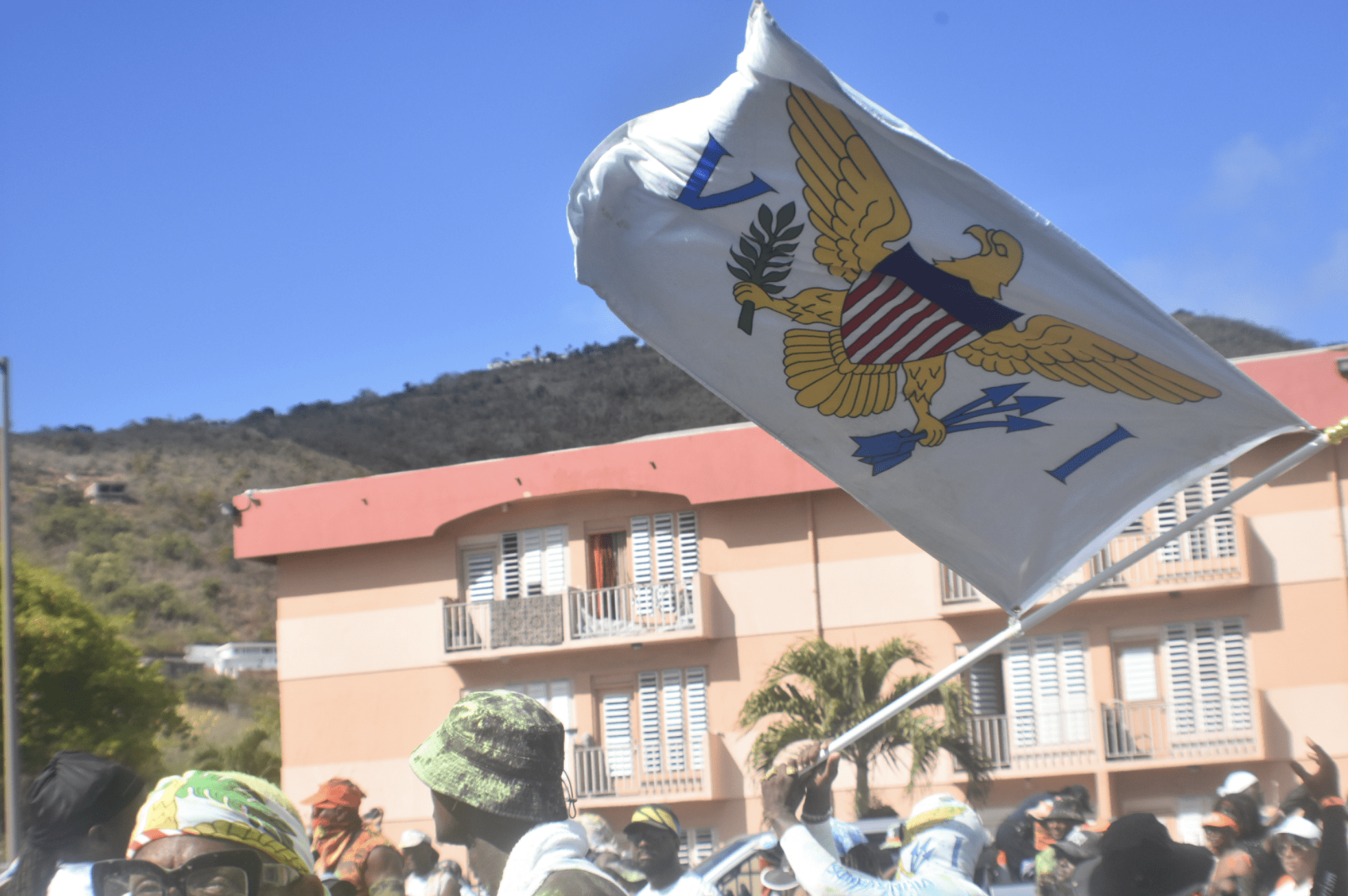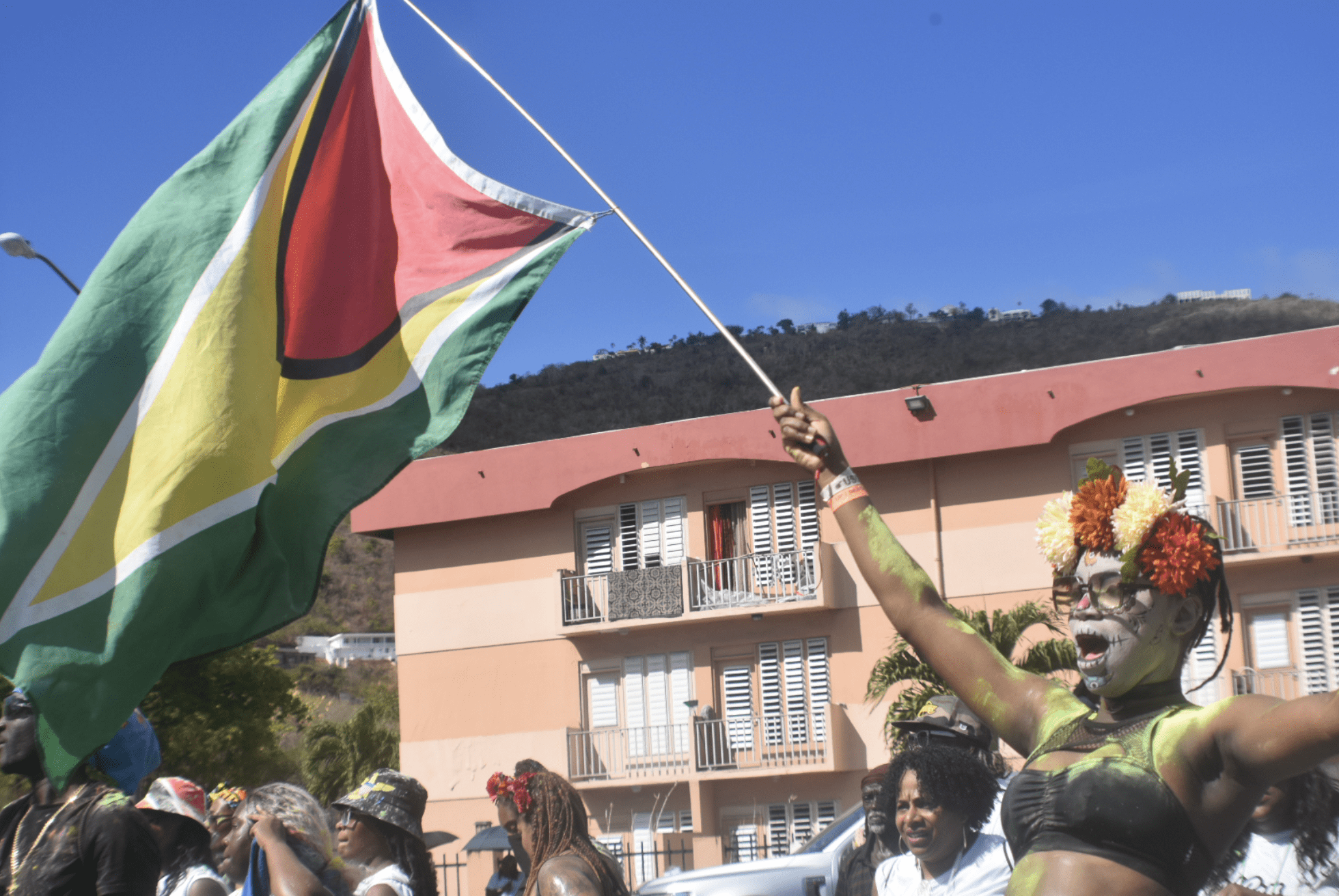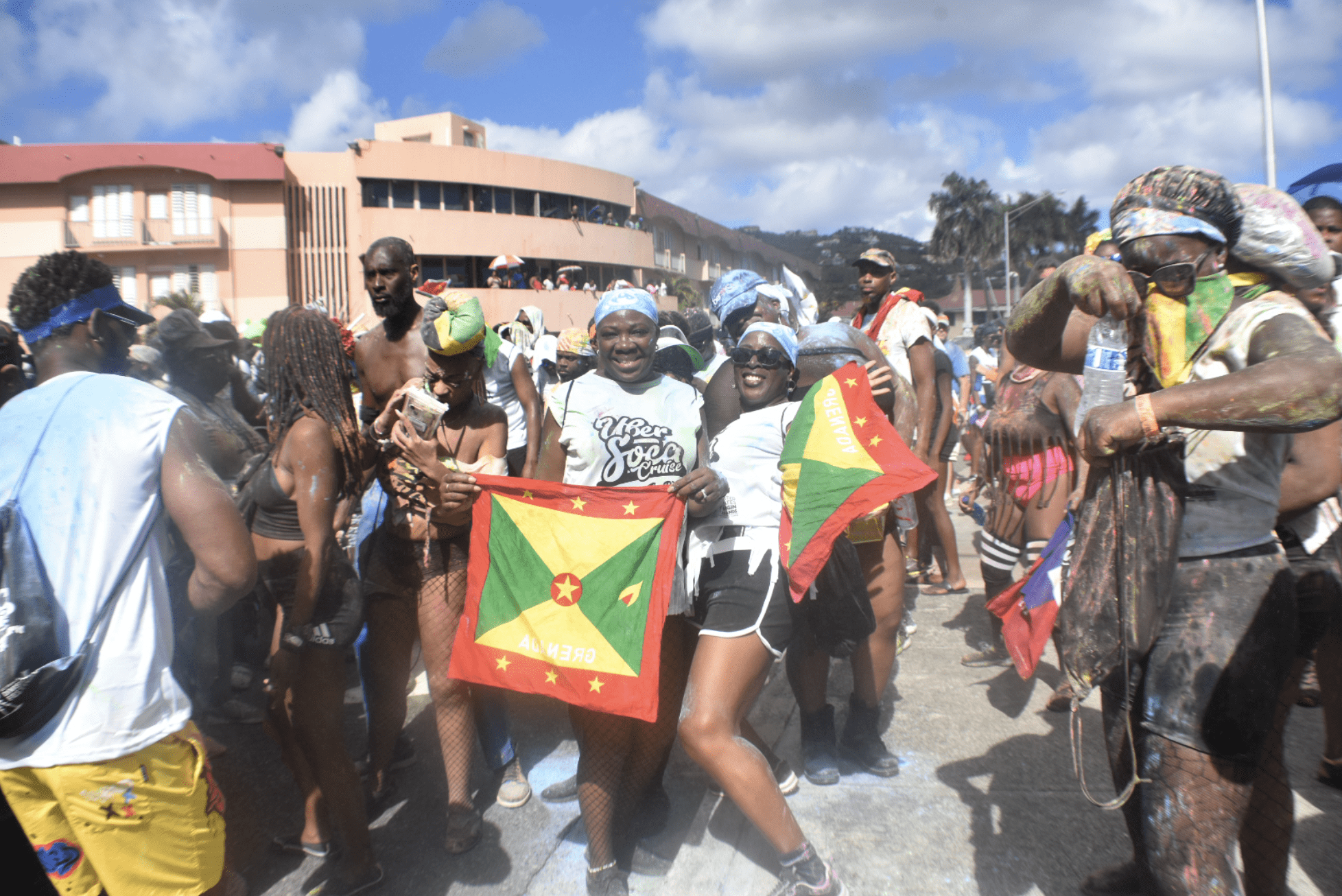 People also celebrated by dressing in costume, letting loose, and dancing down the road while shooting colored chalk into the air.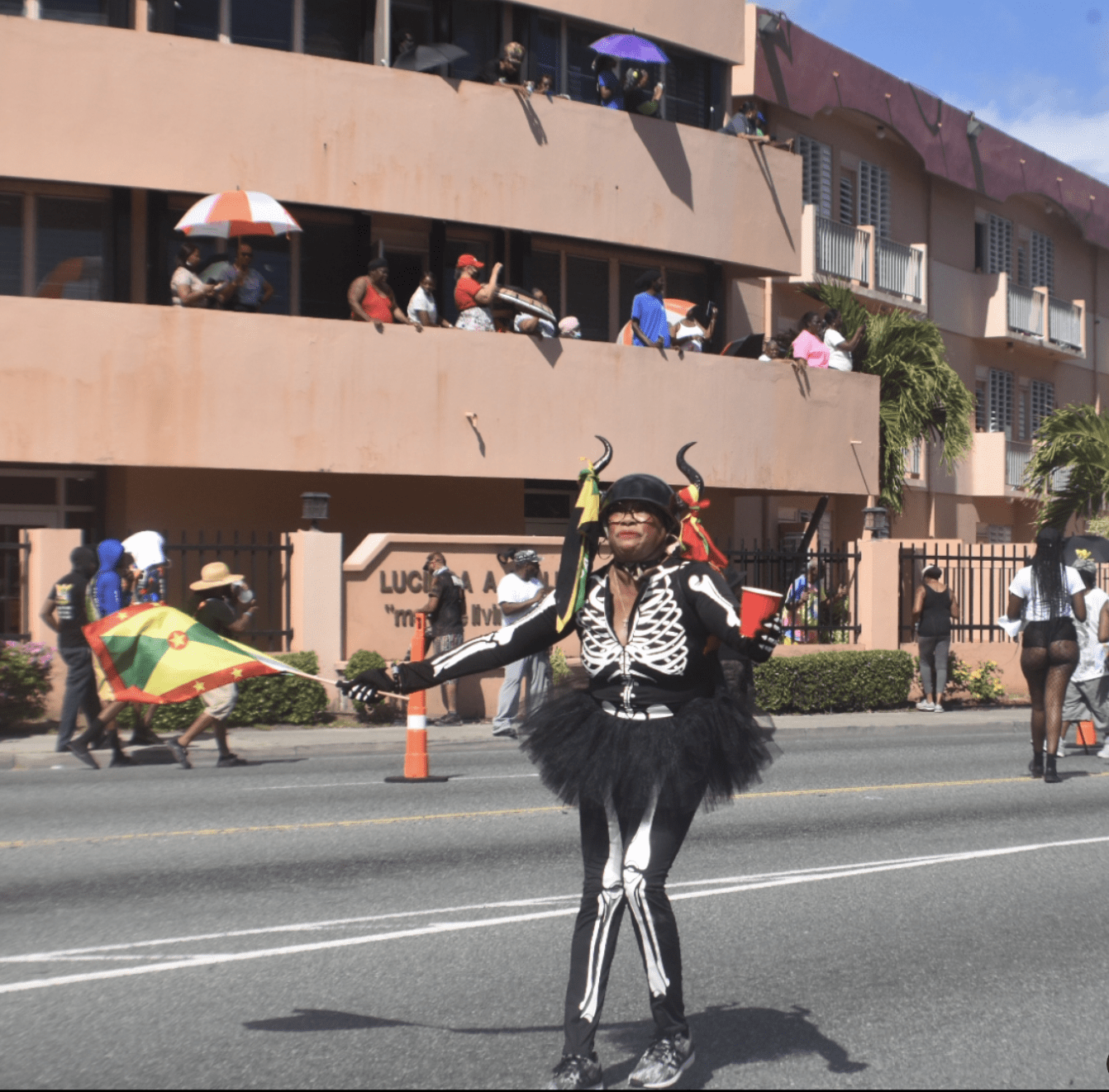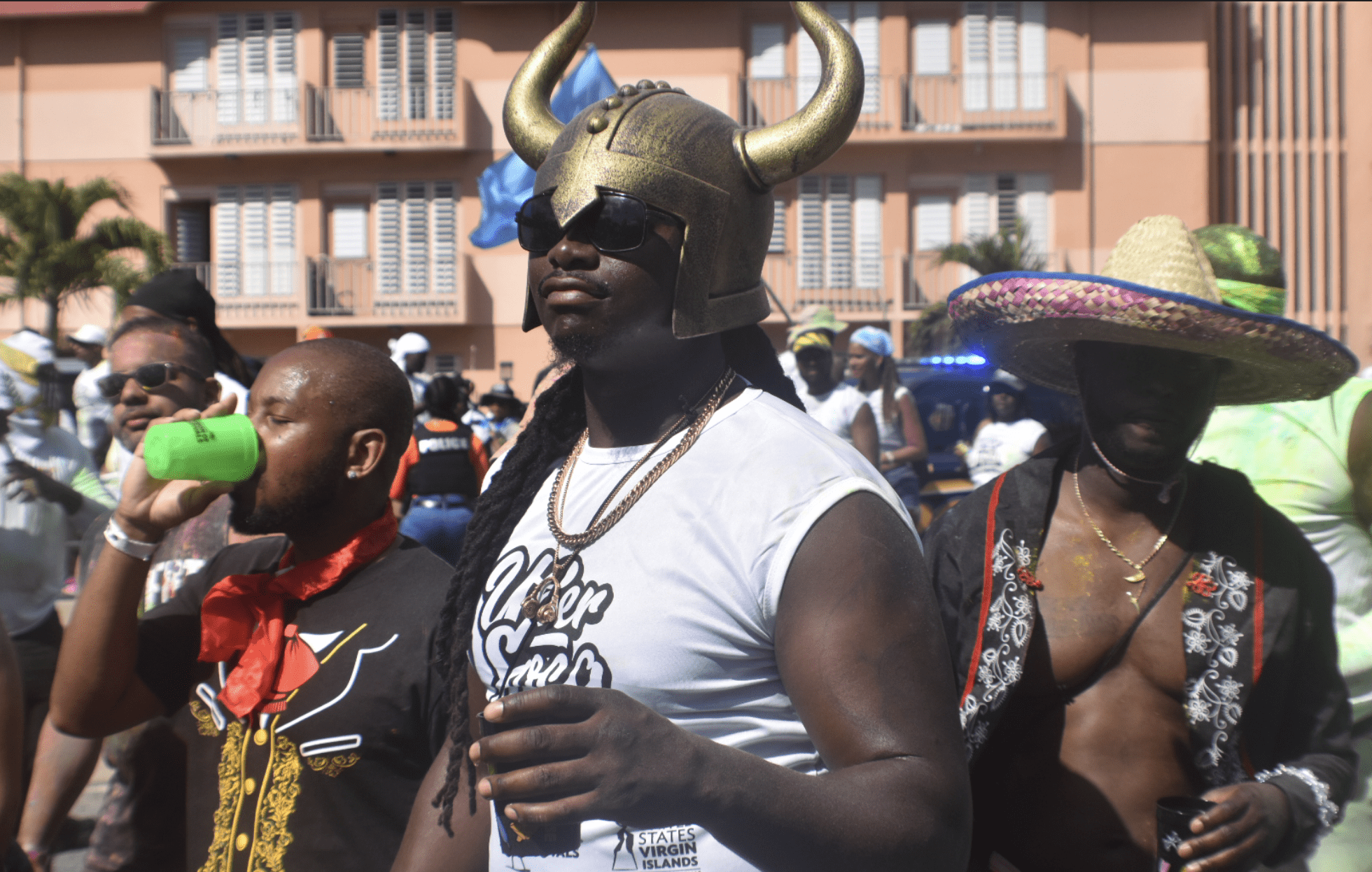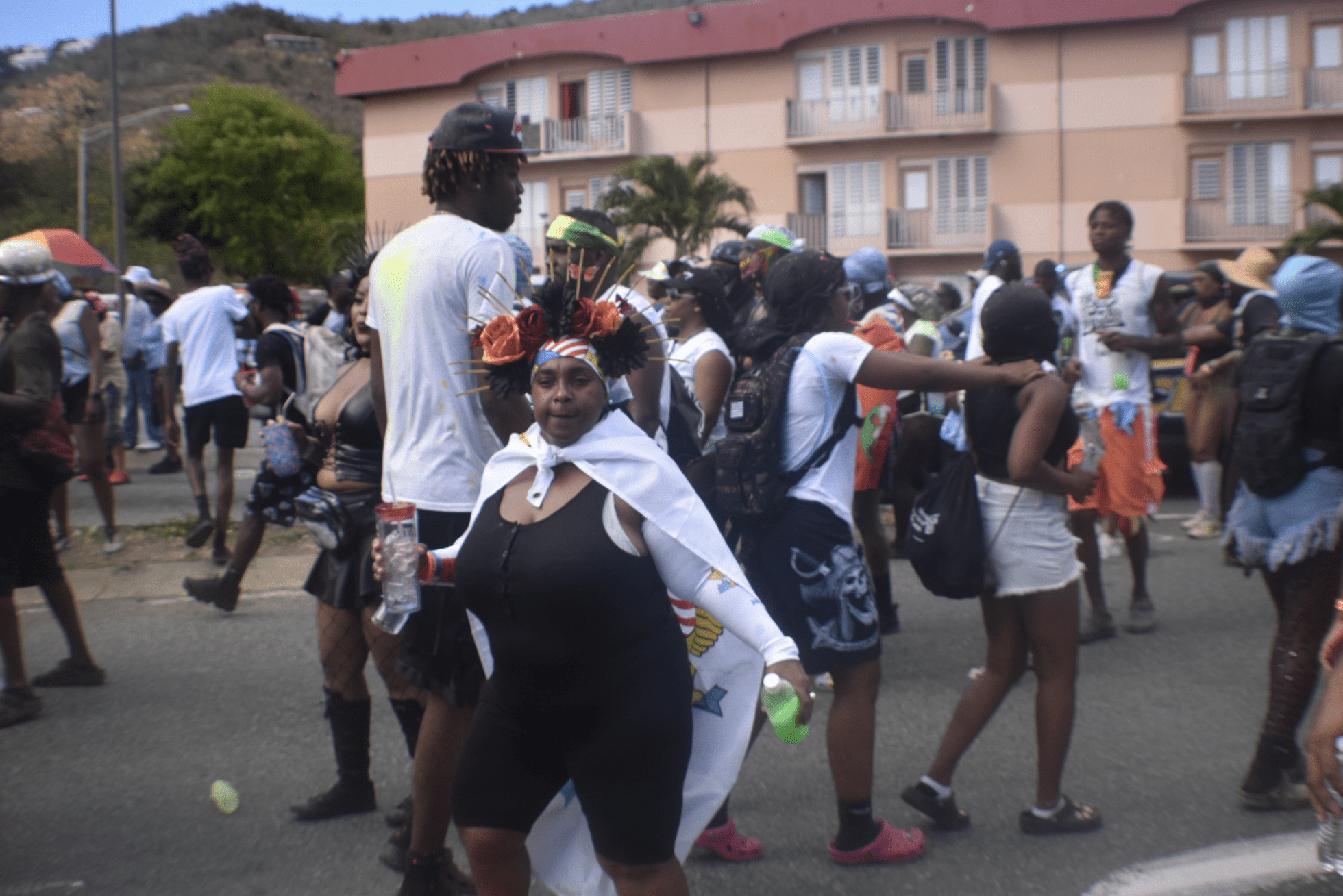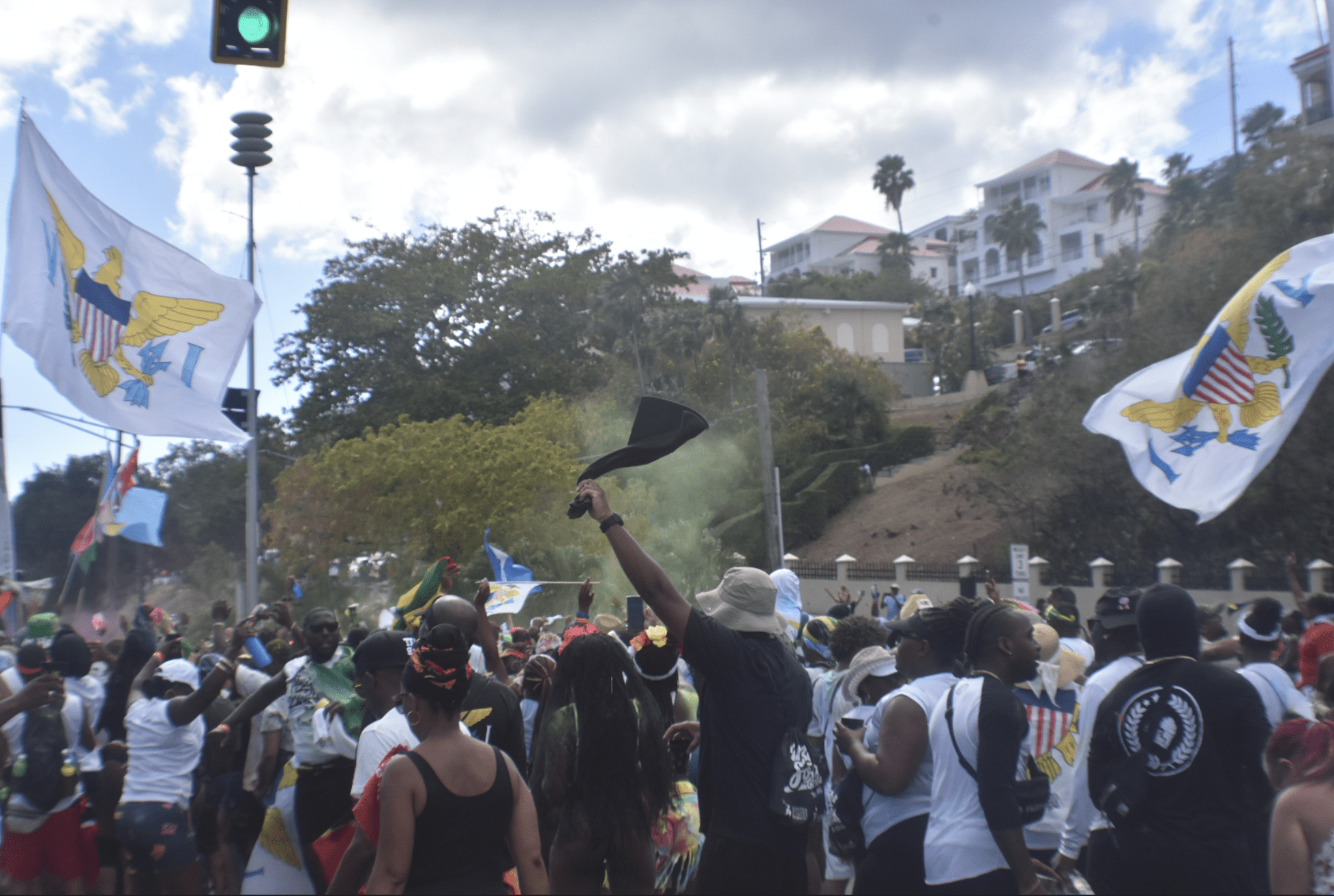 Some people chose to stay out of the heat during the event by standing off to the side to watch in the shade, under umbrellas, in the trunks of their vehicles and on the balcony of the Lucinda Millin Home. Their excitement showed as they danced, sang and cheered.
Virgin Islanders Franke Hoheb and Kim Blackett showed their enjoyment of the festivities as they danced and watched the fete from the sidelines.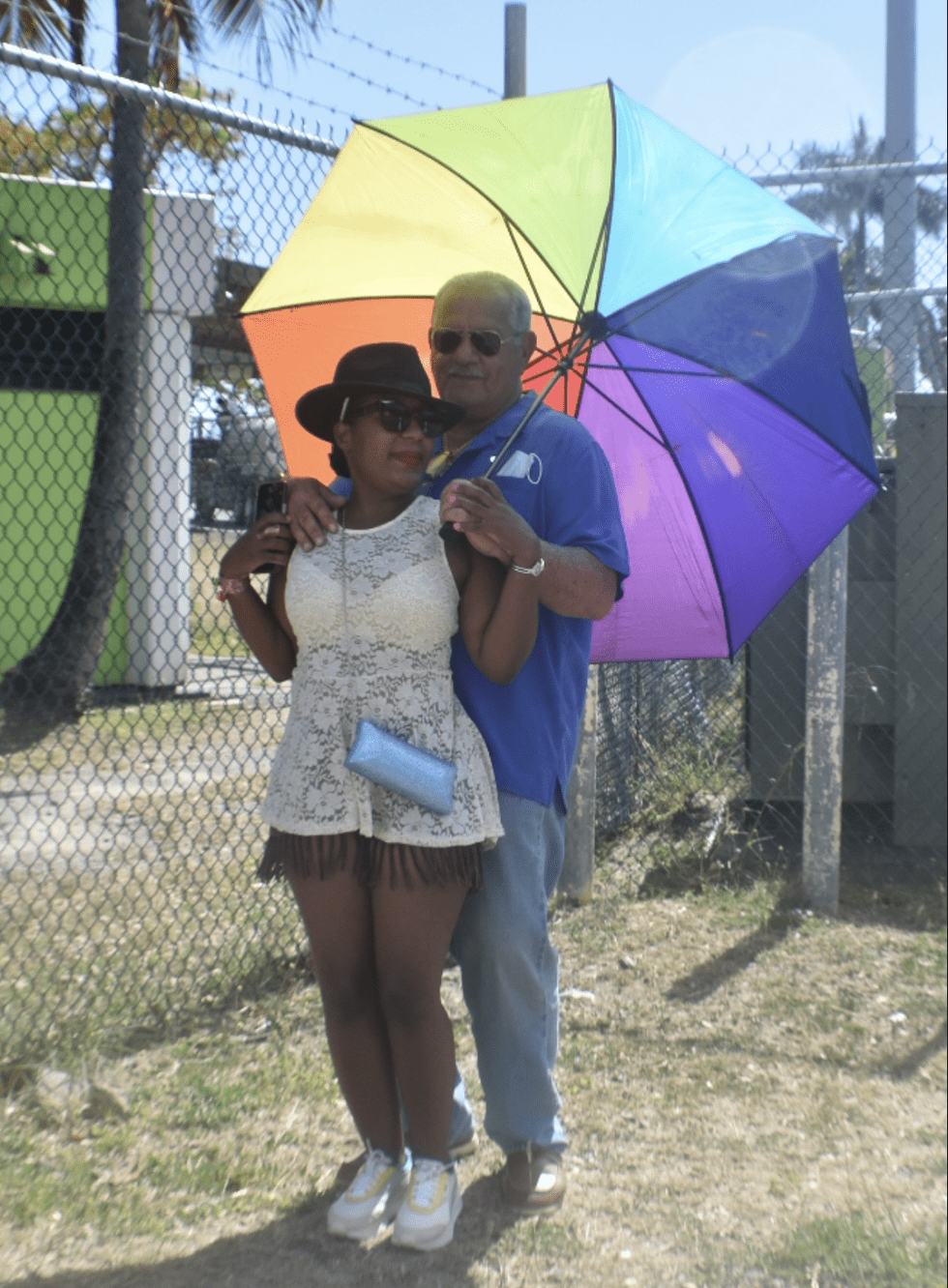 "It's the first time this is happening and we would like to see it continue. I commend the governor and the V.I. Department of Tourism and Festivals. I am all for it. It's Carnival, baby!" said Hoheb.
"It's a good segue into Carnival. I can't wait until the truck passes me and I can jump in and let loose," said Blackett.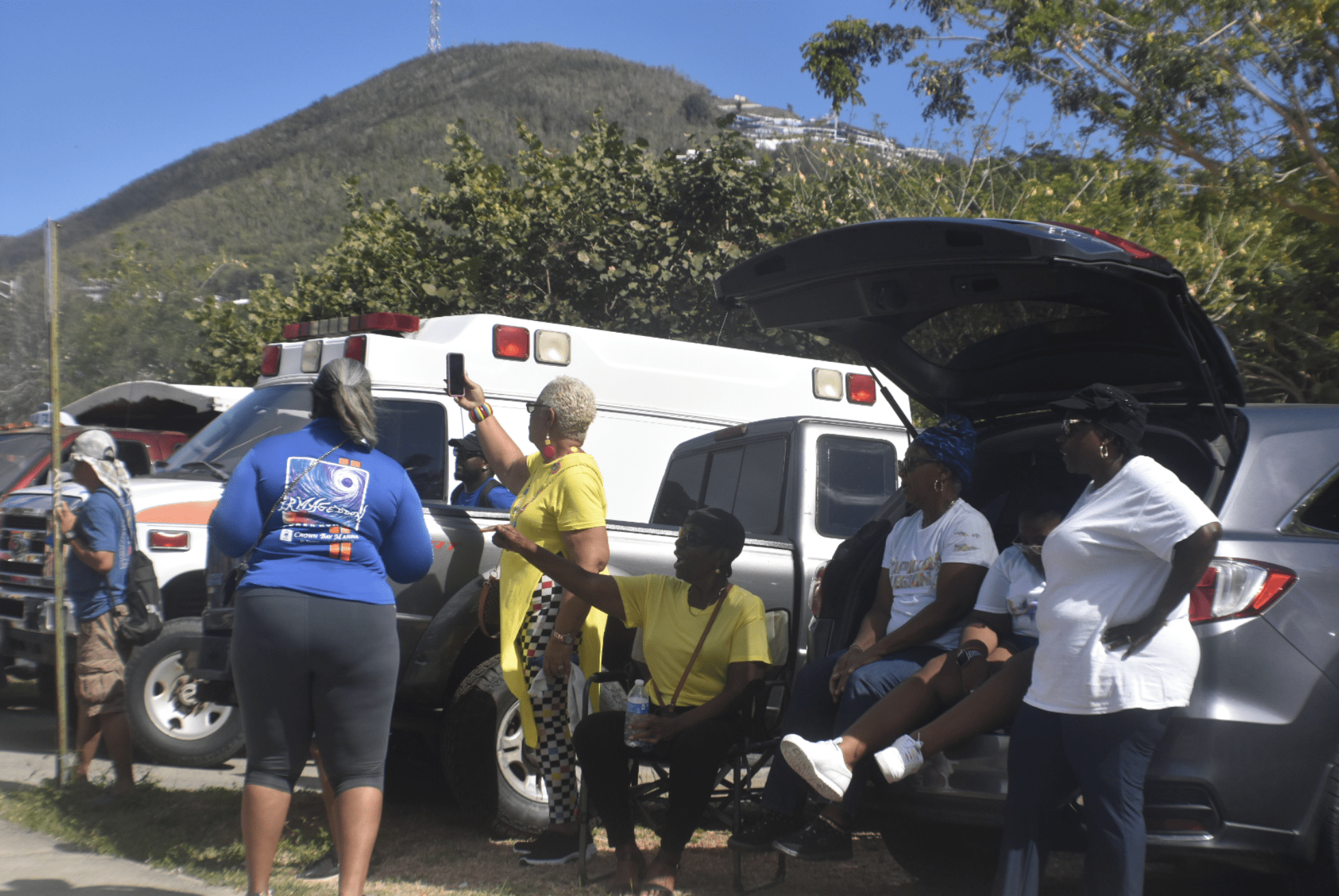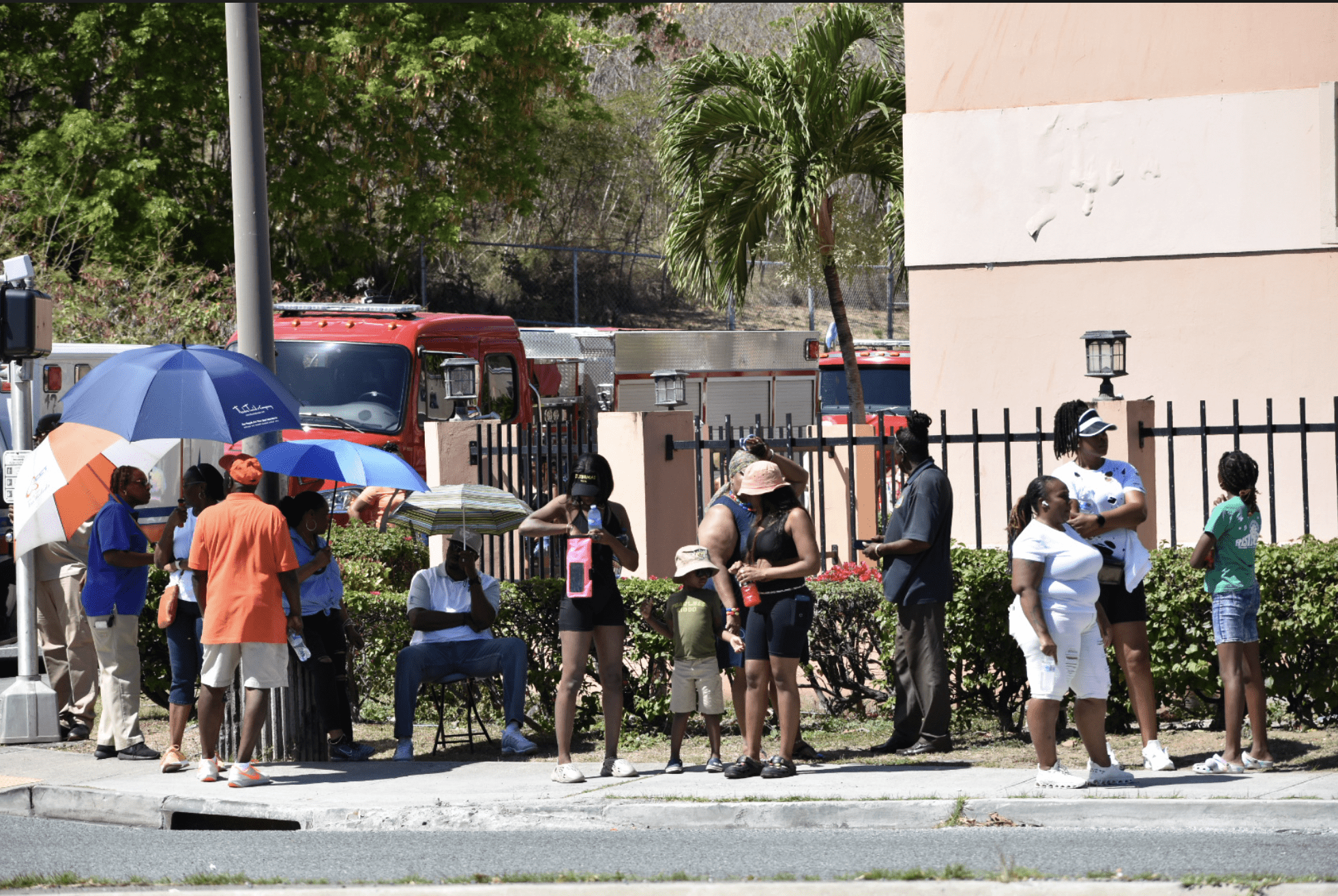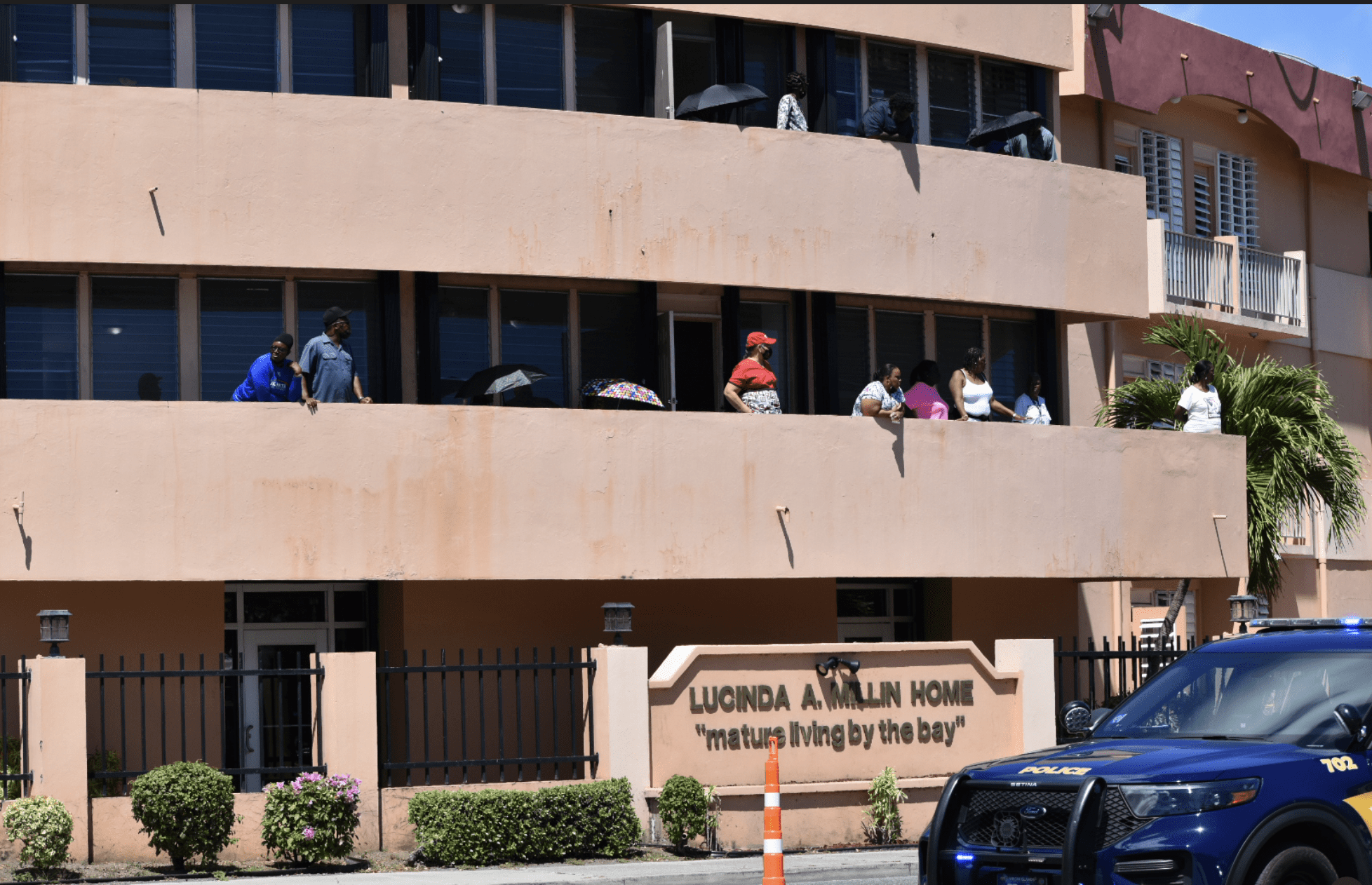 Government workers and students were happy to have been granted a half-day of work and school so they could enjoy the festivities together.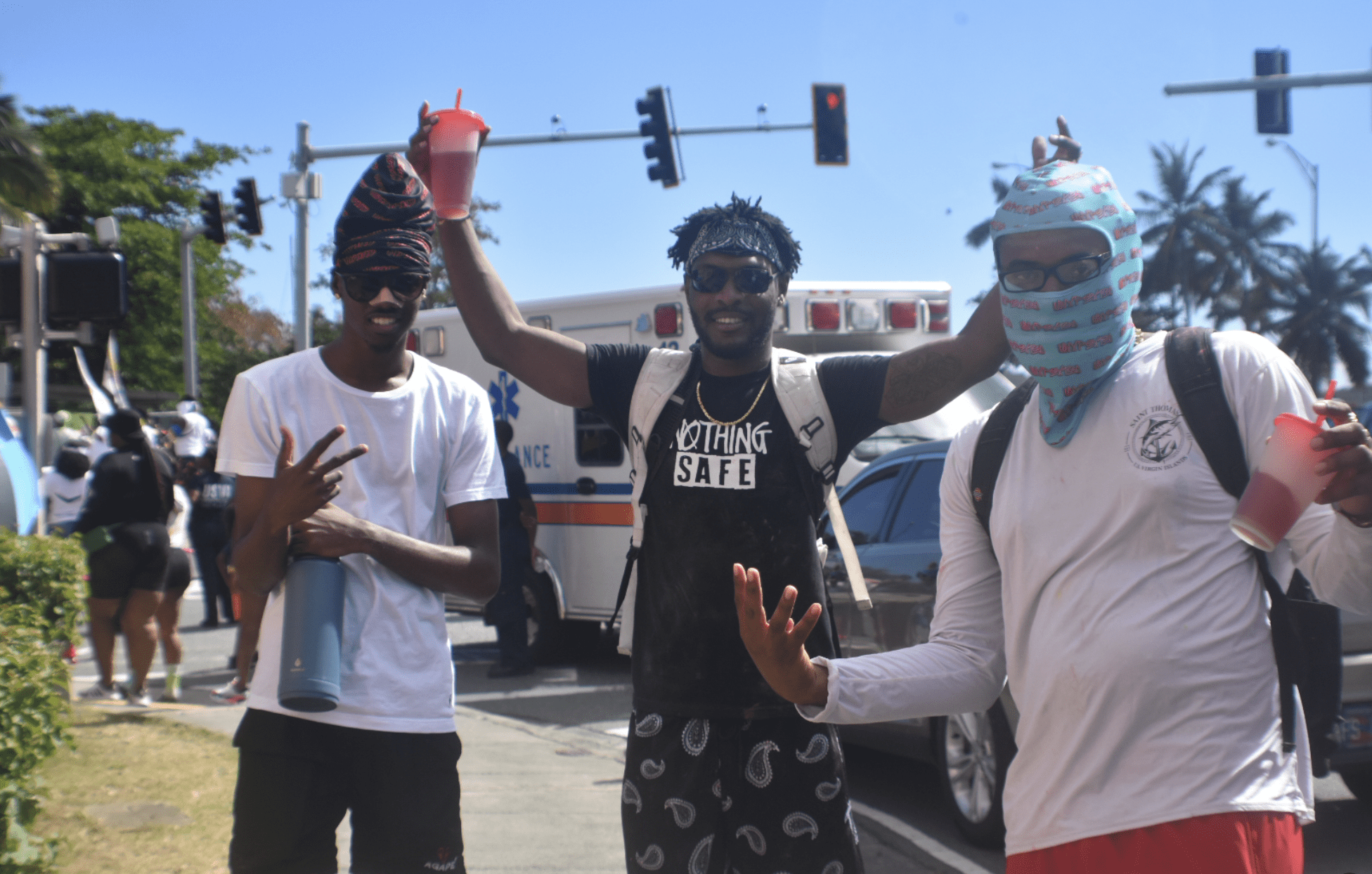 The V.I. Police Department was present along with first responders, who also took a few moments to join in on the fun.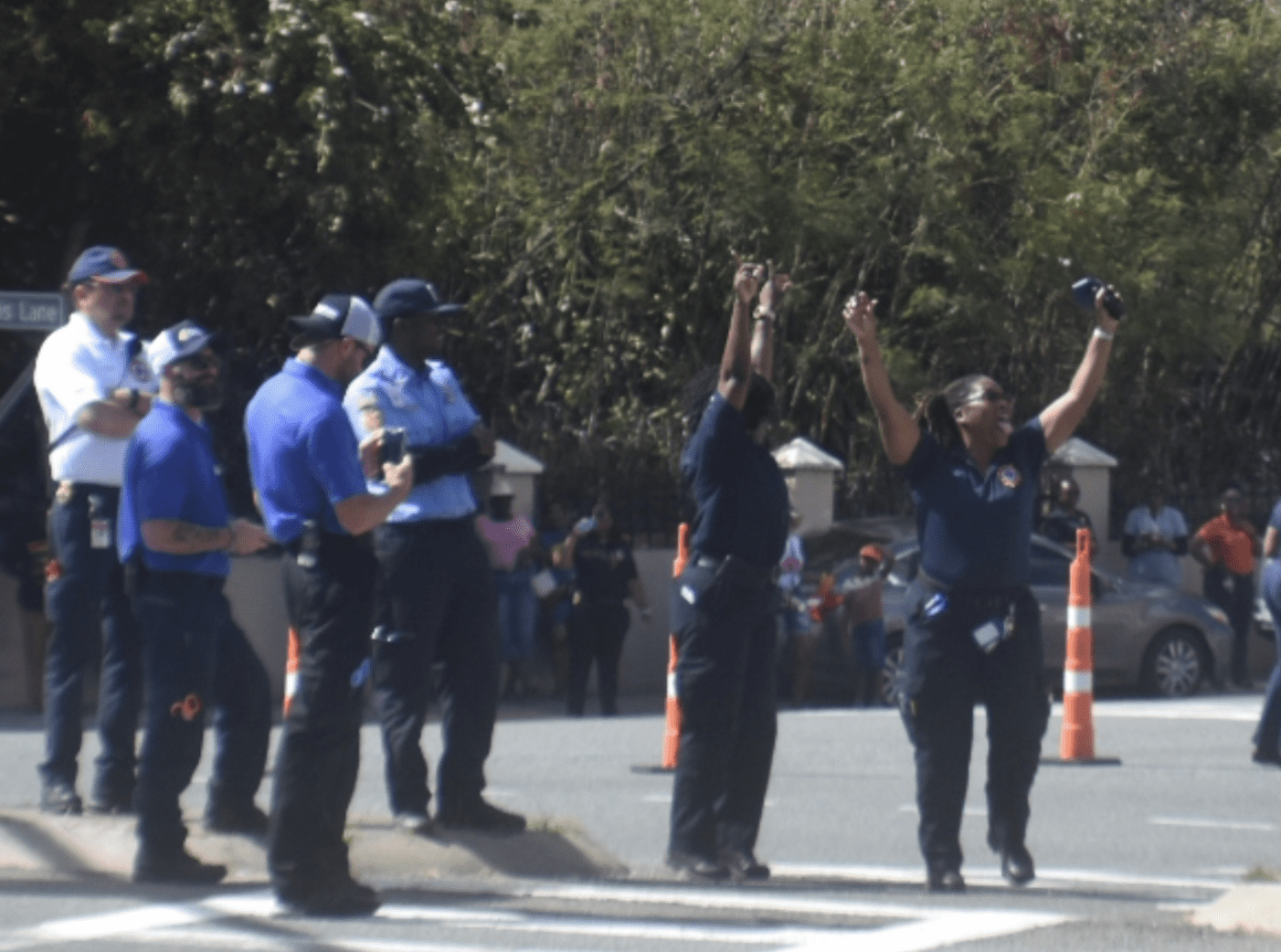 V.I. Carnival Committee chair Edgar Baker Phillips also made an appearance and was extremely happy with the turnout of the event.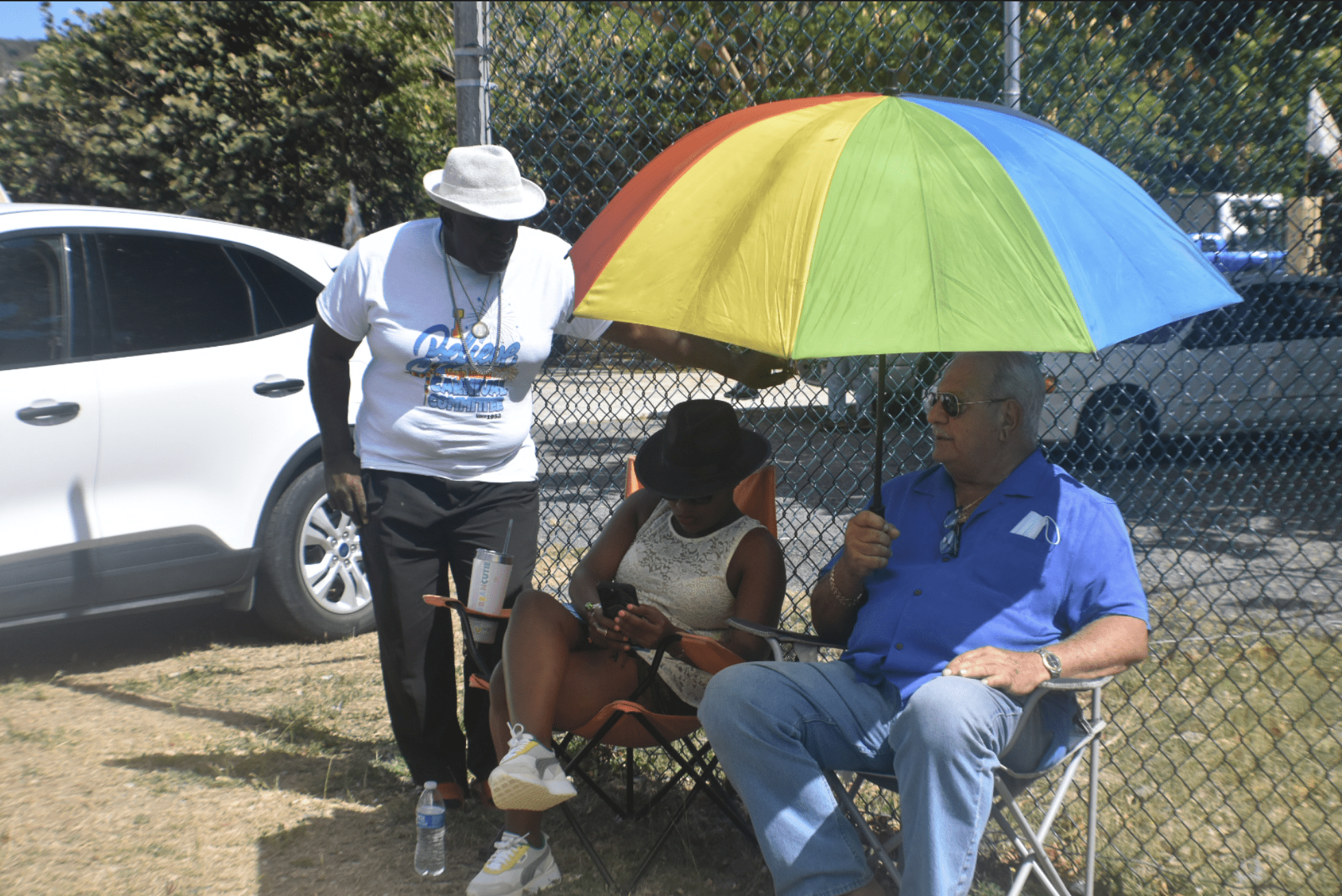 "It is great to collaborate with the cruise line to celebrate the special J'ouvert spirit of Carnival. It's great to see many different Caribbean islands out here being represented along with the U.S. I am looking forward to Carnival," said Baker Phillips.
The tramp continued down Veterans Drive, eventually ending at the Fort Christian parking lot at what will soon be Carnival Village.