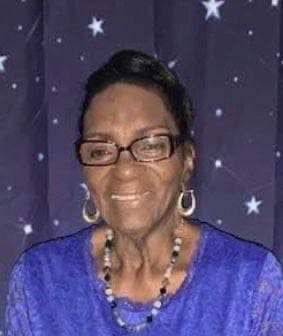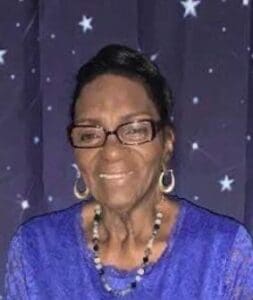 Ophelia Iona Sargeant of Cotton Ground, Nevis, known to many as "Babes" or "Baby D," died on Thursday, March 16.
She was preceded in death by her parents: William and Elva Sargeant; sisters: Gladys Southwell, Elfreda Pemberton, Gwendolyn Jones, Heather Sargeant, Ceta Sargeant and Millicent Sargeant; brothers: Albert Pemberton, Manassah Sargeant, Melville Sargeant and Sonny Sargeant; grandson, Kenny Sargeant; and nephews: Boston Pemberton, Peppep Fleming, Conrad Pemberton and Marvin Sargeant.
She is survived by her five children: Jacinth Sargeant, Stefbert Sargeant, Deslyn Sargeant, Lavette Sargeant and Troy Lenrie Sargeant; grandchildren: Ellery Hull, Gregory Hull, Peter Abraham, Kyle Sargeant, Keyon Sargeant, Casey Sargeant, Tashaun Soto, Francisco Soto III and Shase Soto; great-grandchildren: Sidney Grace Soto, Trezdon Sargeant, Jah'yer Sargeant, Reign Sargeant, Royal Sargeant, Zaniel France, Jhordan Sargeant, Zyanne France and Zalaiya France; sisters: Faustina Sargeant Richardson and Ita Sargeant; and brothers: Livingstone Sargeant and Carney Sargeant.
She is also survived by nephews: Loughton B. Sargeant, Everett Sargeant, Ossie Sargeant, Malcolm Sargeant, Durmoth Jones, Burl Jones, Tavo Sargeant, Trent Sargeant, Ricky Richardson, Rustum Southwell, Shakespeare Southwell, Charles Sargeant, Saga Pemberton and Allen Fleming; and nieces: Glenice Jones, Janice Jones, Avril Jones, Maunette Jones-Thompson, Soja Sargeant, Deborah Richardson-Peter, Nicole Richardson-Girard, Pixie Southwell, Vickie Southwell, Lorenza Southwell, Lorenza Sargeant, Eloise Sargeant, Gleniva Sargeant, Mercedes Sargeant and Andrea Sargeant.
Other survivors include more nieces: Vanessa Sargeant, Floretta Pemberton, Arlene Pemberton, Gloris Pemberton, Vanessa Fleming, Shermel Pemberton, Rose Pemberton, Civilla Sargeant, Karen Sargeant, Kay Sargeant, Tara Sargeant, Lucretia Sargeant,  Charlene Sargeant, Evana Fleming and Naomi Fleming; great-nephews: Sean Sargeant, Lejaune Sargeant, Everett Sargeant Jr. and Zavi Sargeant; great-niece, Bevita Sargeant; daughters-in-law, Garilyn Olivia Sargeant and Candace Sargeant; special friends: Sonia Nisbett and Everson "Monkey" Nisbett; and many other family and friends too numerous to mention.
The funeral service will take place at 9 a.m., Thursday, April 6, at Way of the Cross Baptist Church in Catherine's Rest, St. Croix. Interment will be at St. Thomas' Anglican Church Cemetery, Nevis, West Indies.
Live Streaming
https://www.youtube.com/@wayofthecrossvi