The UVI community is ready to welcome back students, faculty, and visitors this weekend as Afternoon on the Green returns to St. Thomas. Organizers say hundreds of participants are expected to gather on the Herman Moore Golf Course to mingle, taste the hand of local cooks, and enjoy some cultural delights.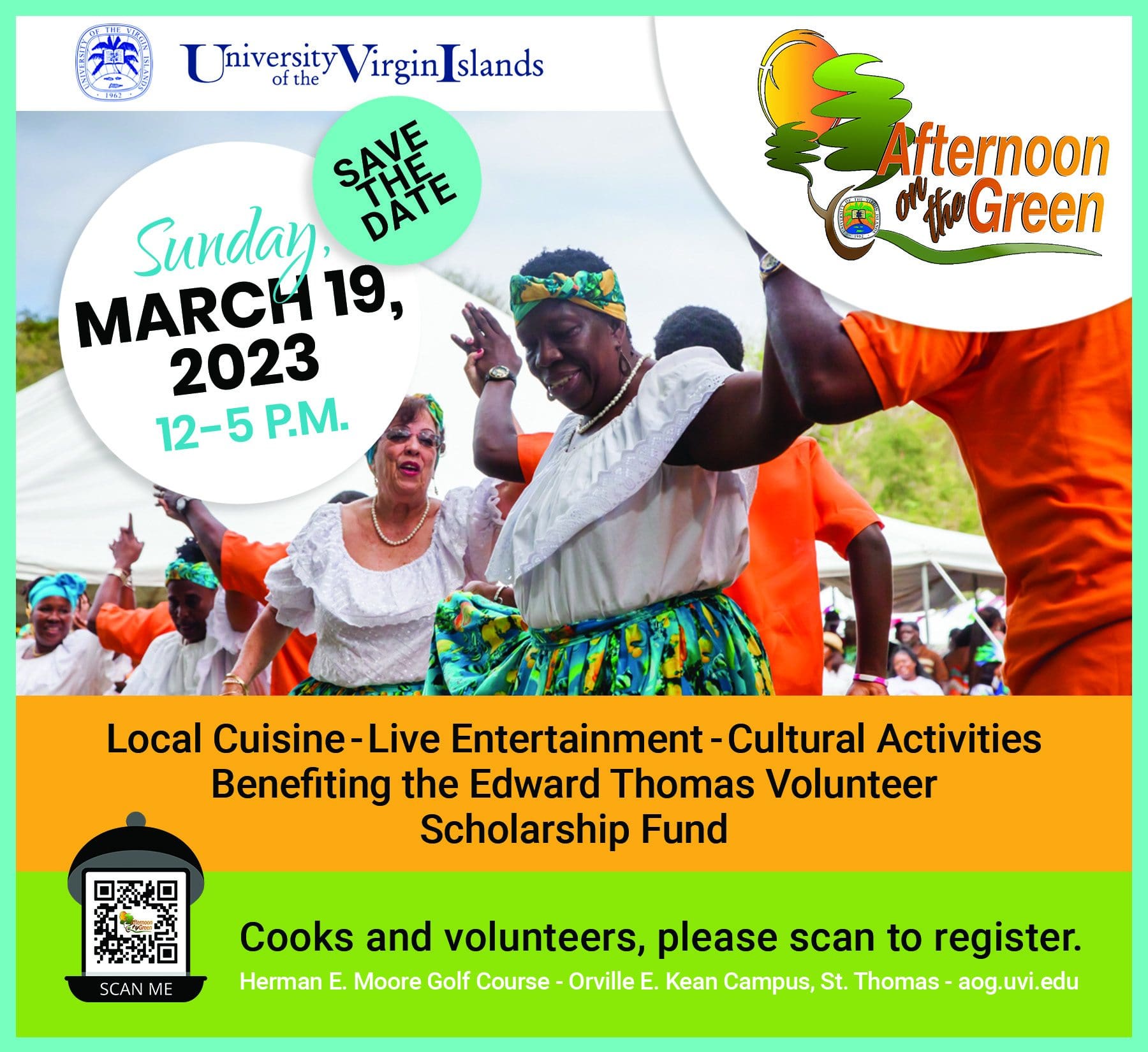 Twenty-twenty-three marks the resumption of festivities that were an annual event until the COVID-19 pandemic disrupted public gatherings, said organizing committee chairman Kyza Callwood. But when Sunday comes, dozens of cooks are expected to line serving stations with 100 donated dishes, he said.
UVI President David Hall will greet the public during a brief welcoming ceremony as the festivities get underway. Dance troupes and a cultural demonstration of headpiece making are on the entertainment roster.
A children's activity area is planned for that day, and music from deejays and live performances are scheduled to start around noon. The National Weather Service, San Juan, predicts mostly sunny skies, with highs in the low 80s for the U.S. Virgin Islands on the day of the event.
The number of soups and dessert entries in the tasting tents is abundant this year, Callwood said. Donated dishes, sold in sample sizes, help the university raise funds for the Edward Thomas Volunteer Scholarship Fund. And, Callwood said, those attending that day will be treated to a Sunday afternoon surprise.
Afternoon on the Green is also seen by school administrators as a chance to meet families with high school-age students who might consider enrolling at UVI. "There will be an admissions team out in full force," the organizers said. Representatives of different academic departments are also expected to present interactive displays.
Organizers say parking will be available in different locations around the UVI St. Thomas campus. Visit Afternoon on the Green Facebook page for more information.