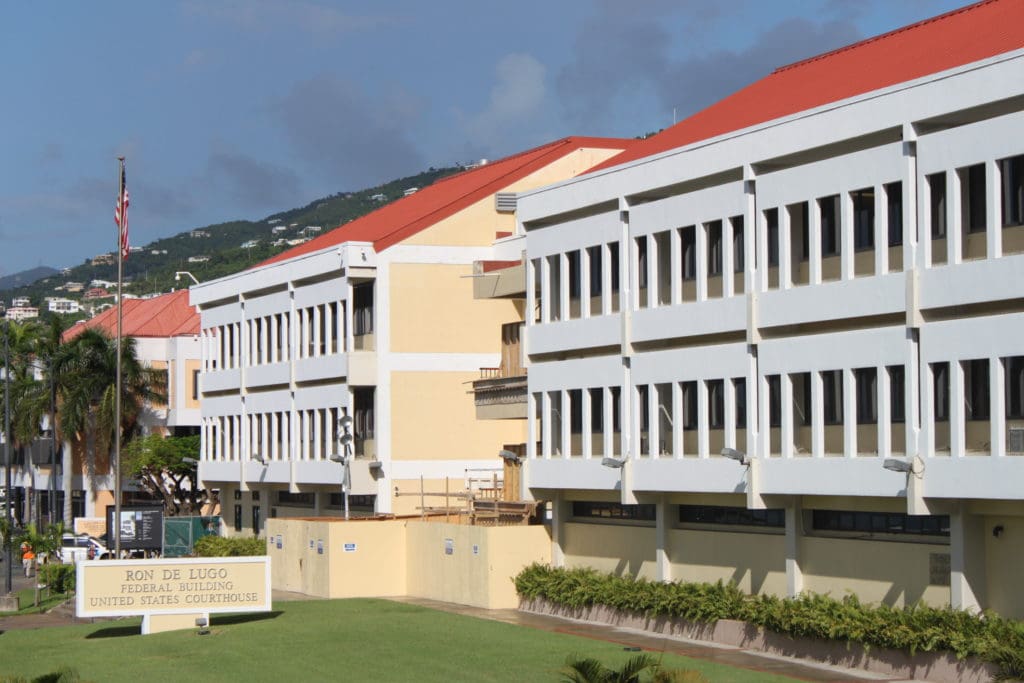 Sentencing day came for St. Thomas boxer John Jackson on Thursday in District Court. Once a popular local athlete with a promising career ahead of him, Jackson stood silently as Chief District Judge Robert Molloy denounced him as a "classic sexual predator."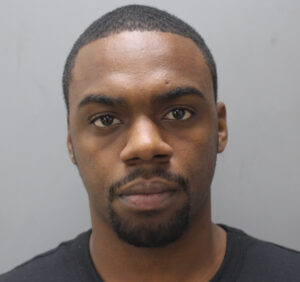 Then the judge ordered Jackson, 33, to serve 25 years following his conviction in April for producing child pornography, transporting minors for the purpose of committing sex crimes, and first and second-degree rape. Molloy also told the defendant he must register as a sex offender when he completes his prison term.
Added to that, the judge ordered Jackson to serve supervised release for the rest of his life after serving his sentence. He was also directed to pay restitution to three female minors he was found guilty of luring into sexual encounters with him.
At the time of the offenses, prosecutors were able to show that the minors were ages 14, 15, and 16. They were also able to show that some of those acts were captured as digital cell phone recordings. At Thursday's hearing, Assistant U.S. Attorney Natasha Baker also produced a photo in evidence of brownies found at the scene of one sexual encounter, which later tested positive for marijuana.
Jackson never consumed the intoxicants, Baker said, but he made them available for his underaged sex partners. And as the prosecution argued for harsh sentencing, Baker also pointed to testimony that Jackson would drive to one of his victim's high school campuses to deliver Plan B, which is a type of birth control.
"The defendant committed crimes both against the United States and the territory of the Virgin Islands," Baker said. "One of the most disturbing parts of this case … we are dealing with a predator. The defendant lurked around school campuses. He lurked in message boxes on the Facebook pages of girls."
As a result, the prosecutor said, the lives of those young students changed. Their relationships with their parents and friends changed. Those who once had stellar grades saw those scores decline. Two dropped out of school, and in a witness impact statement, one mother said her once-fun-loving child became emotionless, angry and spontaneously tearful.
"And she has no self-worth. She just feels that she is not worth anything," the mother — identified as Maria — said. Maria added that as a parent, she wants to understand what happened to her child, so she can help her shift from a sexual abuse victim into a survivor.
"I want to help her overcome this trauma," the mother said.
For a moment, the defendant hung his head. But when given a chance by the judge to give a statement to the court prior to sentencing, Jackson declined.
Defense attorney Jason Gonzalez-Delgado asked for leniency. His client had already been behind bars for four years, he said, referring to Jackson's incarceration at the Metropolitan Detention Center in Guaynabo, Puerto Rico, since his February 2019 arrest. Delgado asked for a 15-year prison term. Baker asked for 30-40 years, saying it would take that long before Jackson could begin rehabilitation.
When the moment for sentencing came, Molloy spoke sternly.
"It goes without saying that your actions were very, very heinous. To put it bluntly, you were having sex with children. Children have no business being in sexual relations with adults," the judge said. "In no way am I sympathetic to you for what you have done."
The judge refuted a claim the defendant made about not knowing how old his victims were. Jackson, he said, was driving up to public school campuses in a flashy car to pick up female students dressed in school uniforms.
But as he pronounced the penalty, Molloy chose the middle road. "I believe you are someone who can be rehabilitated, but right now, you are a danger to the community. … Mr. Jackson, you have a problem, and until you recognize that, you are going to continue to be a danger to the community."
Editor's Note: A previous version of this story incorrectly stated that John Jackson delivered candy laced with birth control medicine to a victim at her high school. It was Plan B, a type of birth control.