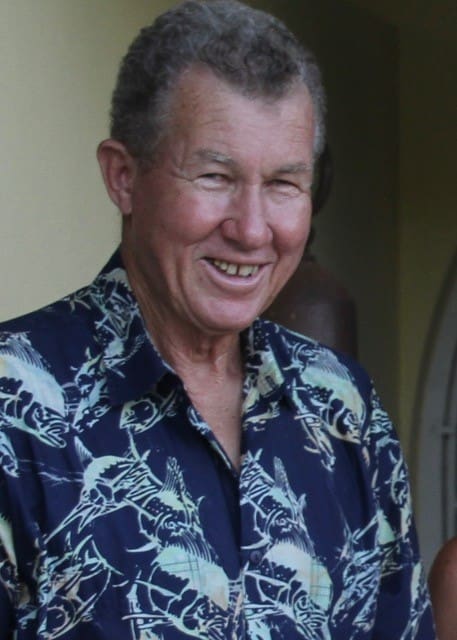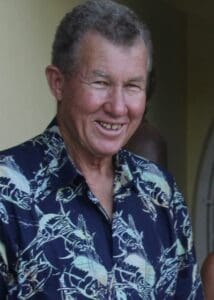 Peter Christian Rasmussen passed away on Jan. 30 at his home on St. Croix. Born on St Thomas on Aug. 18, 1939, he was raised on St Croix.
He was preceded in death by his parents: Johannes and Clementine Rasmussen; brothers: Niels and George; and sister-in-law, Jyette Rasmussen.
He is survived by his wife of 56 years, Julie; son. Erik and daughter-in-law, Rebecca; grandsons: Christian and Brandon; sisters: Laura Jolly, Karen Gunzinger and Jenny Fraebel; brothers-in-law: Walter Jolly, Peter Gunzinger, Richard Fraebel, Russell Bensley, William Bensley and Jack Hume; and sisters-in-law: Claudia Bensley, Heidi Bensley, Connie Hume and Rachel Rasmussen.
He is also survived by nieces and nephews: Loni, Tiia, Micheal, James Fraebel, Stefan and Christine Gunzinger, Kirsten Keeton, Kurt and Kent Jolly, Lisa and Niels Rasmussen, Brigitte and Kaelin Rasmussen, Jon and Matt Bensley, and Bryce and Lucas Bensley; as well as other family members: Robert and Raquel Ruach (Rebecca).
Peter attended St. Mary's School and then San Justo Boarding School in Puerto Rico. He then attended Brockport State University in N.Y., where he met his beautiful wife, Julie. He graduated with his master's in education and returned to St. Thomas with his family and began working for the V.I. Department of Education as director of Planning, Research and Evaluation.
He then relocated back to St. Croix where he worked for Rasmussen Enterprise, R.J Reynold's Tobacco, Tom Hannon & Co and ultimately P. Rasmussen Wholesale until retirement in 2000.
Prior to and during his college years, Peter was a standout basketball player, softball player and avid sports fan.  He enjoyed fishing on the Miss Becky with his family, golfing and gardening and watching his two grandsons playing on the baseball field and basketball court.
Peter was so loved and will be greatly missed and remembered as a caring man with a wonderfully mischievous sense of humor.
Our family would like to thank Continuum Care and especially Loraine McIntosh for the excellent care given to Peter. Also, Jacinta Fevruer for all her loving support and help. A Celebration of Life will be held at a later date.