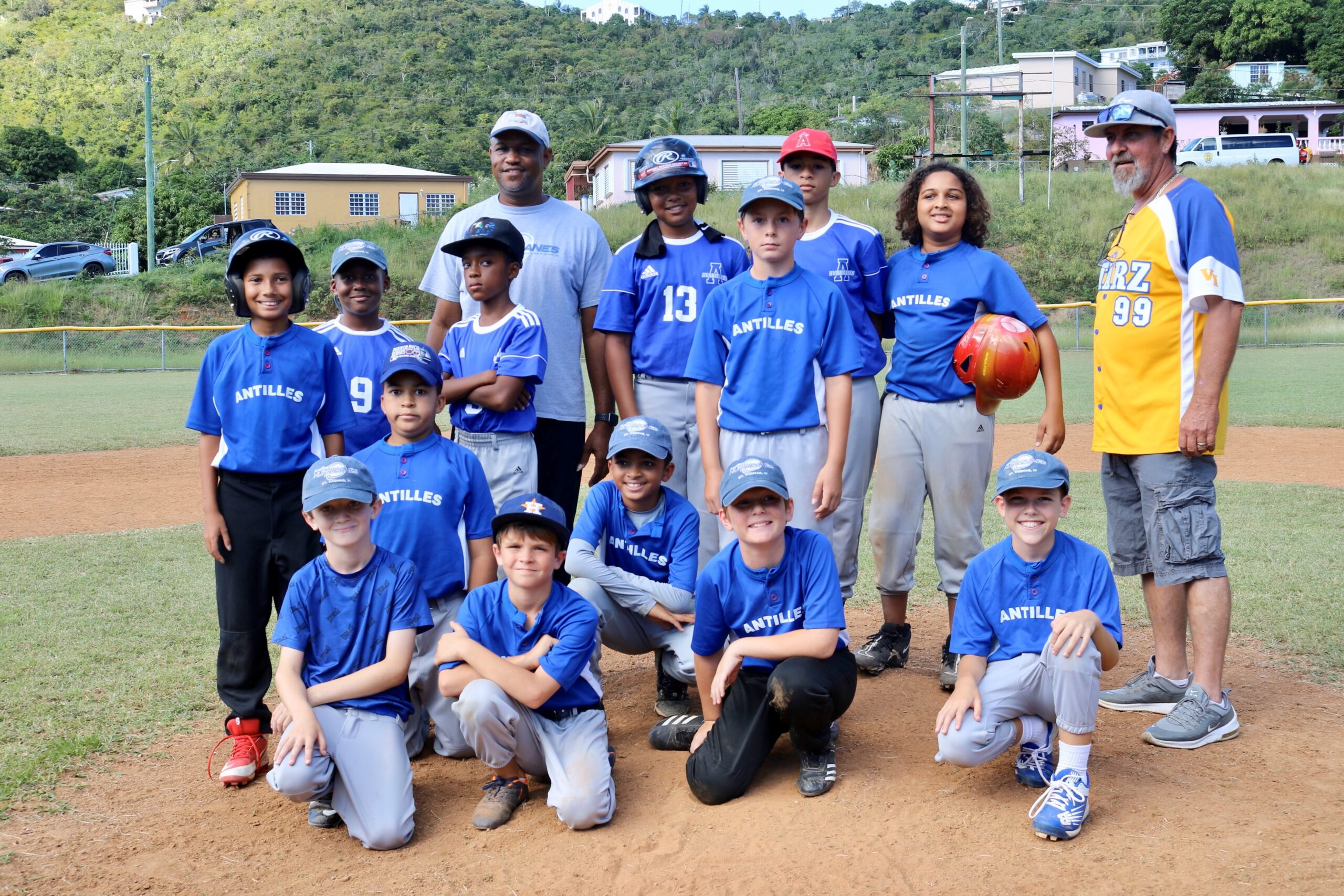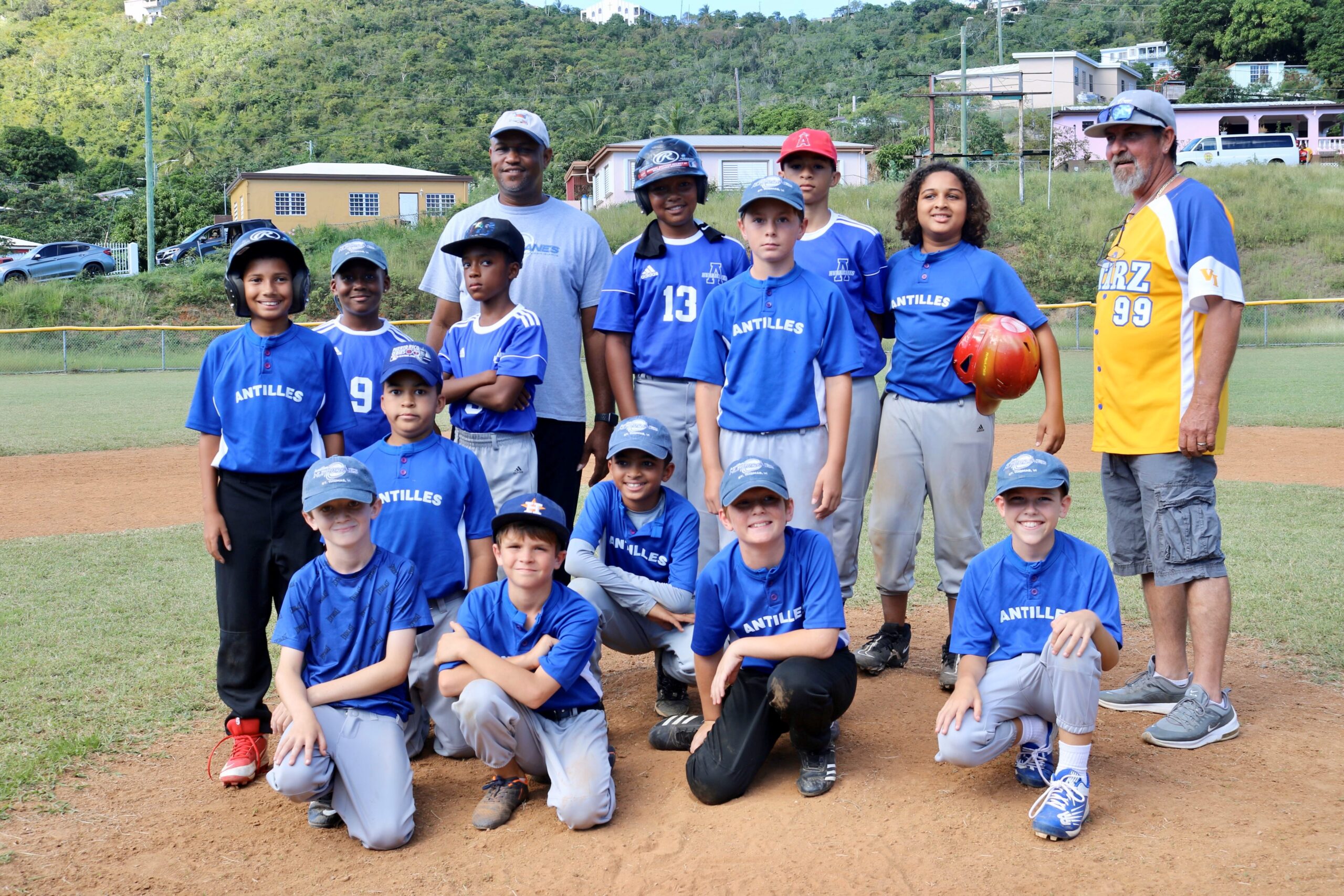 It was a long time coming as championship day for the St. Thomas/St. John Interscholastic Athletic Association (IAA) elementary baseball league was scheduled and rescheduled multiple times. But on Saturday, the day finally arrived and the fans at the Alvin McBean Ballpark saw the Hurricanes of Antilles School (7-1) defeat the Panthers of Ulla F. Muller Elementary School (7-1) by the score of 12-2.
The extra time meant both aces would be available to pitch for their respective team, Malakai Nieboer for the Hurricanes and the return of Kayden Archibald for the Panthers. Kayden sustained a broken arm midway through the season and was back on the field for the big game.
Antilles won the coin flip and elected to take the field first. After retiring the first three batters of the game, the Hurricanes played small to manufacture the first run of the game. Lead-off batter Jerome Boschulte Jr. bunted his way on base. He then proceeded to steal second and third before scampering home courtesy of a wild pitch.
Control issues hurt Nieboer in the top of the second as he hit two batters, allowing the Panthers' Le'Jonte Davis to score, knotting the game at 1-1.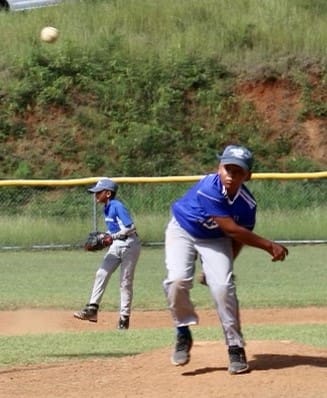 The Hurricanes used miscues by the Panthers in the bottom of the second to bust the game wide open. The inning started with a walk to Liam Yoder. Archibald then struck out the next two batters. Then Kolin Sammy drew a walk before Boschulte struck an infield hit, loading the bases. Yoder and Sammy both scored on two wild pitches. Antilles scored their final run of that inning when the Panthers' second baseman fielded a ground ball but froze, allowing Boschulte to cross the plate.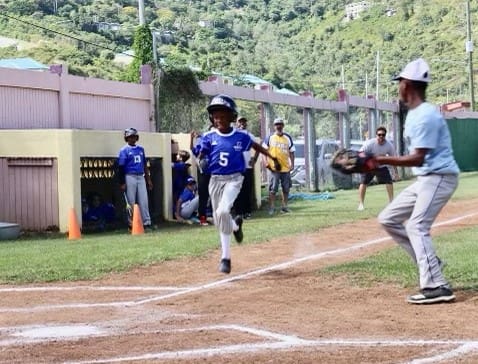 Muller School could only muster one more run in the fourth inning. Antilles School used two four-run innings to capture the title by the score of 12-2. Nieboer was the winning pitcher, striking out 10 in 4 2/3 innings of work. Archibald went two innings and struck out six Hurricanes. Archibald and Kingston Jn Baptiste collected the only two hits for the Panthers. Boschulte and Nieboer recorded two hits each and Omar Brown also singled in the game for the Hurricanes.