Commissioner of Health Justa E. Encarnacion advises the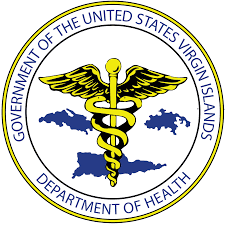 St. Croix public that the Maternal Child Health (MCH), the Community Health, and the Communicable Disease clinics will relocate over the weekend of Jan. 14-16 to the second floor of No. 35 Castle Coakley, Unit 5, known as the Old Caribe Home Center Building.
The MCH and Communicable Disease clinics were formerly located in the Charles Harwood Memorial Complex parking lot. The Community Health Clinic was located in Modular One, which is also at the Charles Harwood site.
The relocated clinics will be operational at the new location on Tuesday, Jan. 17, and will resume regular clinic hours between 8 a.m. and 5 p.m. The hours of operation for the COVID-19 and Influenza vaccine clinics will be 9 a.m. to 3 p.m., Monday through Thursday.
The Community Health Clinic can still be reached by telephoning 718-1311, extension 3760 or 3796, and the MCH clinic can be reached by telephoning 718-1311, extension 3201 or 3875.
Appointments for the Communicable Disease Clinic can be made by calling 227-1237.