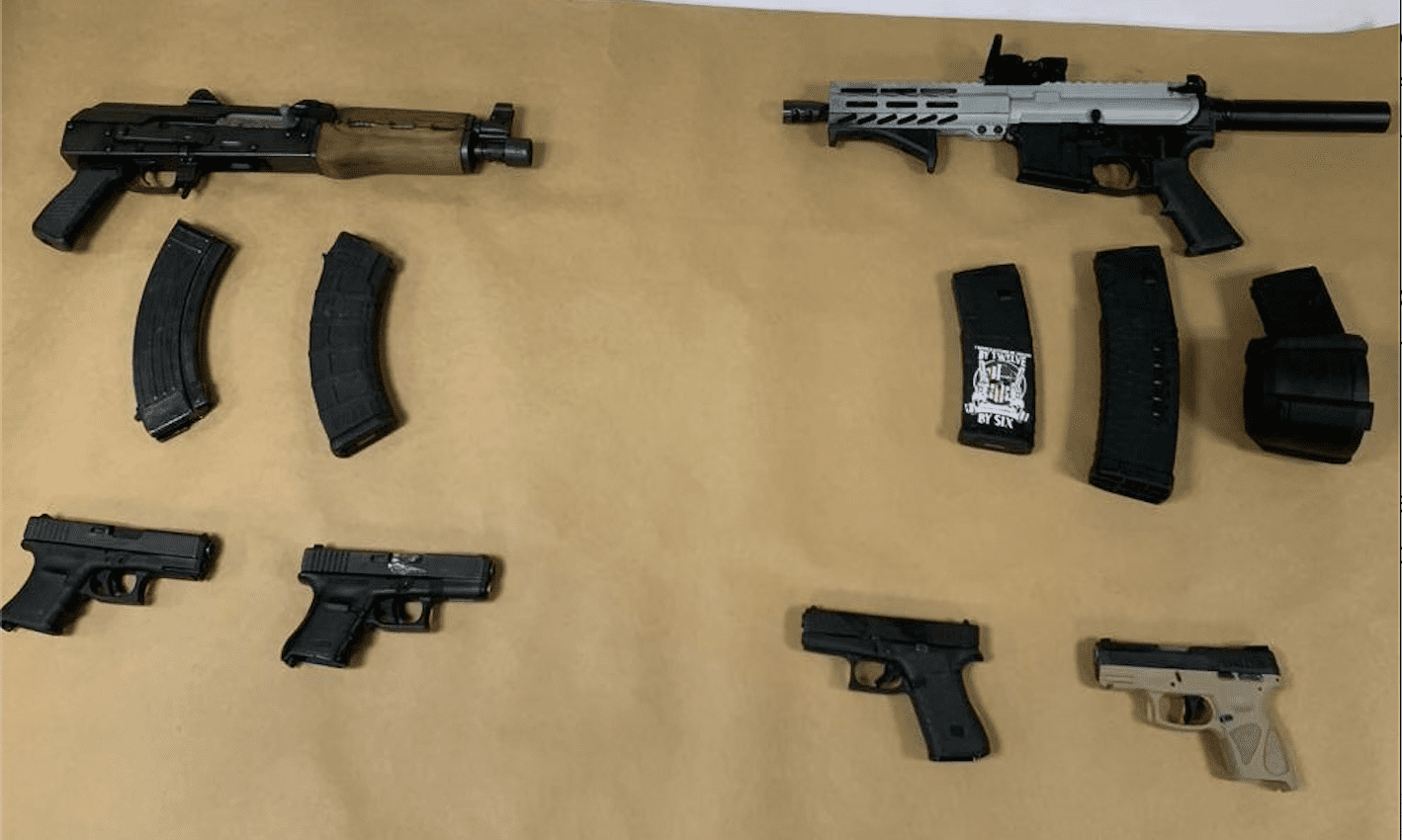 A man on St. Thomas was arrested Sunday for possessing an unlicensed firearm, the V.I. Police Department reported.
The Special Operations Bureau and the VIPD Intelligence Unit were conducting Operation Humble, "a shots firing suppression and apprehension operation" in the Savan area Sunday due to the number of shots that were being fired by individuals, according to the police report. Three men were observed in Snegle Gade behind Weeks Bakery, where shots were being discharged, it said.
Information obtained through the surveillance led officers into the alleyway of Snegle Gade where the three suspects were but two of them fled the scene. The third suspect, Jackoy Mulraine, was apprehended after the arresting officer saw him remove a firearm from his waist in an attempt to toss the firearm into the bush, the report stated.
During the Operation Humble initiative, officers also confiscated six firearms from two
vehicles in Contant, for a total of seven recovered firearms within the first hour of
2023, police said. The matter is pending investigation, the report stated.
Mulrain was arrested and charged with possessing an unlicensed firearm,
obliterated serial number, and having an unlicensed firearm within 1,000 feet of a school. His bail was set at $150,000. Unable to post bail, he was remanded to the V.I. Bureau of Corrections pending his advice of rights hearing, set for Tuesday, police said.