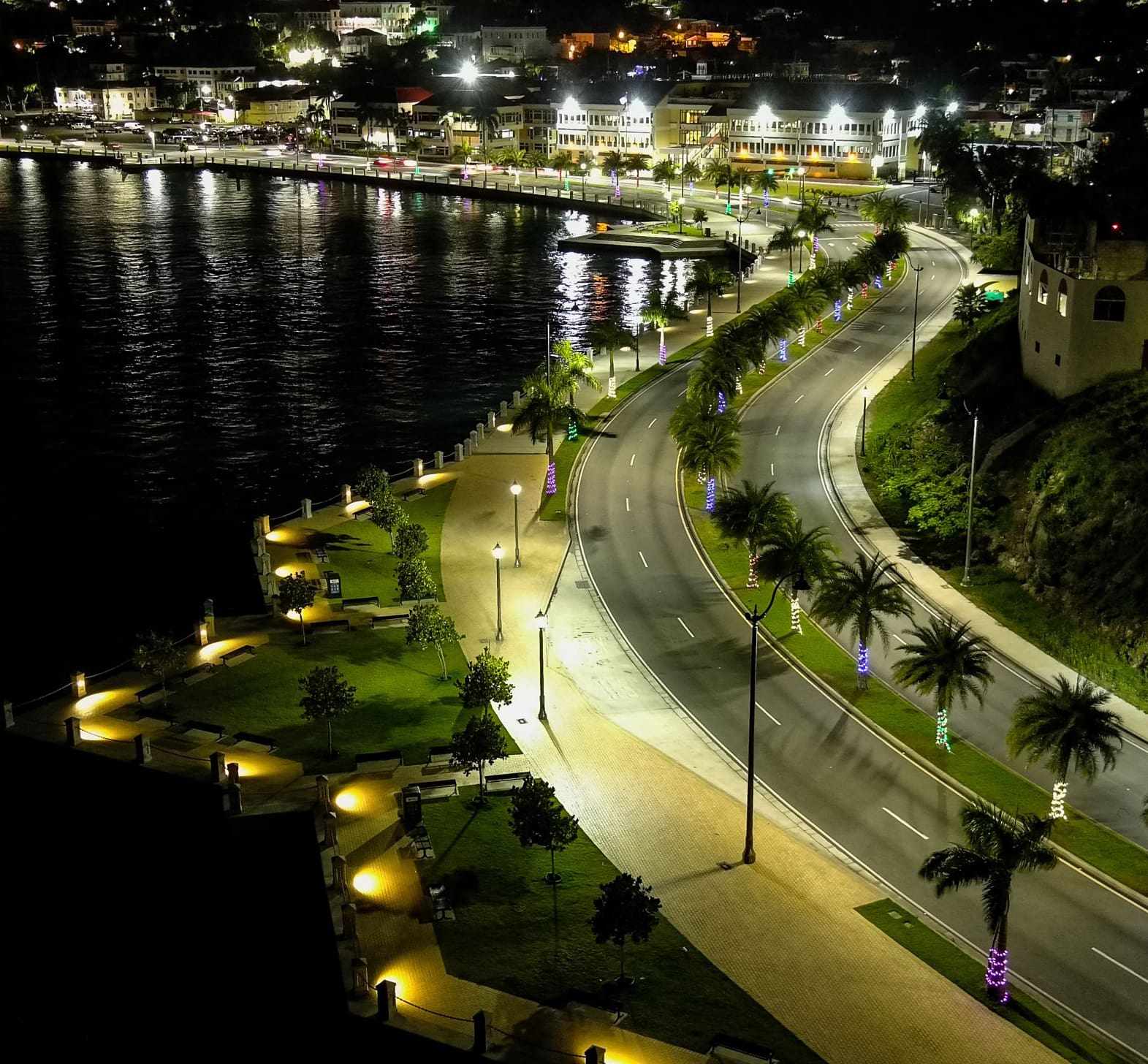 As the sun sets on St. Thomas, Veterans Drive comes alive with thousands of twinkling lights. Stretching from Pueblo in Sub Base along the waterfront highway to the Lucinda Millin intersection, the nearly 200 palm trees along the roadway are decorated in holiday lights.
Now in its second year, "Deck the Palms" Veterans Drive waterfront spectacle is a gift to the
community from Government House and Oriental Bank, who engineered and funded the light display, according to a press release announcing the attraction. This year, the project is additionally supported and funded by the Public Works and Tourism departments.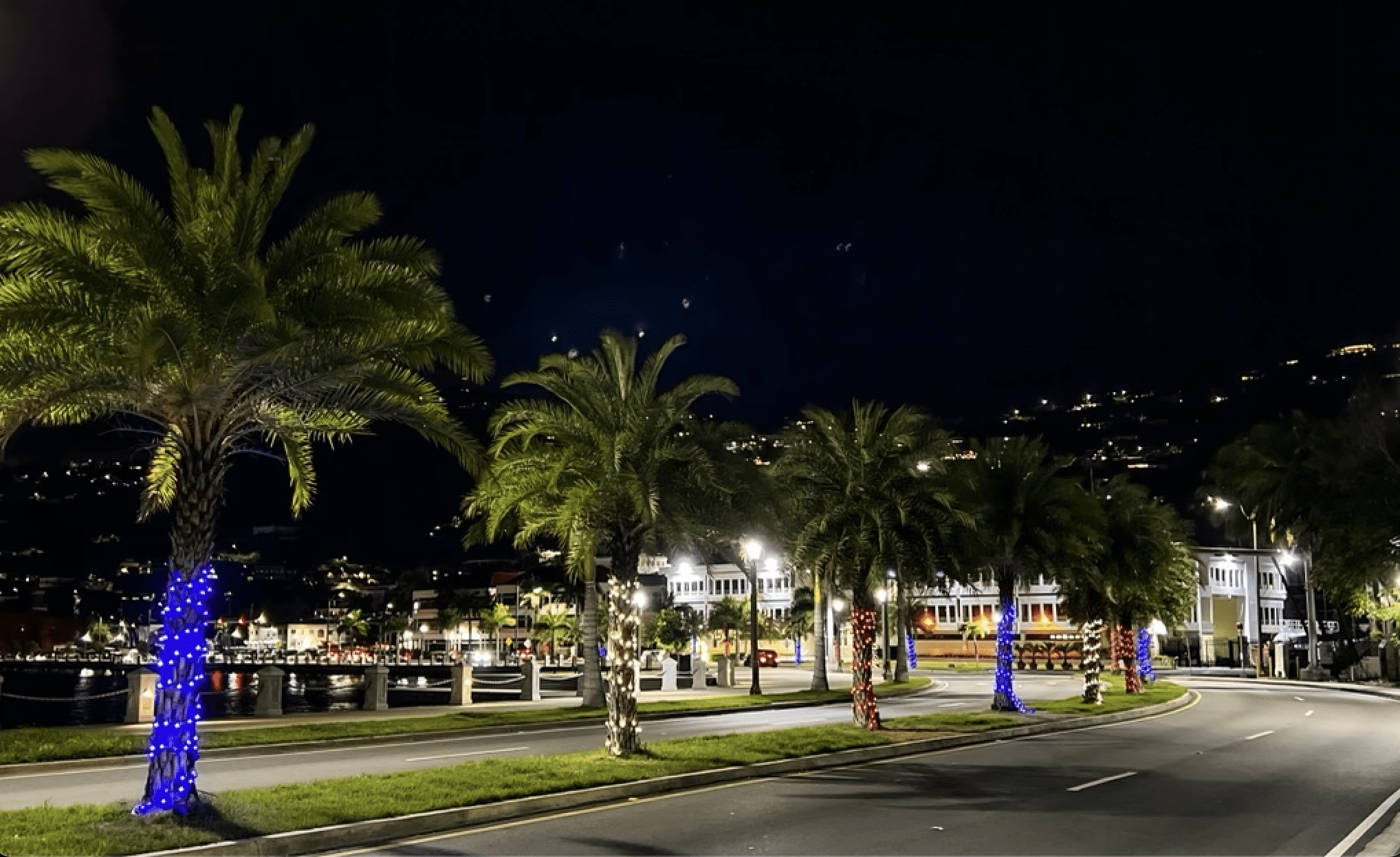 "As we welcome the holiday season, this joyful holiday gift to our community and visitors to our islands heralds many celebrations on St. Thomas, including Miracle on Main Street and the Havensight and Crown Bay tree lighting ceremonies. We welcome a bright and hopeful new year," said Gov. Albert Bryan Jr.
"We wanted to create holiday magic for our community to lift spirits and make the season bright. We hope that the project will continue growing and include more streets and neighborhoods, making the season of lights ever more joyous," said co-sponsor Oriental USVI Regional Manager Attallah Bertrand-Rogers.
Along the new waterfront promenade, a display of bright red, white, blue, purple, and gold
lights line the highway in a nod to the 2023 inauguration of Bryan and Lt. Gov. Tregenza Roach on Jan. 2. The array continues west on Veterans Drive through Frenchtown and back to Sub Base, with 10,000 twinkling solar fairy lights.