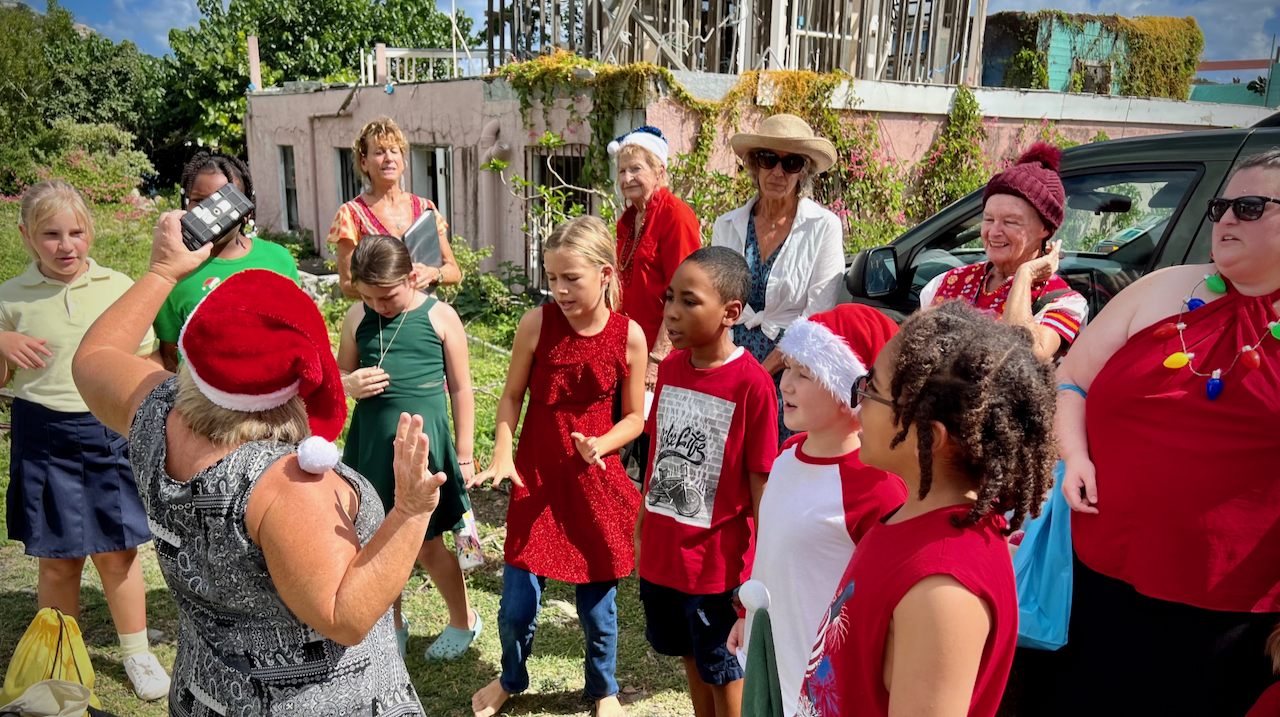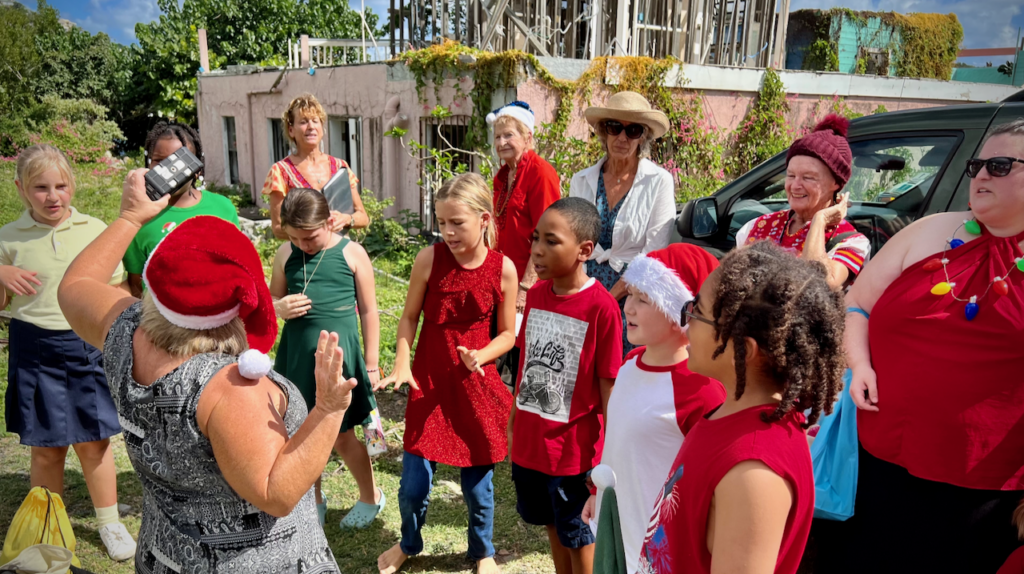 Sing St. John will hold its fifth annual Holiday Celebration in Cruz Bay's Frank Powell Park on Friday, Dec. 23, from 6 to 8 p.m. It's the first chance since 2019 for community members to gather together in person and celebrate the holidays with live music that evokes the spirit of the festive season.
"The event had been held on Zoom for the past two years because of the COVID pandemic," said Kristen Carmichael-Bowers, director of Sing St. John. "So now, being back in person is more joyful than ever!"
While the St. John Recovery Choir provides the largest portion of the evening's music with songs for Hanukkah, Solstice, Christmas, Kwanzaa and Old Year's Night/New Year's Eve, this is very much a community effort.
The program will begin with performances by three church choirs. Our Lady of Mt. Carmel Roman Catholic Church Choir, the Bethany-Emmaus Moravian Joint Choir, and the Nazareth Evangelical Lutheran Church Choir will each take their turn on the bandstand.
St. John youngsters will get their chance to shine as well. The Ocama Youth Choir will sing several songs, and the Love City Pan Dragons will fill the night with the sweet sounds of a steel band.
Members of WTJX's Senior Singalong television program will join the Recovery Choir for a song. And the event finishes with a community carol singing and a rousing performance of Handel's "Hallelujah Chorus."
DJ Pete will be the emcee for the evening, and Emmet Prevost will live stream the event on Sing St. John's YouTube channel.
This holiday event is free, but donations are gratefully accepted to defray live streaming and other tech costs. Donations may be made using Venmo, @SingStJohn or online through www.singstjohn.org or by post: Sing St. John, P.O. Box 37, St. John, VI 00831.
Sing St. John's programming is made possible through grants from the Virgin Islands Council on the Arts and the National Endowment for the Arts, the Virgin Islands Lottery, the Community Foundation of the Virgin Islands, as well as donations from Martha and Dana Robes, and generous community organizations, businesses and individuals.