Local artisans and holiday shoppers filled Sib's on the Mountain's parking lot Sunday for the second annual Northside Christmas Market. Holiday cheer filled the air, along with the chatter of family and friends admiring and supporting some of the island's local artists.
Tents and tables were set up early Sunday morning for local vendors to display their arts and crafts from 11 a.m. to 4 p.m.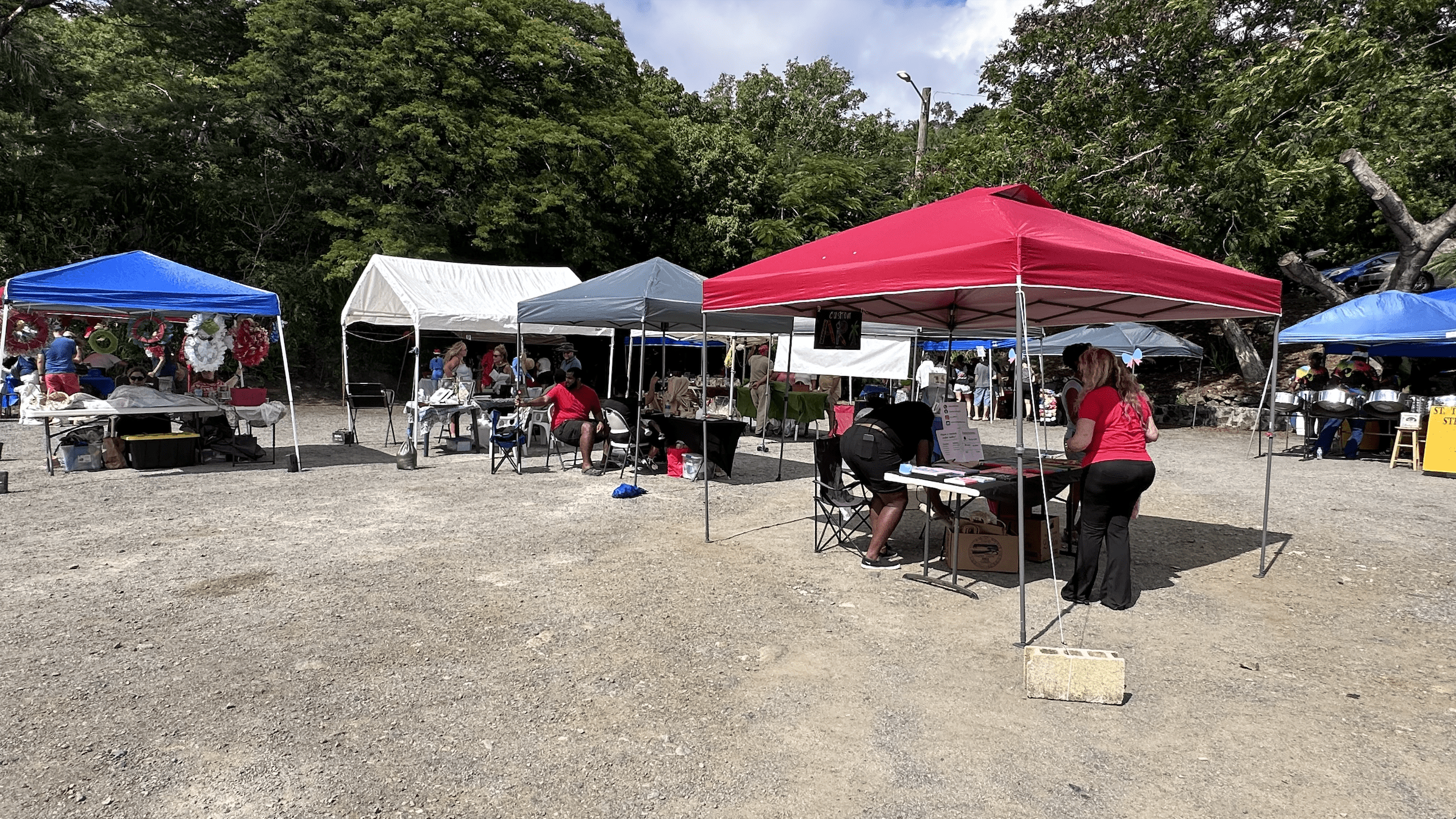 The St. Thomas All Stars Steel Orchestra and the "Accordion Man," Oleik Ledee, volunteered their time and greeted shoppers with music to be enjoyed while perusing the booths.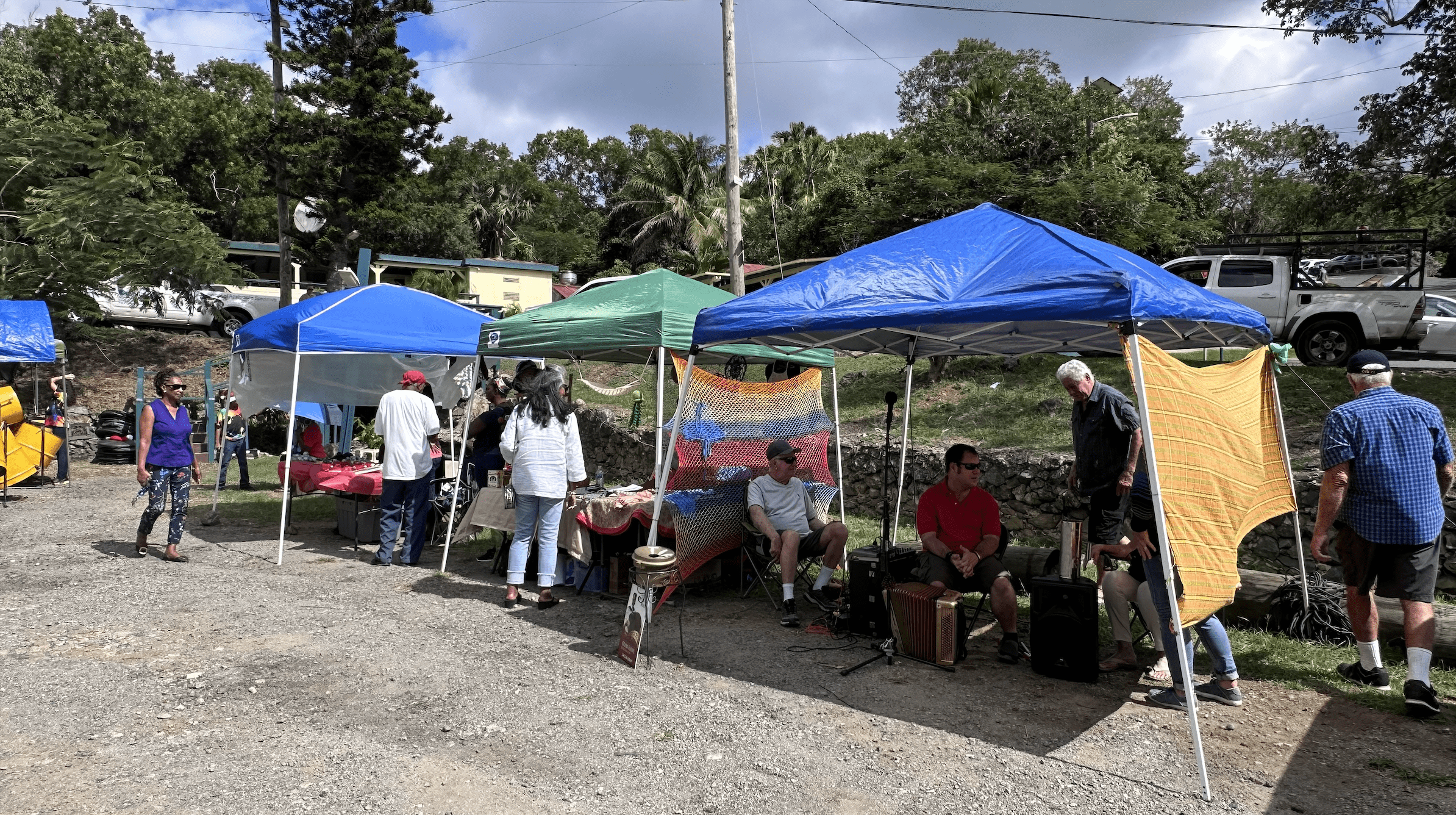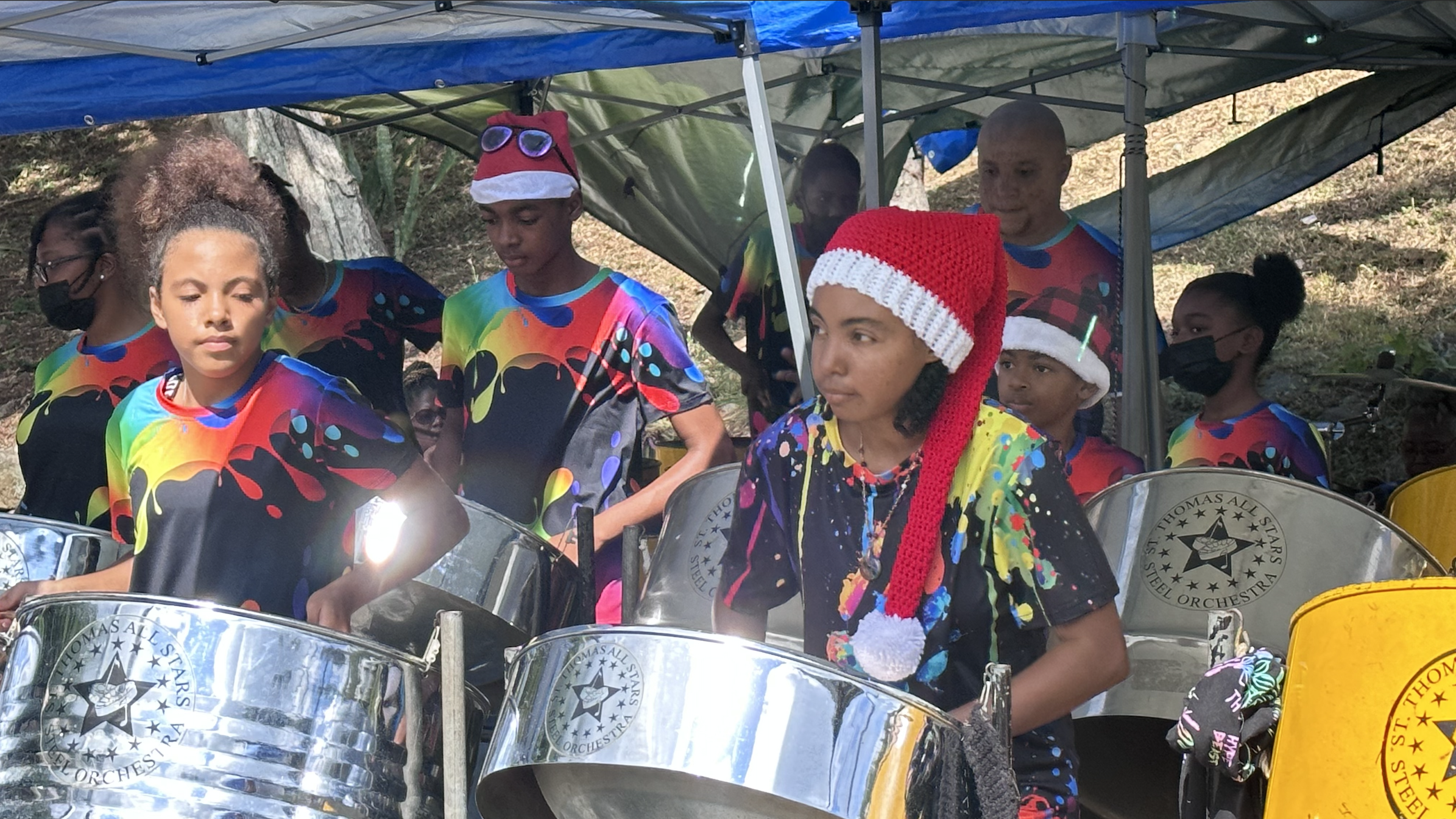 Adults, children and even fur babies came out to the Market to enjoy the sights and sounds of holiday cheer.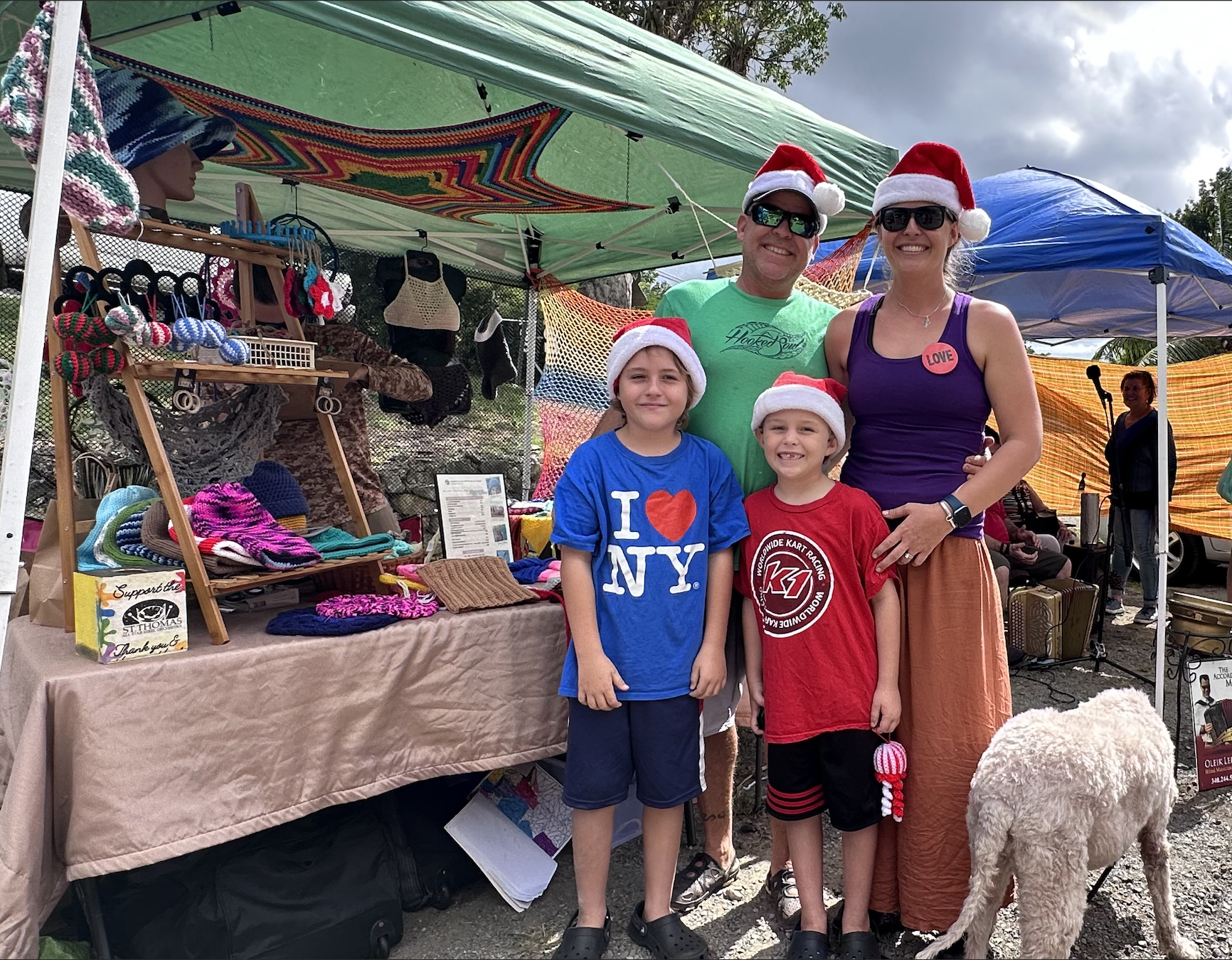 Some local artists featured handmade wreaths and crocheted crafts, while others featured their hand-painted artwork, custom-photographed prints and custom woodwork.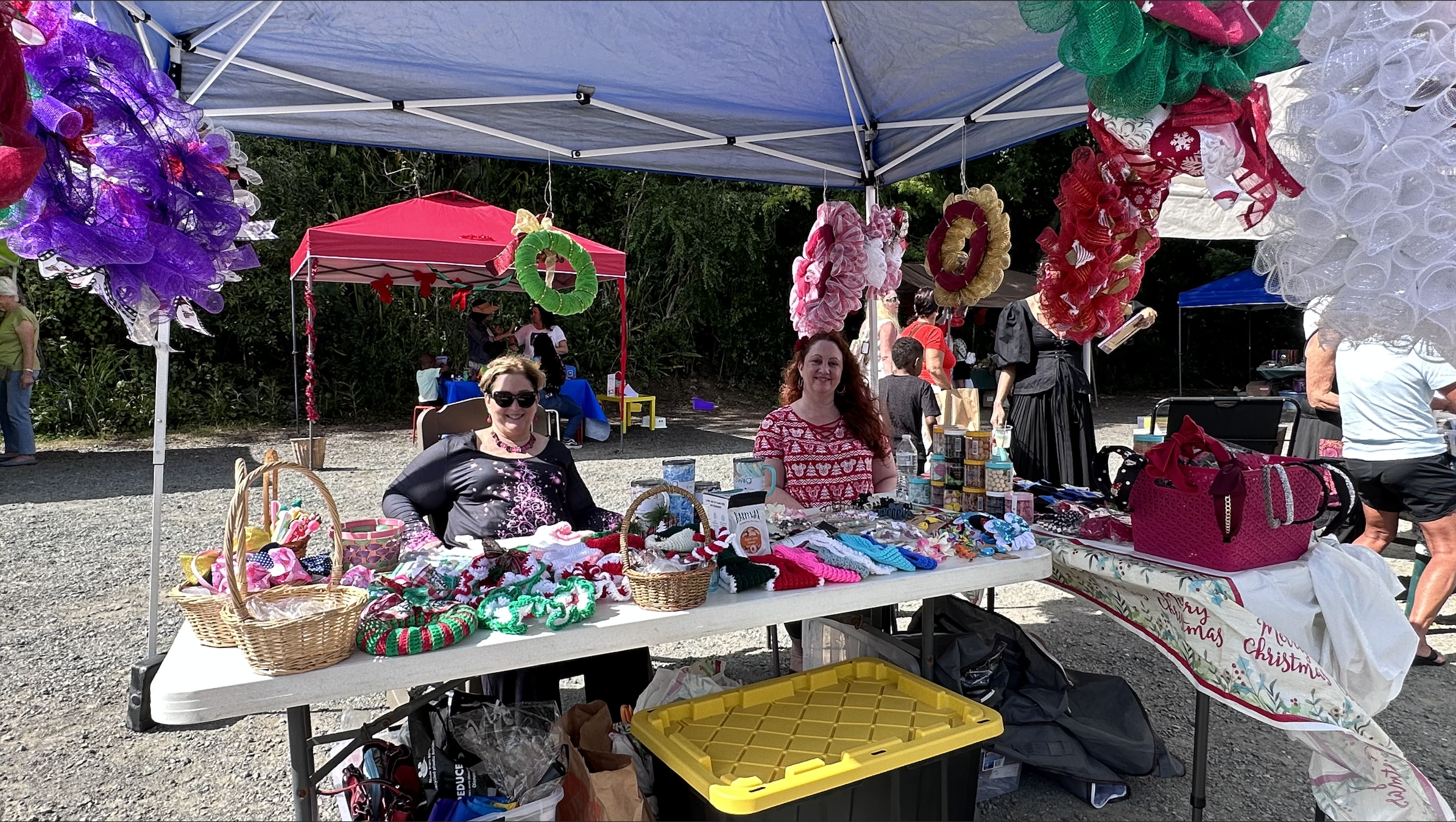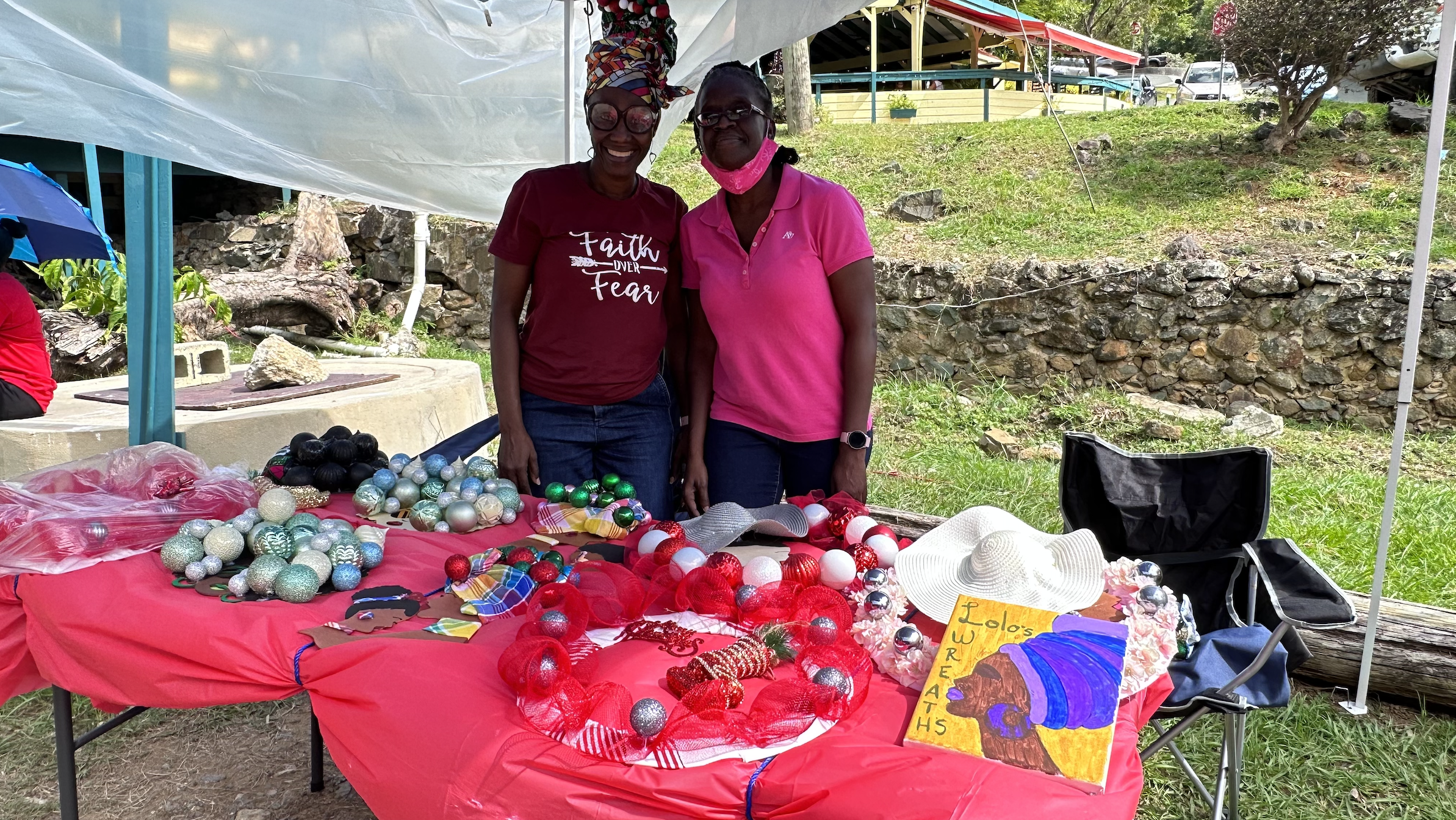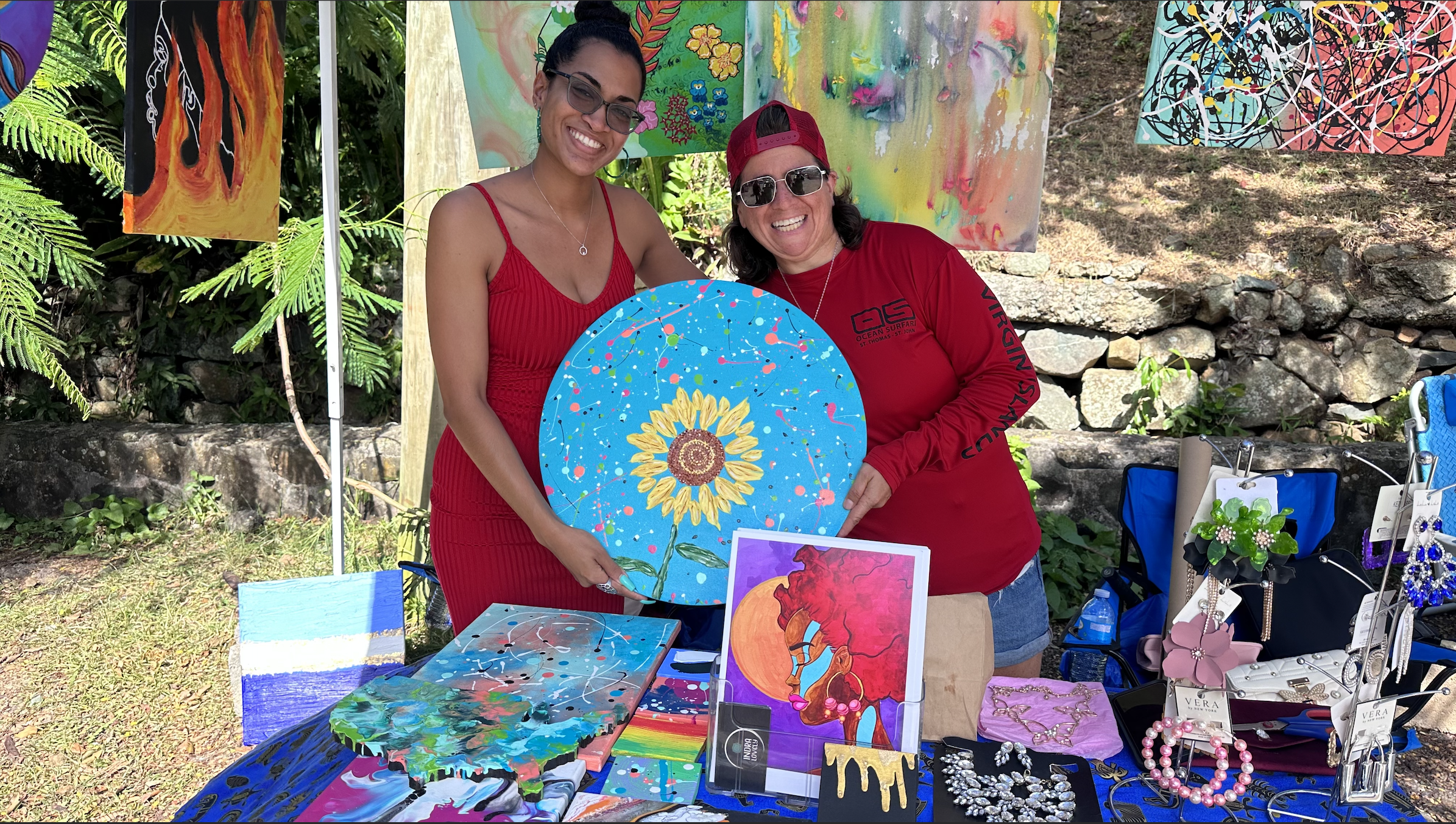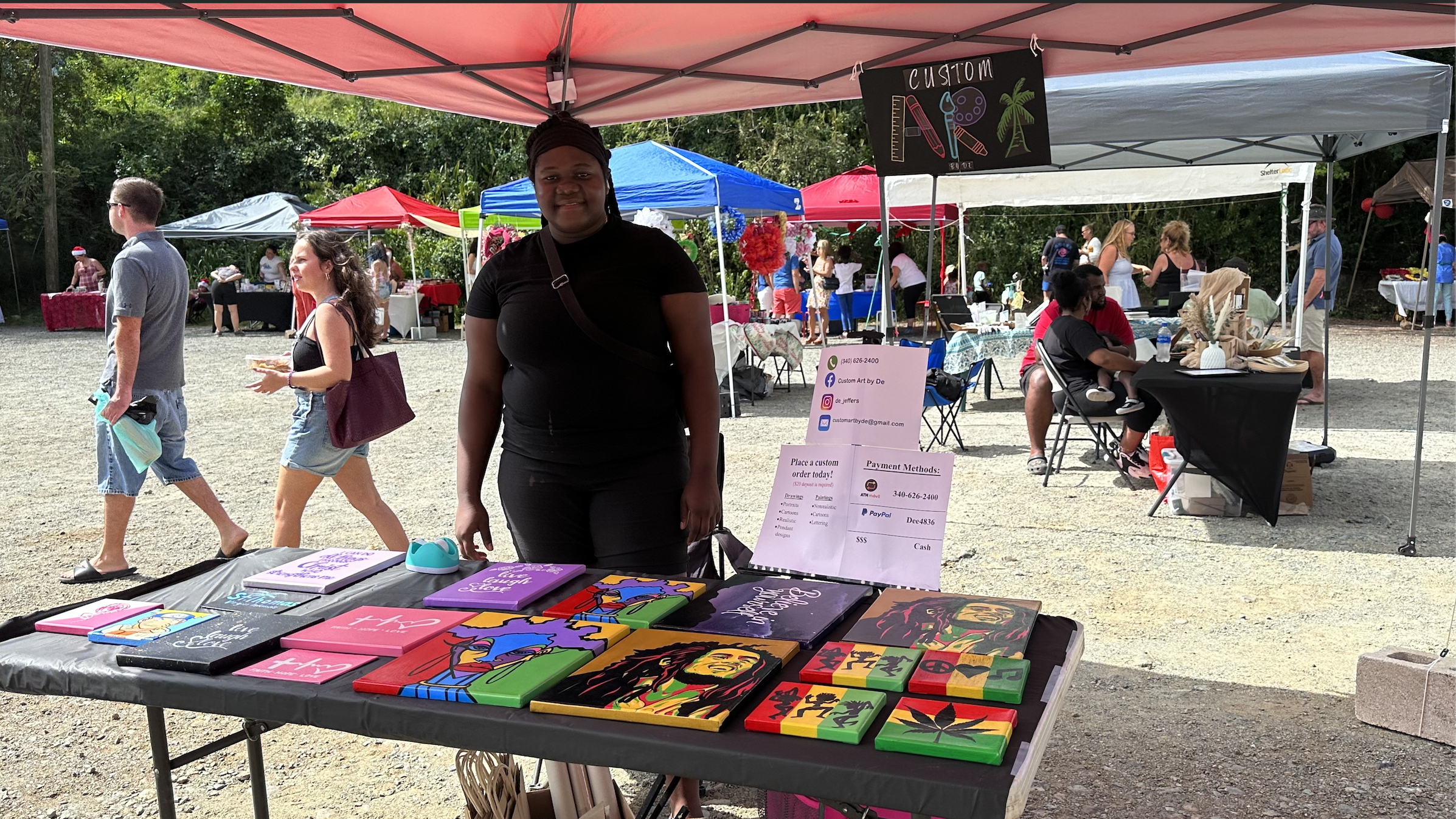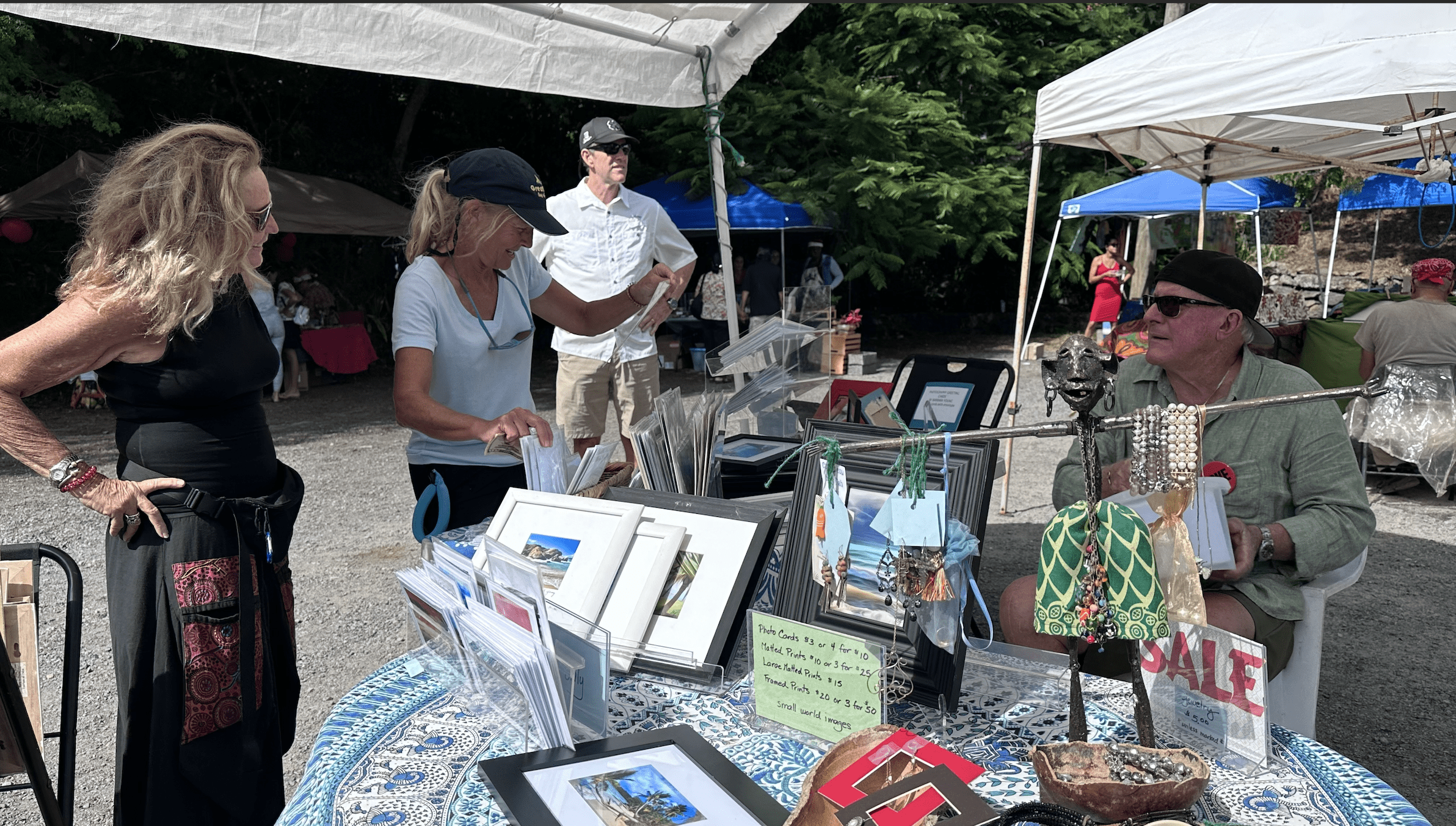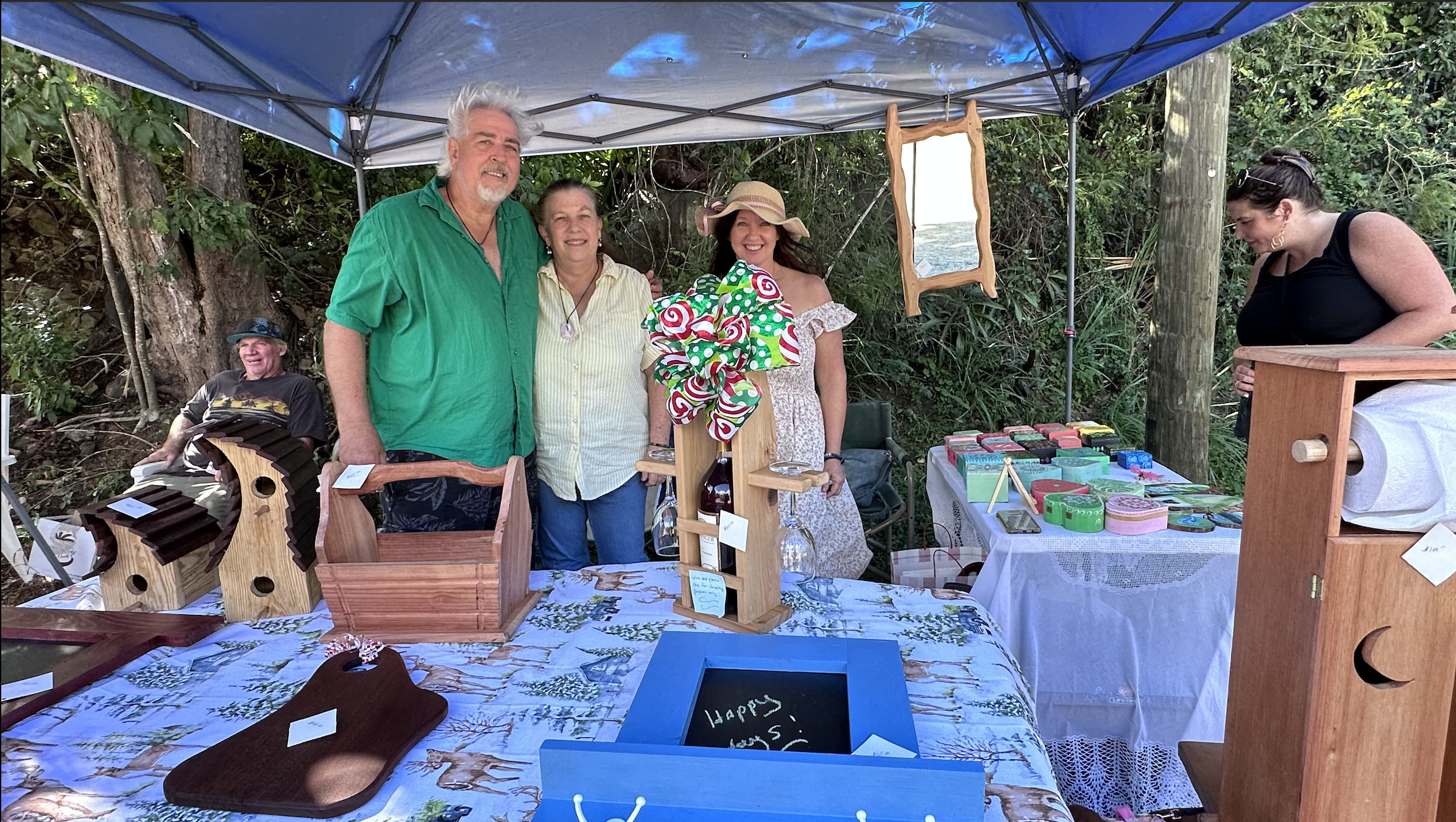 Hand-crafted jewelry and accessories were also available from local vendors, which included the youngest vendor, 10-year-old Xiomarys of Xiomys Bowtie.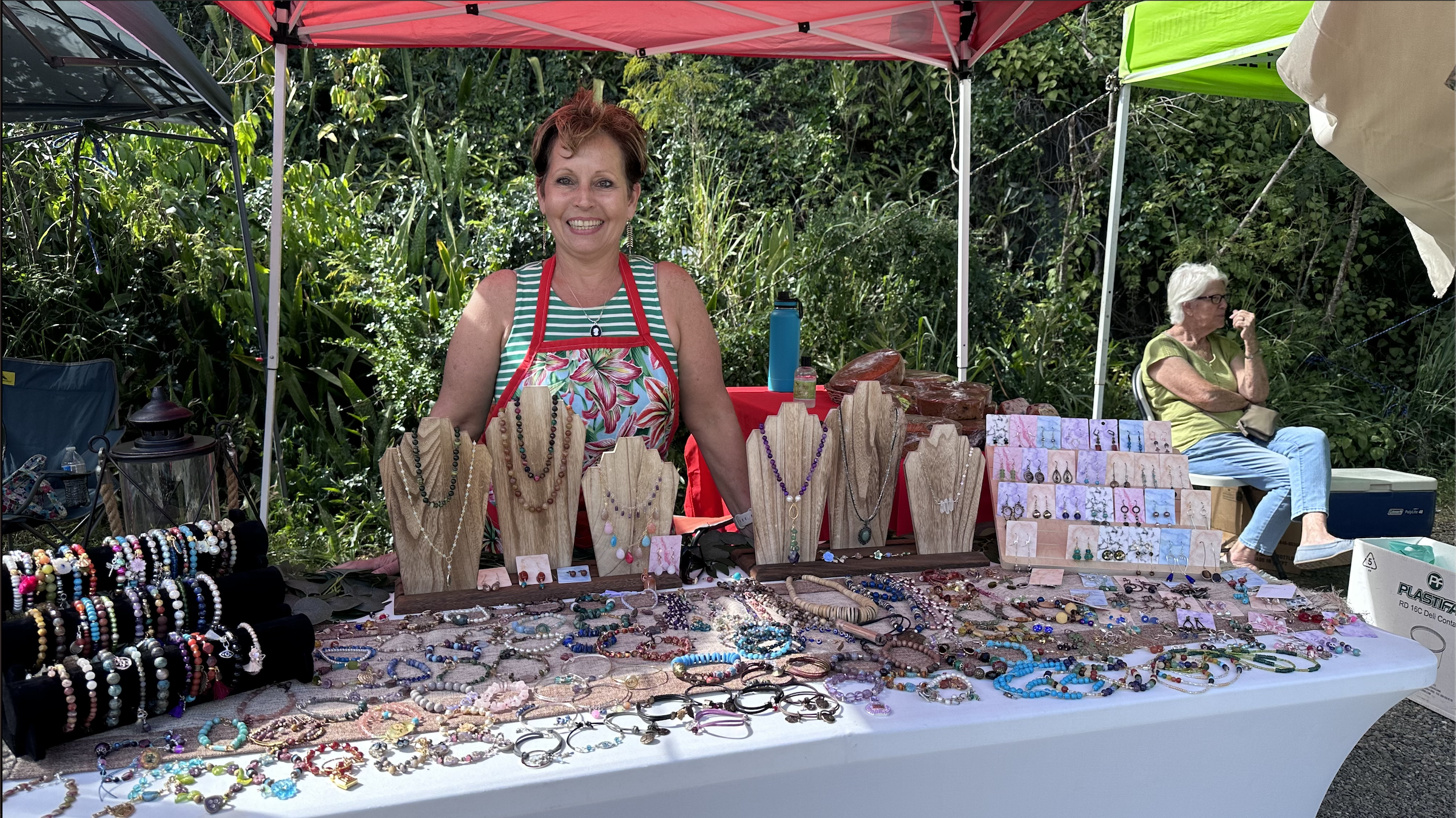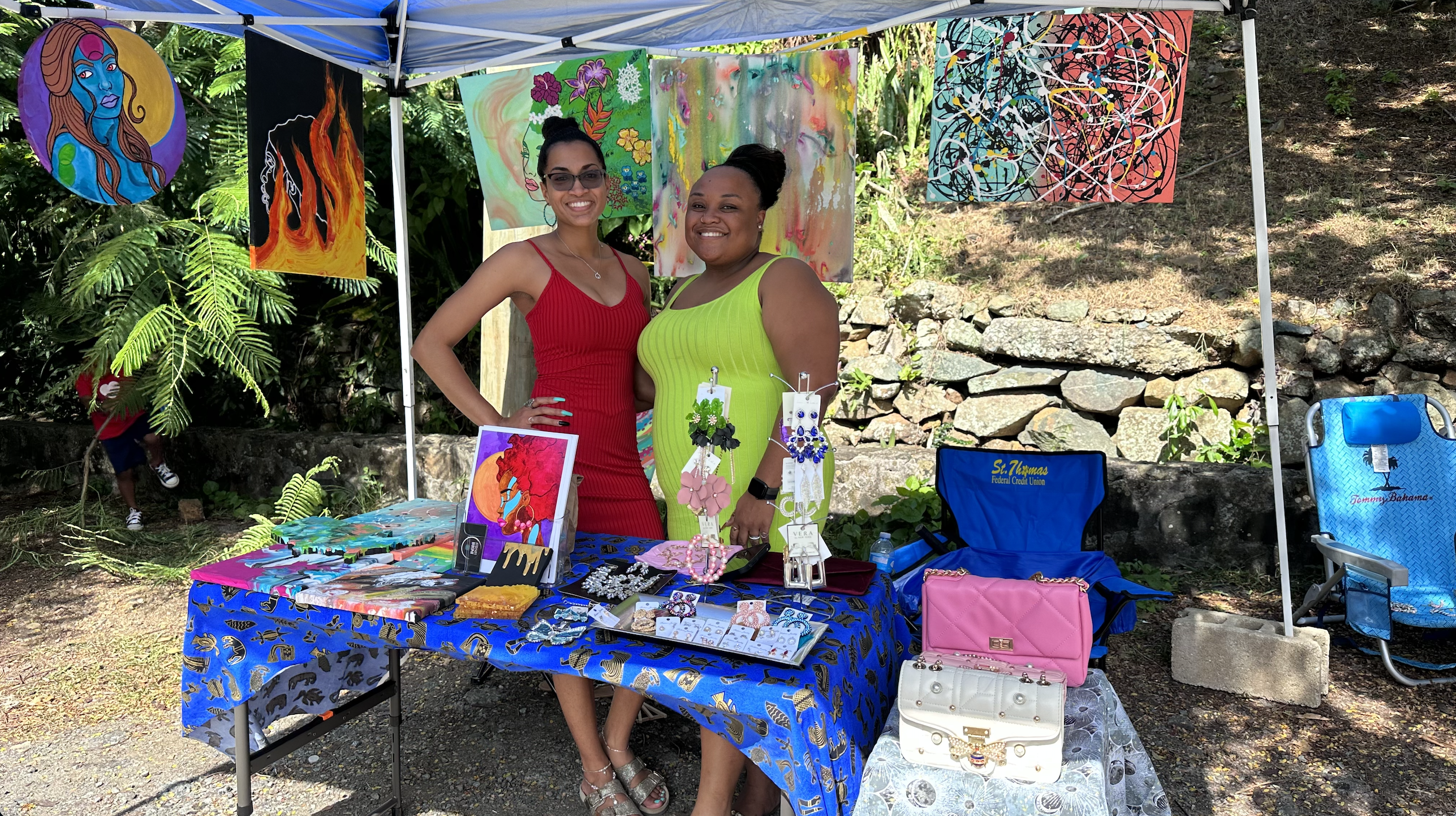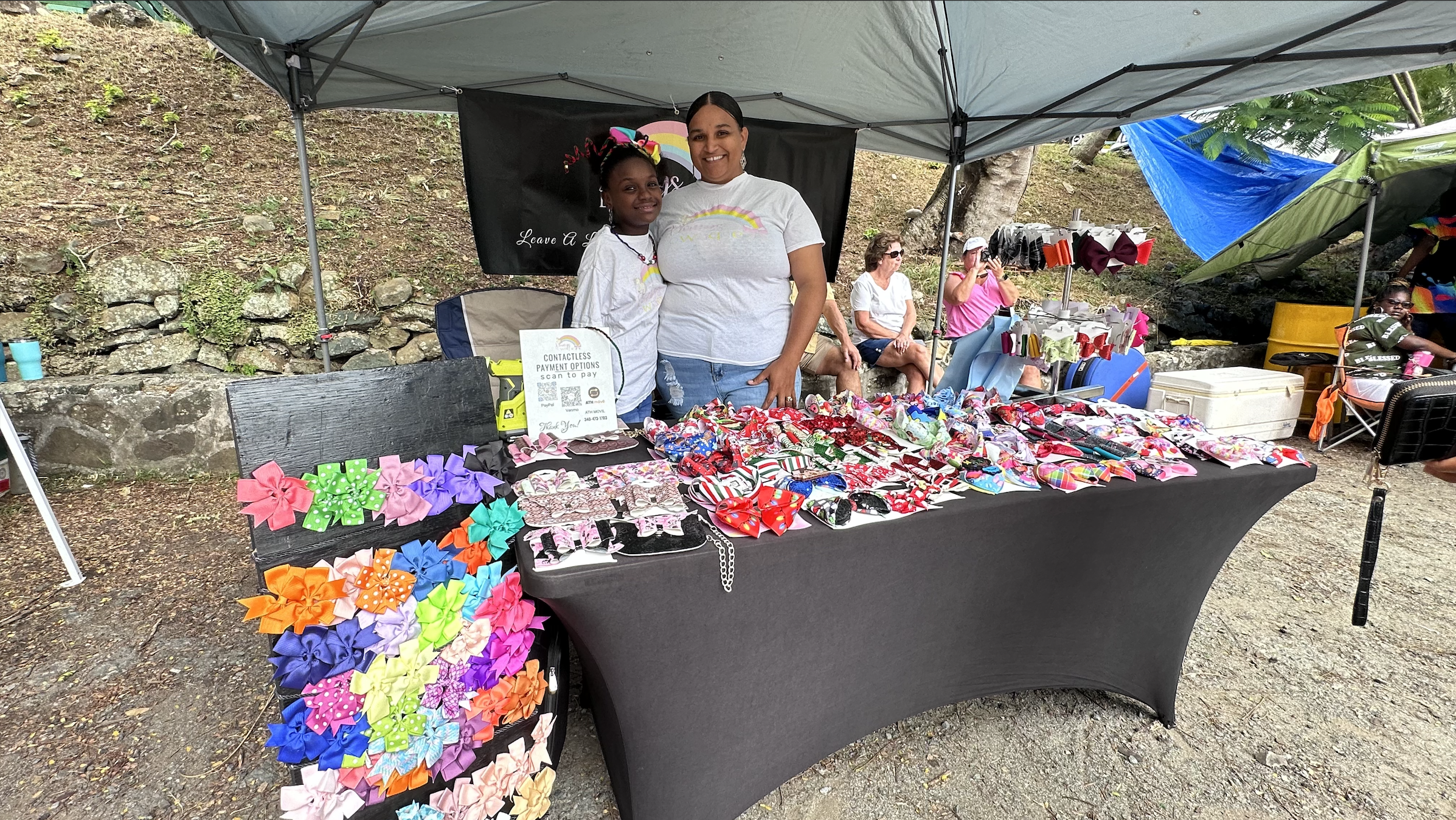 Guavaberry liqueur, made from the guavaberry fruit, which only bears fruit one time a year and Coquito, a favorite local holiday drink, were flowing to help wash down local baked goods that were also available for purchase.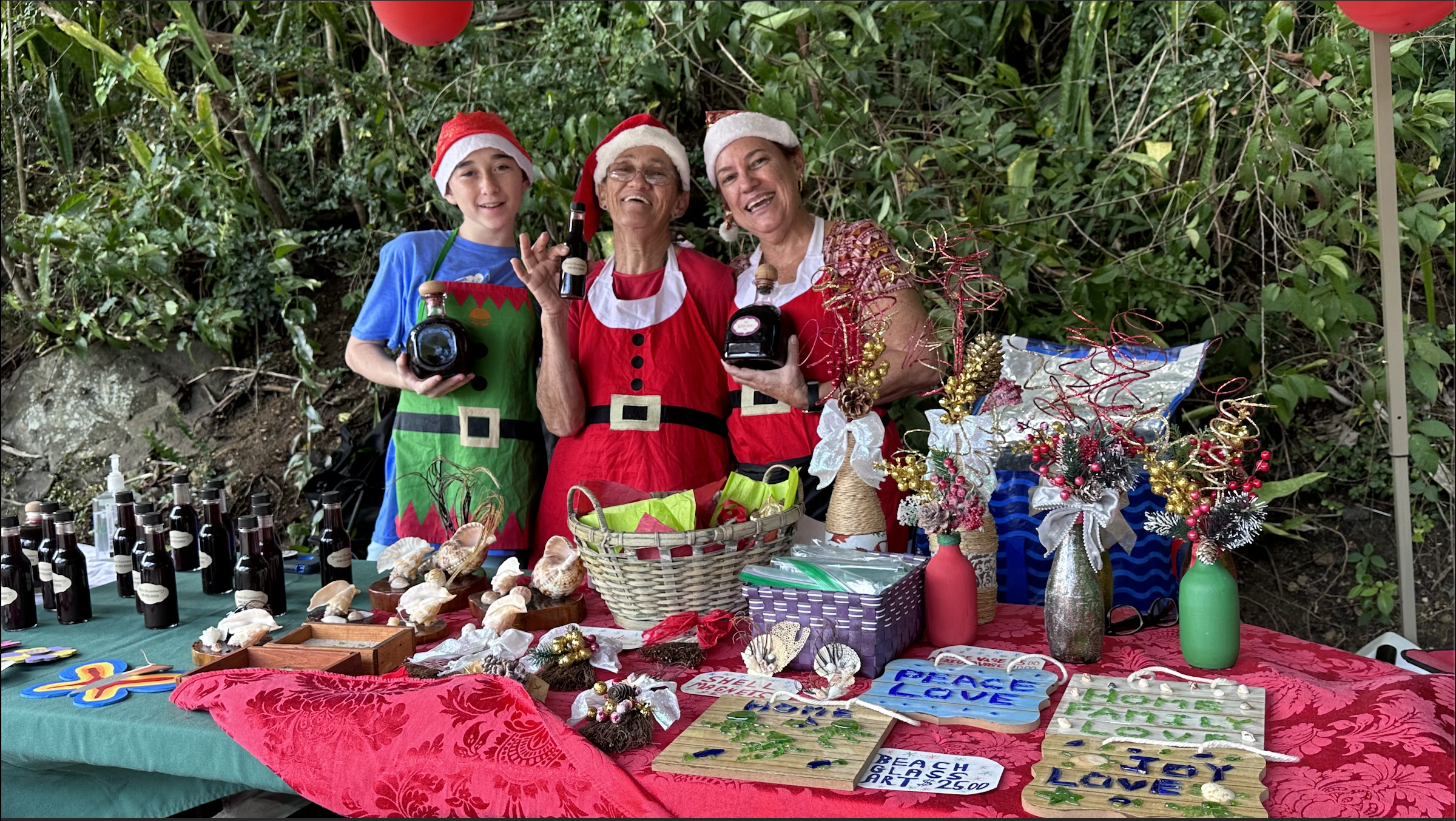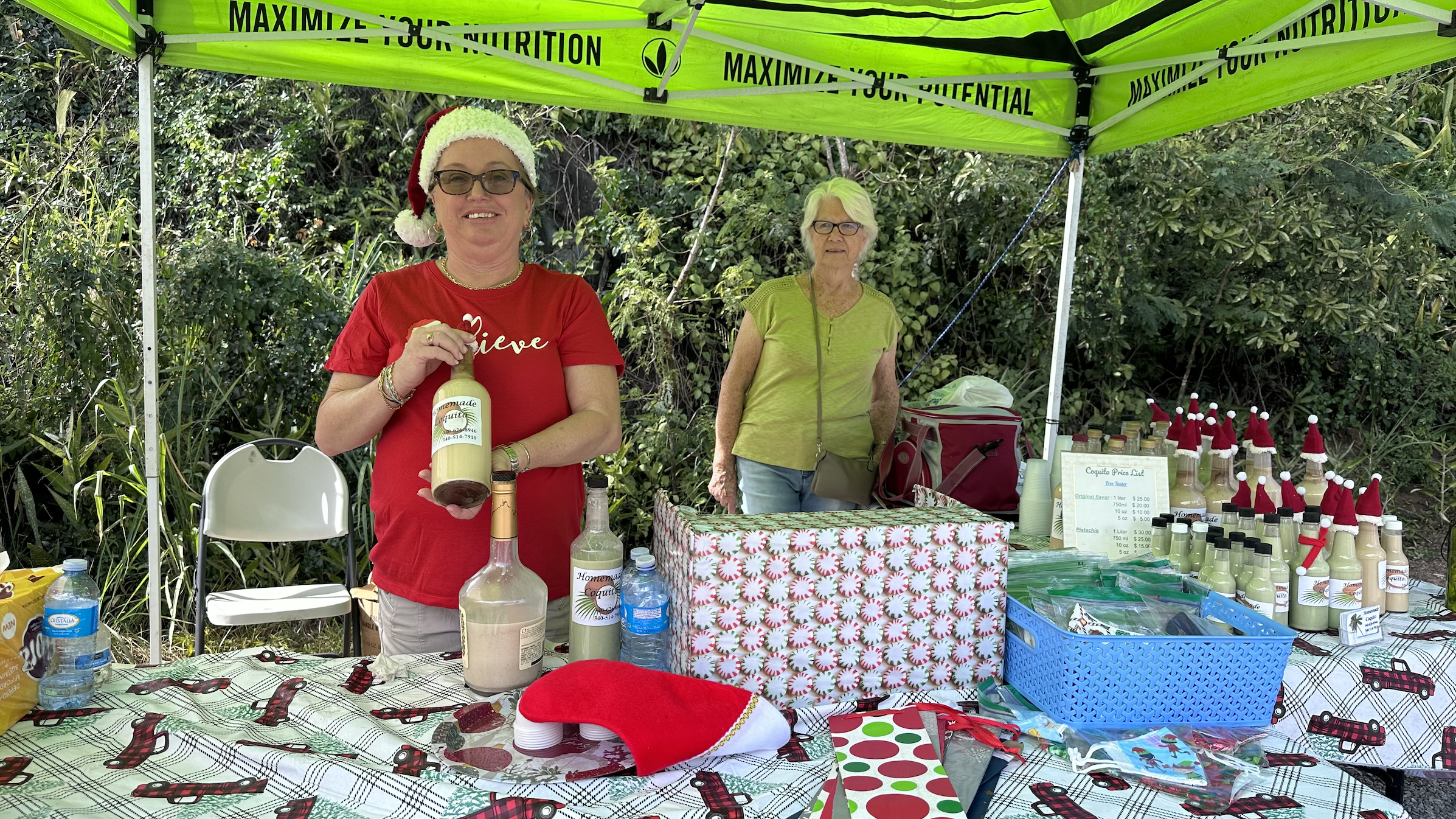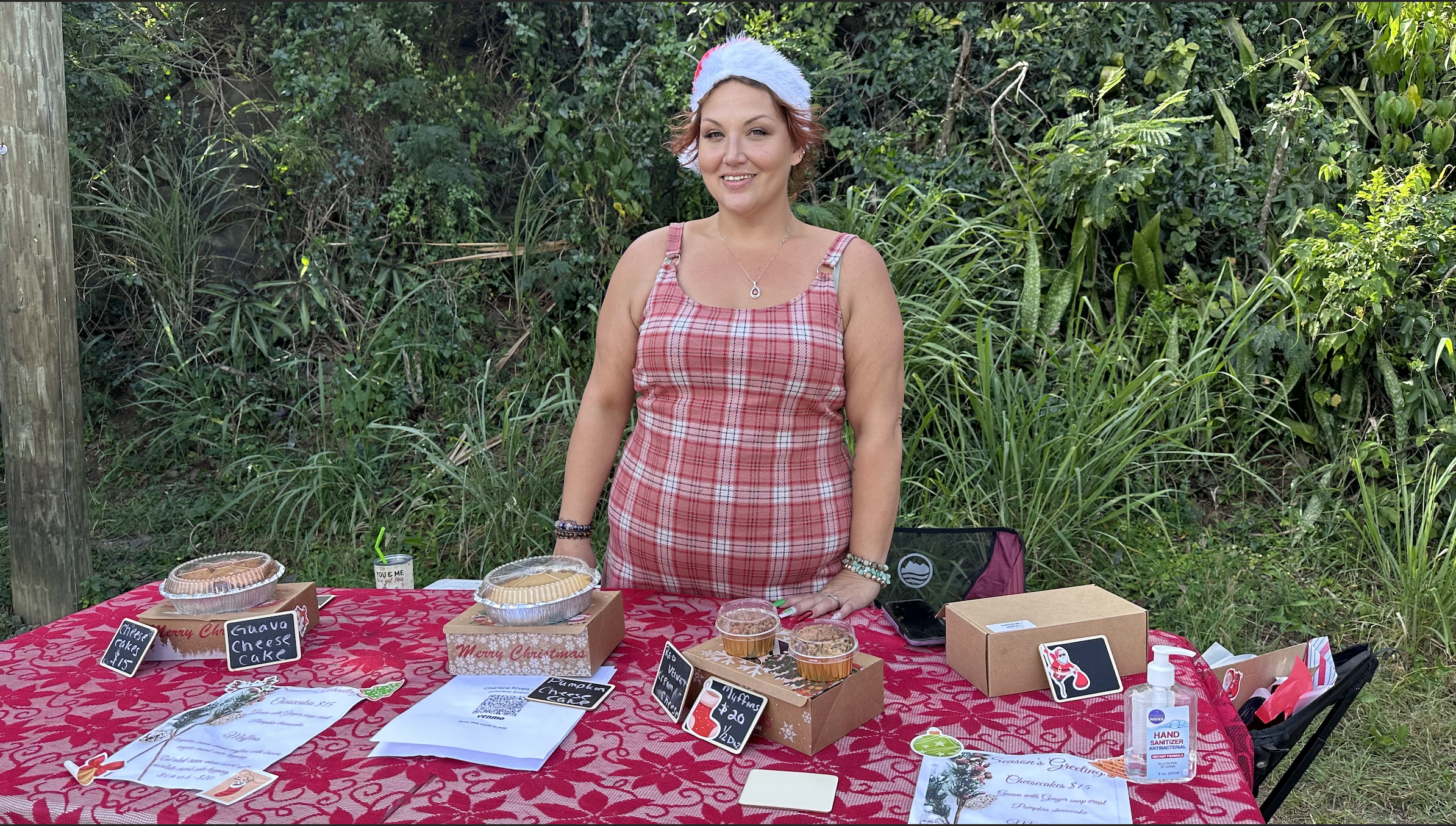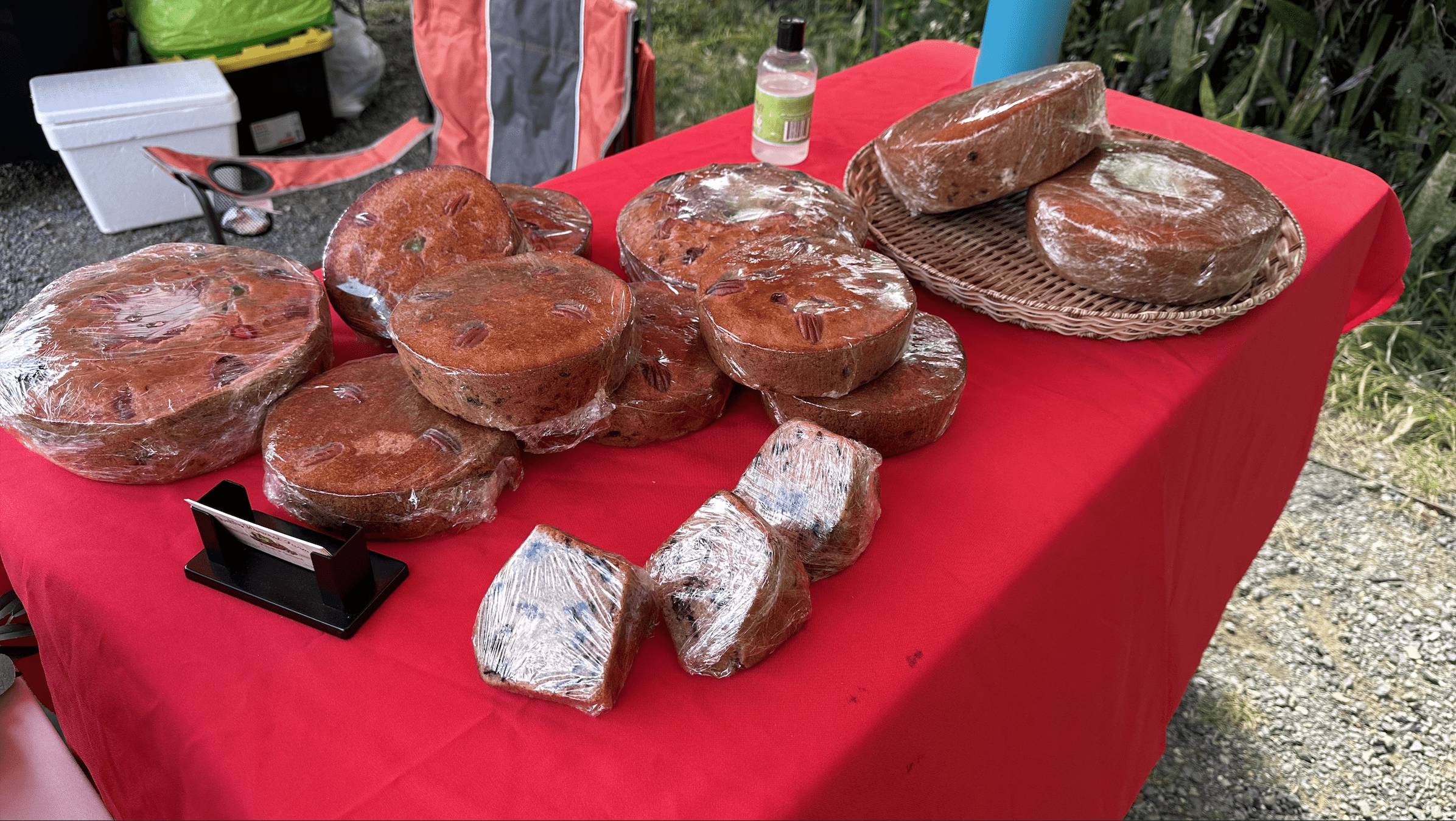 A fan favorite at this year's Northside Christmas Market was the V.I. Children's Museum tent, which encouraged children to express their creativity by making ornaments and spreading the magic of Christmas by writing letters to Santa.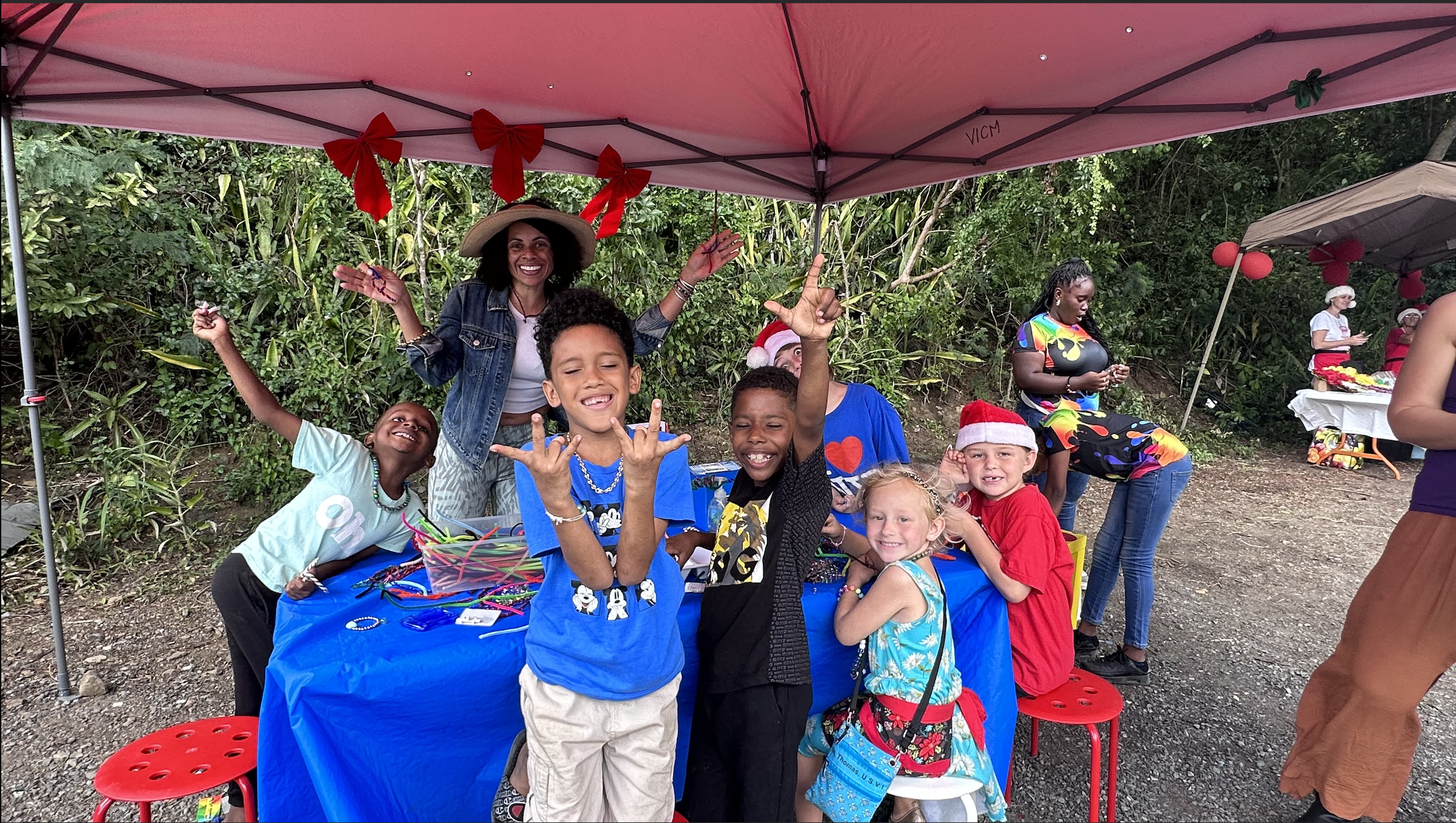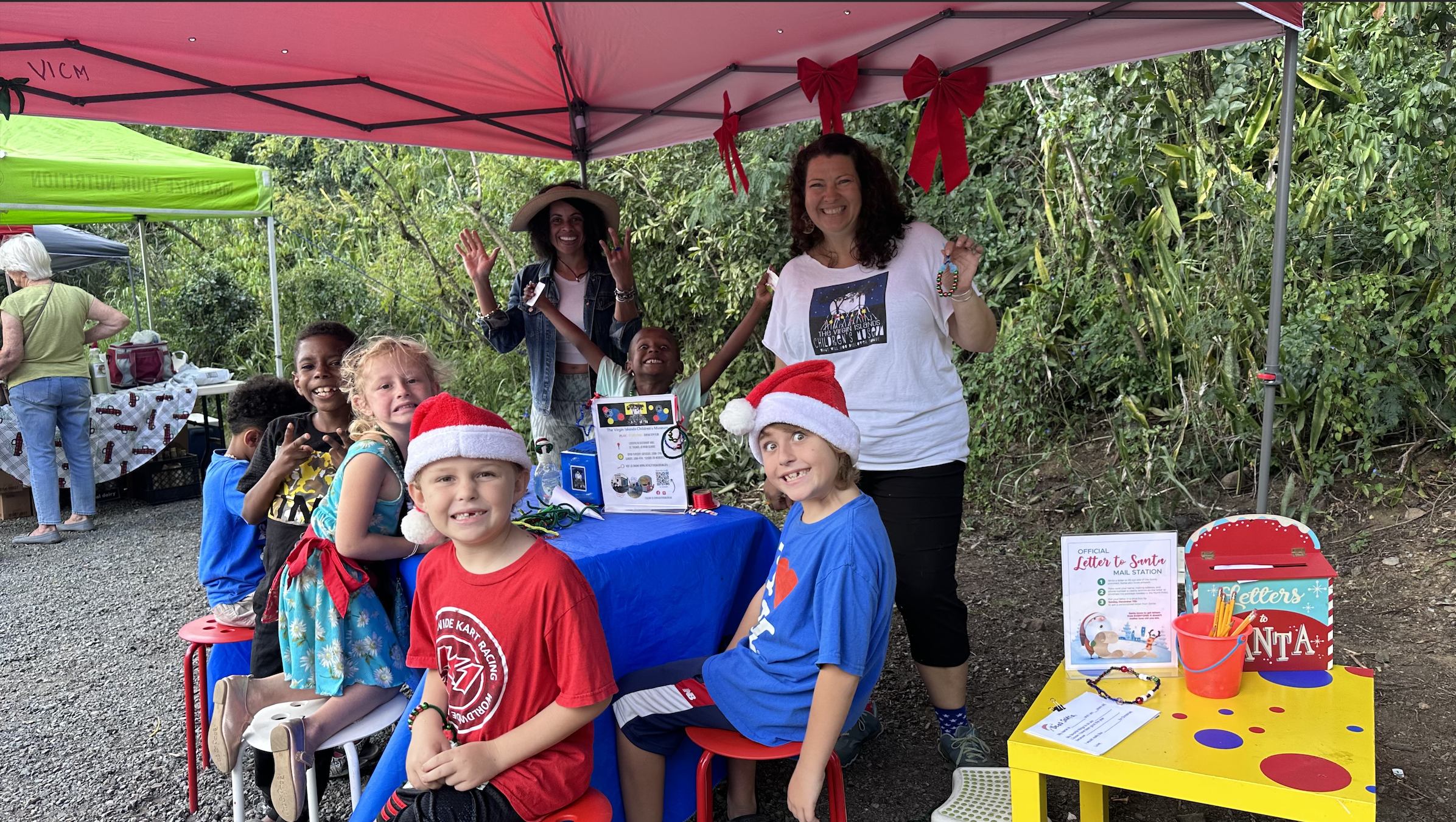 Many locally made self-care items were also available this year.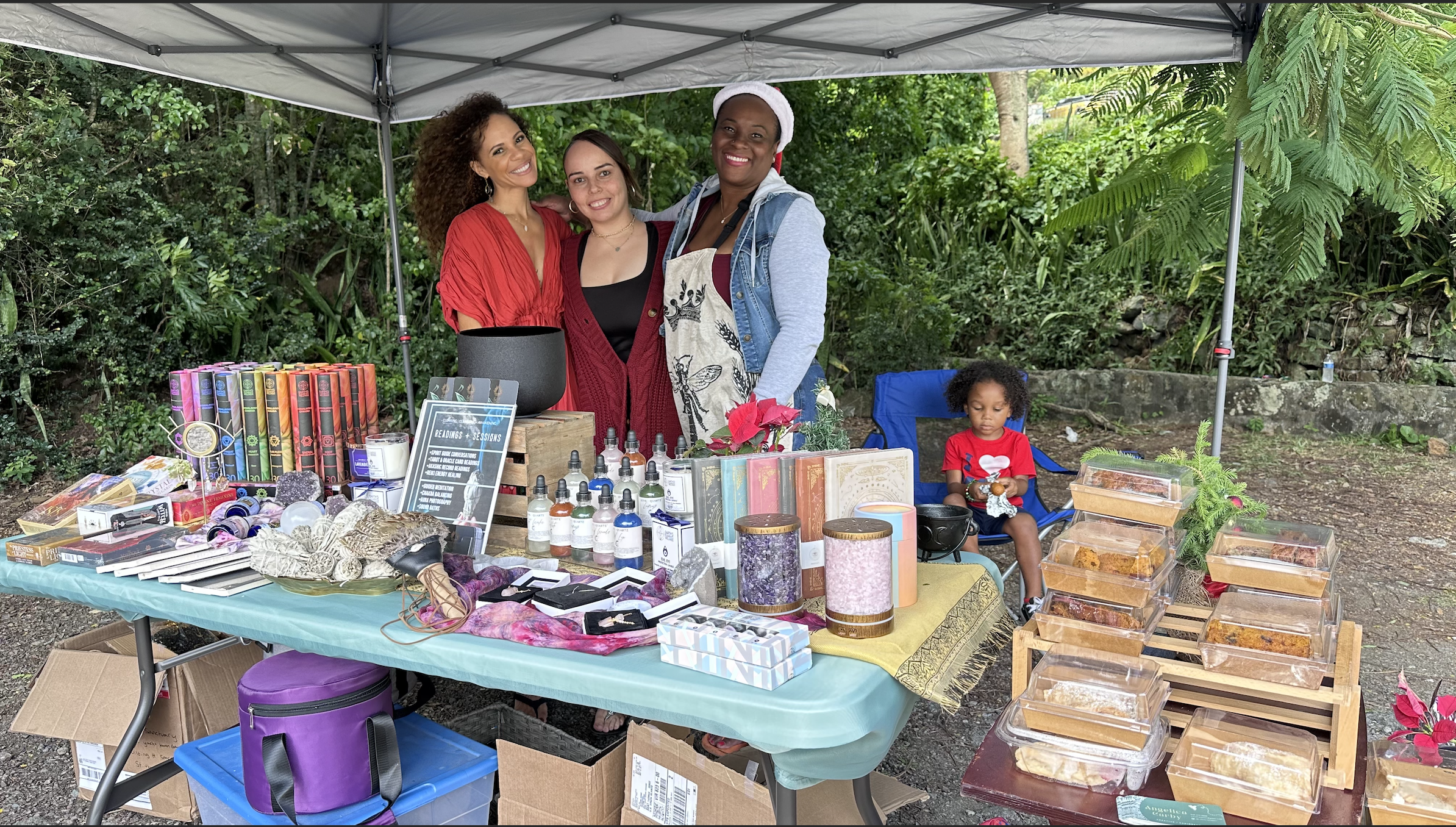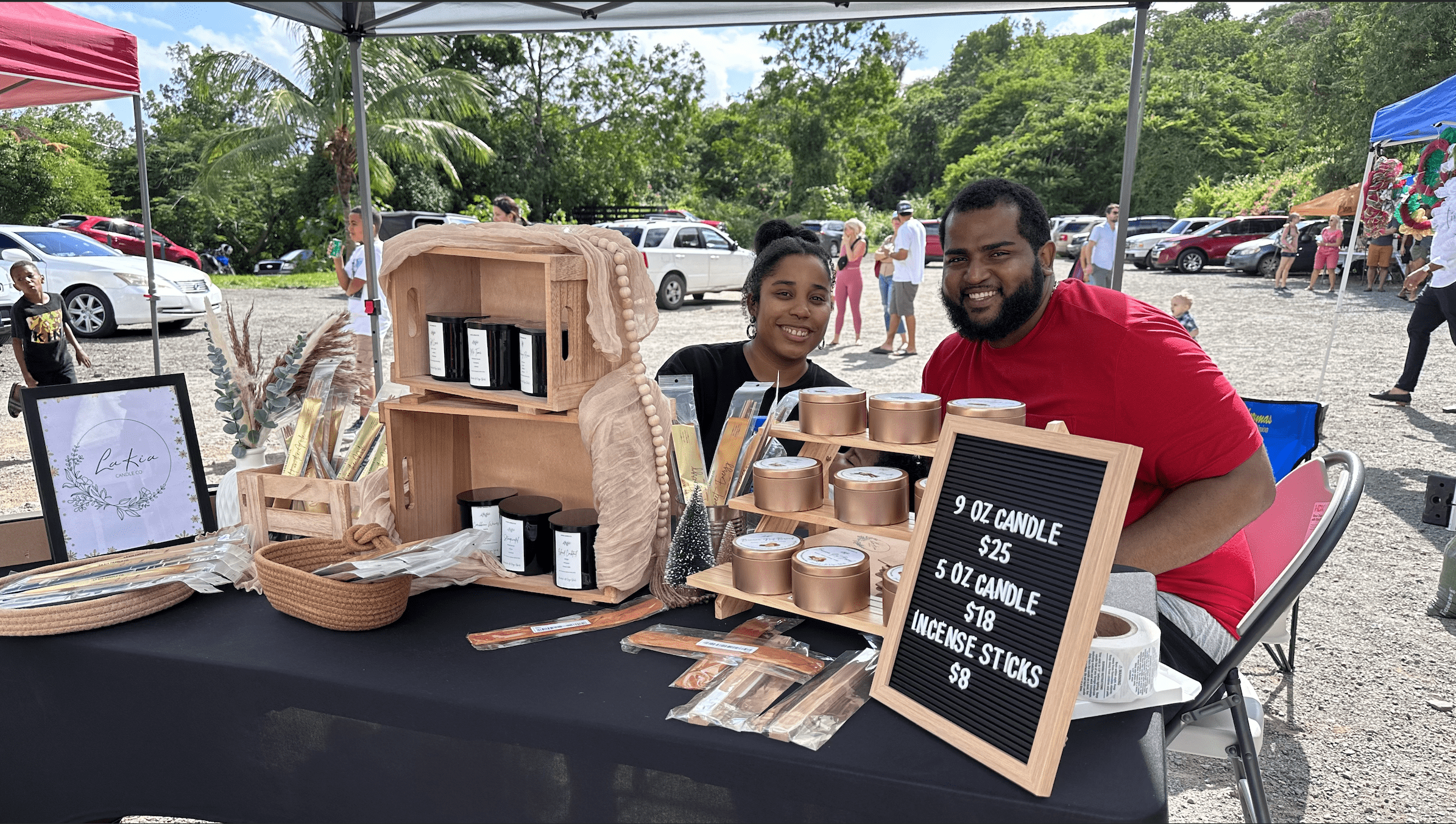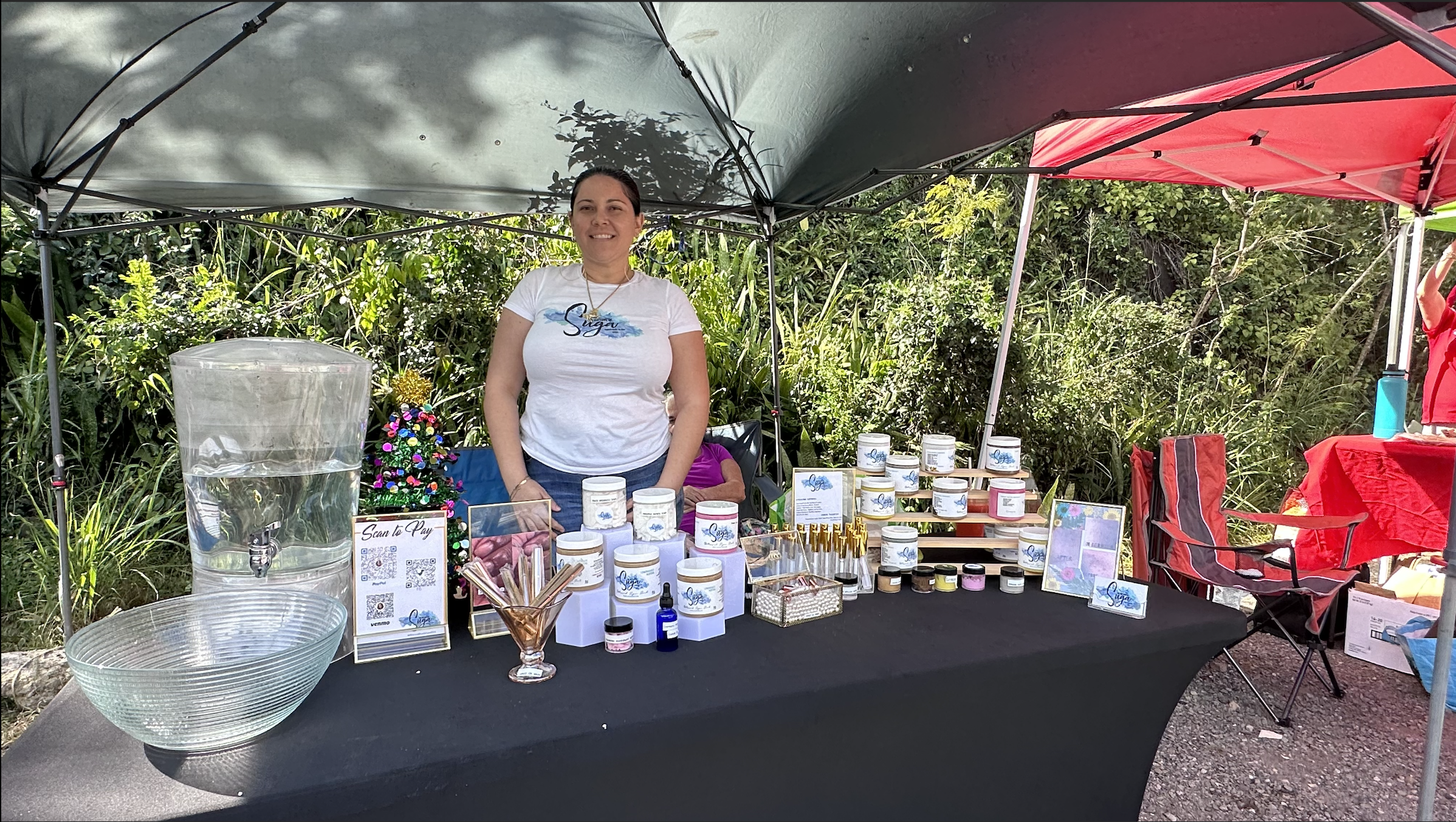 The final tent at the Northside Christmas Market was occupied by Monica Bryan, who played a major hand in organizing the event. She told the Source that the owners of Sib's on The Mountain were extremely generous and kind to allow vendors to use the parking lot for the event, and all vendor fees paid to the owners would be donated to a local nonprofit organization, which this year will be the Virgin Islands Martial Arts Development Association.
"Personally, I am so grateful for this event to promote local artists, vendors, musicians and to boost our local economy. I understand what it is to have a passion to create items and the desire to have your own successful business, but most importantly to be seen. To have someone say: 'I love your product!' or 'I love your art,' and that customer purchase something you made with your hands, is the reason behind this event," Bryan said.