After a three-year hiatus due to the COVID pandemic, artists, cooks, craftspeople, jewelry makers, and authors blanketed the grounds of Whim Museum for the Starving Artists art fair – renamed Striving Artists. Holiday shoppers were greeted with food, drinks and sweets to eat and take home, as well as crocheted and hand-sewn items.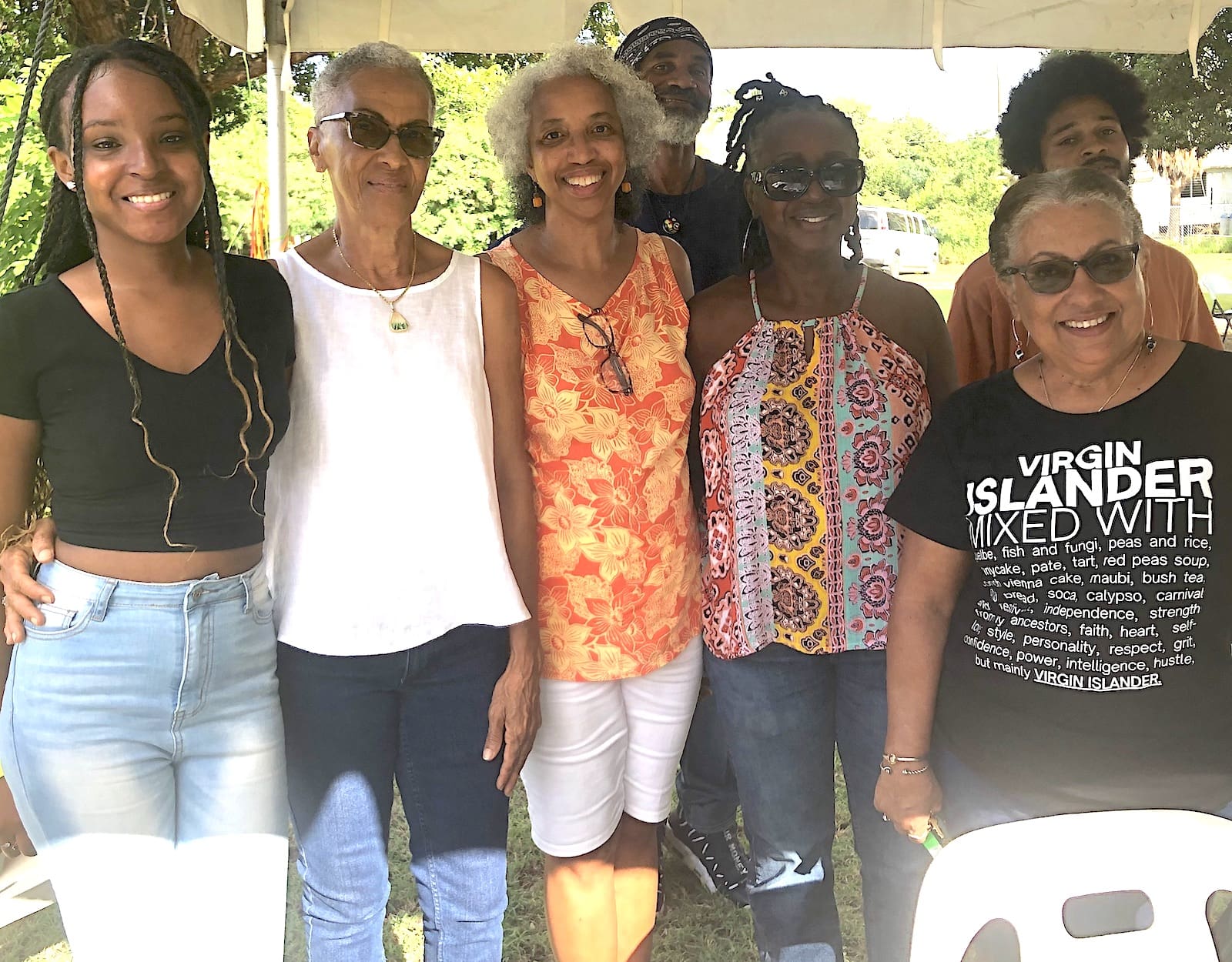 Sonia Jacobs-Dow, Whim Museum executive director, said there were 45 vendors, just two fewer than 2019. The goal is to reopen the museum one day a week and some cruise ship days in December. Joining Jacobs-Dow were volunteers and staff members who helped organize Sunday's event.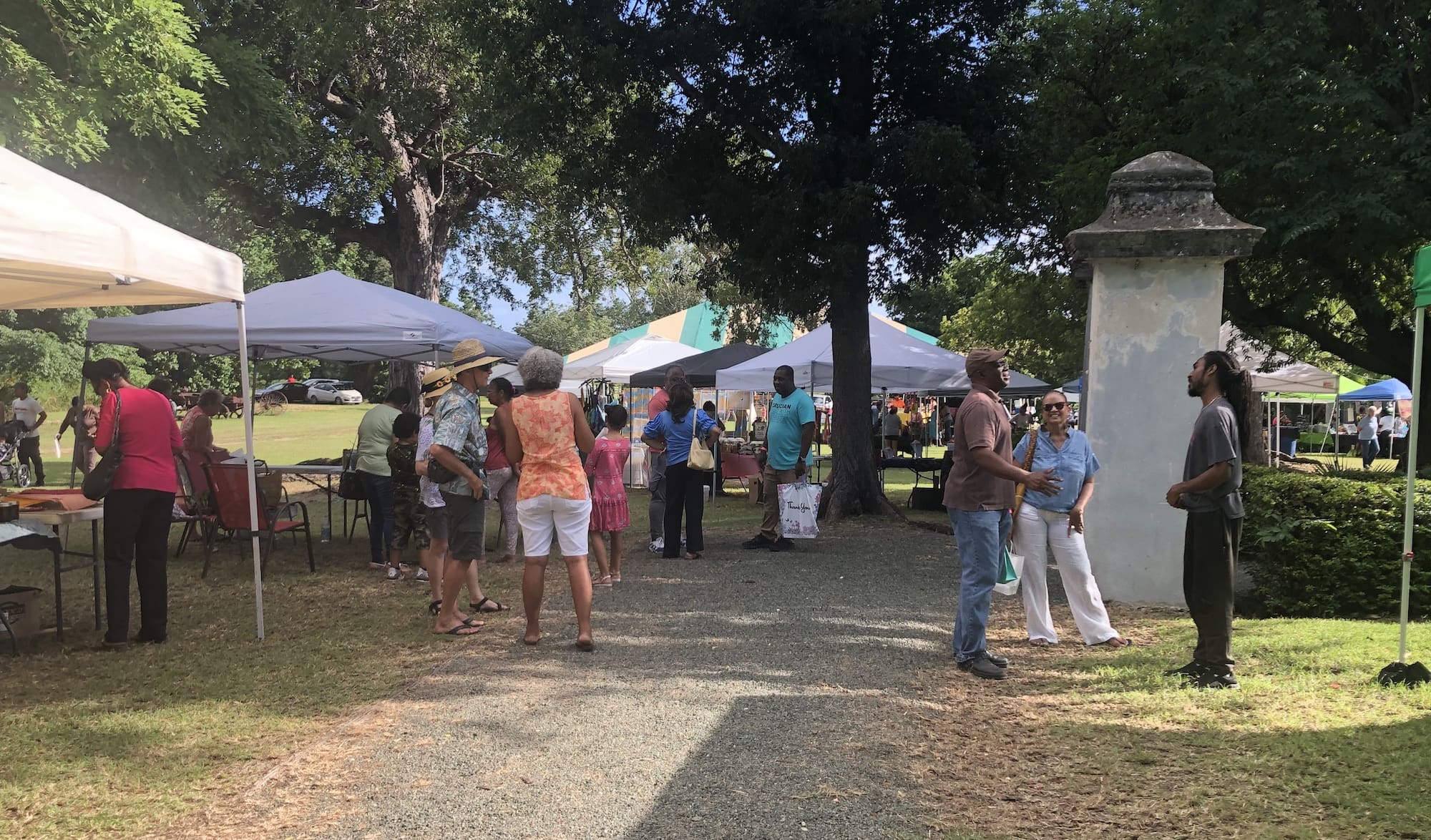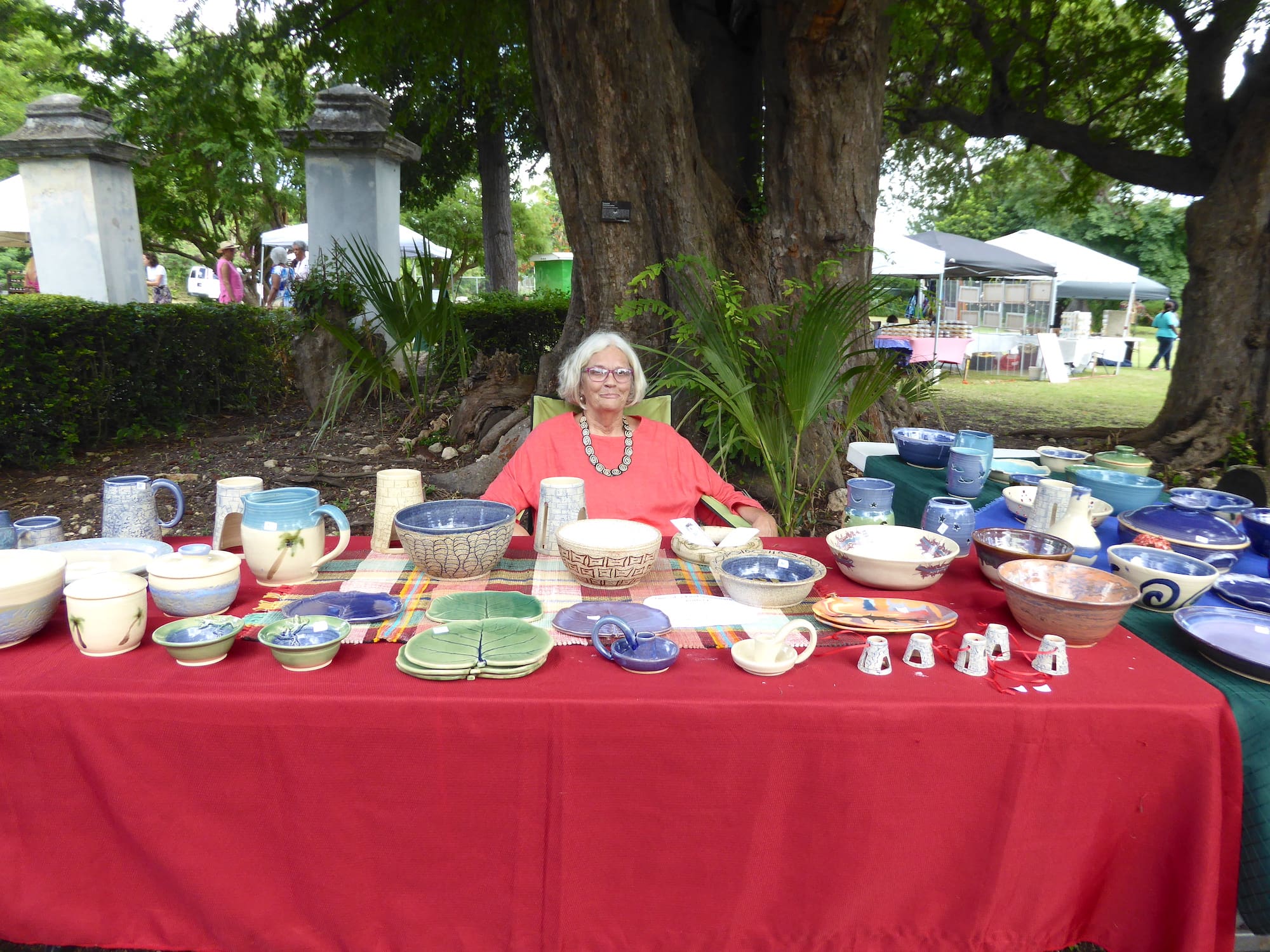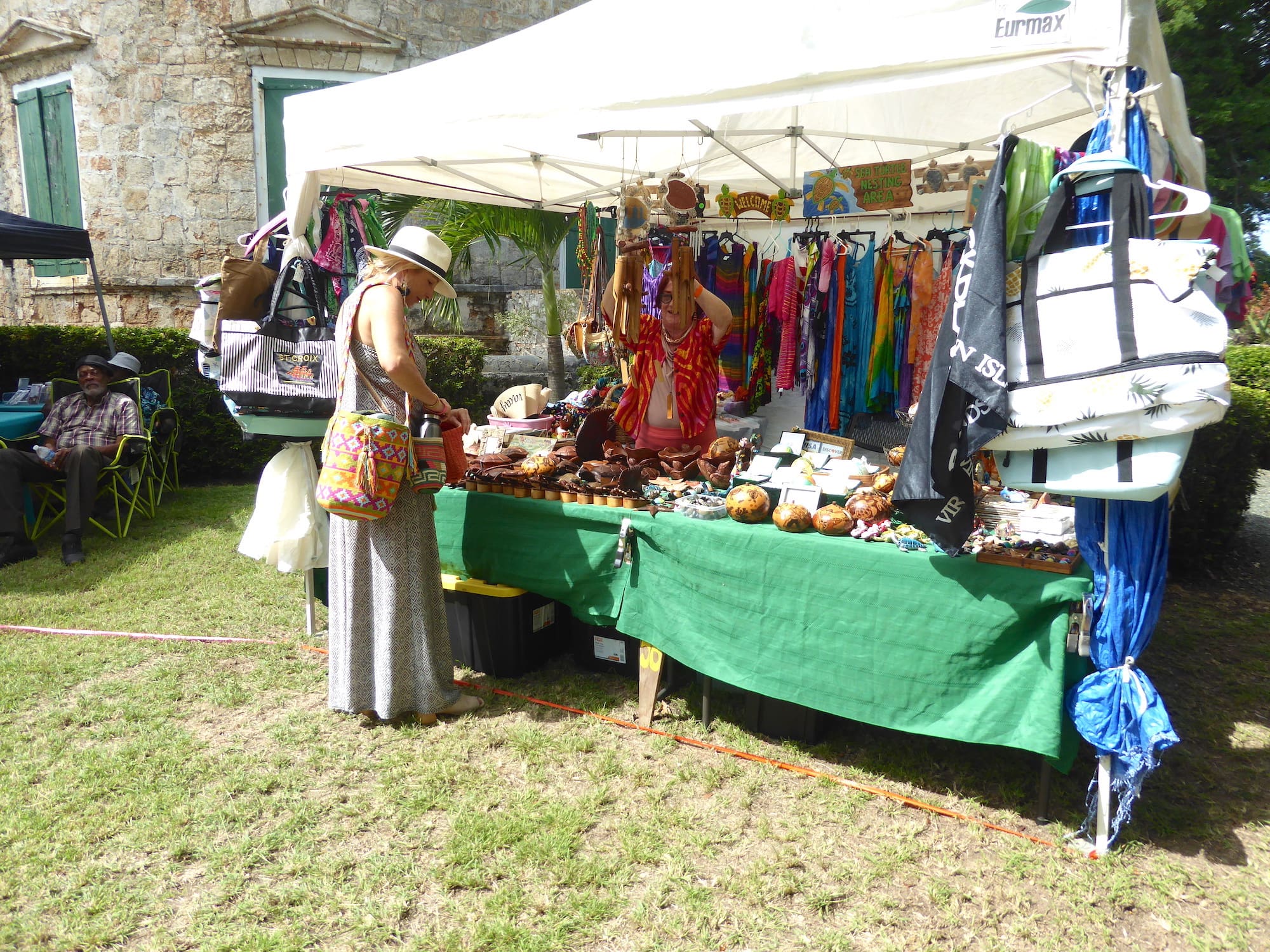 Shoppers and vendors enjoyed a warm day in the shade of mahogany trees. Potter Sarah Hayes has occupied the same spot at the art fair since the early 1990s, she said. Other vendors sold handmade clothing, homemade cakes and live orchids.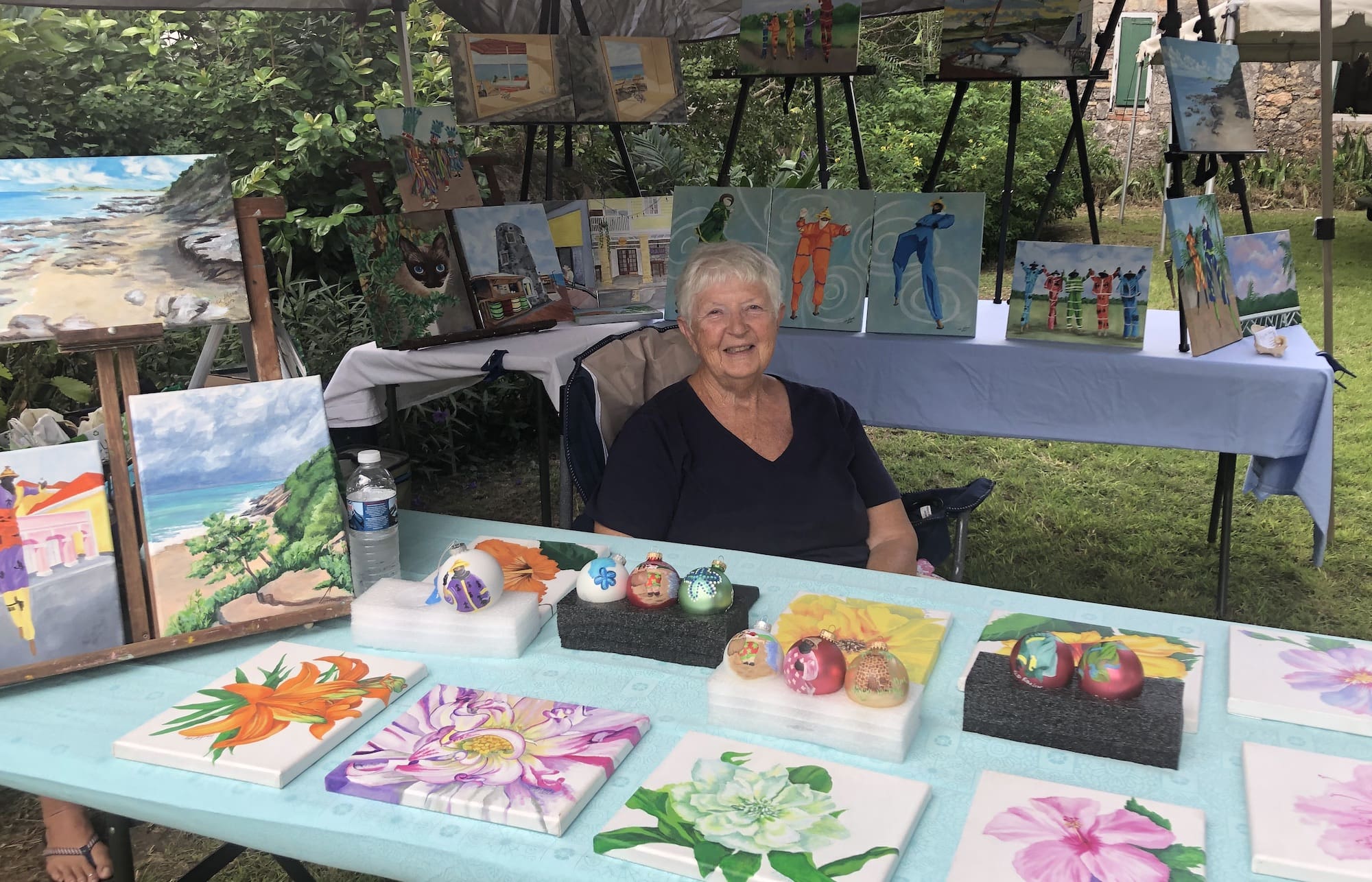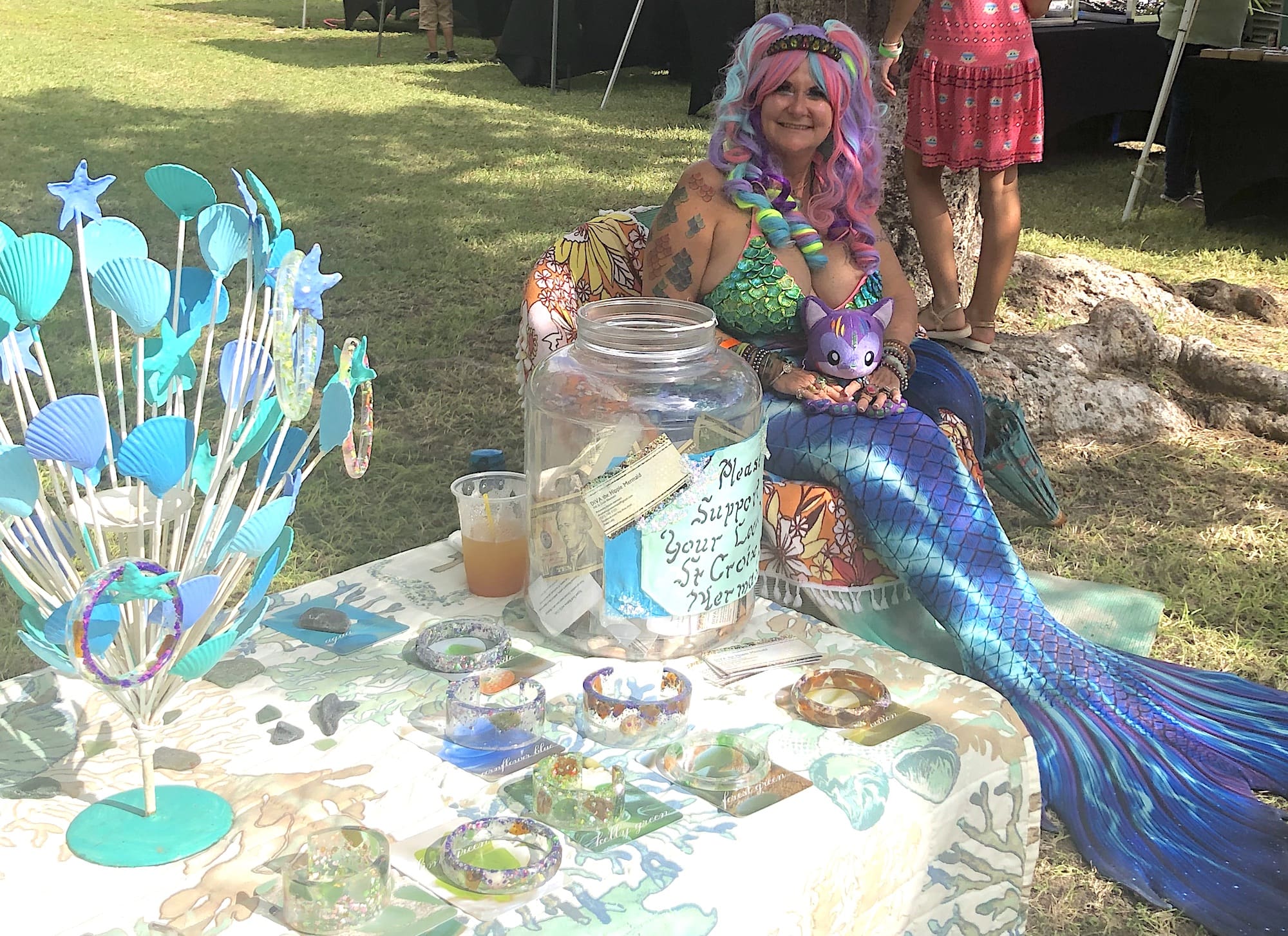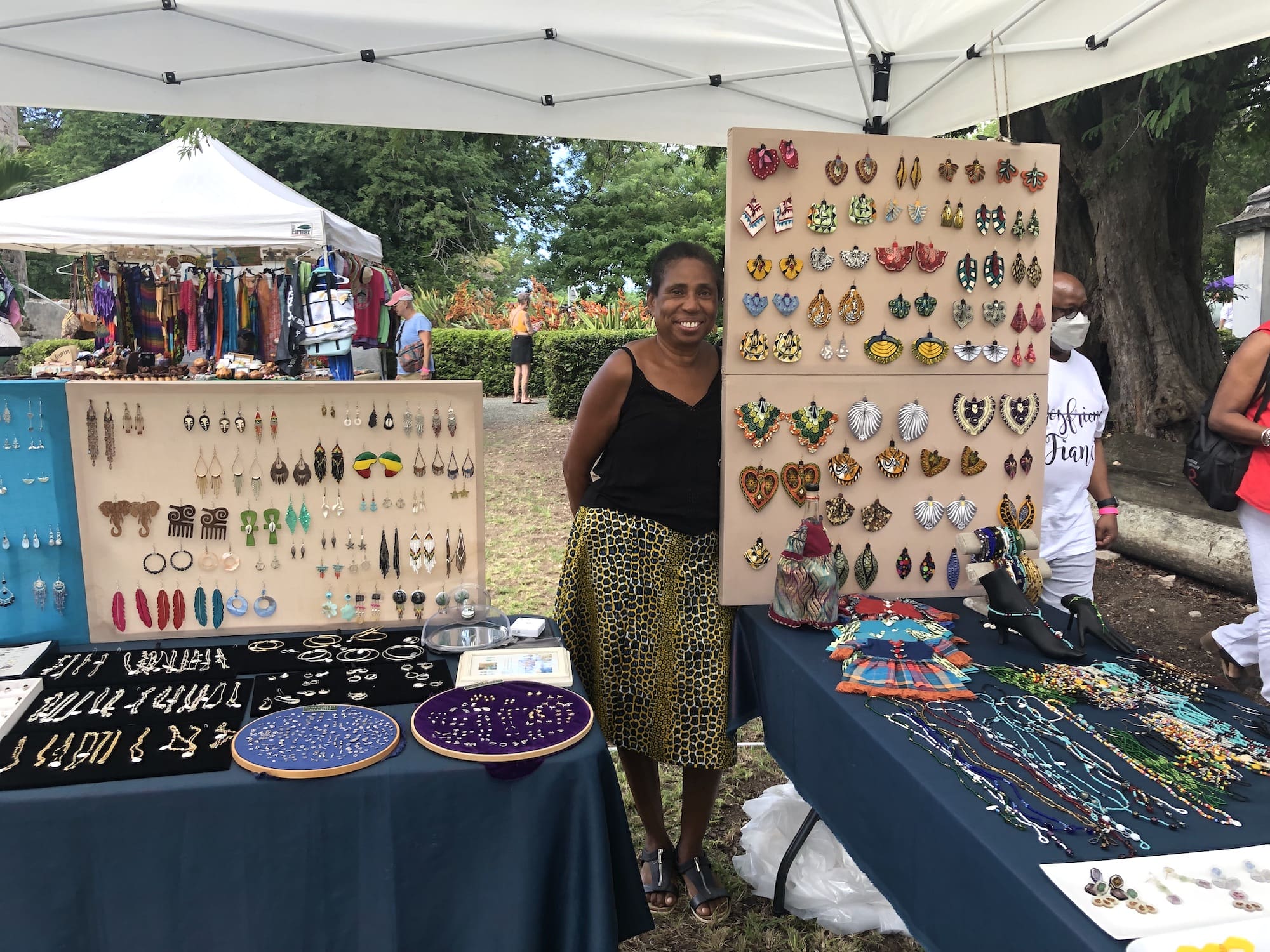 Artist Pat Afrey said everyone was "so happy with somewhere to go" and Nikki Lally, DIVA the Hippie Mermaid, posed for photos with shoppers. Evelyn Anderson sold jewelry made by her and her daughter.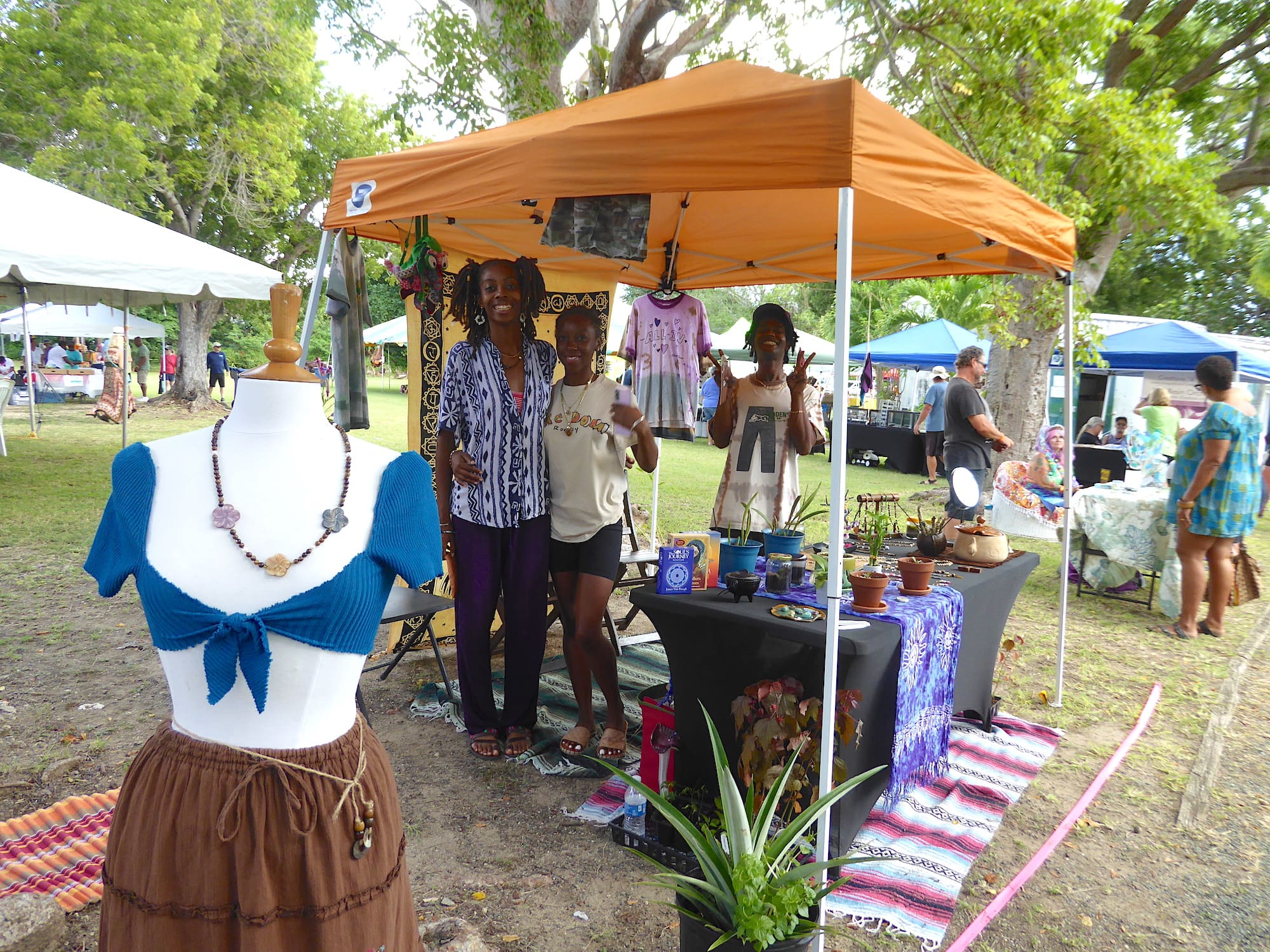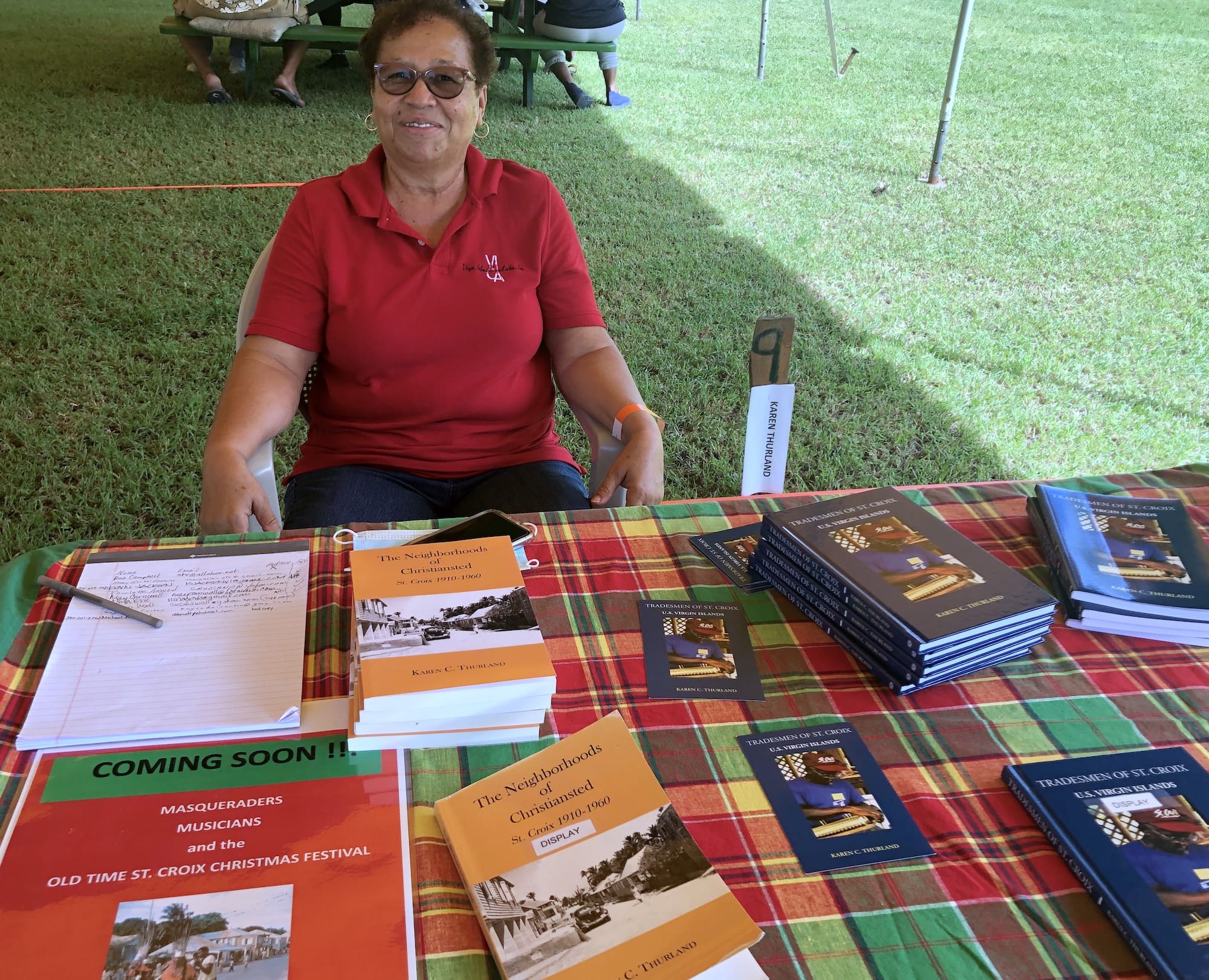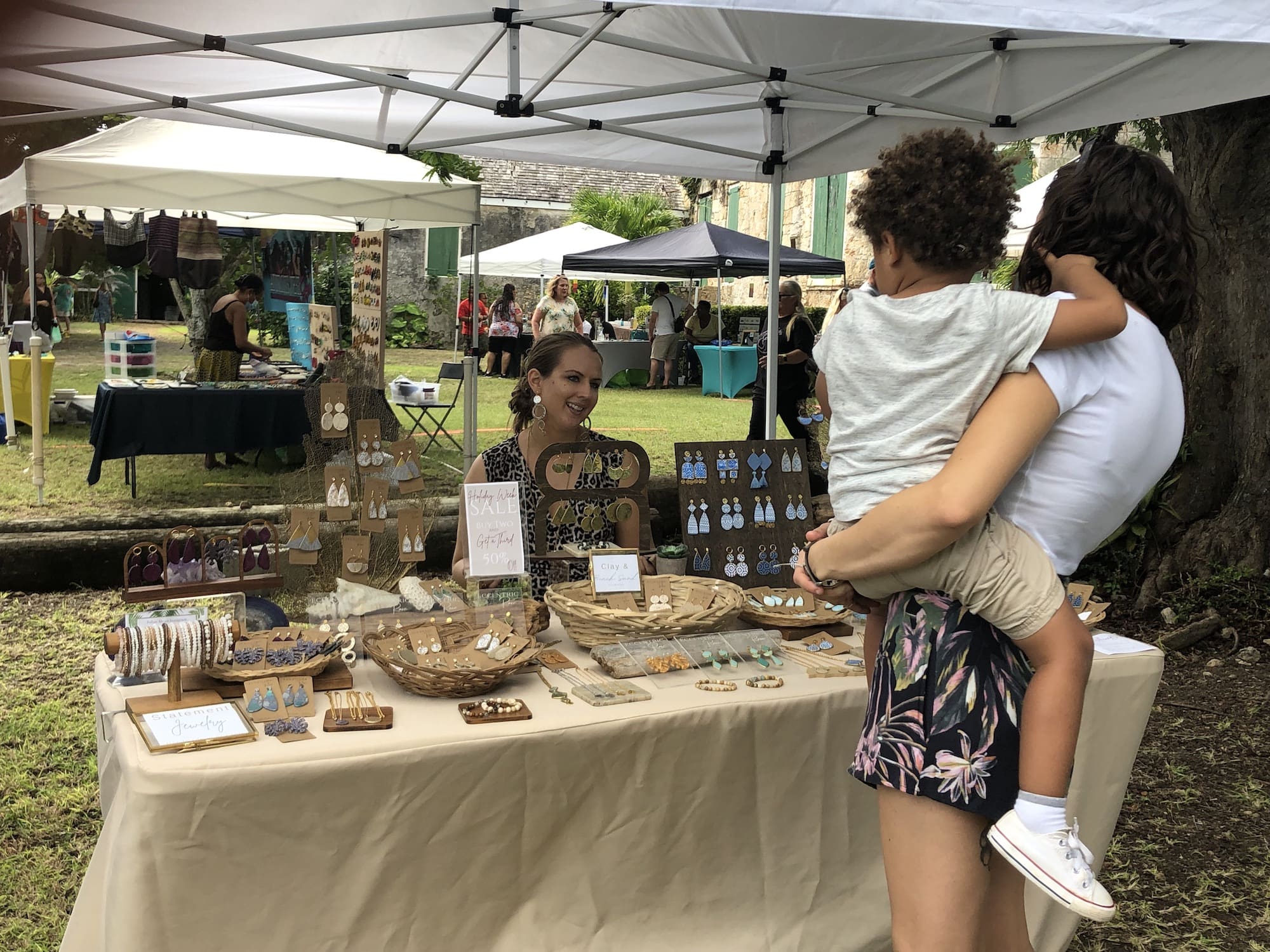 Avia Joseph, Keturah Nelson and Kimani Joseph grew plants, made sage bundles, and jewelry, and sold other items they and their families made. Author Karen Thurland had several of her books about Virgin Islands historical events available and Erin Proctor sold her unique handmade jewelry.