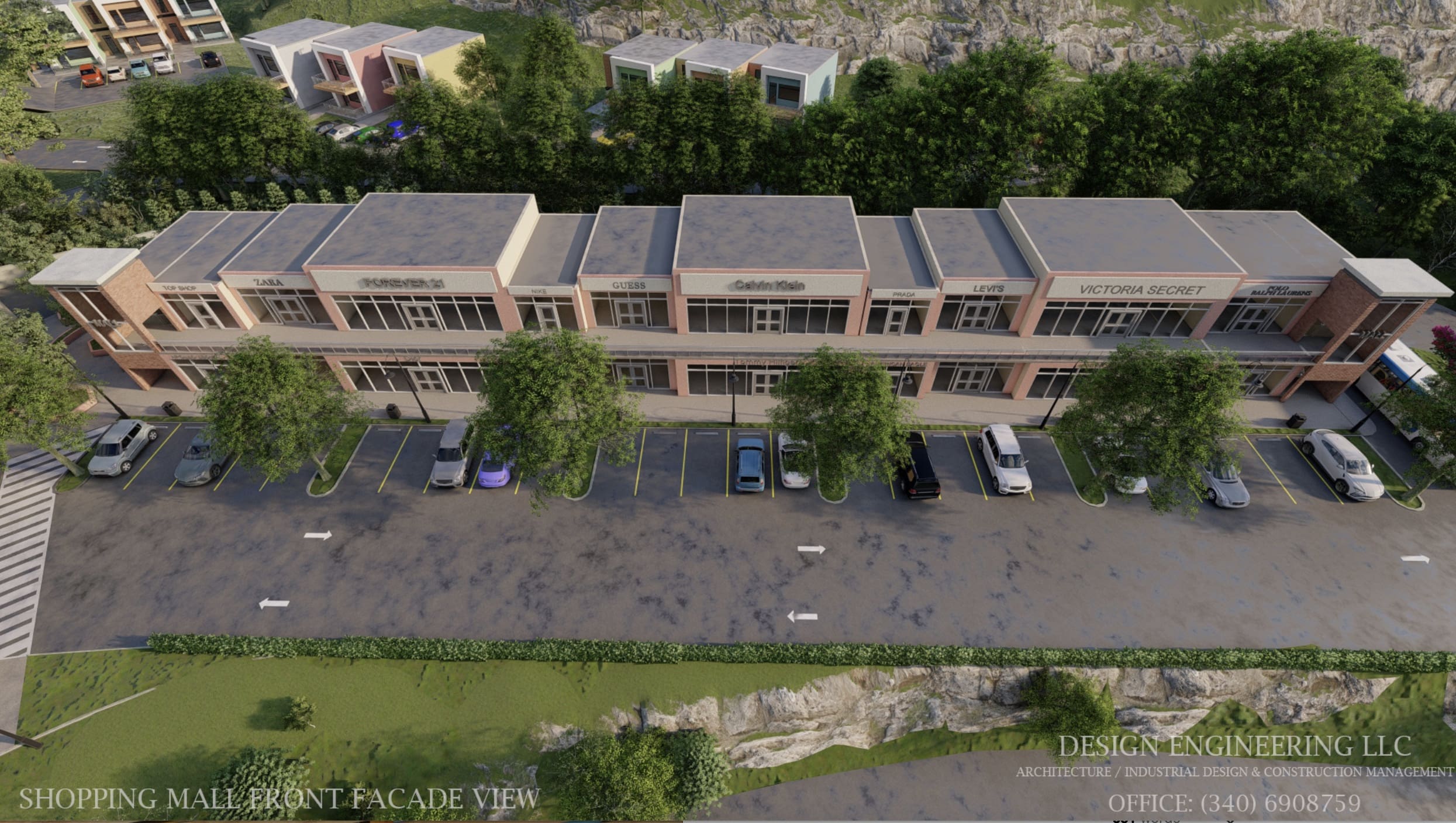 They and their families have been on St. Croix for decades, if not centuries, serving as elected officials, police officers, leaders of industry, butchers, gardeners, and community mainstays. Some moved away for school, launching careers, then brought their expertise home. Others only leave island for medical appointments on the mainland. What they are not, Beeston Hill residents said, are "snowbirds."
In a rambling and, at times, contentious Legislative hearing Nov. 15, St. Croix senators characterized the upscale neighborhood of southwest Christiansted as populated by off-island investors renting cottages. They said these part-time residents were interested in killing development around Beeston Hill to preserve the green space and tranquility that boosts villa rentals. Time and again, they framed opposition to a proposed zoning change as locals against outsiders.
Neighbors said they were blindsided by the comments.
Karl Bauknight, the longtime owner of Quality Electric Supply in Peter's Rest, said he'd lived on island since the 1980s and moved to Beeston Hill soon after.
"I don't know how in the world they can characterize this as an Airbnb community. Everybody I know has been in this neighborhood for at least as long as I have," Bauknight said. "This is my home and I don't rent my house. It's not a vacation spot for me; it's a primary residence. And it hurts the hell out of me to think that we're being referred to as snowbirds."
The senators' not-in-my-backyard accusations came as they questioned a report from the Department of Planning and Natural Resources advising against rezoning nearly 16 acres of undeveloped land from residential to business. Brothers Atta and Jihad Misbeh bought the property in 2020 in hopes of having it rezoned for a medical complex, strip mall, and several residences, Atta Misbeh said at the Nov. 15 hearing.
Misbeh estimated the project could be completed for under $8 million as they own a concrete plant and heavy equipment already.
"We have the land. That's the most important thing," Misbeh said.
People living nearby pushed back during a virtual DPNR inquiry Feb. 12, 2021, saying the plan largely duplicated developments nearby — some of which sit empty — and was wholly inconsistent with the well-established, sedate neighborhood. Forty-one people from the area, including Beeston Hill, the Questa Verde condos, Hermon Hill, Rosegate in Catherine's Rest, and other residential developments, joined the February Zoom call, eventually lodging 31 complaints.
Residents said traffic was the biggest concern. An irregular corner on the narrow road feeds several neighborhoods already.
Rather than transform quiet green space to a brightly lit, sparsely rented shopping center, they suggested redeveloping land already zoned for commercial purposes.
Several people feared the would-be developers' real plan was to get the zoning change and then resell at a windfall profit.
Residential zoning, R-1, is much less valuable than B-3 business zoning, said Sen. Alma Francis Heyliger at the hearing.
"There's quite a bit of opposition to this particular project both from neighbors, businesses, and DPNR," Heyliger said. When Misbeh said, he'd bought the property with the intention to develop it, the St. Thomas/St. John senator said she was leery of such zoning changes.
"When you come to us to change that zoning to B-3, you are potentially multiplying the value of that land — sometimes three, four, five times," Heylinger said. "When you change it, what is the guarantee that you might not say, 'OK, we'll scrap all these pretty pictures and just cut up the land and sell it?'"
Soon after, Senate President Donna Frett-Gregory told her St. Thomas/St. John colleagues to "stay in their lane."
Several times in the hearing the St. Croix senators deferred to DPNR's appraisal of zoning changes for other proposed zoning changes. But they bristled when the Department advised against the Beeston Hill development.
Sen. Kurt Vialet, who said he lives near Beeston Hill, scoffed at the local residents' concerns, while Sen. Novelle Francis appeared incensed that a local business person would be thwarted. Sen. Kenneth Gittens called the people living in the area "snowbirds."
Lawrence Kupfer — a Beeston Hill resident since 2008, former president of the Hovensa refinery, and one-time head of the territory's Water and Power Authority — said there was very little a Virgin Islands senator could say that would surprise him. He noted Gittens had "done a 180" since co-sponsoring a 2020 bill that placed a moratorium on new St. Croix gas stations until a master plan could be developed.
"The senators certainly know who I am and, ironically, I think I was at a committee hearing when they brought up this bill to place a moratorium on gas station building. And I listened and to me it sounded reasonable. There was no zoning master plan. So they were going to put a stop to all gas stations until that got sorted out," he said. "The majority of the people who live on Beeston Hill are residents, not snowbirds, so, no, I don't know where he gets that from."
Phone messages left for senators were not immediately returned but people living in the area phoned from their homes to reiterate their concerns.
Joan Miner, the former owner of Douglas Sign Company, said she's lived in Rosegate for 40 years. All her neighbors are local business people who in no way rent out their homes, she said.
"The going joke in Rosegate is the only way you leave your house is in a hearse," Miner said. "There's nobody here that's part-time and nobody rents their house out."
Joyce Thomas said she had lived in Beeston Hill since 1994, "365 days a year and I totally oppose the rezoning."
David Doward, a sports and spine specialist renovating the historic Armstrong family great house, said the snowbird remarks were plainly false.
"I don't know one snowbird. I'm from St. Croix. My family's been here since the late 1700s. I could not be more Crucian. My dad was a senator back in the 1970s for eight years. My mom has been very established in the community. She was a public health administrator and now a priest for the Anglican church. My uncle was on the police force. I have cousins and uncles and aunts running around on the island. My grandmother would always win the agricultural prize at the food fair. And so my roots are very deep here. I'm in no way a snowbird," Doward said.
He and other neighbors questioned why senators listened to most DPNR recommendations but question this one. They thought they should have been invited to testify or at least alerted to the hearing.
"We all of a sudden found this out and so again we all got in touch with each other. None of us knew about it. The Senate didn't invite us to that hearing. They really downplayed all the concerns. They made it sound like all of our oppositions were about climate change and that we were trying to stop the progress in St. Croix. It was all very insulting, actually," Doward said.
Spot zoning without a comprehensive land-use plan erodes trust in government, he said.
Judith Lordi was born in the Armstong great house Doward is renovating. She's lived on St. Croix almost her entire life. Her family has been on island since 1741. She raised her children on St. Croix. They've since retired and now live near her Beeston Hill home.
"So, when somebody says snowbird, it pisses me off. I built the house I'm living in right now in 2008 and have been in it since 2010 when I moved out of the house next door," she said.
She cannot explain how Gittens and colleagues could claim she and her neighbors were outsiders.
The Misbeh brothers have since changed their plans for the Beeston Hill property, removing the medical center but keeping the strip mall and housing development. With a cement company and trucks at their disposal, they've also offered to help widen the road. But the plans have not been resubmitted to DPNR.
Area residents said there's nothing holding them to this plan. They're concerned once the zoning change is made, all such promises would be forgotten. But even if traffic and land-use concerns were addressed, changing the zoning to accommodate commercial developers would permanently change the nature of the area, Bauknight said.
"I don't think we need tattoo parlors and auto repair shops. That's just not consistent with a longstanding upscale residential neighborhood. It would affect a couple thousand people," he said.
Erika Scott's family moved to St. Croix 50-plus years ago. Although she's moved to Texas, her mother still lives in Beeston Hill. The family is all for thoughtful development in St. Croix, she said, but it needs to be well-planned. She said the senators were mischaracterizing residents' objections.
"It was like they were whining and finding an excuse to give this the nod. But even if people are Airbnbing, the people who are developing, who want to develop that land, have not even articulated a plan. Like, we couldn't even make a decision if it would be OK for the neighborhood because they couldn't answer any questions about the impact that it would have on the community," Scott said. "We don't need another medical center there. We don't need another gas station there. There's not even a sidewalk there."
Roger Shepherd, a sales manager for Bellows International, has lived at the Questa Verde condominiums for nine years, where he was once the head of the homeowner association. He said his neighbors have worked to minimize short-term rentals in the area because it can affect mortgage rates.
"It's not what the majority of people who live here want. We're full-time residents," Shepherd said.
Like his neighbors, Shepherd was suspicious why his elected representatives would characterize this area as populated by snowbirds.
"I think it shows they don't know what they're speaking to. They have an agenda that they're trying to push and that's why they say those things," he said.
Shepherd was perplexed why the Senate planned to vote on the measure soon, potentially overriding DPNR's recommendations against approving the zoning change.
"The backlash from everyone in the neighborhood, and also here in the condos, was like, we don't want it. I really thought it was kind of a done deal, so to find out it was back on the docket, and also a vote is planned on it, like, how did that happen? I'm kind of baffled by it," he said. "It's kind of squirrelly."