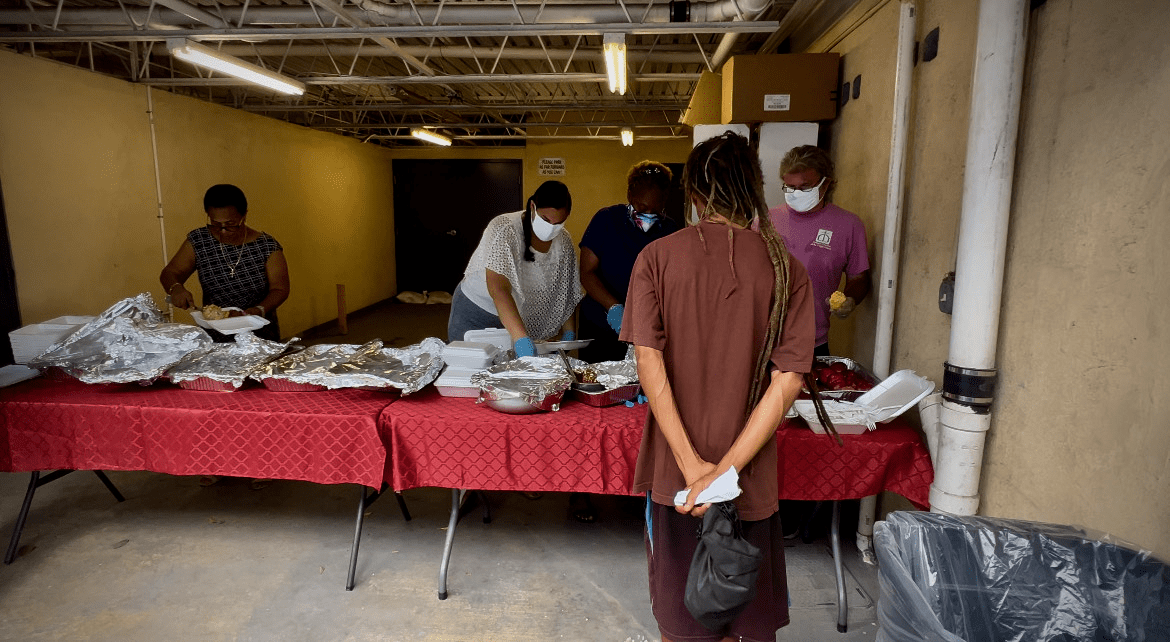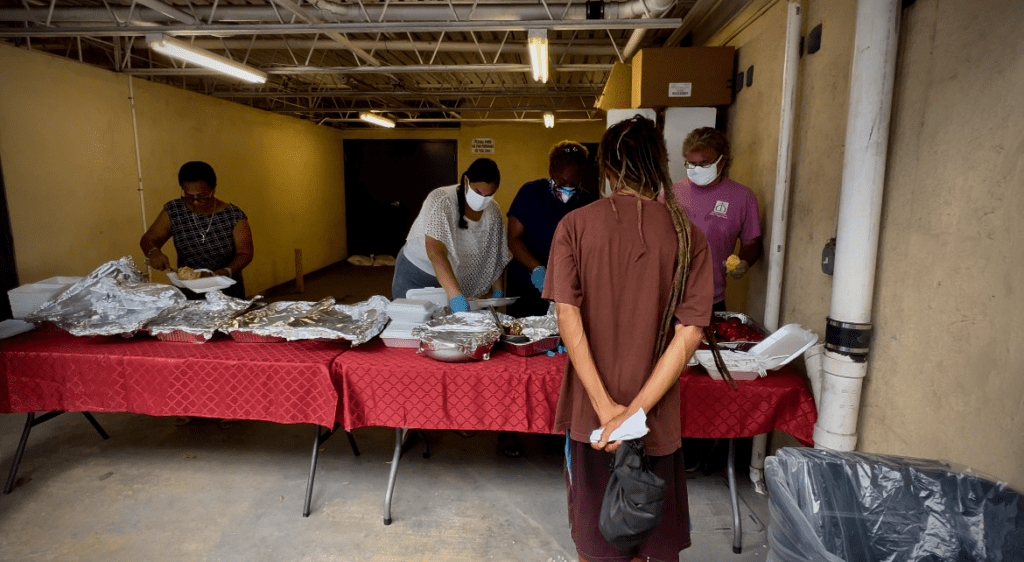 The savory smell of baked ham, macaroni and cheese and turkey filled the air as dozens of people stood outside a delicious meal in downtown Charlotte Amalie on Tuesday. The food went quickly at the annual Thanksgiving luncheon hosted by Catholic Charities of the Virgin Islands at the St. Martin de Porres Outreach Center.
Clients of Catholic Charities of the Virgin Islands like Effield Petrus look forward to the luncheon meal every year. "This facility is very good for St. Thomas people," said Petrus. "Especially, we who don't have nothing much to eat, the elderly and the homeless. The ladies in this facility at Catholic Charities are very humble to us, very nice to us. May God continue to bless them. And all the things they have done throughout the years I've been coming here."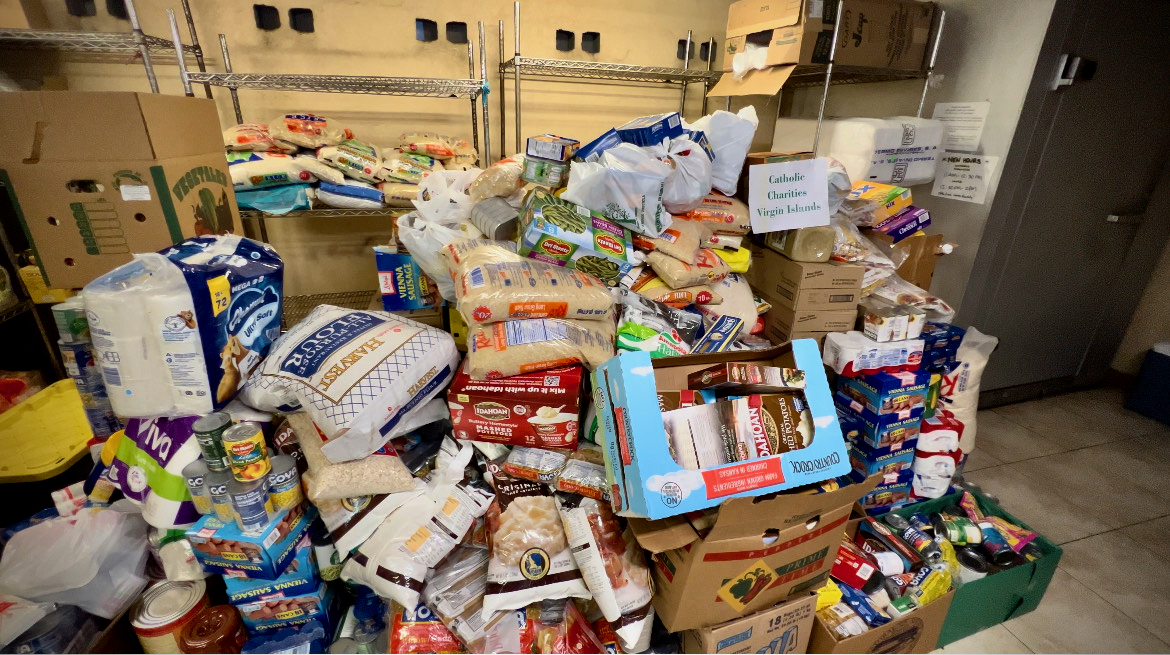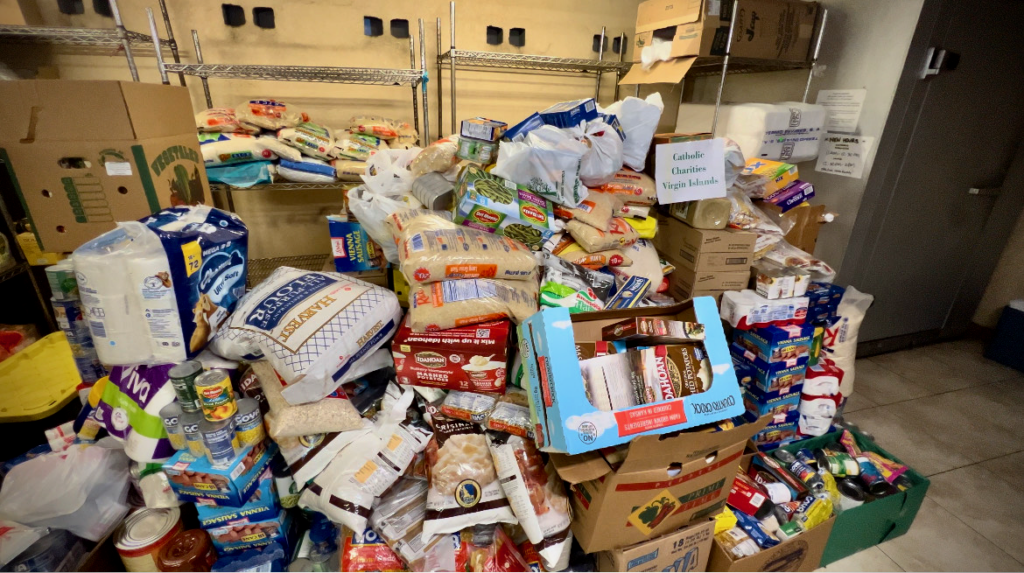 Petrus was one of 55 people who received a meal. Catholic Charities of the Virgin Islands has been serving the territory for more than 60 years through its soup kitchens and outreach programs including Bethlehem house shelters, emergency shelters, rental assistance, outreach for mental health needs and food delivery service. Executive Director of Catholic Charities of the Virgin Islands Andrea Shillingford says they serve hundreds of meals per day territorywide.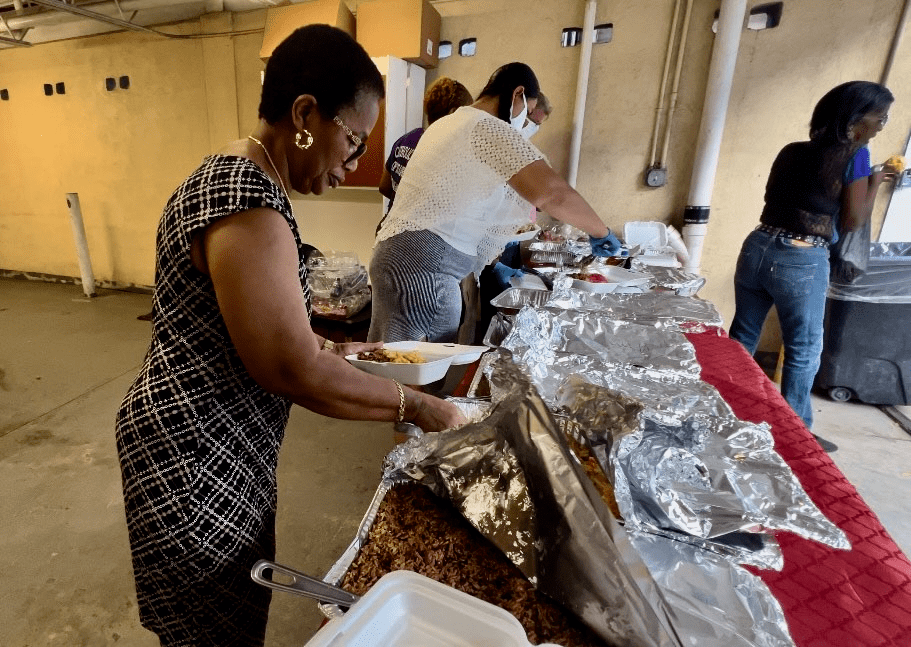 "We see the gratitude of the clients that we serve. Most of them are repeat clients, and throughout the Virgin Islands, we serve between 475 and 500 meals per day. It is not easy. Without the support of the public we would not be able to do this," said Shillingford.
Shillingford says support from the Catholic Church, local and federal funding and the local community have made outreach possible for decades. She said it is especially needed during the holidays and Thanksgiving weekend. In their kitchen, there's a room full of food donations from the community and local businesses.
"We did our annual food drives this past weekend. And it was very, very, successful," said Shillingford proudly. "I must say, thank you so very much to PriceSmart. Thanks to Cost-U-Less also who is very supportive and Plaza Extra, The Market."
Food donations will be used also for a Thanksgiving dinner hosted at Bethlehem House Saturday, November 26th on St. Thomas.
Clients like Rezz Yisrael appreciate the kindness that's shared in every meal. "I'm not the only one by far," Yisrael points out. "There's families and people that rely upon these types of provisions. They also give a good variety. You know whether you're a veggie person or not a veggie person. It's something that's valuable. And we give thanks most humbly."
After the kitchen's meal distribution wrapped up, the luncheon wasn't over. Several staff members on the outreach team for Catholic Charities of the Virgin Islands began loading up a van with food. There were about 200 more meals to deliver to those in need.
"It's so fulfilling to do what we do," said Shillingford. "Nothing gives you more pleasure and satisfaction than to do what God has called us to do. And every day we repeat that. This is what God has called us to do."