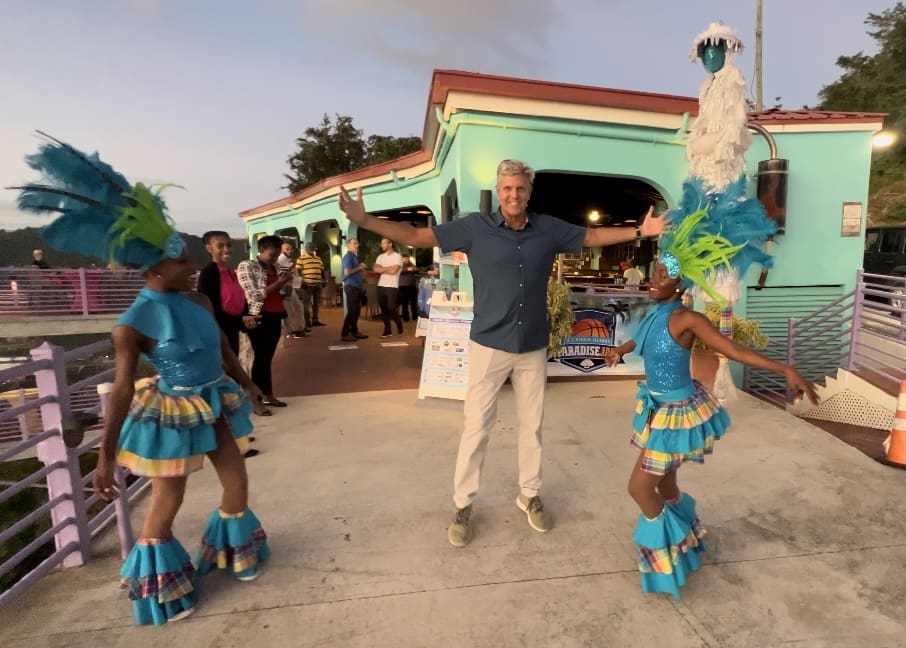 As a Moko Jumbie danced and greeted guests at the Paradise Jam Sponsor and VIP Reception at Paradise Point Friday, another one was inside the event. But this Moko Jumbie was different. And a bit smaller. You could see this colorful Moko Jumbie on a poster, featured in the heart and center of a new logo for the 2022 Paradise Jam Basketball Tournament.
"The new logo tied in with tourism with the Moko Jumbie. I'm a big Moko Jumbie fan," said Nels Hawkinson, the Executive Director and Founder of Paradise Jam.
"I feel short next to them, it's kind of a nice feeling once in a while," Hawkinson said with a big smile on his face. Hawkinson is 6 feet 7 inches tall.
The new Moko Jumbie on the Paradise Jam logo was a collaboration between the U.S. Virgin Islands Department of Tourism and Paradise Jam. USVI Tourism is a Platinum sponsor and has supported Paradise Jam since it began 23 years ago. Paradise Jam is a Division 1 men's and women's basketball tournament held annually in November in St. Thomas, U.S. Virgin Islands, at the University of the Virgin Islands Sports and Fitness Center.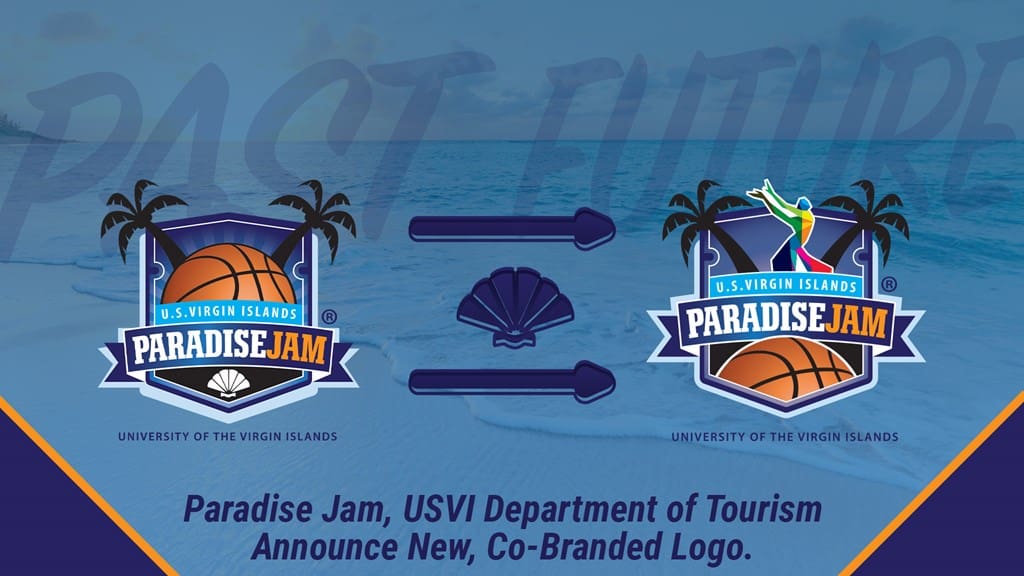 "It's brought a great deal of notoriety on the sports tourism front. But overall for the sports tourism product, this annual influx of people to the territory, all the schools promoting how wonderful the U.S. Virgin Islands is and it's so magnificent to play here, they're almost brand ambassadors by the time they leave," said Alani Henneman-Todman, assistant commissioner for U.S. Virgin Islands Department of Tourism.
"So to have this be consecutive for over 20 years, it's amazing for us," Henneman-Todman said.
Paradise Jam first tipped off in the U.S. Virgin Islands in 2000, according to Basketball Travelers, Inc., the company that hosts the exciting event. Hawkinson, the founder of Paradise Jam, remembers coming to St. Thomas for the first time on a cruise ship. The U.S. Virgin Islands captured his heart. The trip wasn't about business, Hawkinson said. But it became the first of many more trips.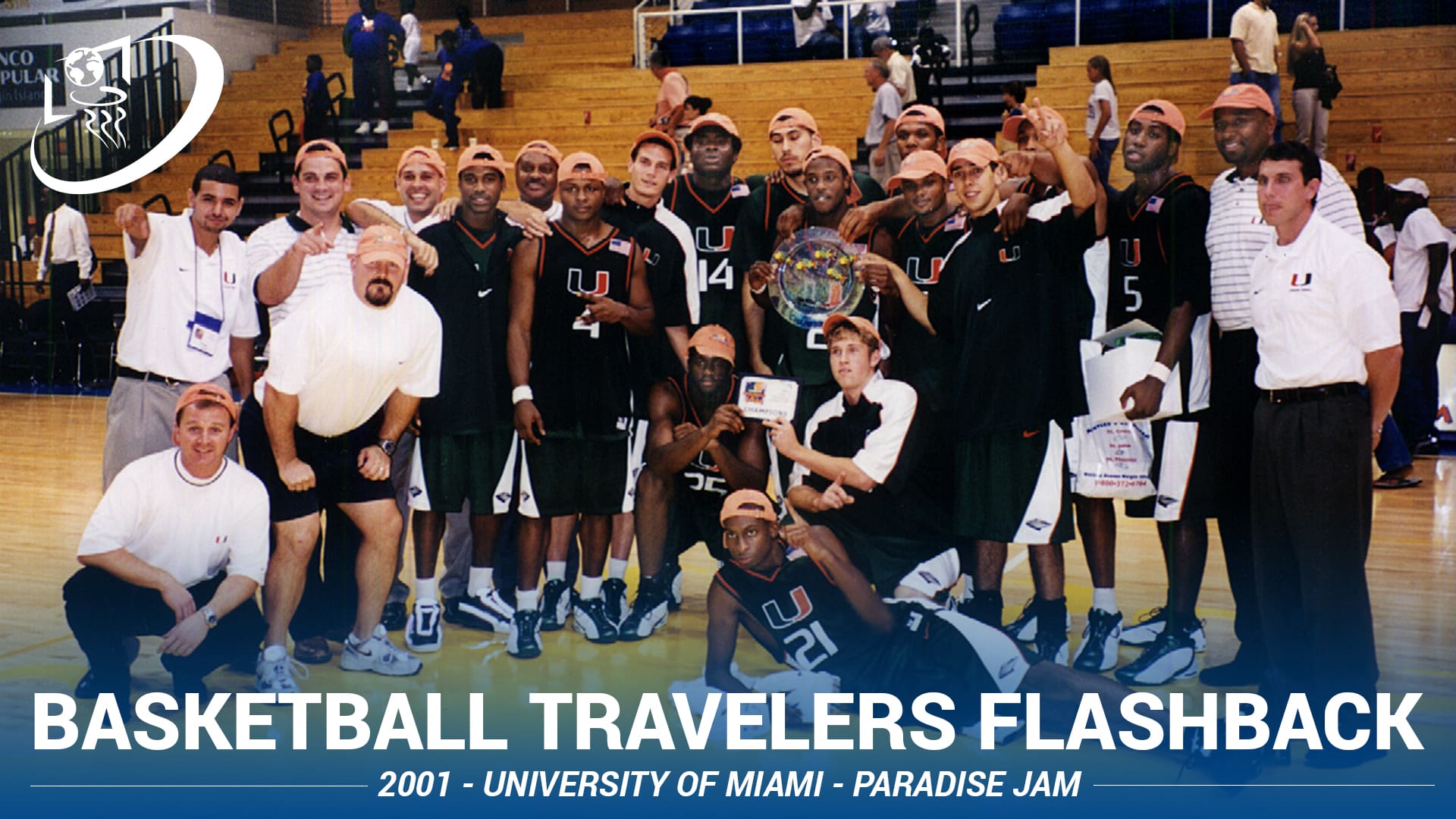 "This is my 78th trip to the Virgin Islands. I live in Seattle. It takes 12 hours each way to get here. But we wanted to find a place that's really special, that the teams have never really experienced. This is truly paradise hence why I named it Paradise Jam because I can't imagine anything more paradise than here," Hawkinson said.
This year Paradise Jam begins with the men's tournament starting at 2 p.m. Friday, Nov. 18-21, featuring George Mason, Boston College, Belmont, Tarleton State, Wyoming, Howard, Drake, and Buffalo. The women's tournament starts on Thanksgiving Day at 2 p.m. Thursday, Nov. 24-26 and features Arkansas, Clemson, Georgia, Kansas State, Northern Arizona University, Seton Hall, VCU, and Wisconsin.
Hawkinson says arrangements have been made for about 70 to 80 kids and chaperones from St. Croix to travel by ferry to St. Thomas Friday, Nov. 18 and watch the Paradise Jam Men's basketball games on opening day. Through the help of sponsorship, costs of travel, tickets, and refreshments are being covered.
"We'll see the fruits of our labor, which is seeing kids in the stands, which warms my heart. They're going to have half the gym or more full of those kids just screaming and hollering. I'm just going to be beaming like I just won the 2 billion dollar jackpot in the lottery. It means a tremendous amount to me," Hawkinson said.
Hawkinson says this year's Paradise Jam has a record 42 sponsors, 150 student volunteers, and coverage on ESPN 3.
"From the Commissioner Joseph Boschulte and the entire team at the Department of Tourism, we are embedded into having great events that promote the territory and this one is a staple for all of us. We look forward to Thanksgiving, and Paradise Jam and Thanksgiving are almost synonymous now," said Henneman-Todman.