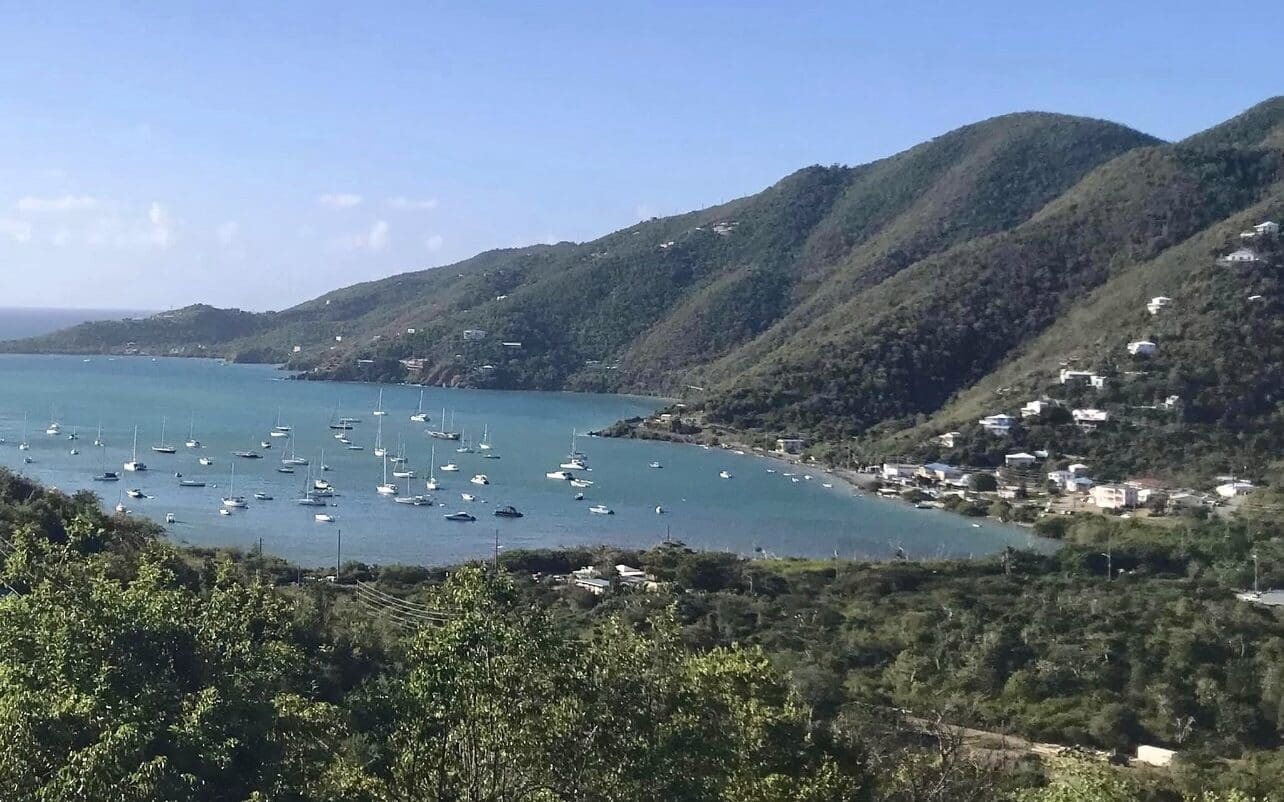 Residents and business owners on St. John are invited to hear details about a proposal to increase shoreline access in Coral Bay through the installation of small docks. Details about the proposal will be shared at a meeting of the Coral Bay Community Council on Thursday night.
The meeting is scheduled to take place at Oasis on Route 107, starting at 6:30 p.m. According to an Oct. 31 meeting announcement, the idea for increasing shoreline access came up after the council heard about the availability of grant funding through the Department of Planning and Natural Resources' Division of Fish and Wildlife.
"CBCC is hosting this community meeting to bring together landowners, residents and boat charter companies, the Coral Bay Yacht Club, and Coral Bay restaurants/businesses for a discussion of ideas to help improve future economic opportunities and transient, visiting boater services in a way that improves our overall community and infrastructure," the announcement said.
Council director Sharon Coldren said the meeting is being held to gauge how much support residents and business owners would have before the plan goes forward. At the same time the statement said organizers would most like to welcome input from the business community. "Everyone is welcome — especially those who have businesses that cater or would like to cater to transient visiting boaters, like charter boats from St. Thomas and Cruz Bay, provisioning, boat supplies and tour businesses," organizers said.
For the past several years residents on St. John's east end communities have mounted opposition to the development of a mega yacht marina in the Coral Bay area. In more recent times, smaller locally owned charters have appeared in the area, and have received a more favorable reception.
The basis of the plan expressed by organizers is to construct several small access docks and associated services for transient, recreational boaters in Coral Bay. Boats that are 26 feet in length and longer would be accommodated by those docks. Plans also include the construction of marine fuel stations, sewage pump stations, showers and restrooms.
Promoters of the plan say environmental considerations will be key to completing a successful project.
Those who would like to attend the Thursday night meeting at Oasis or would like further information are encouraged to contact Coldren at cbcc@coralbaycommunitycouncil.org.