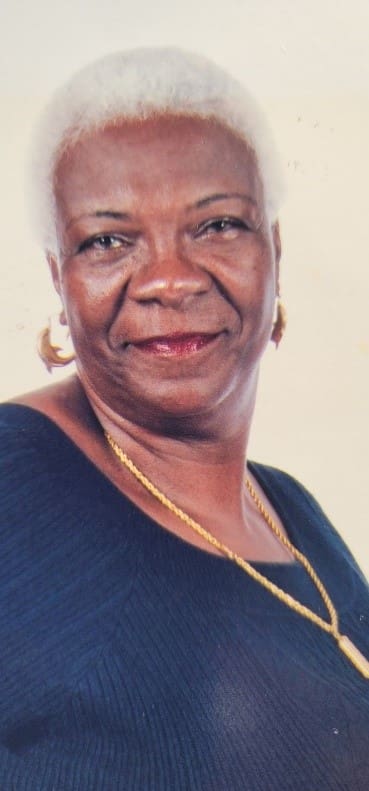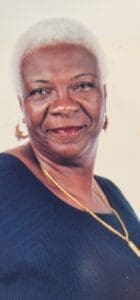 Irma Janet Cecelia Russell, also known as "Miss Irma," died on Sept. 24. She was 75 years old.
She was preceded in death by her mother, Frances Marjorie Richardson; father, Ronnie Floyd; grandchild, Nigel Scott; uncle, Thomas Richardson; and friend, Corine Jackson.
She is survived by her daughters: Jacqueline Carr and Dorn Cornelius; sons: Glenroy Carr and Morris Scott; grandchildren: Jeannette and Jamaal Valmont, Almetya and Glenroy Carr Jr., Shaquille and Sowan Cornelius, Akela and Maya Scott; great-grandchildren: Jnai Valmont, Jaxn McFarlande, Jazmine Valmont, Nadja Valmont, Zaire McAllister, Le'Mayra Marshall and Kreed Carr; aunt, Bernadine Richardson; uncles: Herrington "Leo" Richardson, Richie Richardson, Adolphus Richardson and  Bernard Richardson; son-in-law, Johnny "Curtis" Cornelius; and godchildren: Shantel Robles, Dwayne Nesbitt, Ashley and Tatyana Massiah, Steve Sylvester Sr. and Stephanie Georges-Best.
She is also survived by special friends: Asta and Velet Lang and family, Bevery Casen and family, Una Carter and family, Daisy Paul and family, Samuel Freeman, Jacqueline Callwood and family, Yvonne Philip and family, Gloria Carlos, Sarah Scatliffe, Carmen/ Aunty Mayda and family, Icinie Brown, Ms. Yoyo, Mr. Galloway and family, Winston Carr, Mr. Marcos and family, David and Sam Wiltshire, Jacqueline Greenidge and family, Sion Farm Community, Moravian Church family, Flip, Kim Carbuckle, Marina, Allick, Gwen, Lucy and Arnold Gordon.
Other survivors include cousins and other relatives: Joan Abbott-Claxton and family, Rosemary "Cutie" Richardson-Terrell and family, Gloria Richardson and family, Franklyn Joseph, Keith Brown, Francine Ferris-Lomar and family, Myron Floyd and family, Ruthlyn Daniel and family, Aubrey "Authur" Simon and family, Lydia Caseman, Velma Rhymer and family, The Brown family, The Francis family, The Nicodemus family and The Floyd family — all of Five Island Village, Antigua; as well as other relatives and friends too numerous to mention.
The viewing will be held at 9 a.m. followed by a funeral service at 10 a.m., Tuesday, Nov. 8, at Friedensberg Moravian Church, Frederiksted, St.  Croix. Tributes will begin at 9 a.m. Interment will be at Kingshill Cemetery.