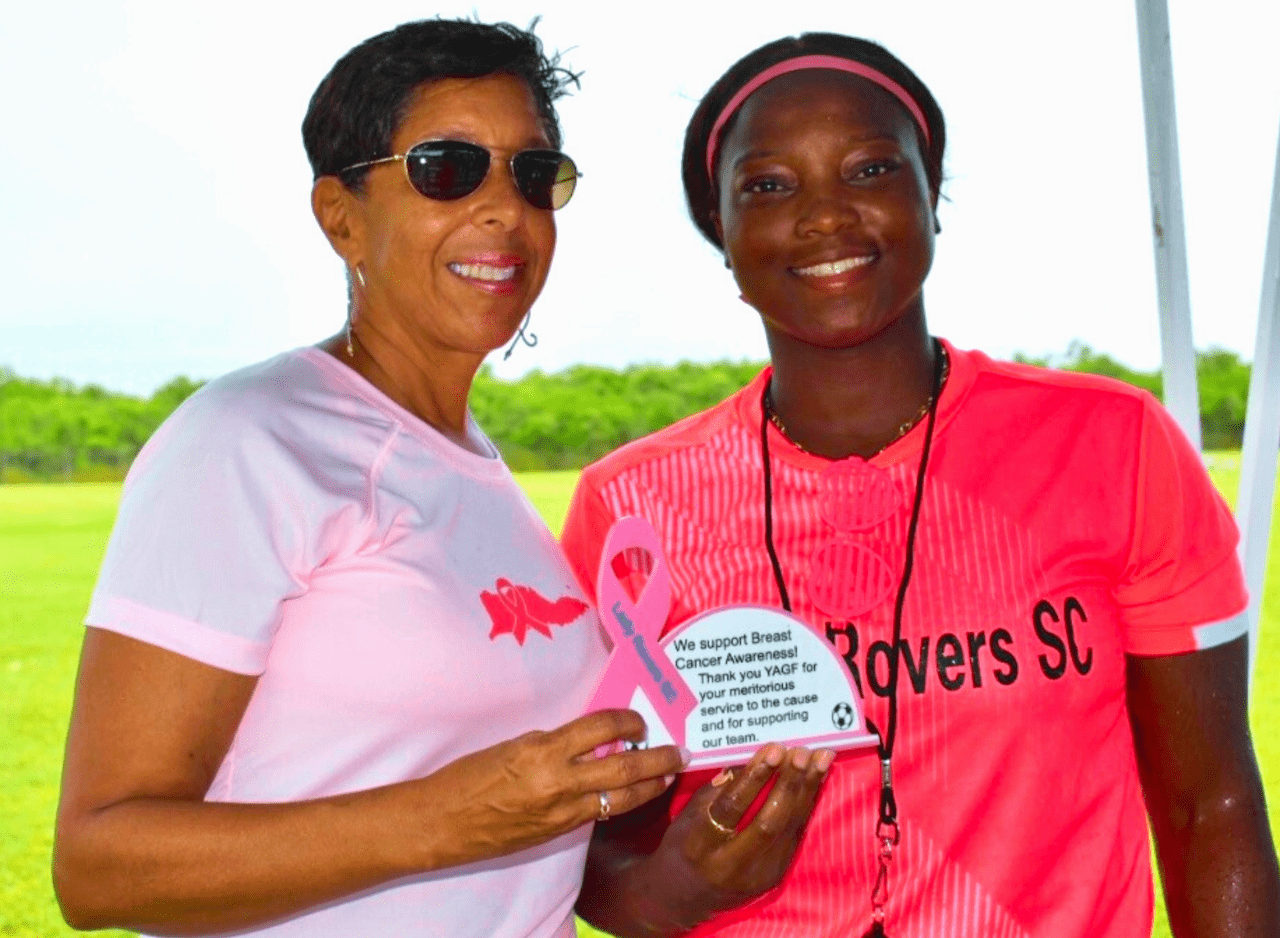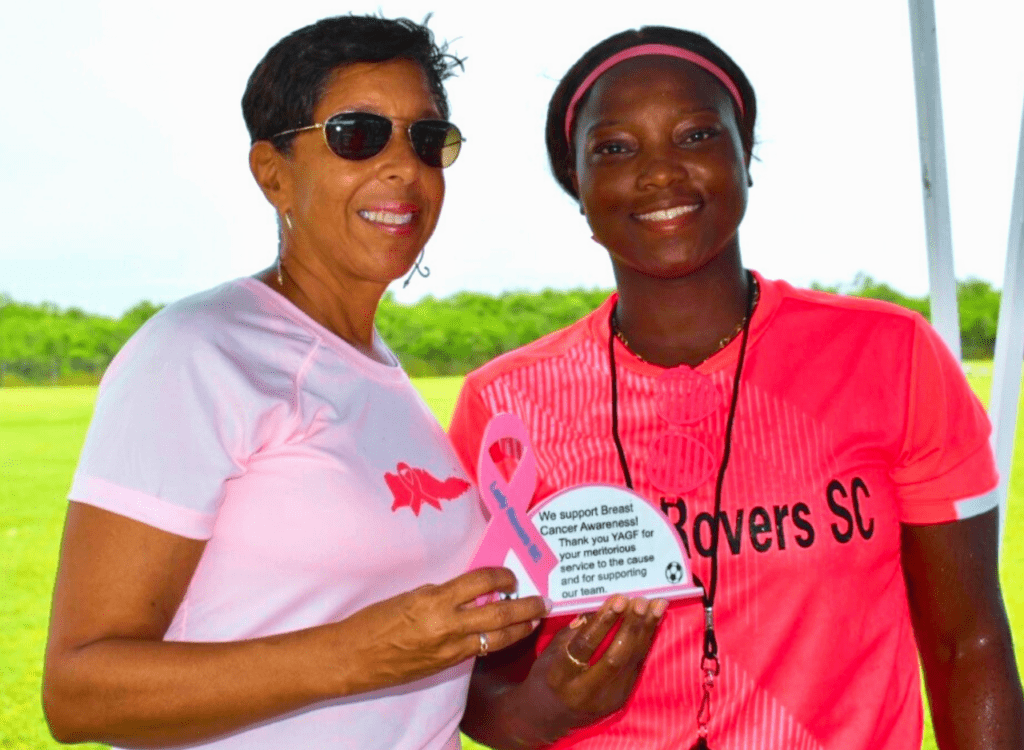 October is the month for celebration and support for breast cancer survivors. As a means of solidarity, supporters and survivors alike traditionally wear pink throughout the month. Pink represents the courage to fight breast cancer, hope for the future, and the charitable goodness of people and businesses that publicly support the breast cancer movement.
The under-15 and under-10-year-old girls had a special guest during their Saturday morning practice this weekend, Yvonne Ashley Galibur, founder and president of Young Ashley Galiber Breast Cancer, Inc.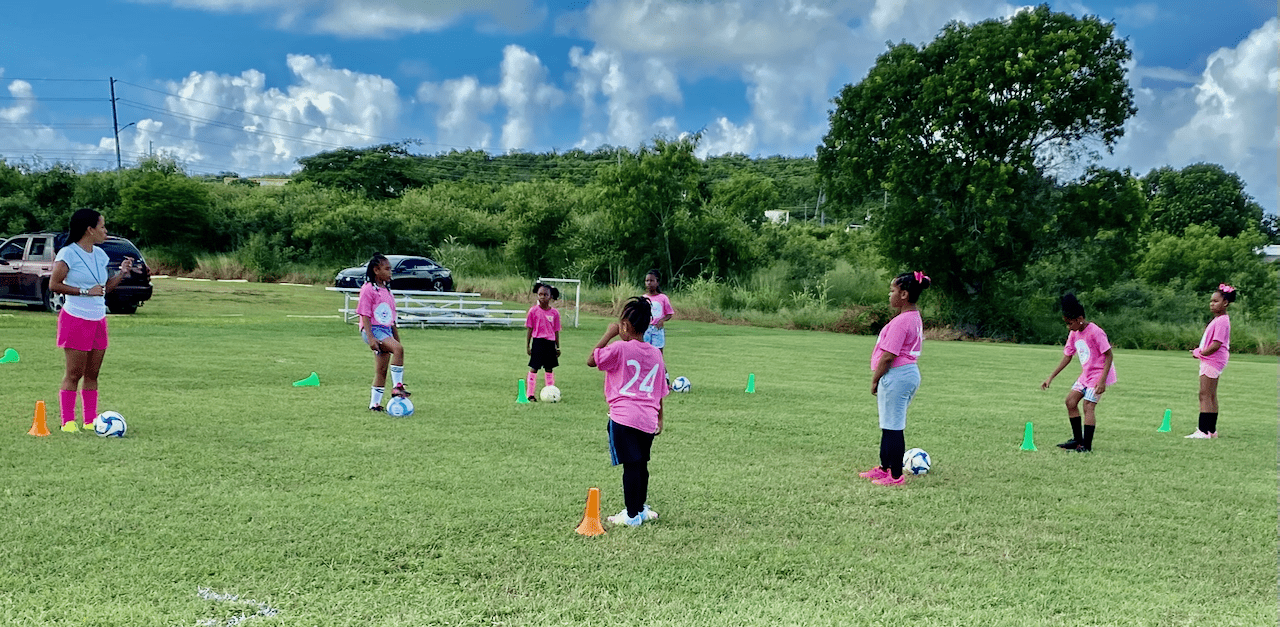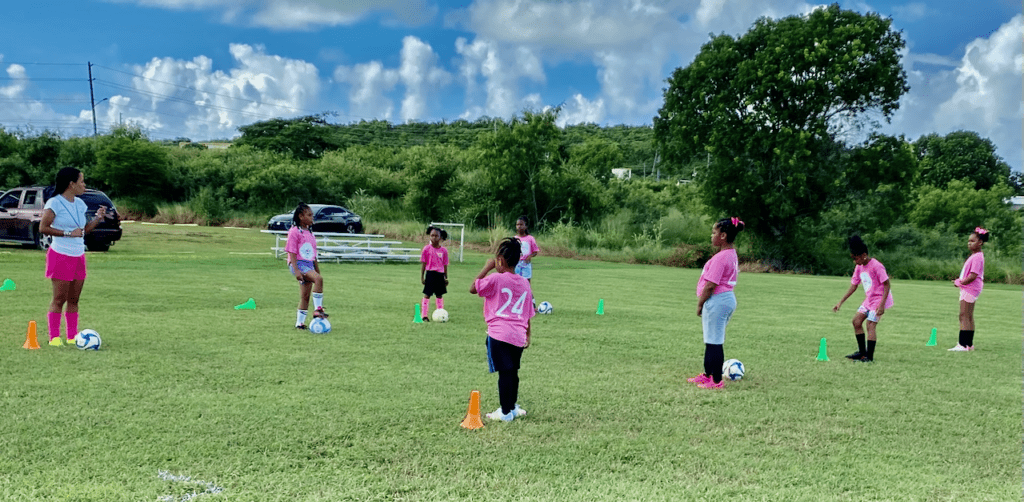 Galiber took the opportunity to speak with the young girls and parents of the Lady Rover Soccer Club on Saturday at the AYCO Soccer field in St. Croix.
In support of breast cancer month, the Lady Rovers SC, a newly established branch of the Men's Rovers SC Club, dressed in pink during their soccer practice this past weekend and enjoyed pink-colored goodies with many mothers in attendance.
The mission of the Yvonne Ashley Galiber Breast Cancer Foundation is to educate the community about the risk factors for breast cancer in the Virgin Islands and to advocate on behalf of women and men touched by this disease, as indicated on their website. The outreach event with Lady Rovers SC was among many events held over the weekend in celebration of Breast Cancer Awareness Month, including the Gala Affair in collaboration with CMCArts on Saturday evening in Frederiksted.
Every October, an annual campaign is held to increase awareness and funds to help support life-saving research and life-changing support for the disease most common in women.
A recipient of numerous awards and accolades for her fight against breast cancer in the Virgin Islands, Galiber has a passion for educating both adults and children on their role alongside a survivor's journey.
For more information on the YAG Foundation and ways to donate, please visit https://www.yagfoundation.org/. For more information or to donate to the youth at Lady Rover Soccer Club, contact LadyRoversSTX@gmail.com.