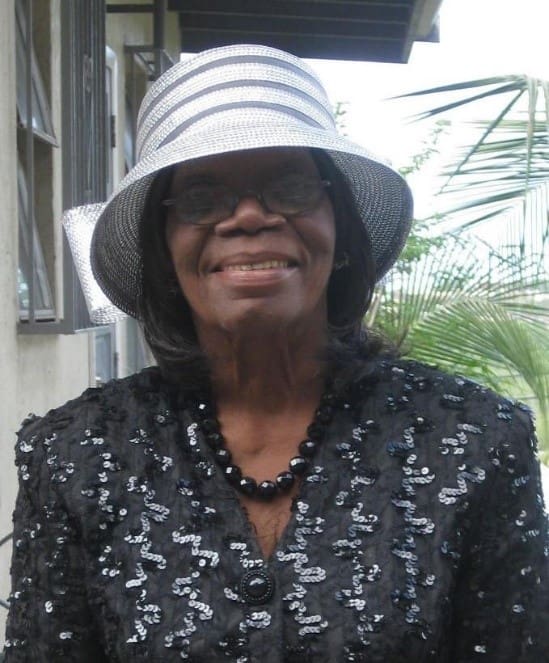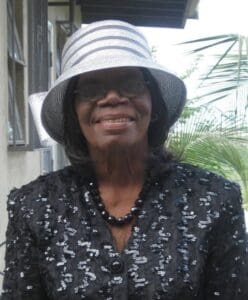 Adena "Dorothy" Harrigan, also known as "Sis Harrigan," died at her residence on Tuesday, Sept. 13.
She is preceded in death by her mother, Carmelita Industrious George; father, James Industrious; and husband, Huston Harrigan Sr. / Hosston Harrigan Sr.
She is survived by her sons: Olasee "Kenneth" Davis, Huston Harrigan Jr. (Hosston Harrigan Jr.) and Dale Harrigan; daughter, Sheryl Donna Harrigan; and grandchildren: Olessa Davis Fleury, Omar Davis, Shenelle Donovan-Lewis, Jonathan Harrigan, Jaaziel Harrigan (Jayziel Harrigan), Hadiya Jones-Harrigan (Hadeeya Jones-Harrigan) and Hasani Jones-Harrigan.
She is also survived by great-grandchildren: Olan Davis, Olivia Davis, Joshua Lewis and Juss Fleury; daughters-in-law: Sandra Suarez Davis, Judith Gordon-Harrigan and Amy Jones-Harrigan; and many nephews and nieces too numerous to mention.
A viewing will be held at 9 a.m. followed by a funeral service at 10 a.m., Friday, Oct. 14, at Blyden Memorial Chapel. Interment will be at Western Cemetery No. 1.
Funeral arrangements are by Turnbull's Funeral Home and Crematory.